While I wouldn't normally consider TGI Fridays in the west, it actually serves some of the best western food in Taipei.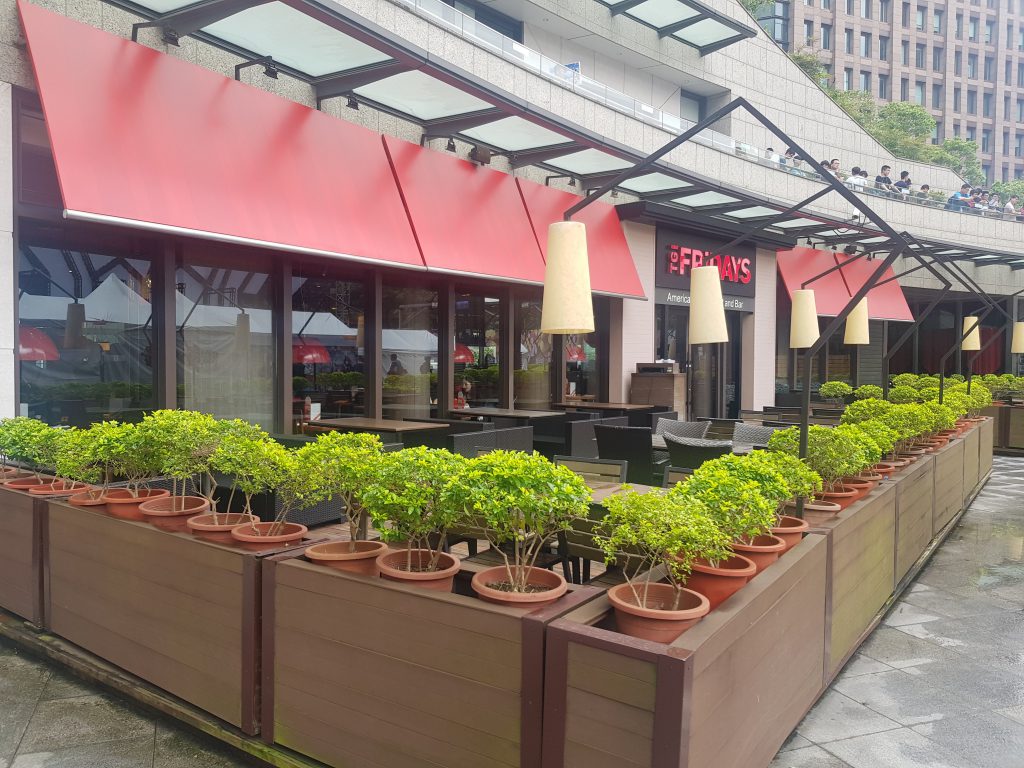 I'm not going to delve into the details here, as most people know what to expect from a TGI Fridays. The standard is very close to their branches in the West, while the service is also great, and all the friendly staff speak good English.
The five branches in Taipei all have the trademark TGI layout and furnishings.
The usual dishes are all served in Taipei, like pasta, ribs, burgers and salads, all coming in large portions as you'd expect.
The drinks at TGI Fridays are very good too. San Miguel and Samuel Adams ales are on tap, and if you're feeling thirsty, you can buy two and get one for free during happy hours (see Tips section below).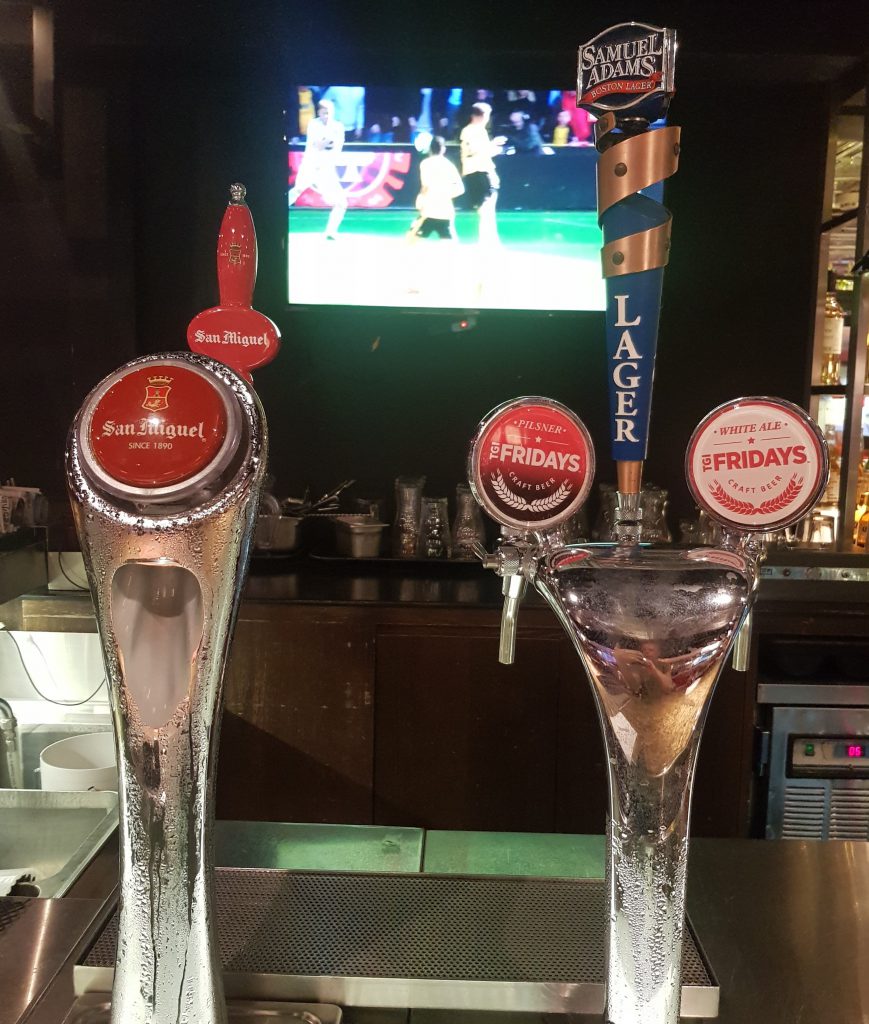 The cocktails here are some of the best I've had in Taipei, and happy hour is a great time to come for these as they'll have buy-one-get-one-free deals for these. The staff are well trained in making them, and even have cocktail making competitions to enhance their skills.
The Margaritas and Mojitos are both first rate! They're normally NT$290 each, so getting two for this price is an absolute steal!
Probably the nicest branches to visit are in the northern area of the Xinyi Shopping District. One has a nice outdoor seating area, while the newest branch – called Fridays Songgao (found in the Breeze Songgao mall) – is a really cool retro styled restaurant which serves different food found in the other branches.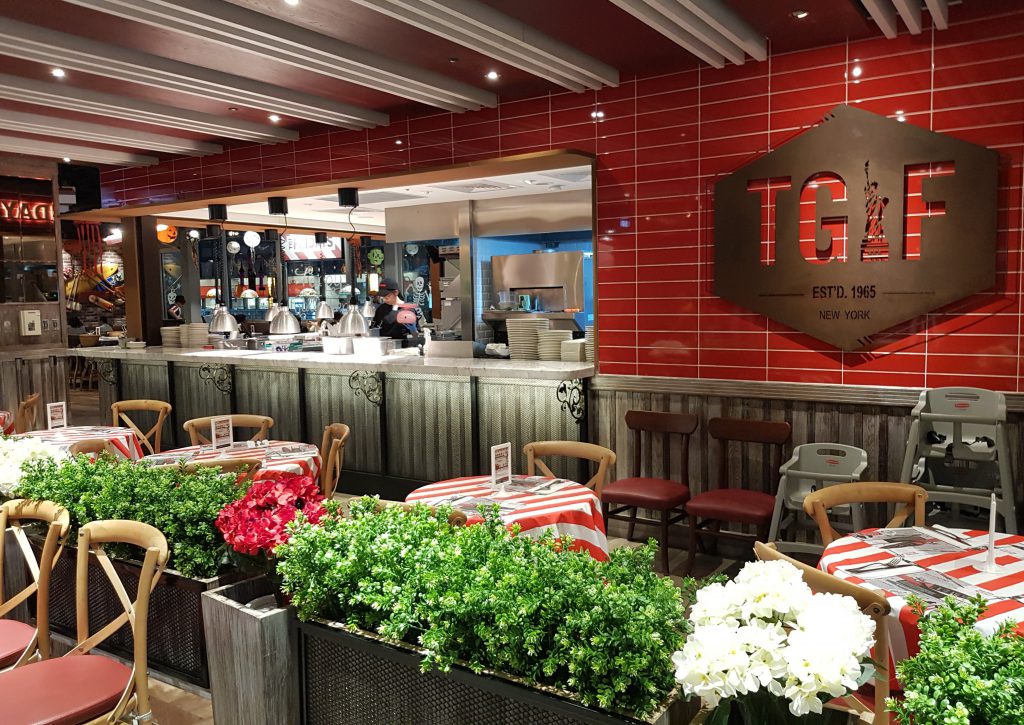 TGI Fridays is a good alternative to the local western chains in Taipei, although you will end up paying more than most places. A meal for two with drinks is likely to set you back over NT$1,500.
Pros
Large portions
Nice cocktails
Price: $$$
Level of English: Excellent (English on menu)
Traveller Tips
Happy hour for drinks between 15:00-18:00 and 21:00-Close, Mon-Fri (although this is all night on Mondays and Thursdays).
Buy 2 get 1 free on draft lagers.
Buy 1 get one free on cocktails, limited to one type of cocktail per day.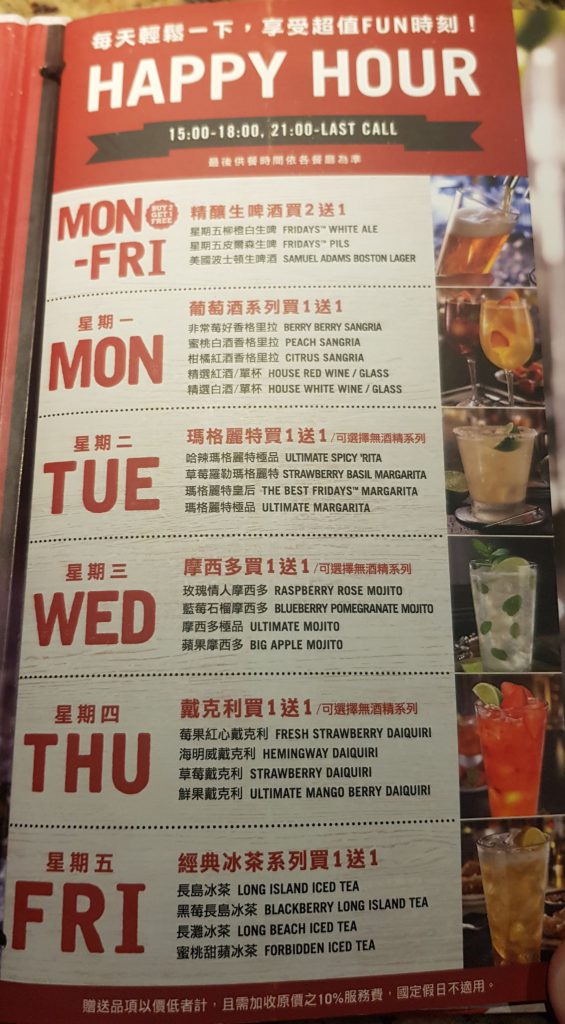 TGI Fridays Locations
Xinyi Branch (Closest MRT: City Hall)
Xinyi Songgao Branch (Closest MRT: City Hall)
Ximen Branch (Closest MRT: Ximen)
Guting Branch (Closest MRT: Guting)
Linsen Branch (Closest MRT: Zhongshan)
Miramar Branch (Closest MRT: Miramar)
If you have found the information on this page helpful, please take a minute to share this post by clicking one of the links below. Your support would be greatly appreciated :)