If you're looking for a place to drink on a rooftop with views of Taipei 101, probably the most popular place to visit would be Frank. This does have a couple of drawbacks however. You'll normally need to queue there, and Frank's late opening times of 9 pm is far from ideal.
Tap Bistro Zhangmen, on the other hand, is a great little bar/bistro you can usually walk straight in to, and opens much earlier.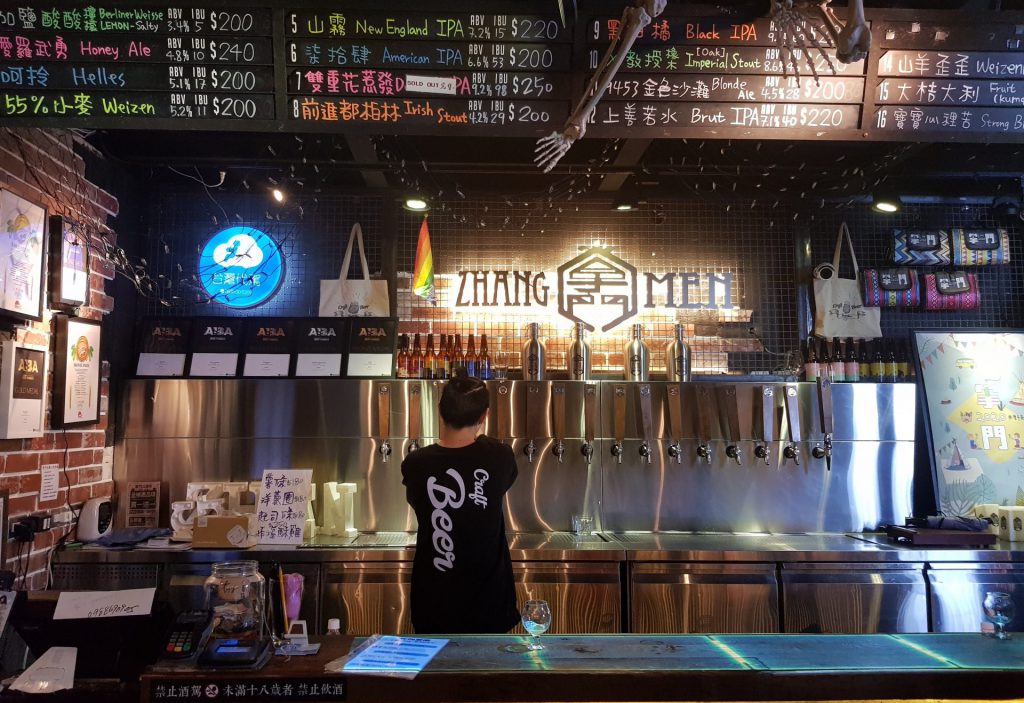 The only problem is finding it!
Located on the 4th floor of the Breeze Songgao mall, you'll need to locate the elevator near one of doors outside the mall, which is on the ground floor (1F) between the malls.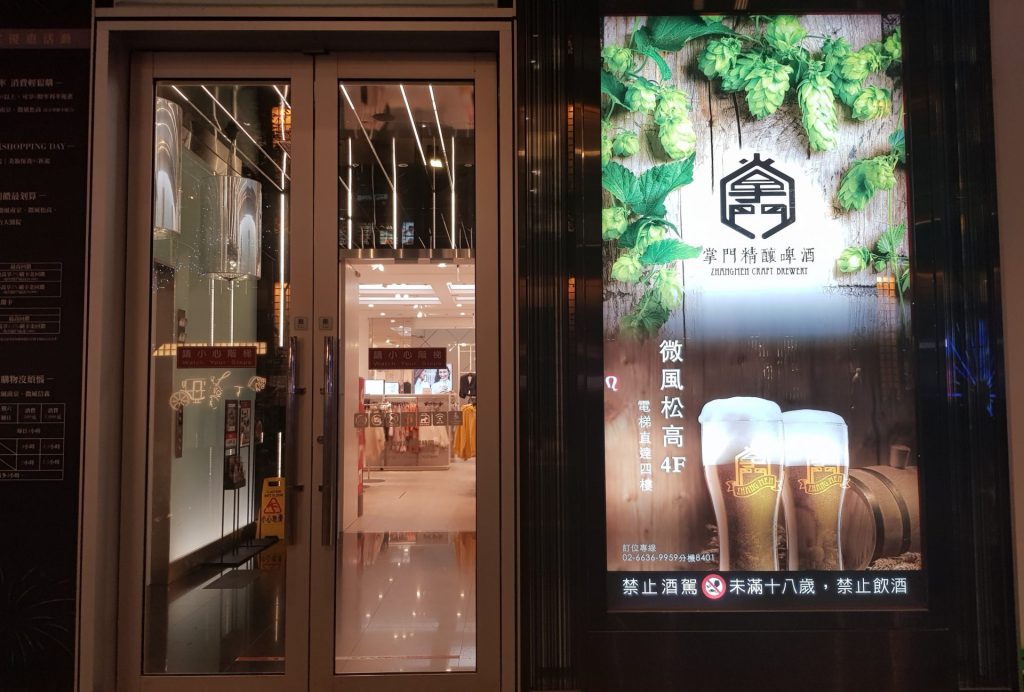 Just look out for the Zhangmen sign, walk inside and take the elevator directly inside to the 4th floor, which will take you straight to the bar.
Tap Bistro Zhangmen's inside space is small, with only a few tables.
Although there are a few other Zhangmen bars in Taipei, I had yet to try any of them. Zhangmen is a Taiwanese brewery established in 2014 who have since expanded overseas. Tap Bistro Zhangmen serves a selection of their ales, plus some bistro-type bar food.
Ales cost between NT$200 and NT$240 for a small 330ml glass, which is definitely not on the cheap side, but it's worth it for you view when you walk outside.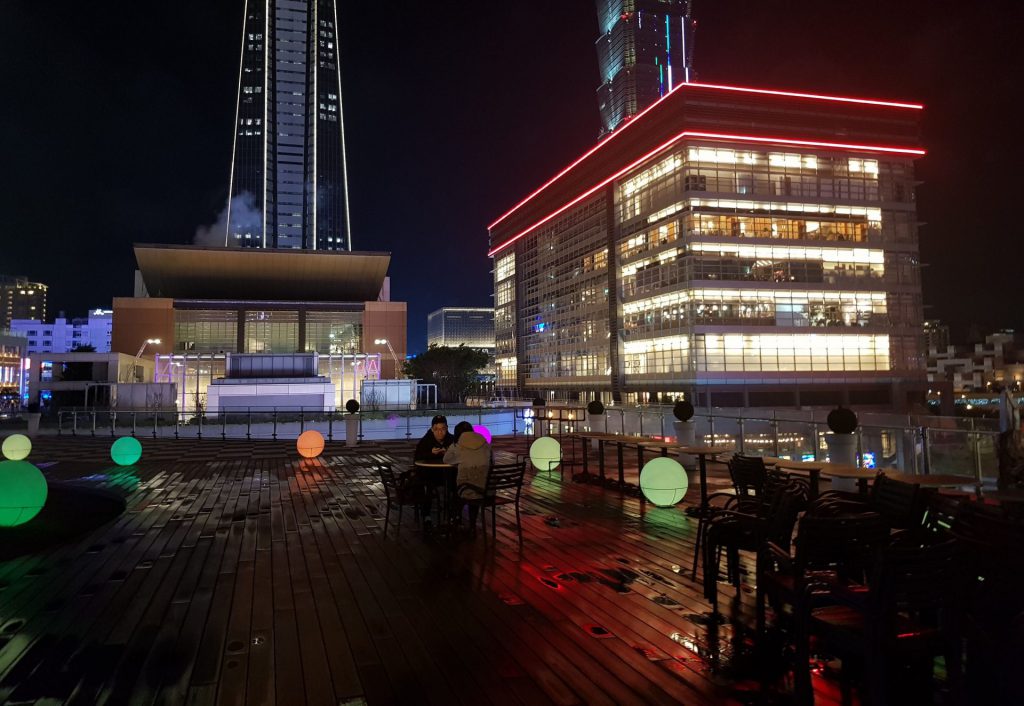 It's a very large seating area, although most of the seats were folded away as it had been raining. They describe the area as 200 ping in size, which in English equates to around 650 sq m.
With fantastic views of Taipei 101, I'm sure that when the weather is nicer, Tap Bistro Zhangmen will draw quite a crowd.
I've yet to try any of the food here, which consists of fried items such as french fries, onion rings and mozzarella sticks. They also have pizza, pasta, chicken wings and a few others on their rather compact menu.
I will need to pay Tap Bistro Zhangmen another visit when the weather is nicer, but for a outdoor ale with great views, it's surely one of the best places to visit in Taipei.
Pros
Great outdoor seating with views of Taipei 101
Nice tap ales
Early opening hours
Menu
Visit their Facebook page
Price: $$$
Level of English: Good (English on menu)
Traveller Tips
Opening hours:
14:00 – midnight weekends
16:00 – midnight weekdays
Tap Bistro Zhangmen Location
Closest MRT: Taipei City Hall (blue line – exit 3)
Located Nearby
If you have found the information on this page helpful, please take a minute to share this post by clicking one of the links below. Your support would be greatly appreciated :)