Found within the Maji Square area of the Taipei Expo Park, The Three Lions Inn is an authentic English-style pub with a great covered outdoor seating area.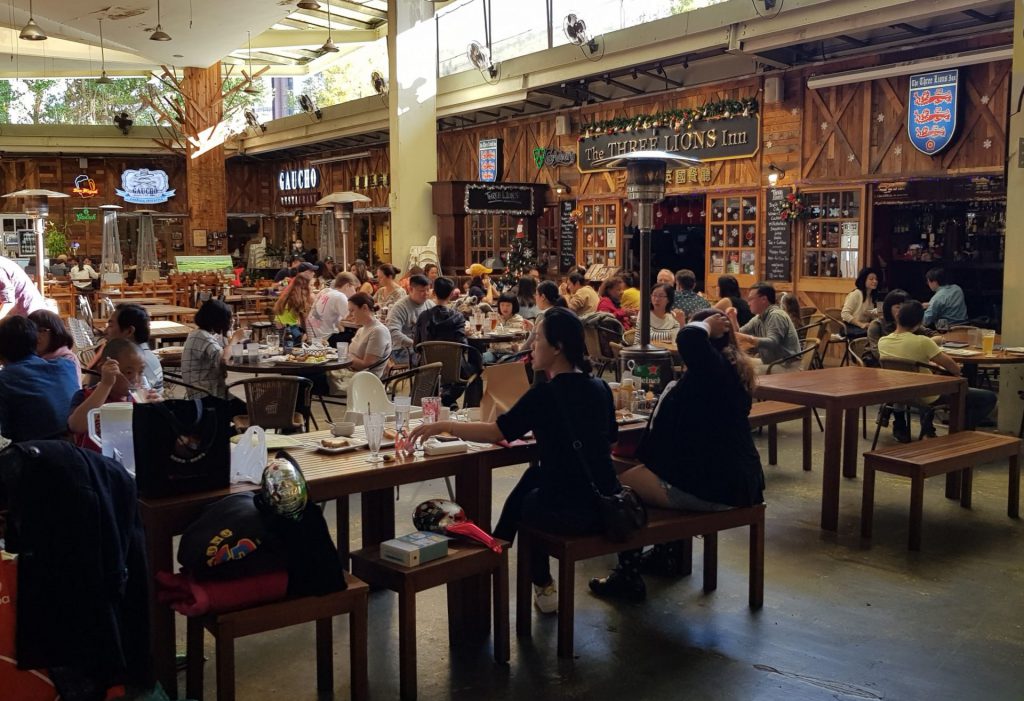 Actually co-owned by the English owner of the great On Tap bar located in central Taipei, it shares a strikingly similar food and beverage menu with its big brother.
Serving a nice selection of authentic bottled English ales and ciders, and classic English food such as bangers 'n' mash and fish 'n' chips, having eaten at both On Tap and here, the food is very similar. This is by no means a bad thing, as they do make some nice chips and salads.
Much like On Tap, The Three Lions Inn also has an extended happy hour every day of the week.
Lasting until 19:00 on weekdays and 18:00 on weekends, there are deals on most alcoholic drinks, including draft 500ml lagers for NT$145 and spirits for only NT$100.
While I wouldn't necessarily recommend going out of your way to come here, if you are in the area – especially if you're here for the Expo Farmer's Market at the weekend – then it's a nice area to enjoy a few cheap drinks.
There are many other food and drink options available in Maji Square, and loads of things to keep kids distracted too.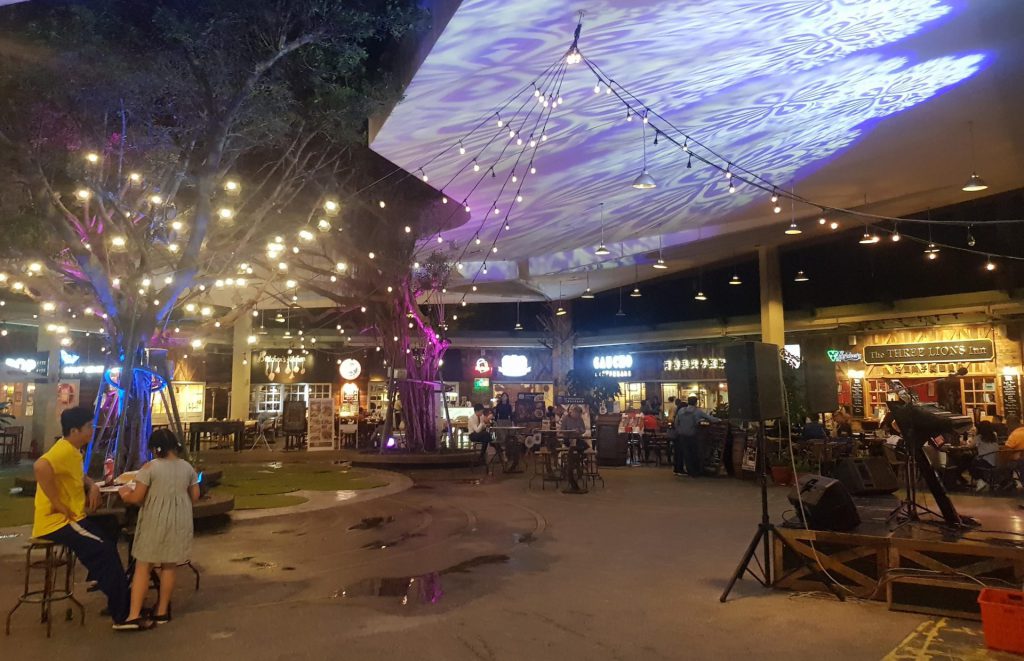 If you prefer a drink in the outdoors, without worrying about the weather interfering, then there's no better place than The Three Lions Inn.
Pros
Run by the same people as On Tap
Great outdoor seating area
Cons
Toilets in Maji Square are not great
Price: $$
Level of English: Excellent (English on menu)
Traveller Tips
Drinks Happy Hour
Monday to Friday: 11:30 – 19:00
Saturday & Sunday (inc. national holidays): 11:30 – 18:00
Three Lions Location
Located Nearby