Serving some of the very best cocktails in Taipei, these four establishments are all run by the same people, and they all share the same high standard when it comes to food and drink.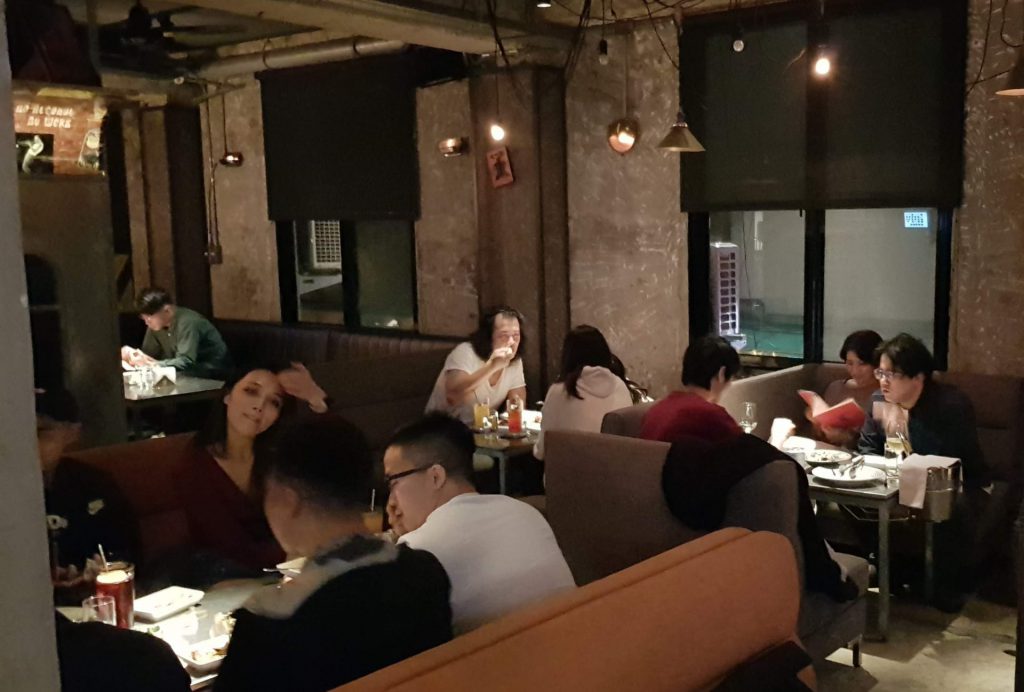 To give them their full names:
A Train Leads the Way to Jazz
B Line by A Train
C Park by A Train
D Town by A Train
All are centrally located in Taipei, and all are located on the second floor of buildings – consequently, they're also difficult to spot.
Inside, the bars share the same style aesthetics, with low-level lighting and comfortable seating, and all play sophisticated music.
The bar areas are full of many fine bottles of spirits, and the range of whiskeys is especially impressive, which they sell be the glass or bottle.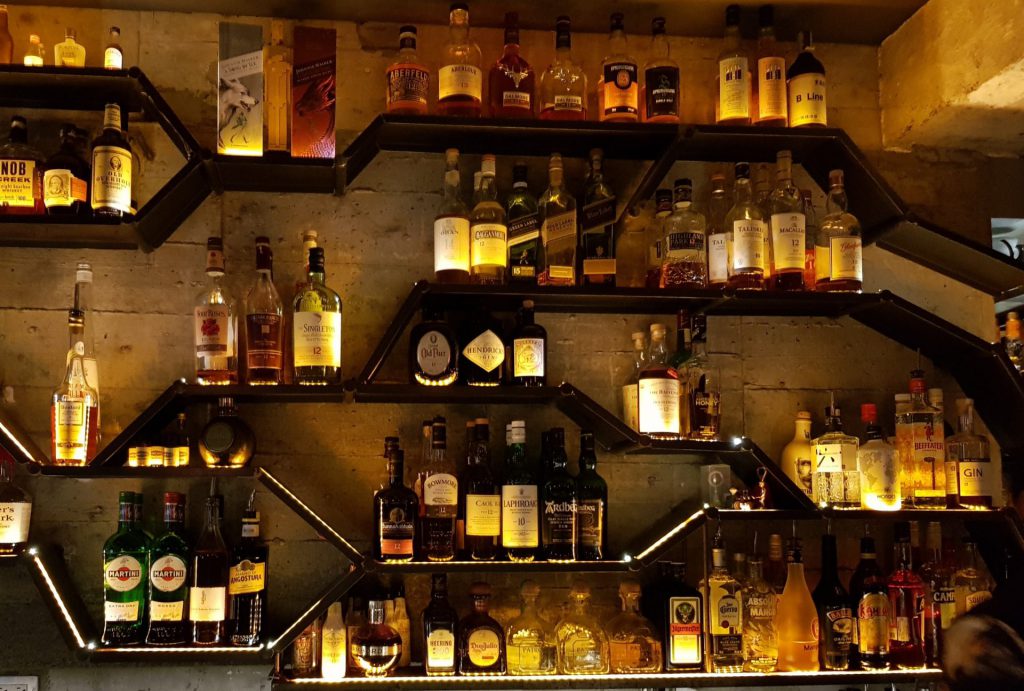 The cocktails on offer here are also sophisticated, devoid of the gimmicks found in other cocktails joints in Taipei. They serve serious cocktails with deep, complex flavours that look the part.
Another huge plus is their food. Serving both bar snacks and mains, their western-style menus are fairly compact but all the dishes we've tried here were some of the best western food we've had in Taipei.
Bar snacks include mozzarella sticks, nachos and handmade crisps (chips to any non UK people). All are excellent.
Main dishes include pastas, salads, seafood and steaks. We've yet to try something we didn't love.
All four establishments are usually full every night. Especially D Town by A Train, as it's the best located of the four – in the very popular East District of Taipei. A Train Leads The Way To Jazz is least favourably located, and as such is probably the easiest to reserve a table. The other two are close to Huashan Cultural & Creative Park.
Pricing at these isn't cheap, with cocktails costing upwards of NT$330. Two drinks and filling meals will set you back at least NT$1,500, but it is definitely worth these prices.
A Train, B Line, C Park and D Town are all classy joints, and a visit to one of these is highly recommended if you are a lover of fine cocktails.
Pros
Good locations
Great cocktails and food
Nice ambience
Price: $$$
Level of English: Good (English on menu)
Traveller Tips
Booking ahead is advised
Locations
A Train Leads the Way to Jazz
Closest MRT: Nanjing Fuxing Station (green/brown lines – exit 2)
B Line by A Train
Closest MRT: Zhongxiao Xinsheng Station (blue/orange lines – exit 2)
C Park by A Train
Closest MRT: Zhongxiao Xinsheng Station (blue/orange lines – exit 4)
D Town by A Train
Closest MRT: Zhongxiao Fuxing Station (blue/brown lines – exit 4)