Whenever Taiwan plays host to important dignitaries or celebrities, The Grand Hotel is the place most will stay.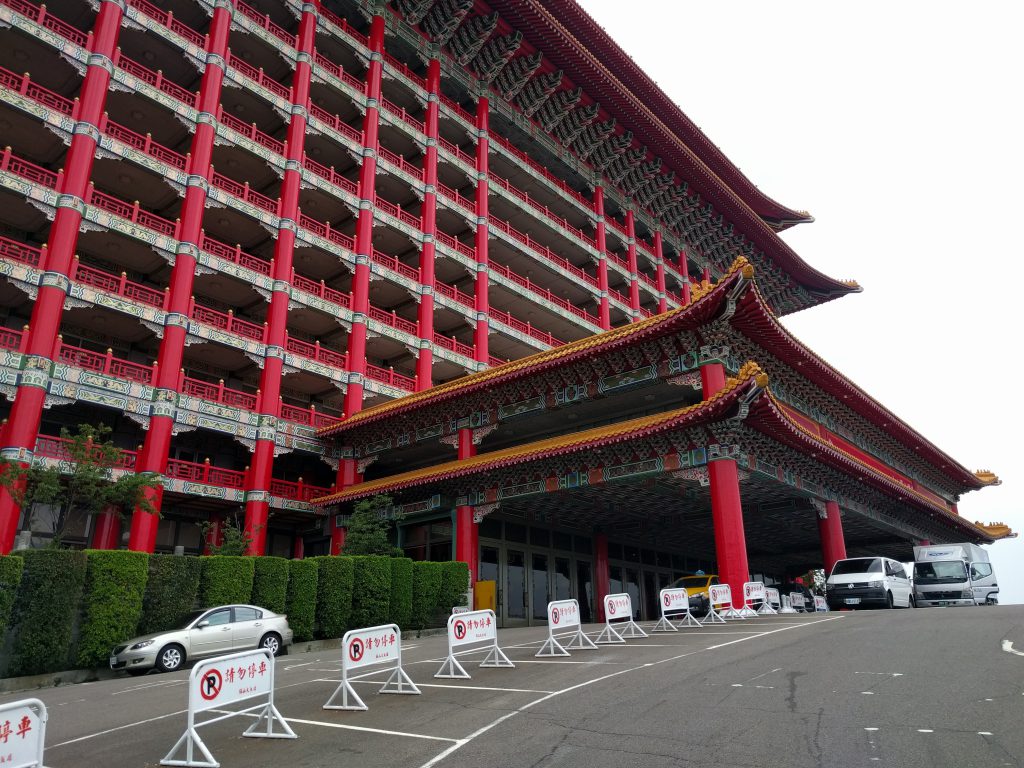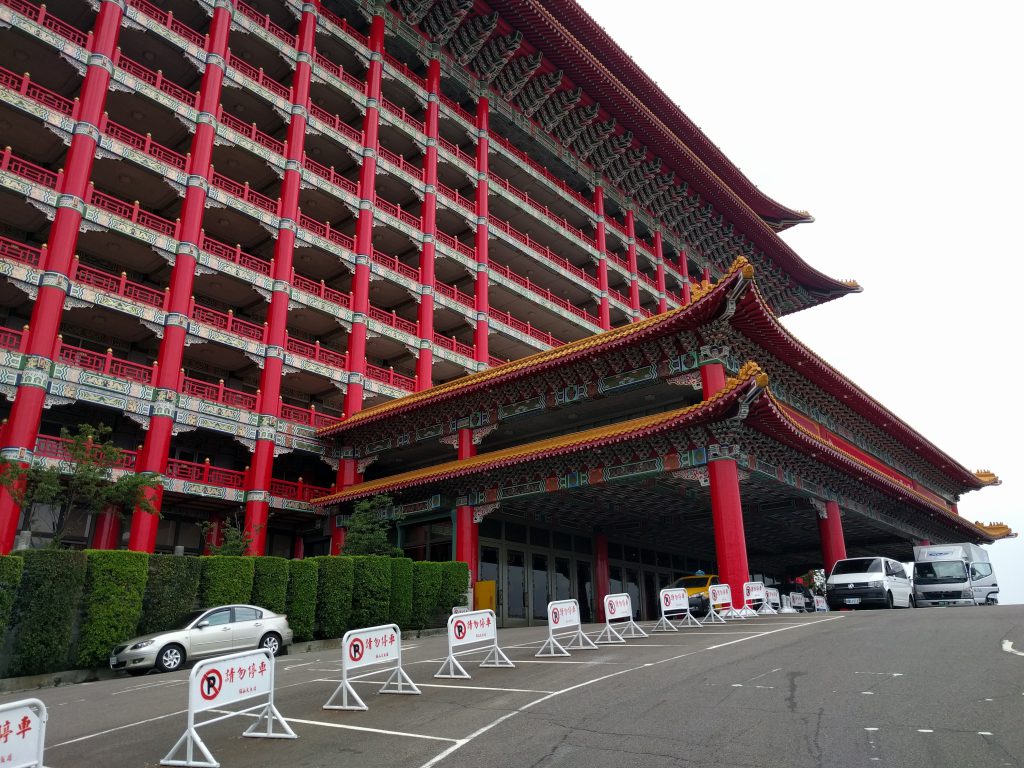 Located near the Yuanshan area of Taipei, if you're ever visiting the area you'll find it difficult to miss, with it's striking red classic Chinese architecture sitting high and proud in the Taipei skyline.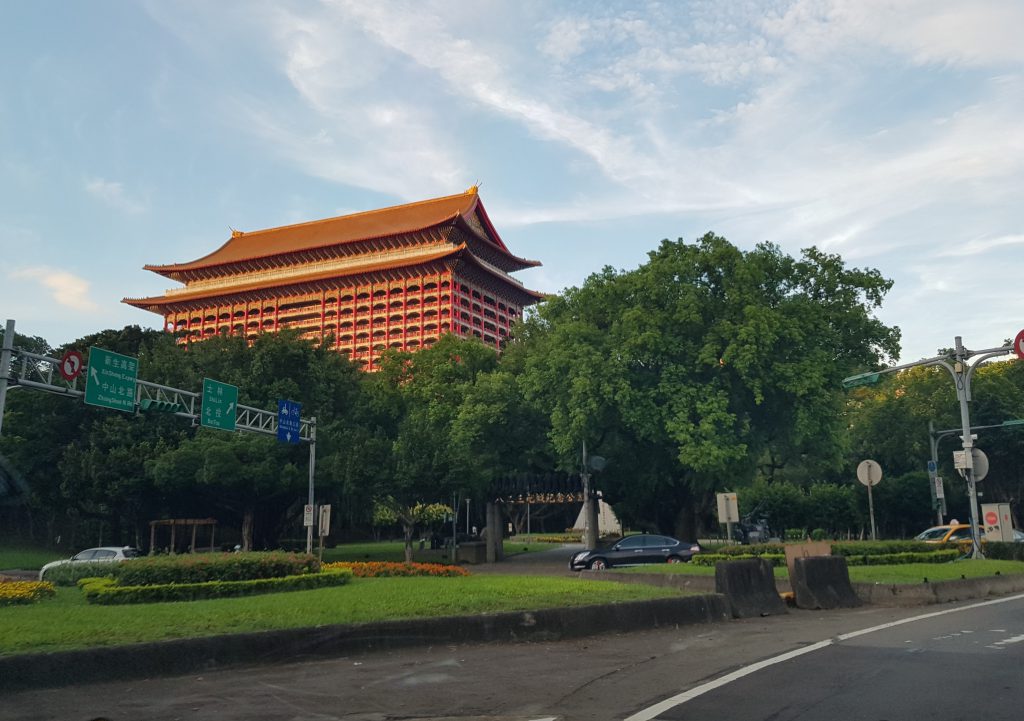 With over 14 stories featuring over 500 rooms, it's of course possible to stay here for a night or two, costing not as much as you would think. Many people come just to visit, especially Chinese tourists. The lobby is vast and impressive, and you're free to walk around the lower corridors or explore the grounds.
You'll notice photos of the walls of the guests who have stayed here – and it's impressive. Nelson Mandela, Margaret Thatcher, and many US Presidents including Bill Clinton, to name just a few.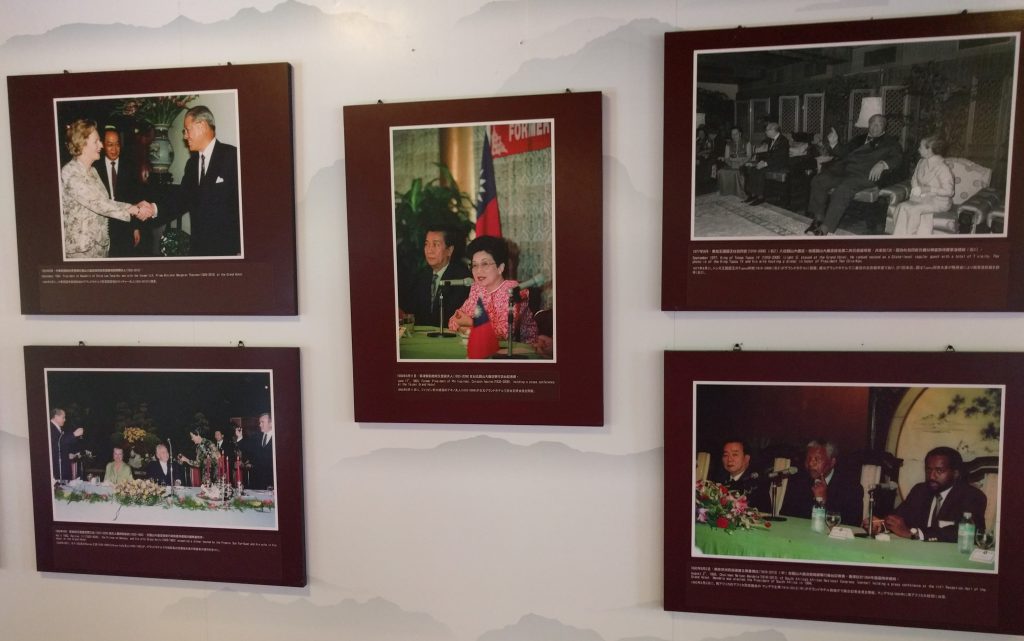 There a few dining options should you wish to try some Chinese cuisine or an afternoon tea.
With so many rooms, they often struggle to fill them, so the cost of staying a night is very reasonable, costing only NT$3,000 if you book ahead.
The rooms are very spacious and all have large balconies with a great view of the city.
But even if you don't intend to stay here, The Grand Hotel is one of the most striking buildings in Taipei and one you should see from up close.
Pros
Enormous and impressive building
Cons
15 minutes walk from the closest MRT
Traveller Tips
Why not book a night here?
The are some great hiking trails near the hotel.
The Grand Hotel is part of the Sightseeing Bus tour.
Location
Closest MRT: Jiantan Station (red line – exit 2)
Located Nearby