An exquisite and very well maintained house and gardens found in the northern part of the city, the Lin An Tai Ancestral House dates back to around 1785, making it one of the oldest buildings in Taiwan.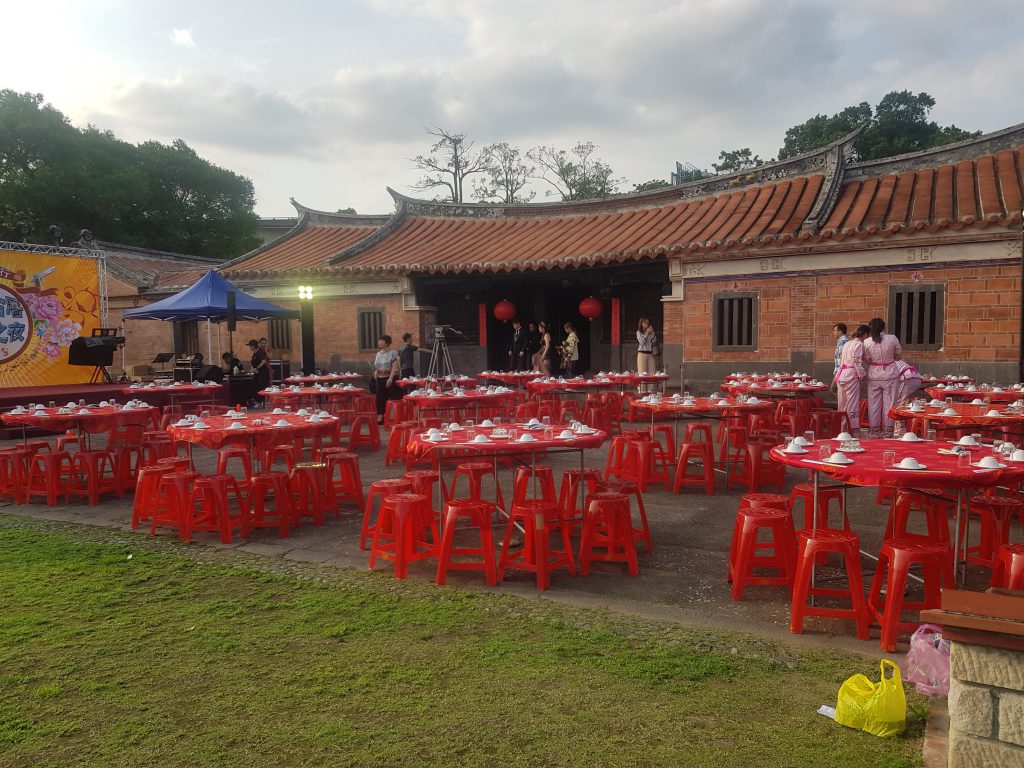 There are five buildings within the grounds, and you're free to explore inside the houses (although there was a wedding reception during my visit so I never got to see inside). A useful English guide to the buildings can be found here.
The beautiful landscaped gardens and pond look stunning, and there are walkways and pavilions to explore.
Although Lin An Tai Ancestral House's location is quite a walk from the closest MRT, there are a few other attractions nearby, and it's worth seeing this as part of a walk I've devised.
Pros
Beautiful grounds
Free to enter
Cons
20 minutes from the closest MRT station
Opening Hours
09:00 – 17:00 (extended to 18:00 during July and August)
Closed on Mondays and during national holidays
Price
Free
Traveller Tips
See this as part of a walk
Lin An Tai Ancestral House Location
Closest MRT: Yuanshan Station (red line – exit 2)
Located Nearby
If you have found the information on this page helpful, please take a minute to share this post by clicking one of the links below. Your support would be greatly appreciated :)