Being a Taiwan Travel Geek who appreciates a good beer, it seemed inevitable that a visit to Beer Geek was on the cards.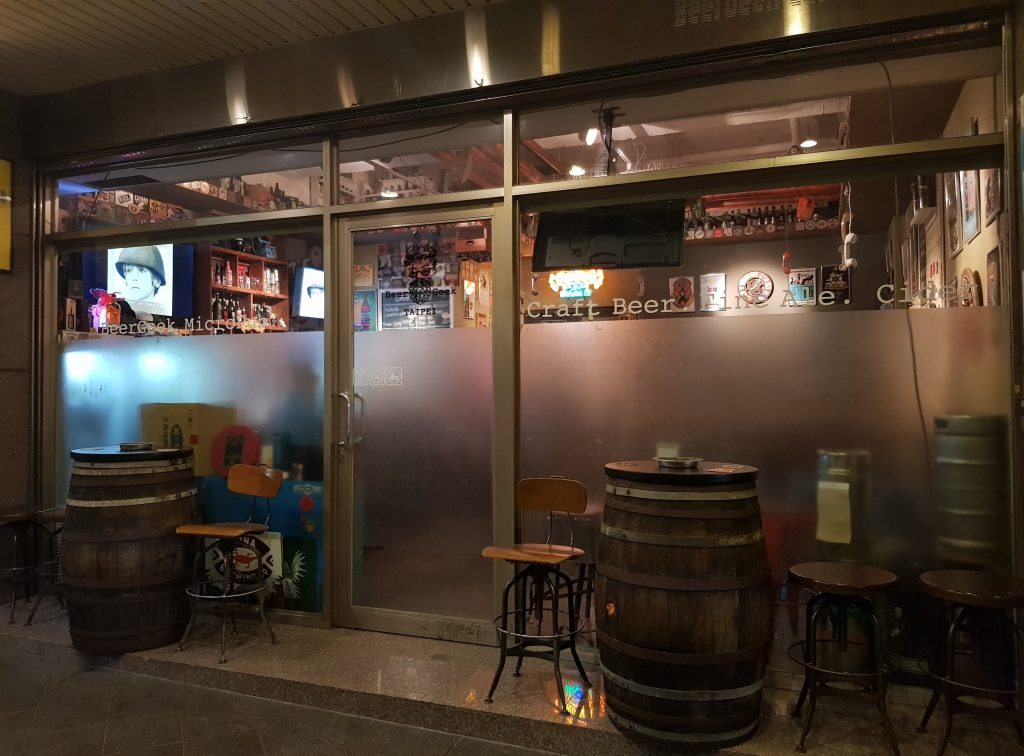 Described as a micro pub, although it is rather small, I was expecting Beer Geek to be much smaller. There's seating for around 25-30 people so there's ample space for a fair few Beer Geeks.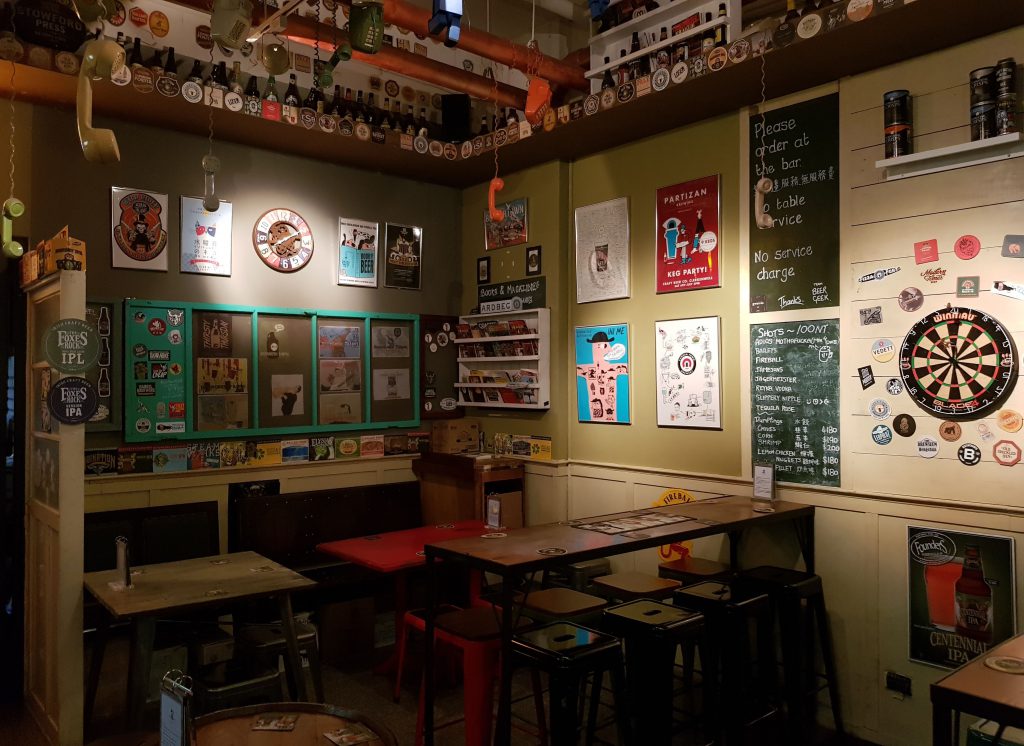 Run by an expat from the USA, the pub serves a good selection of Taiwanese and international ales, with many on rotation. There's a happy hour each night from 18:00 until 20:00, with many draught beers at a good discount, including Taiwan 18 days beer for only NT$100 per pint.
I opted for Taihu's Dessert Berliner Weisse, a white ale that was very sour but refreshingly so. For only NT$180 it was great value too.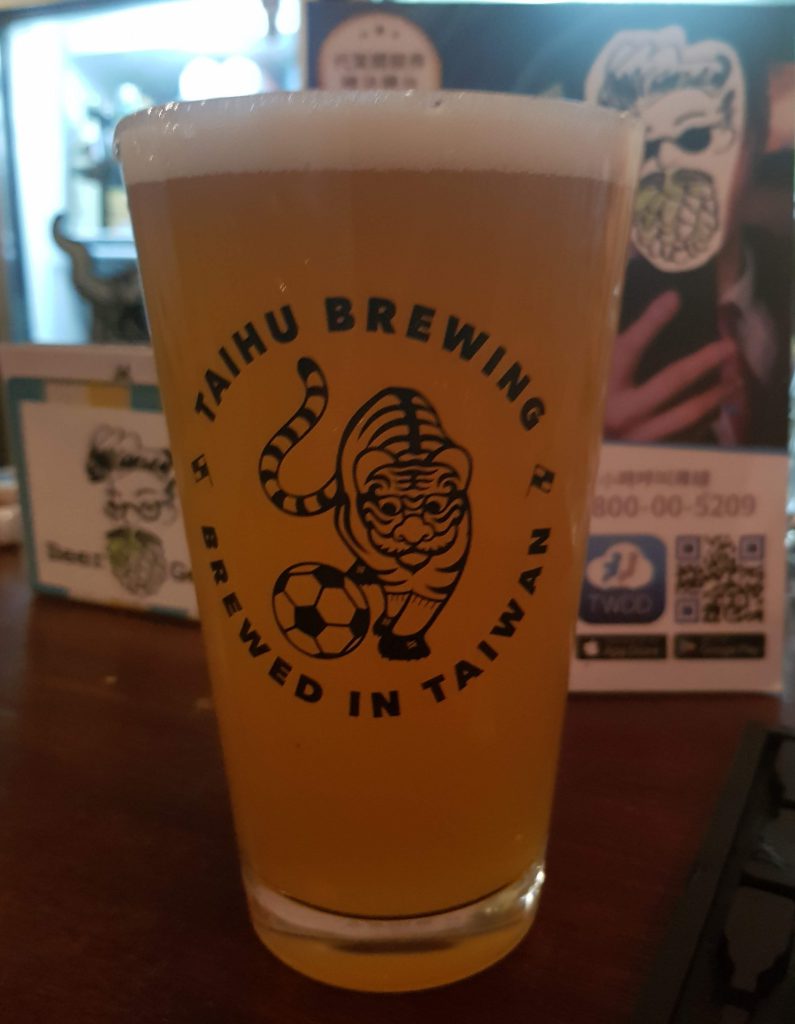 They also serve a limited range of comforting food, with sausages featuring heavily. One thing I do really miss in the UK is a good home-cooked plate of sausage, beans and chips. It didn't disappoint!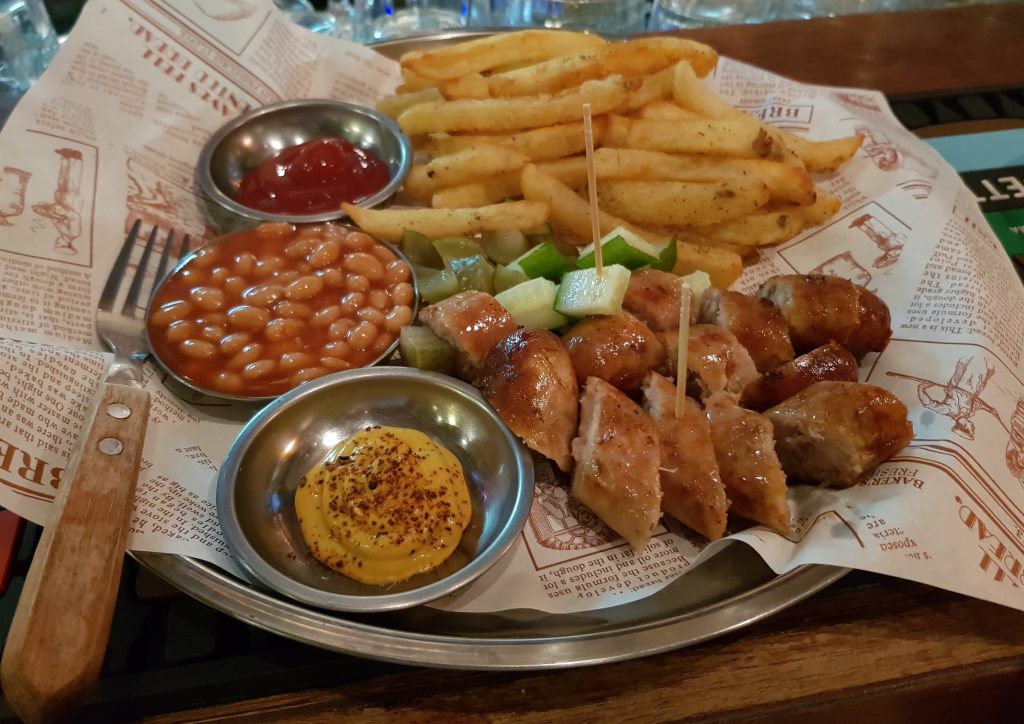 The TVs are hooked into a music channel and mainly play classic rock, although they will play football games if there's a good match on.
Aside from the darts board, there's a small games machine in the corner with a selection of Nintendo games to play.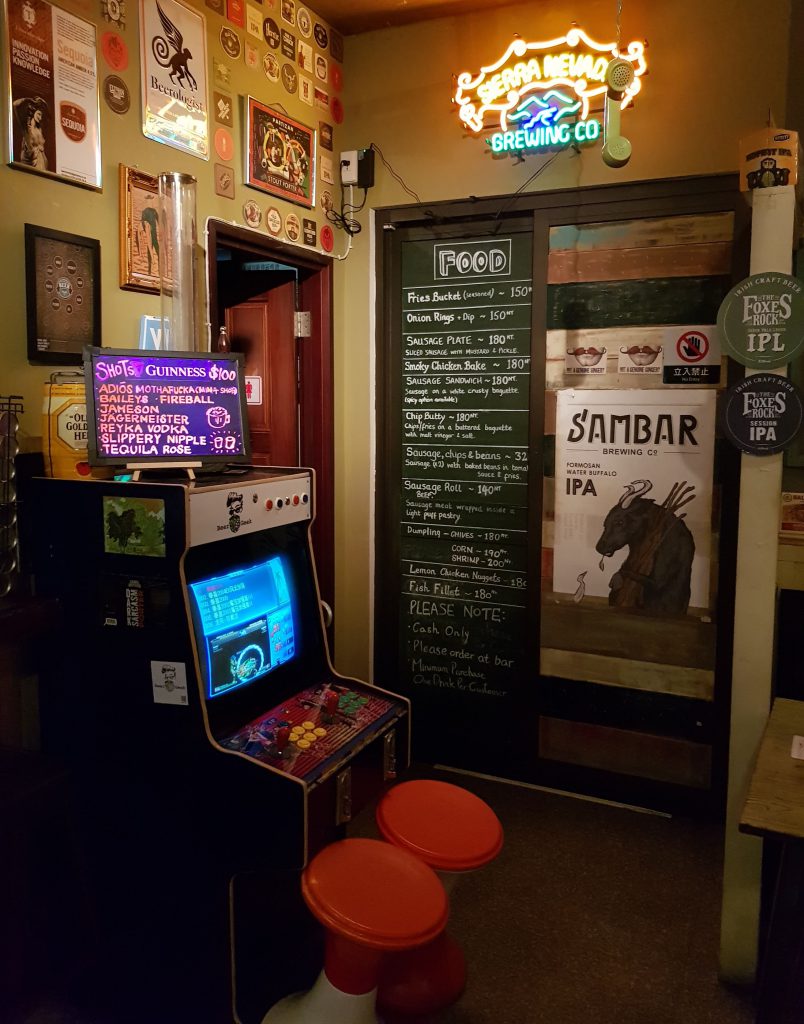 Beer Geek is a small but welcoming pub serving quality ales and good homely plates of grub. Size isn't everything.
Menu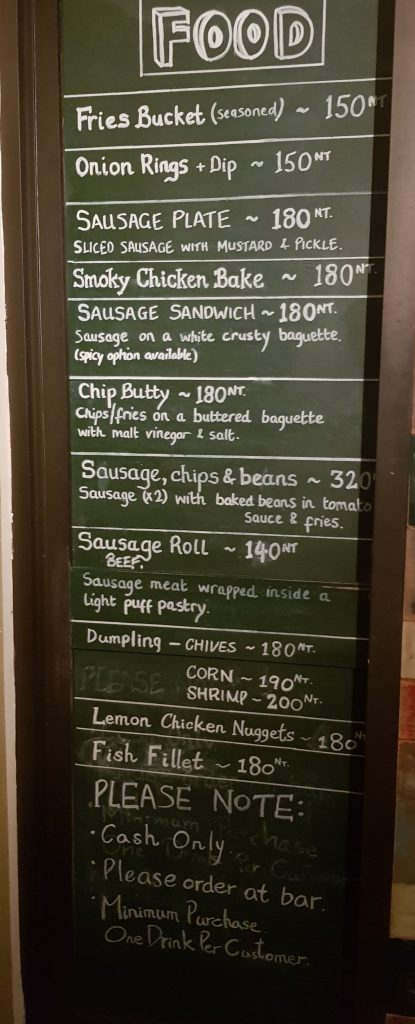 Pros
Nice draft ales
Friendly service
Cons
Quite a walk from the closest MRT
Price: $$
Level of English: Excellent (English menu)
Traveller Tips
Happy hour every day from 18:00 to 20:00
Beer Geek Location
Closest MRT: City Hall MRT (blue line – exit 1)
If you have found the information on this page helpful, please take a minute to share this post by clicking one of the links below. Your support would be greatly appreciated :)