Taipei is a very compact city, and as such, many bars are limited to only having indoor seating. There are however a few great places to enjoy a beer or two in the open air. These are the best bars in Taipei to sup on a pint in the elements.
---
Ximen Outdoor Drinking Area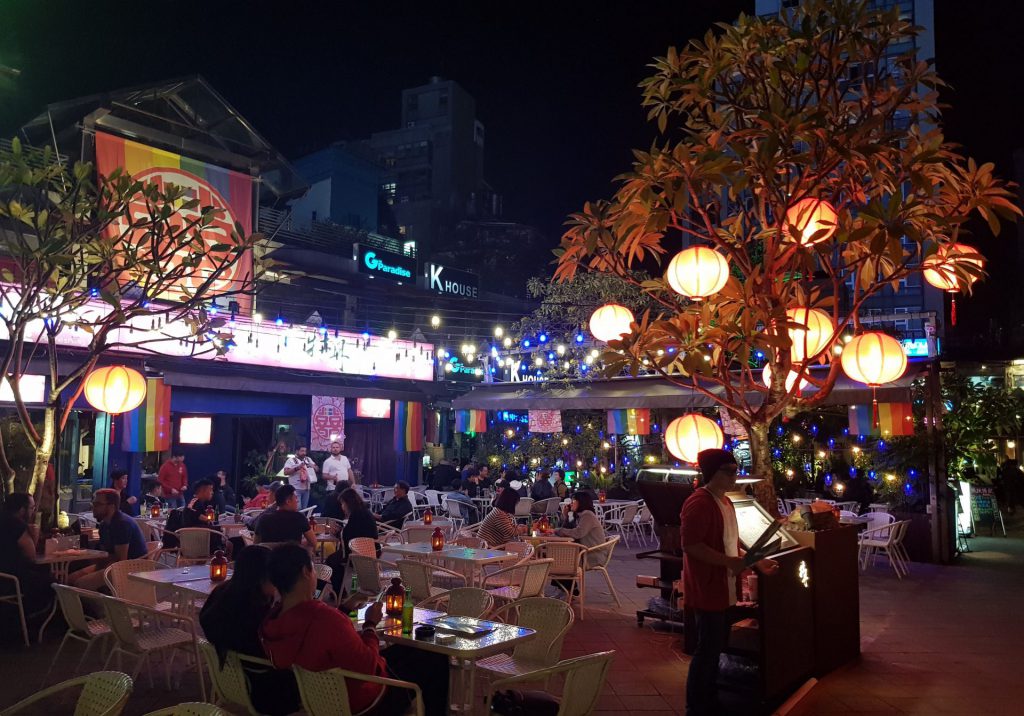 Without question, the Ximen Outdoor Drinking Area is the largest and best place in Taipei for drinking outside. There are several bars to choose from, each with their own deals (some with buy-2-get-1-free on all drinks), decent food, and hookah pipes. The area is also a popular hangout for the LGBT community and gets lively over weekend evenings.
Best For
Click here to read more about the Ximen Outdoor Drinking Area
---
The Three Lions Inn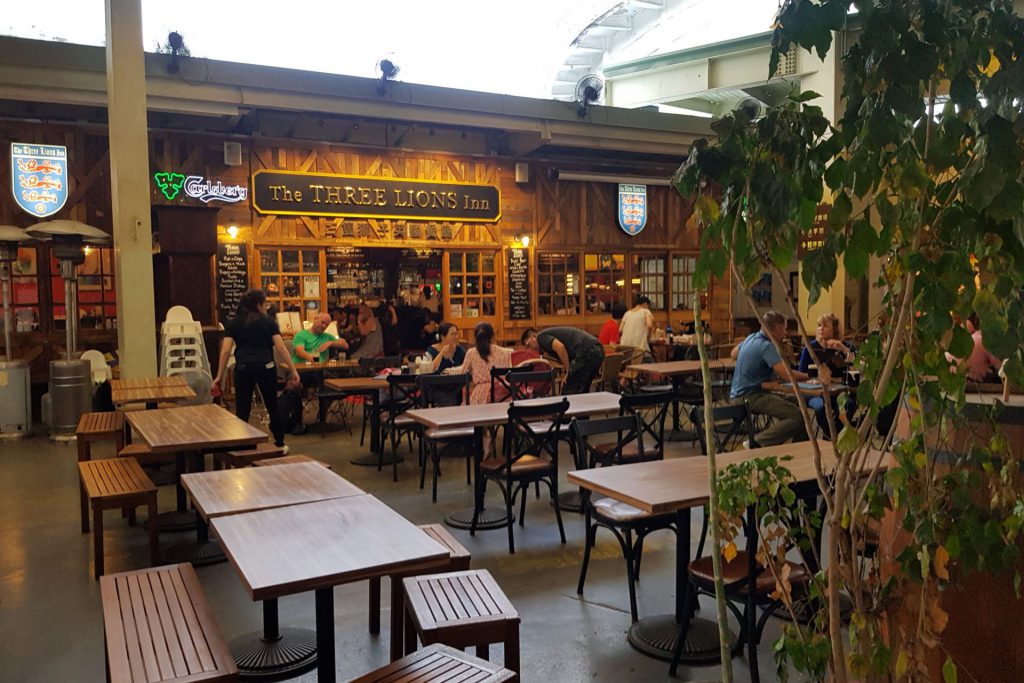 Found within Maji Square at the Taipei Expo Park, The Three Lions Inn is a British-style pub. The inn boasts a large outdoor seating area that benefits from being protected from the elements by a roof which covers the entire square. There are some good happy hour deals during the day, plus a large range of food, although there are many restaurants also found in the square.
Best For
---
Tap Bistro Zhangmen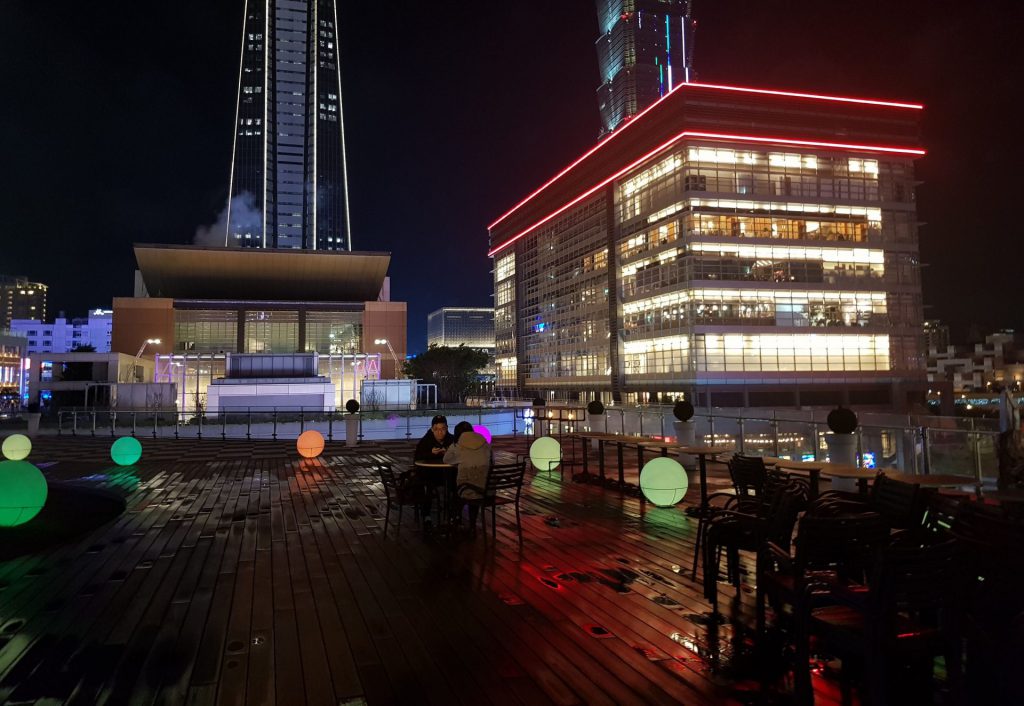 Located on the forth floor of the Breeze SongGao mall in the Xinyi Shopping District, Tap Bistro Zhangmen may be difficult to find, but if you do manage, you'll be rewarded with some fantastic views of the district, including Taipei 101. They have a great selection of Zhangmen craft ales plus some nice bar food too.
Best For
---
On Tap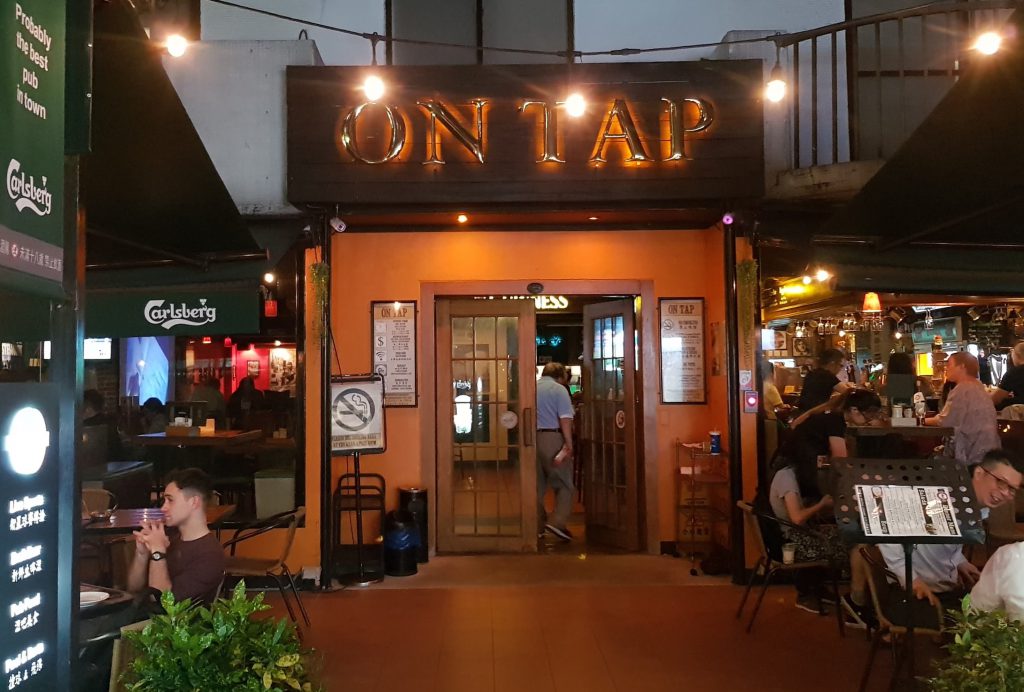 The best expat bar in Taipei, On Tap has a decent sized outdoor area at the front of the pub. Although they have to shut the outdoor area at 11 pm due to it's central location, this still gives you plenty of time to sample some of their huge range of drinks and food.
Best For
---
Landmark Taihu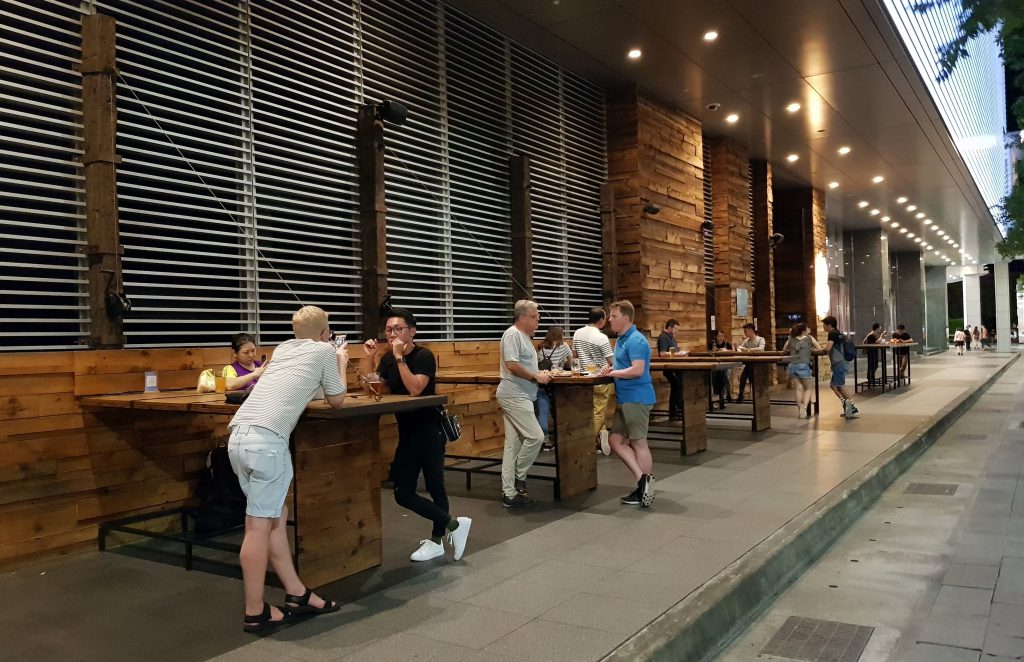 Another bar found in the popular Xinyi Shopping District, Landmark Taihu has a large selection of very fine craft ales brewed from Taihu's own brewery. Tables here don't come with stools, so if your legs are tired from a day of sightseeing or shopping, you should probably look elsewhere.
Best For
---
Locations
Other Topics