Although Taipei can sometimes feel very overcrowded, there are some great areas to enjoy a relaxing stroll. Whether you prefer a more natural setting, or prefer to take in the sights, these are the best places for walking in Taipei.
I've also devised some routes for walking around nice areas in Taipei. Click here to see these routes.
---
National Taiwan University
At almost 113 hectares, the campus at the National Taiwan University is huge to say the least. It's a perfect place for taking a stroll, as there are many shaded areas and cafes found within the campus. There are some lovely rural spots mixed in with plenty of Japanese styled buildings and some nice museums scattered throughout the campus.
Best For
---
Treasure Hill + Water Park
Both these areas are found within Gongguan, and if you don't mind steps or steep hills, you'll be rewarded with some nice views of the city. If you start off in the Water Park, you can visit the drinking water museum there and then gain access to Treasure Hill from one of the many scenic paths.
Best For
---
Danshui (Tamsui)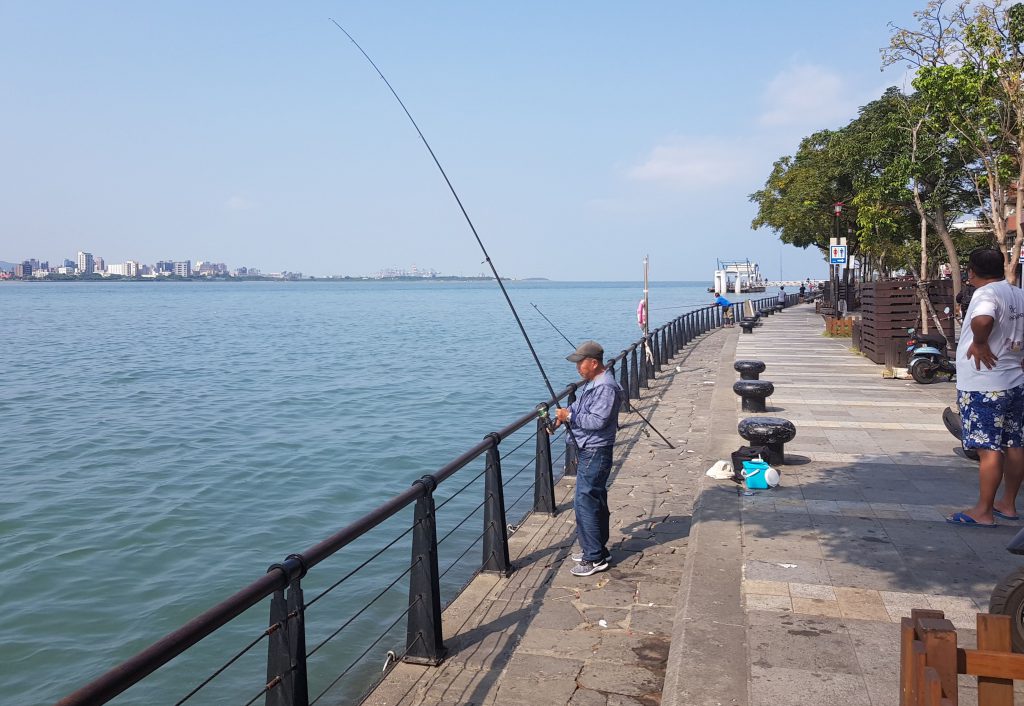 Although it's a 50 minute MRT ride from Taipei, Danshui has a great riverside walk with lots of options for food and drink. You can chose to take a detour and visit Fort San Domingo and other great buildings, or if you're feeling extra energetic you could walk all the way to Fisherman's Wharf.
Best For
---
Daan Forest Park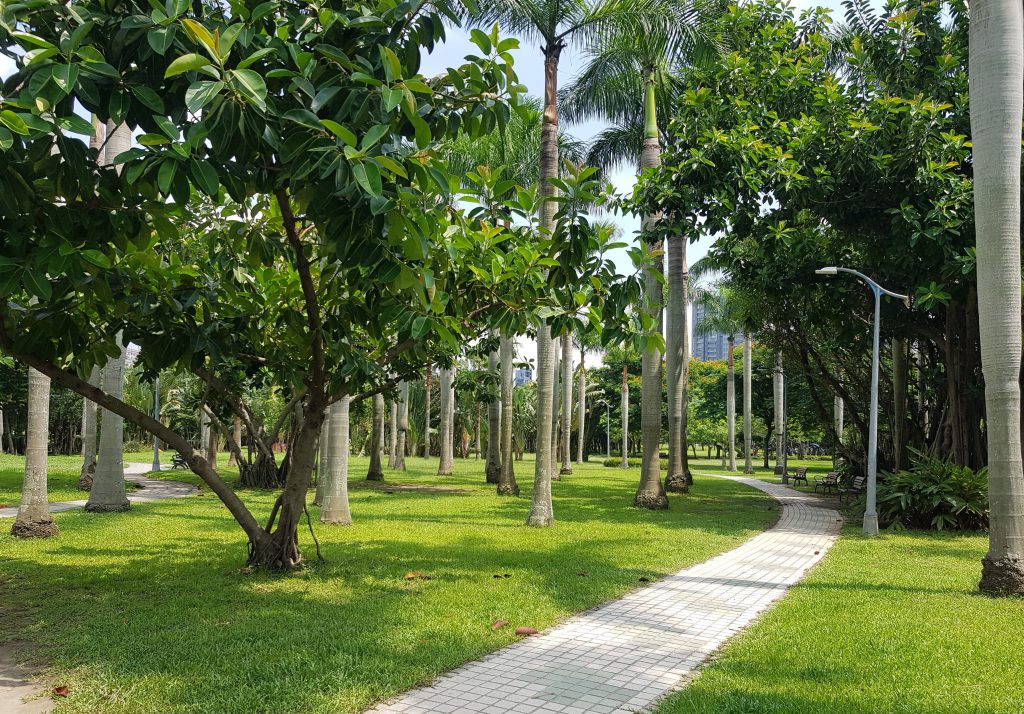 This huge park is the best one in Taipei for taking a stroll. There are hundreds of trees offering shade, and many benches to rest your legs. The pond in the north of the park is a great spot to see many species of birds.
Best For
---
Xinyi Shopping District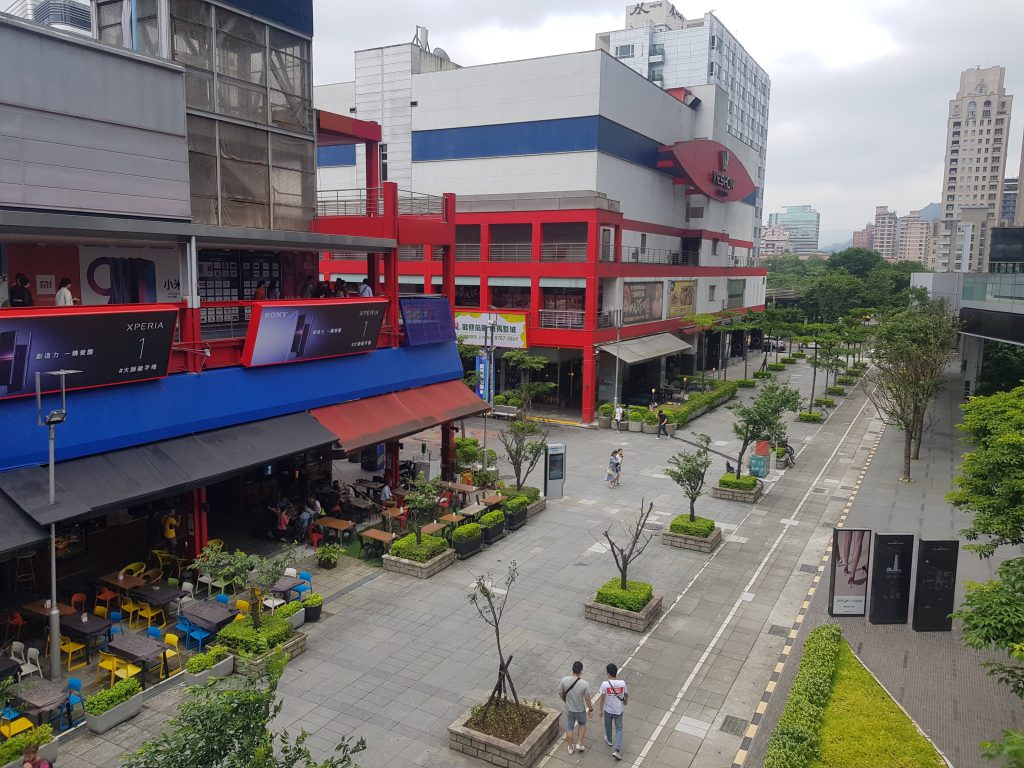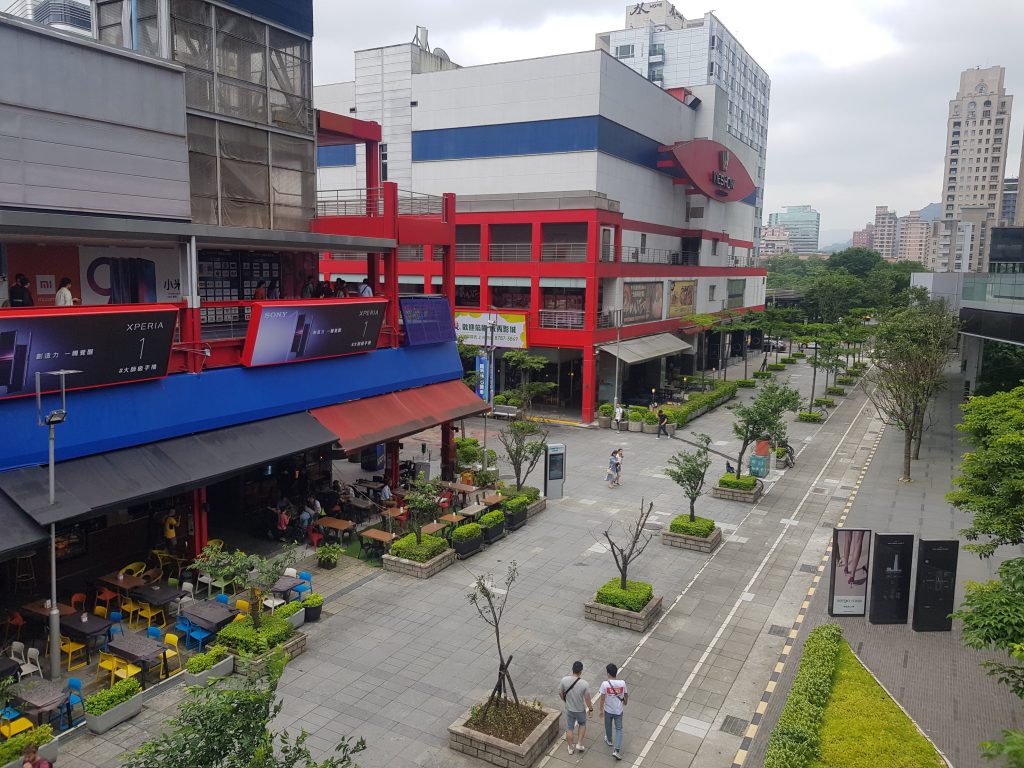 If you prefer walking in a more modern and urban setting, then the Xinyi Shopping District is a huge pedestrianised area that's perfect for walking around. It's also the best area to walk on a rainy day, as most of the walkways are covered. With many cafes and restaurants, and the added bonus of having good views of Taipei 101, Xinyi is a nice option for walking.
Best For
Rainy days
Modern environment
---
Xinbeitou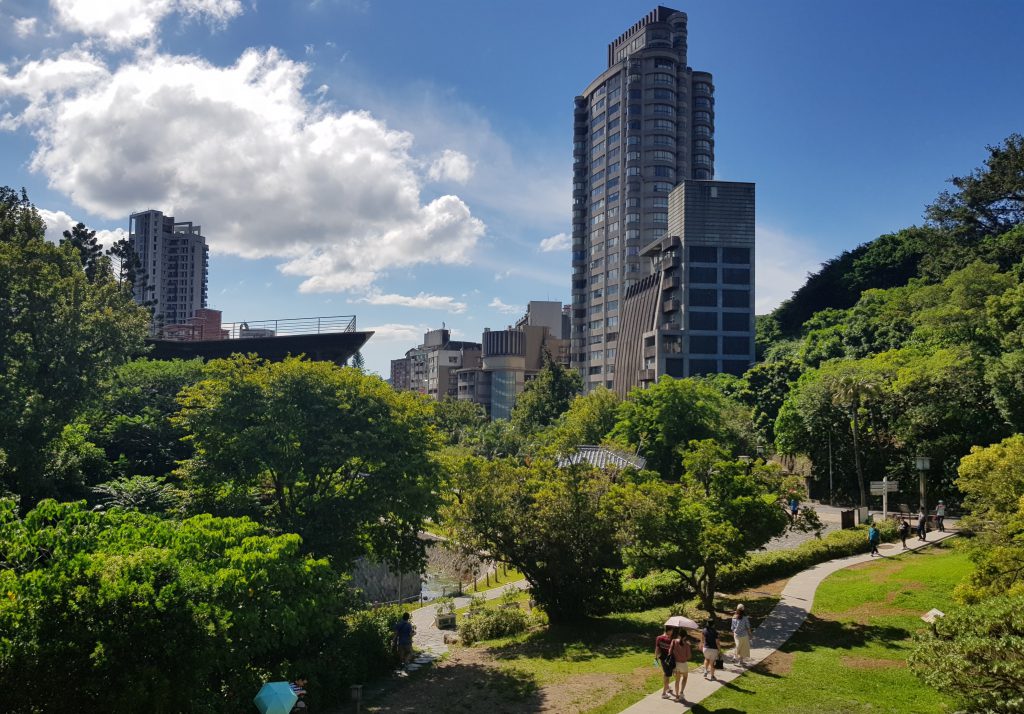 The beautiful Xinbeitou area is most famous for it's hot springs, and is a great place to take a sunny afternoon stroll. The walk from the MRT station to Thermal Valley will take you through a lovely park, alongside a steaming hot stream, and past a few interesting buildings including the hot spring museum.
Best For
---
Locations
Zoom to see areas
---
---
Other Topics