The Antipodean Specialty Coffee is a great Aussie-style breakfast/brunch restaurant which serves (IMHO) the best western breakfast in Taipei.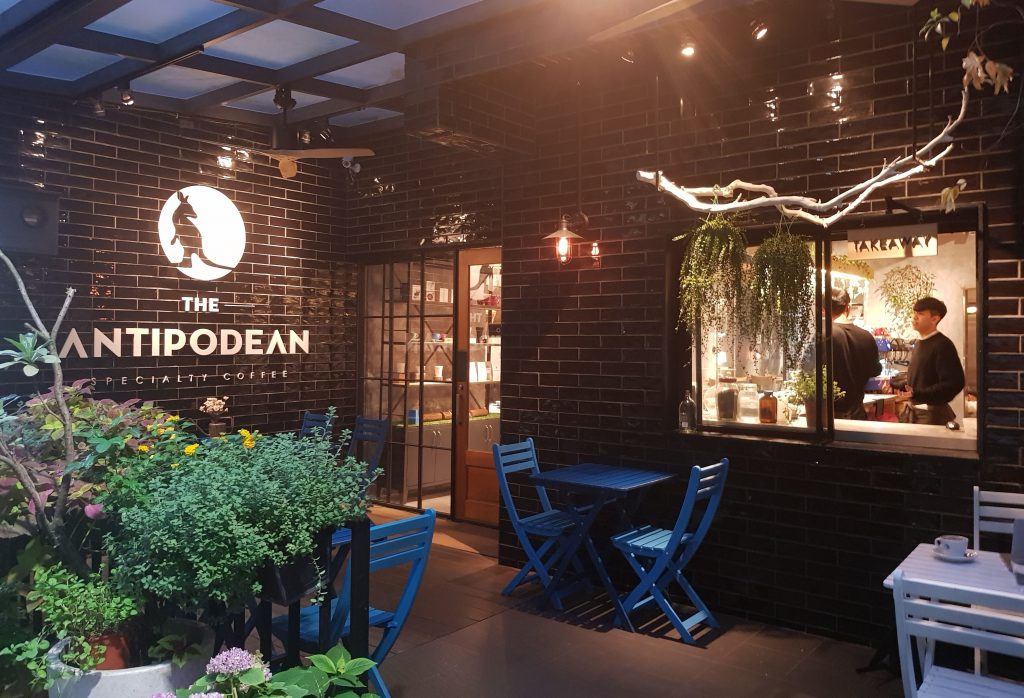 The original branch, a little way out from the centre of Taipei in Neihu, has proved so popular that they've since opened another one closer to the city.
Although not actually run by Aussies, the Taiwanese owners spent many years in Melbourne, Australia and grew to love the delicious breakfasts and brunches the city had to offer.
With it's modern a clean interior The Antipodean has a relaxed ambience and very friendly and polite waiters who speak good English.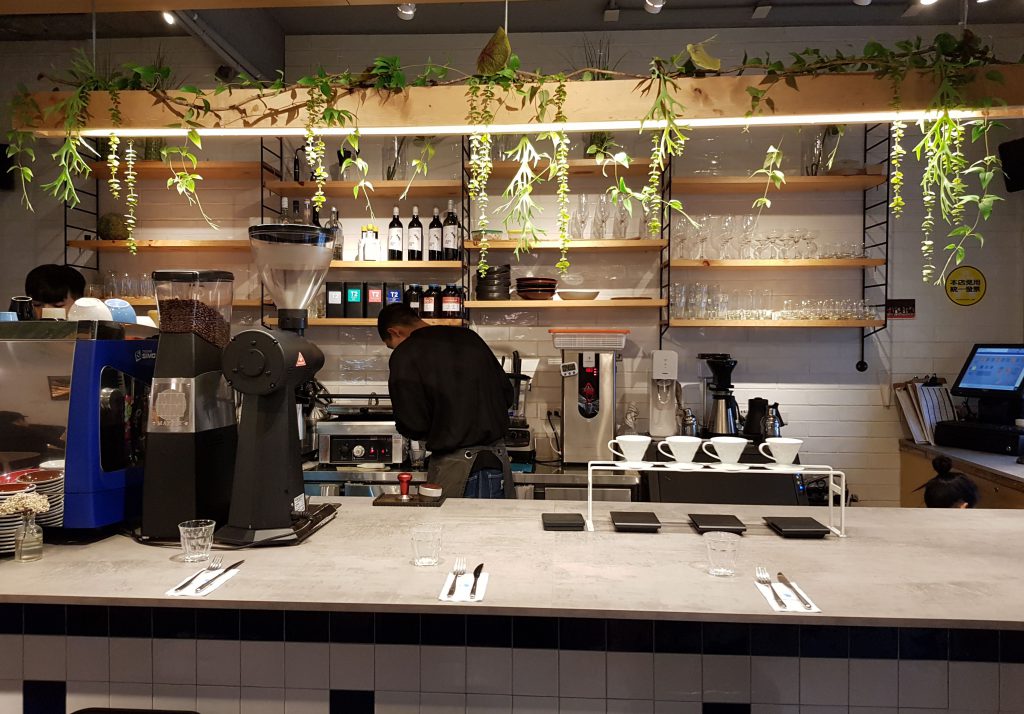 The Antipodean Specialty Coffee's prize dish is their Queen's Breakfast Platter.
A huge board that's shared between two, it comes with 'the works'. Salmon, halloumi, 2 eggs, avocado, mushroom, ham, baked beans, toast, cherry tomatoes and two greek yogurt muesli topped with seasonal fruits.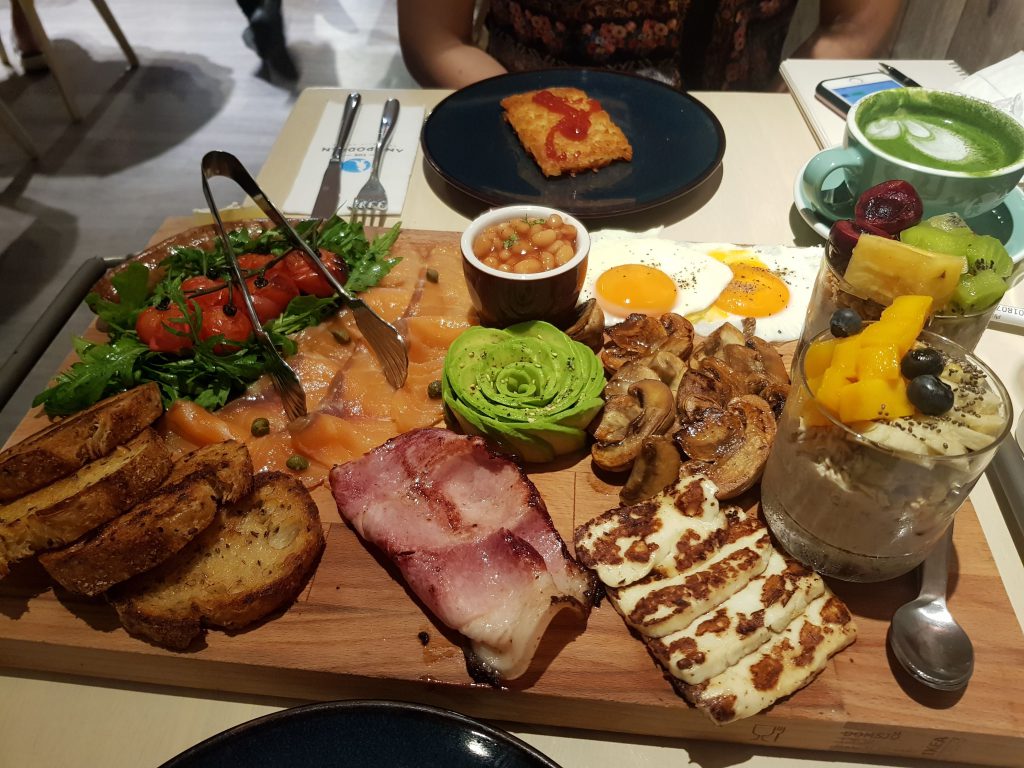 Definitely a dish fit for a queen, and one of the best breakfast plates we've had anywhere in the world. At NT$890, it's one of the most expensive breakfast's we've had too, but it's easily enough for two to feast on.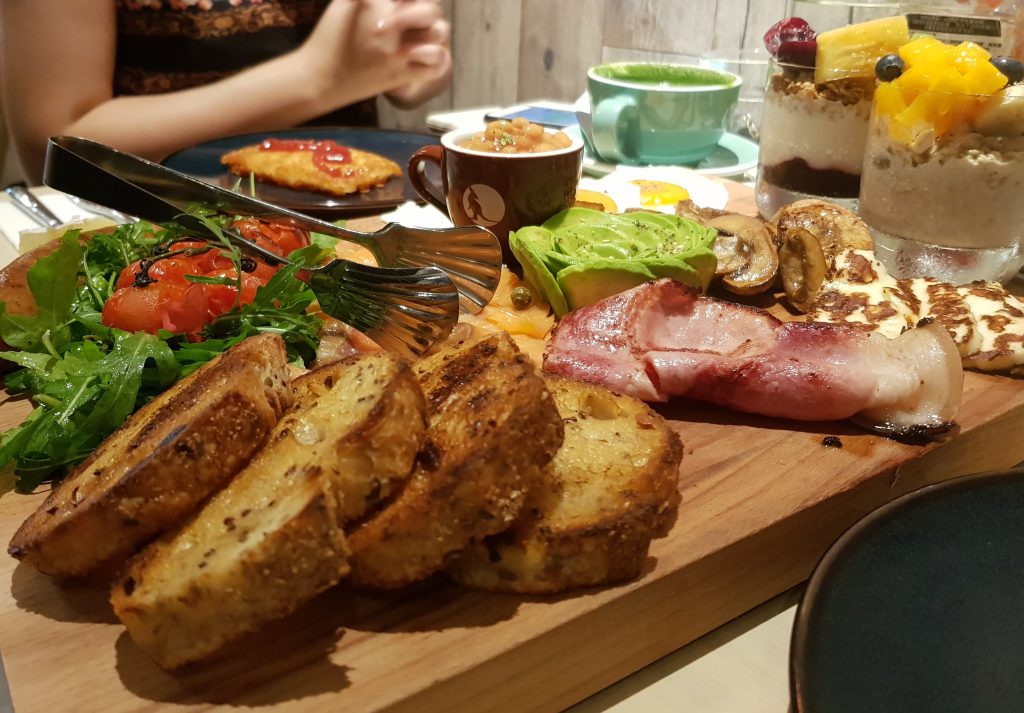 Actually, we did opt for their Crispy Hash Browns and Scrambled Eggs too, as these are the best we've had in Taipei.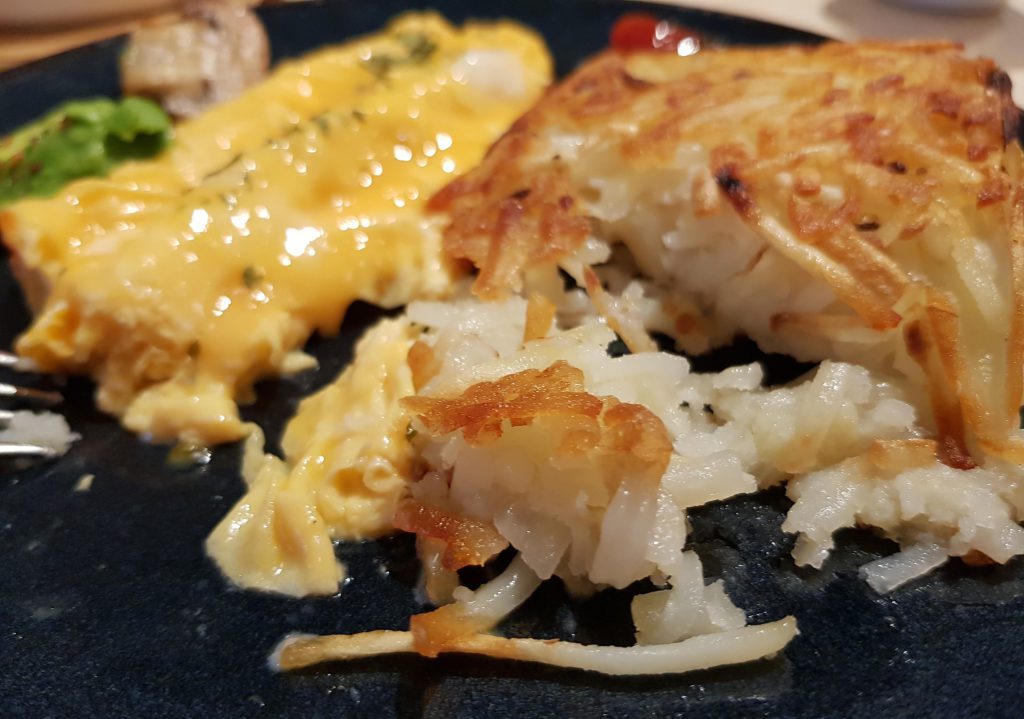 If you don't like some of the ingredients on the Queen's Breakfast, you can even make your own 'brekkie', choosing any of the ingredients (and more) from this dish.
If sharing isn't your thing, then The Antipodean Big Breakfast is another great dish. Served with delicious homemade pork sausages, bacon, the aforementioned hash browns, mushrooms, scrambled eggs and baked beans. The best fried breakfast plate in Taipei!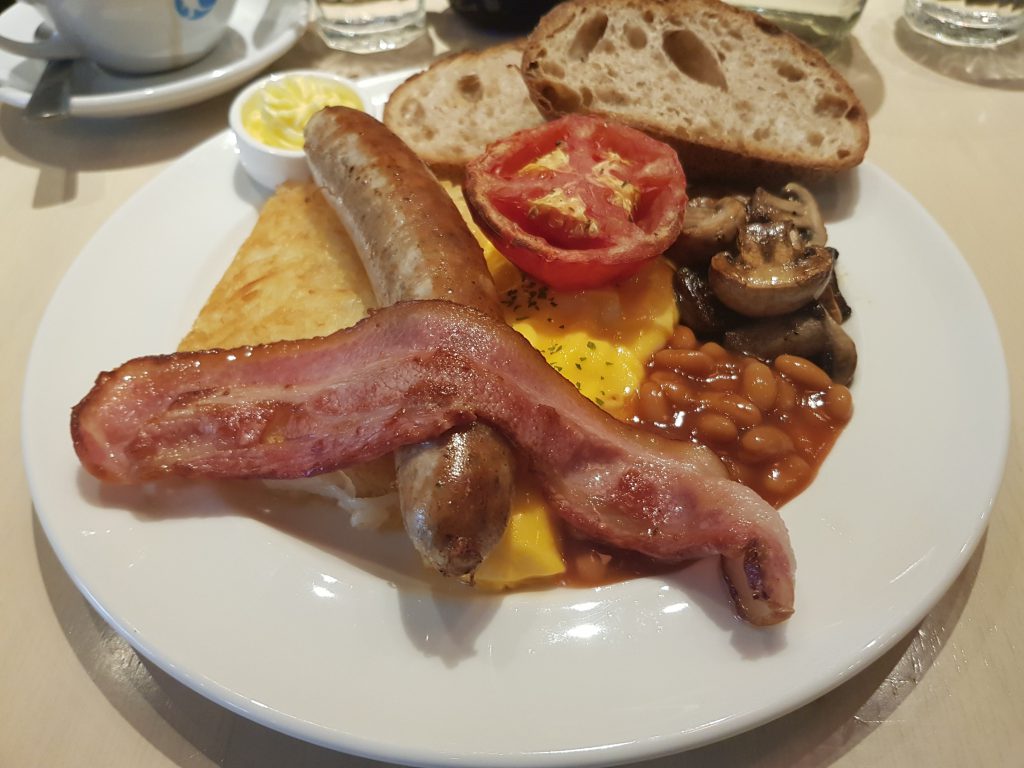 Another stunning looking and tasting dish is their Smoked Salmon Avo Toast, with Norwegian smoked salmon, avocado mash on a thick cut of grilled sourdough toast, with baby leaves and shredded parmesan.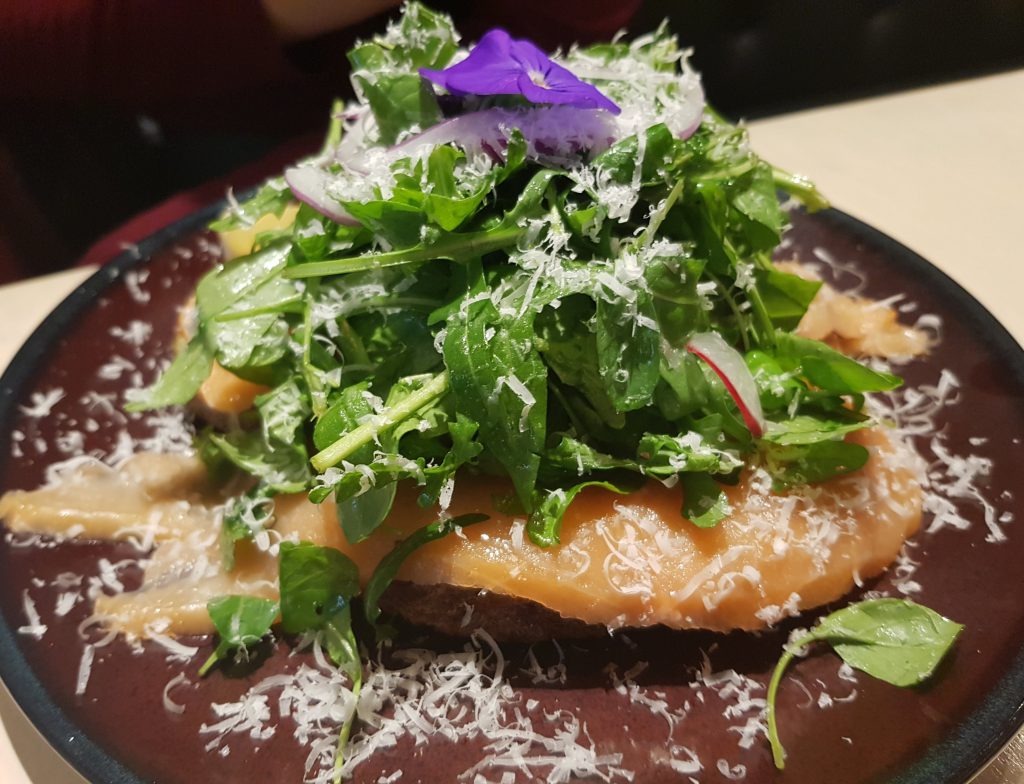 We've yet to try their Bircher Muesli or Acai Bowls (which I'm sure would give Amavie a run for it's money), but we had to try their Wild Berry Porridge, as porridge is something you don't often find in Taipei.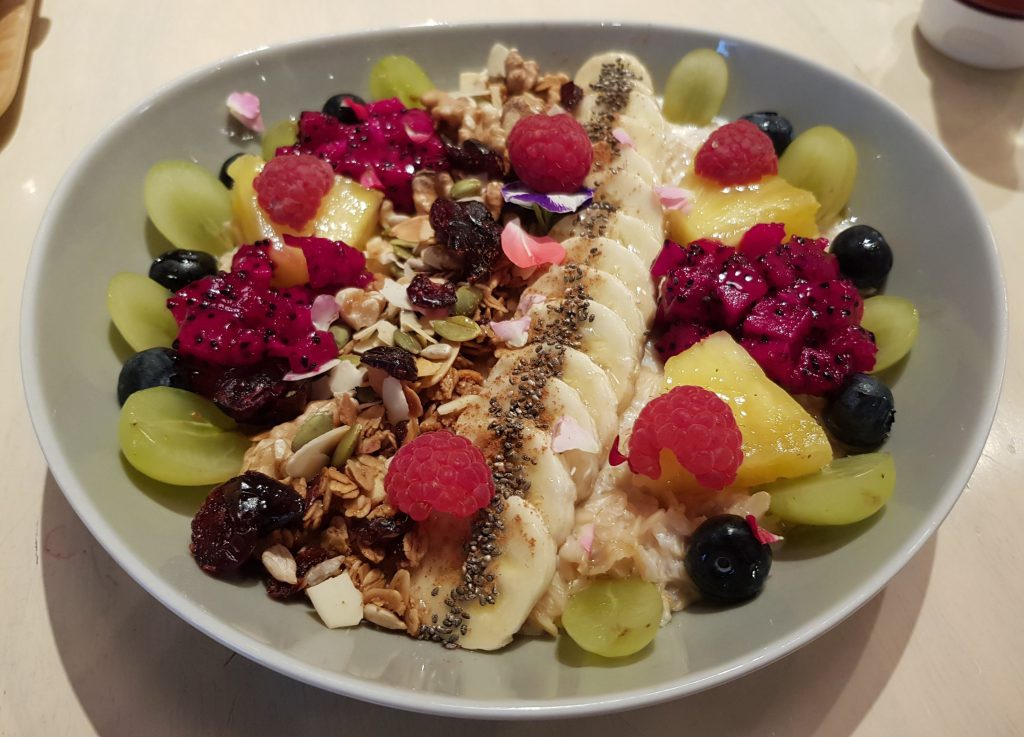 It's another stunning looking and tasting dish. The fruits will change depending on the season, but there's a great variety of these, along with nuts, seeds and raisins. The warm porridge, with a sprinkling of cinnamon, tastes divine and is easily enough to fill you up.
You can probably tell we've been here a few times now. One more dish that I would thoroughly recommend, even if you're not a vegetarian, is their Avocado Breakfast Plate.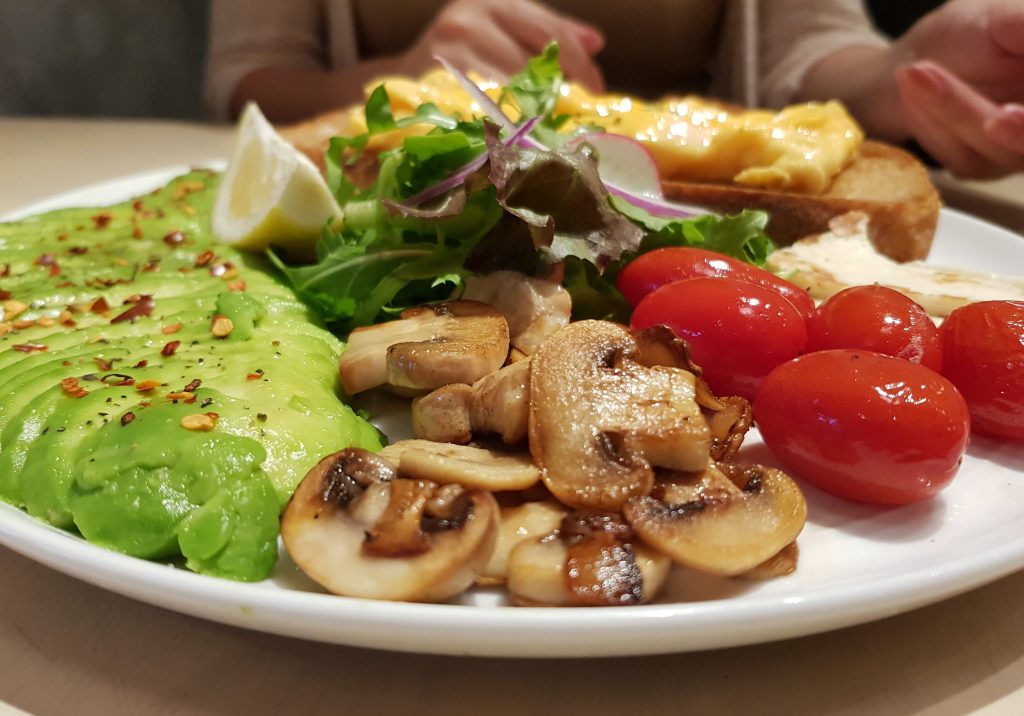 With grilled halloumi, sauteed mushrooms, delicious cherry tomatoes and their trademark scrambled eggs on some grilled sourdough bread. Many of our favourite things all on one plate!
They of course have a great selection of coffees here too. Almost any type of espresso based coffee, and many single origin coffees from Africa and South American. Tea Lattes, Hot Chocolates and Lemonades too.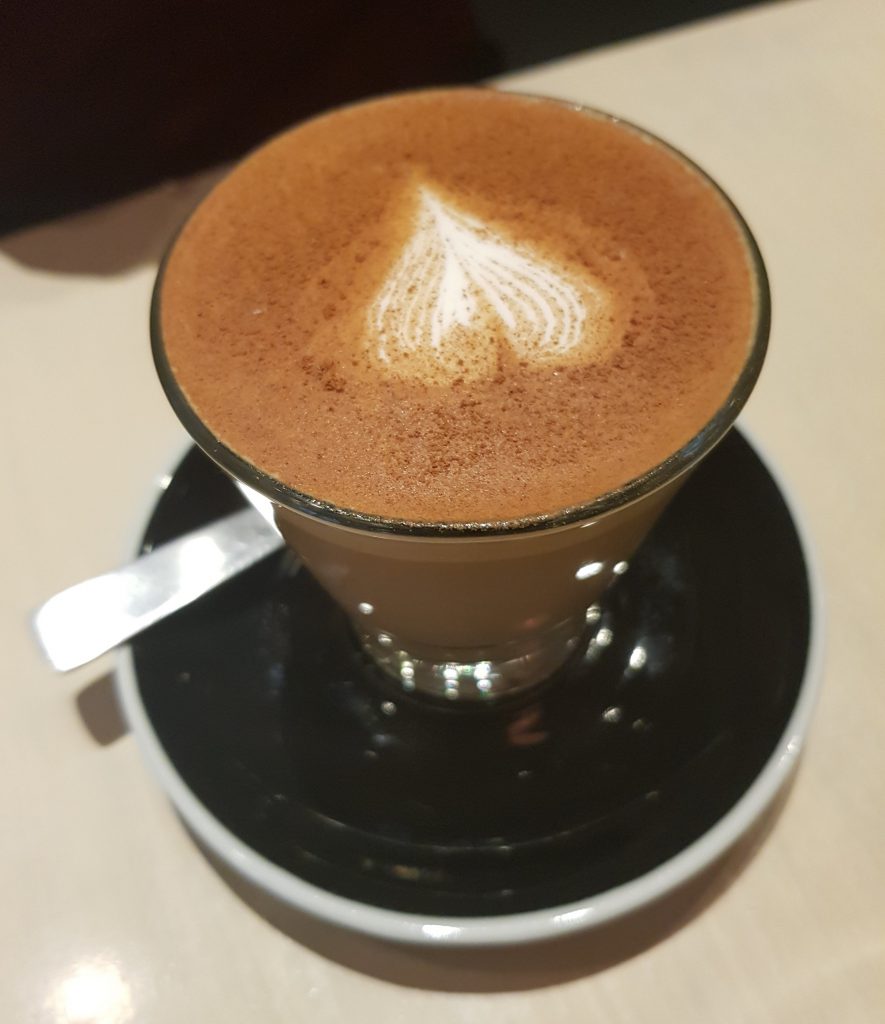 Their tea pots can be shared between two, and come served in a very cute tea set which can also be purchased.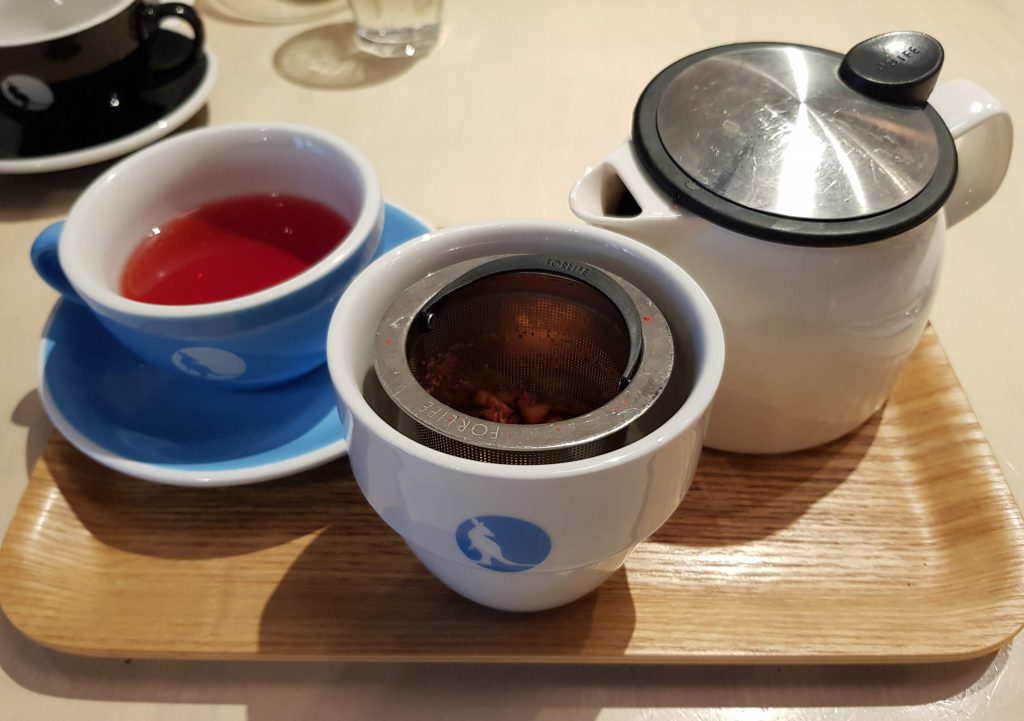 The Antipodean Specialty Coffee delivers on all fronts and is easily worth the short journey to Neihu to experience their incredible plates. Even though it's location isn't the best, brunch hours are still very busy so I would strongly recommend booking a table here.
We have yet to find a better breakfast/brunch spot in Taipei. Without question, a Taipei Travel Geek Top Pick!
Pros
Probably the best western breakfast in Taipei
Great service
Cons
Quite Expensive
Short ride on the brown line required
Price: $$$
Level of English: Very Good (English on menu)
Traveller Tips
Booking a table here is recommended and quite straight-forward. Breakfasts are served until 16:30.
Check out the following post for other great brunch places:
The Hippest Brunches in Taipei
The Antipodean Specialty Coffee Locations
Closest MRT: Gangqian Station (brown line – exit 1)
Closest MRT: Taipei Arena (green line – exit 5)
If you have found the information on this page helpful, please take a minute to share this post by clicking one of the links below. Your support would be greatly appreciated :)