In recent years, Taipei has seen a healthy influx (no pun intended) of restaurants serving some great middle-eastern food. Flux by Fancia, a delightful restaurant near Ximending, serves arguably the very best in Taipei.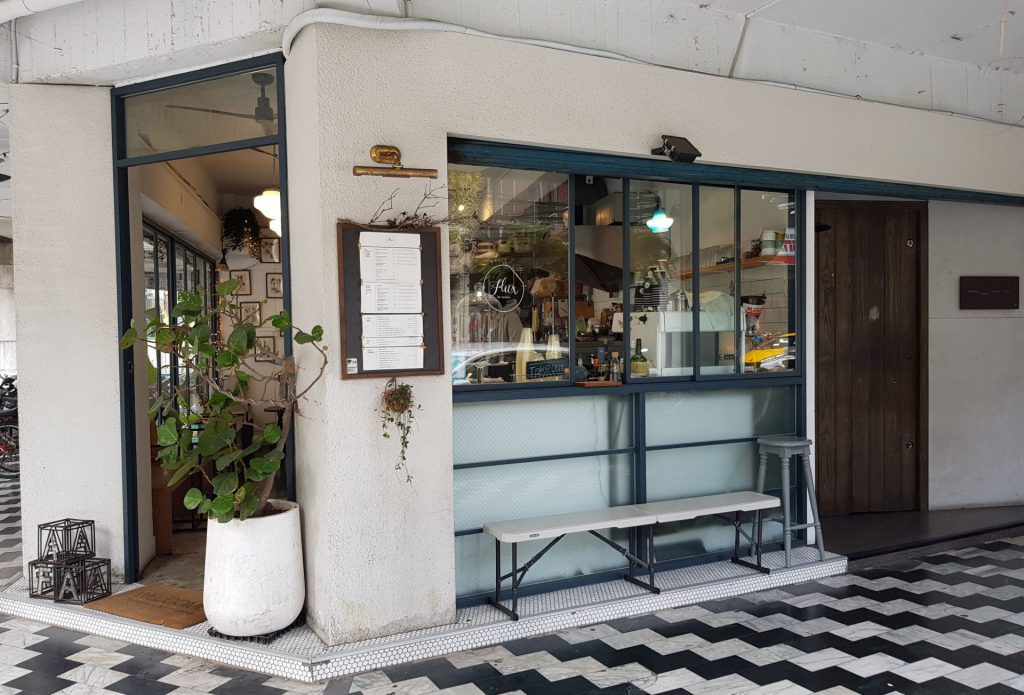 Flux by Fancia is very small however, with no proper tables to sit at, there is a bench with some side-tables, plus some stools at the bar area and a small bench outside.
Food at Flux by Fancia is divided into two categories – Pita Sandwiches and Salad Platters, both offering classic middle-eastern food such as falafel, hummus, roasted eggplant and lamb meatballs.
They also have a specials board that has other dishes such as risotto, pasta, and even chicken tikka masala.
However, we came to try their middle-eastern food, in particular, their hummus and falafel. The Hummus Platter, served with salad and pita was the obviously choice.
A nicely presented and very inviting looking dish came out, with all the salad items crisply fresh. The homemade hummus and falafel were both outstanding, and the warm pita bread was soft and delicious. I've had many falafel dishes in Taipei, but I don't think I've had a better one than this.
We had to try one of their pita sandwich dishes too. Seeing as we'd already tried the falafel, we opted for the Chicken Paprikash pita, pan-fried chicken with paprika, hummus, salad and pickles.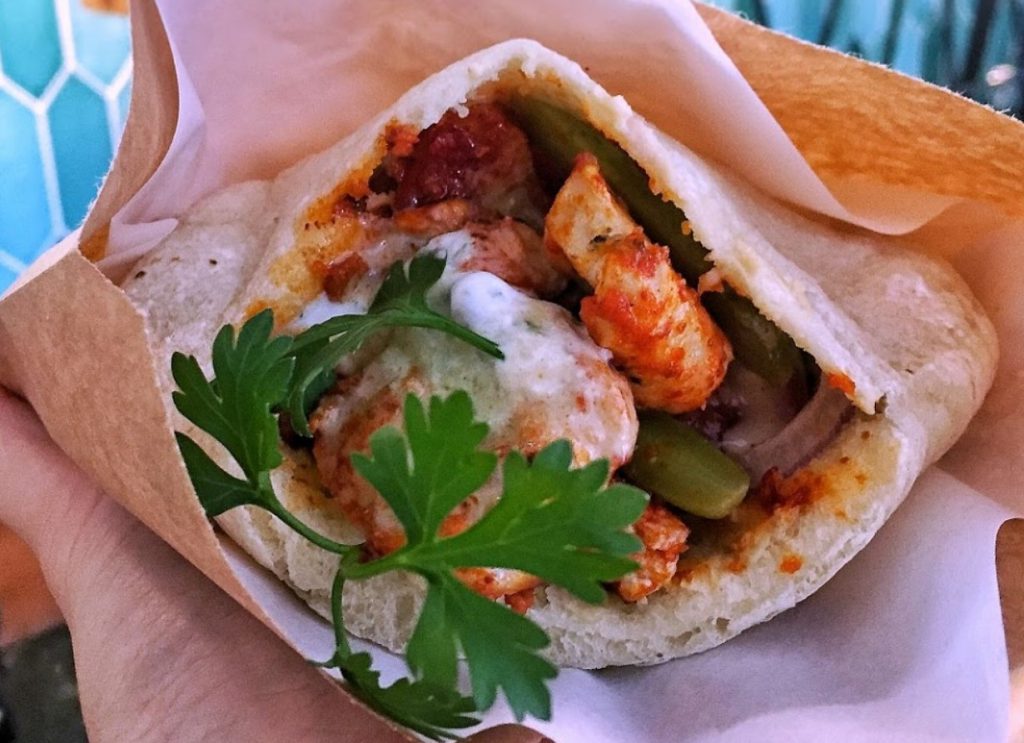 Again, it was very well executed – the paprika heat combined with the sharpness from the pickles. The chicken was still moist and the hummus and tahini brought everything together. Top marks!
Flux by Fancia have a very eclectic mix for drinks too. Espresso based coffees, teas, lassis and even mojitos (which I believe are non-alcoholic). We decided to try their Pink Lemonade, which was lovely, sweet drink with a fizzy-velvety texture.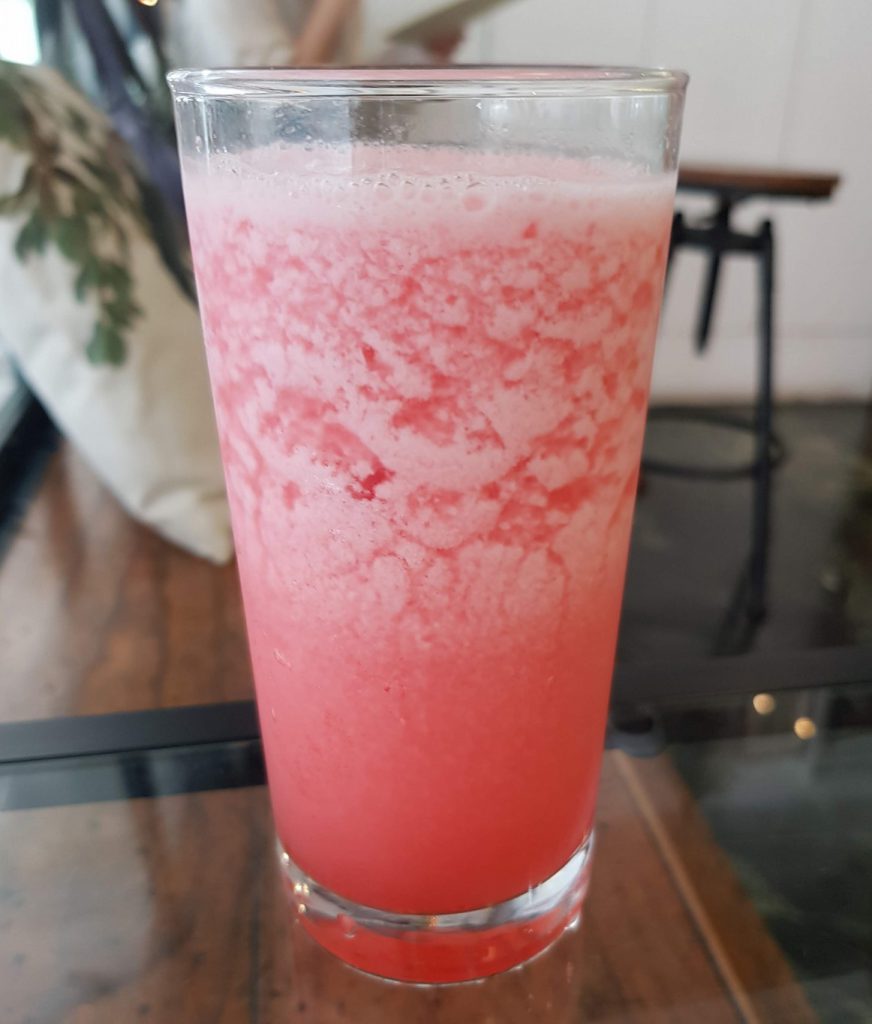 All the dishes we saw served to other customers looked quite amazing too, especially the pasta dish. Flux by Fancia's desserts and cakes also looked quite special. We'll definitely be back to try some other dishes from their menu, as everything we tried was faultless.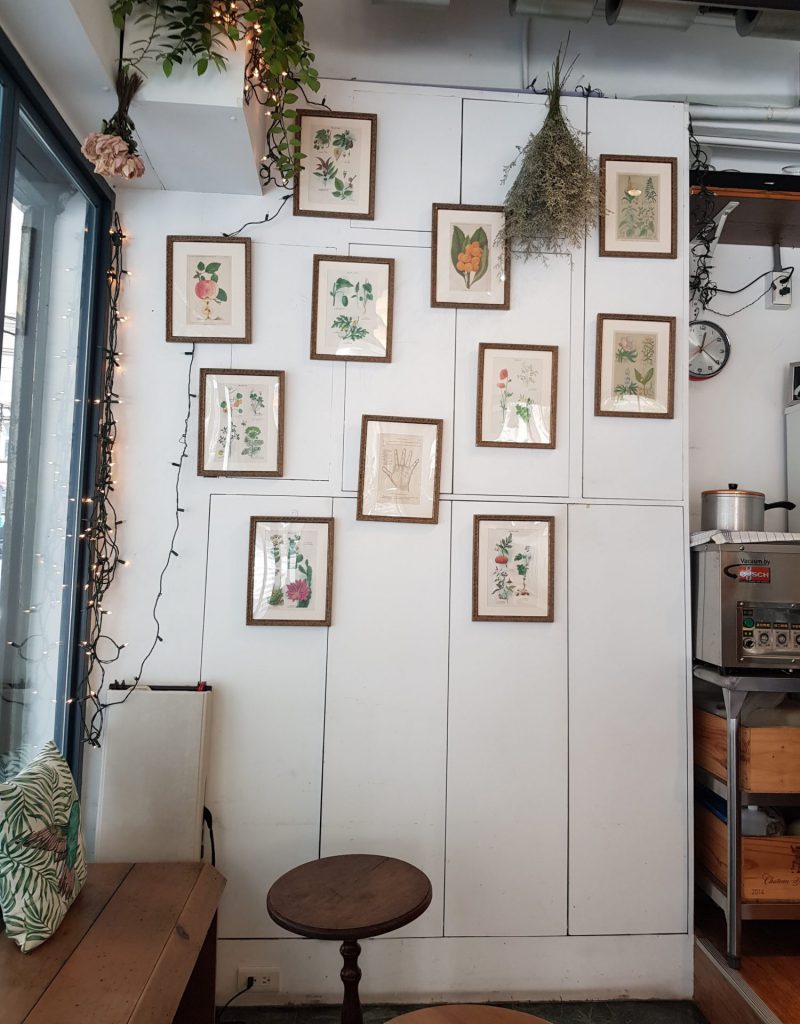 Menu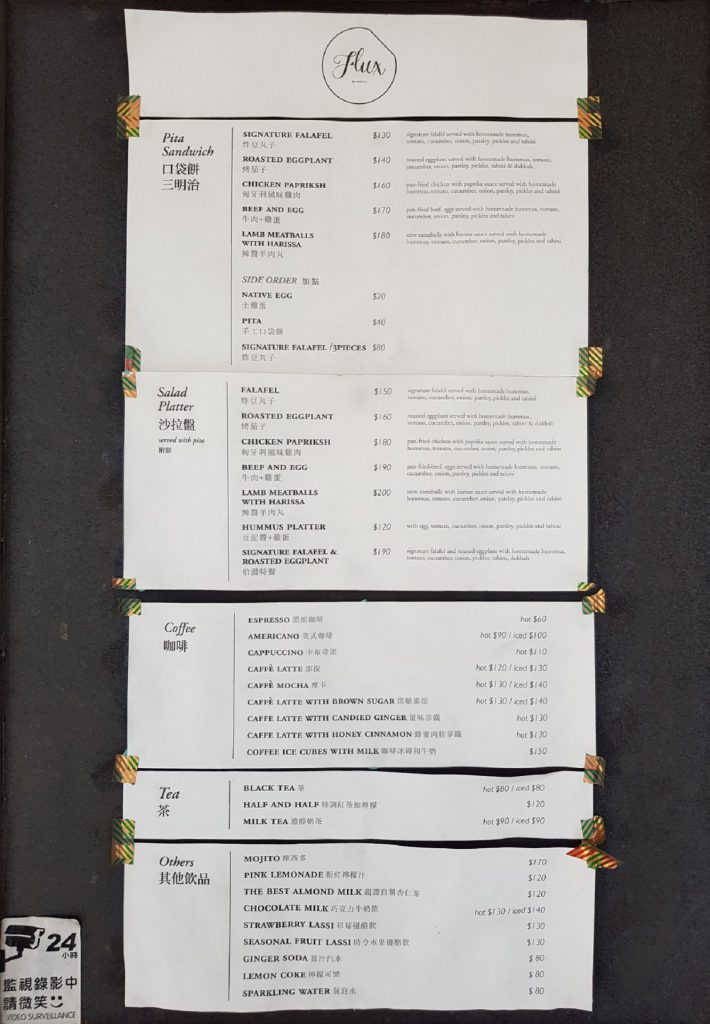 Pros
Great food and drinks
Nice interior
Cons
Limited seating
A little out the way
Price: $$
Level of English: Good (English on menu)
Traveller Tips
Check their specials board for more options
Location
Closest MRT: Ximen (blue/green lines – exit 1)
Located Nearby