Chen Sanding Brown Sugar is currently closed due to public health issues
Located within the Gongguan Night Market, Chen Sanding Brown Sugar is a bubble tea stand, although it is better described as warm milk with tapioca as it doesn't actually contain any tea.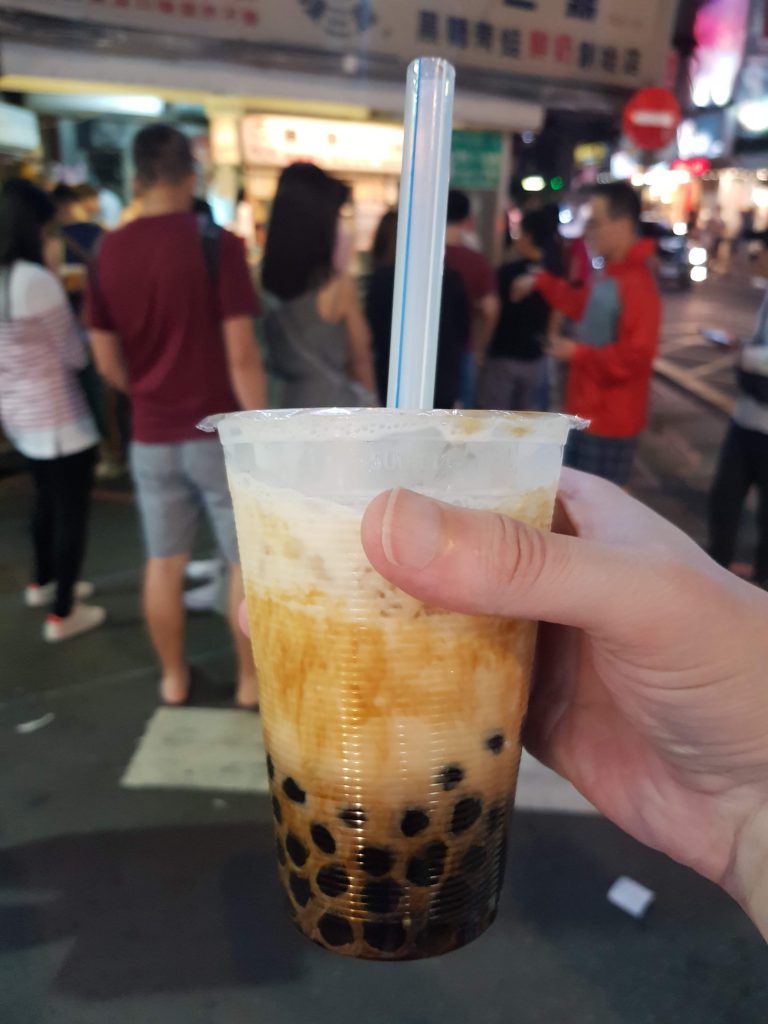 Despite this, it's still very popular with locals and is absolutely delicious!
The tapioca is freshly made and added to warm milk with brown sugar, giving the milk a caramelised taste.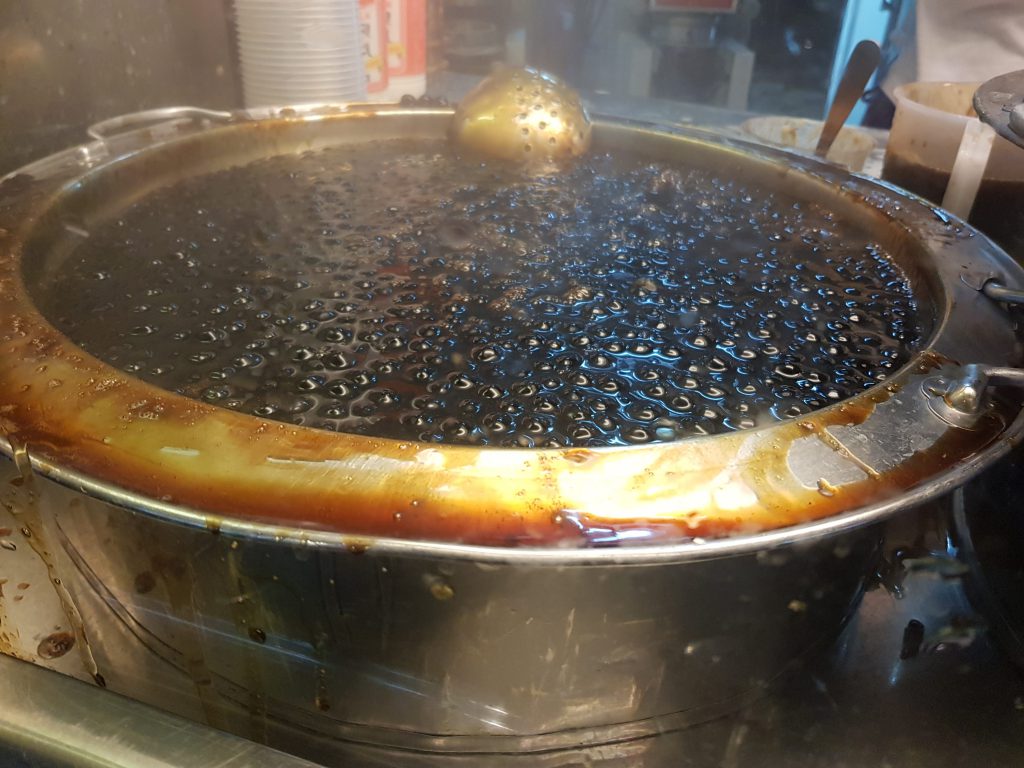 You can choose to add either no ice, less ice or normal ice. I would recommend adding no or less ice as the texture of the tapioca is softer and less chewy like this.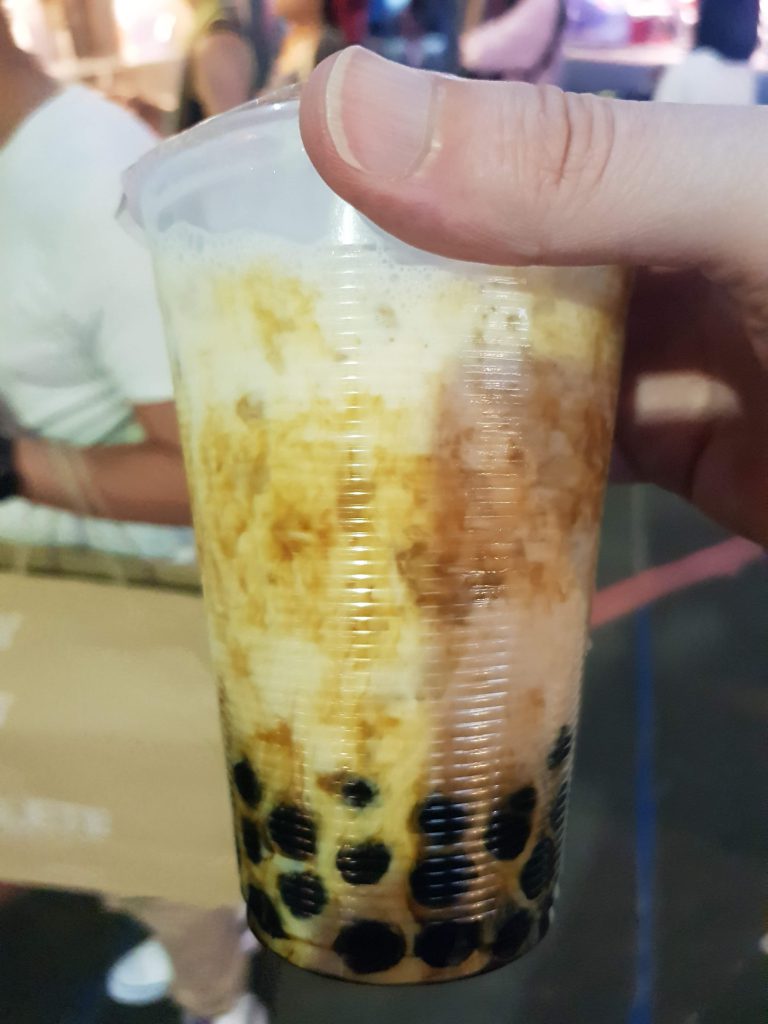 Although it's a very small stand, Chen Sanding Brown Sugar is difficult to miss as there is almost always a long queue of eager customers, but this will go down swiftly. At NT$40 each, it's also very cheap!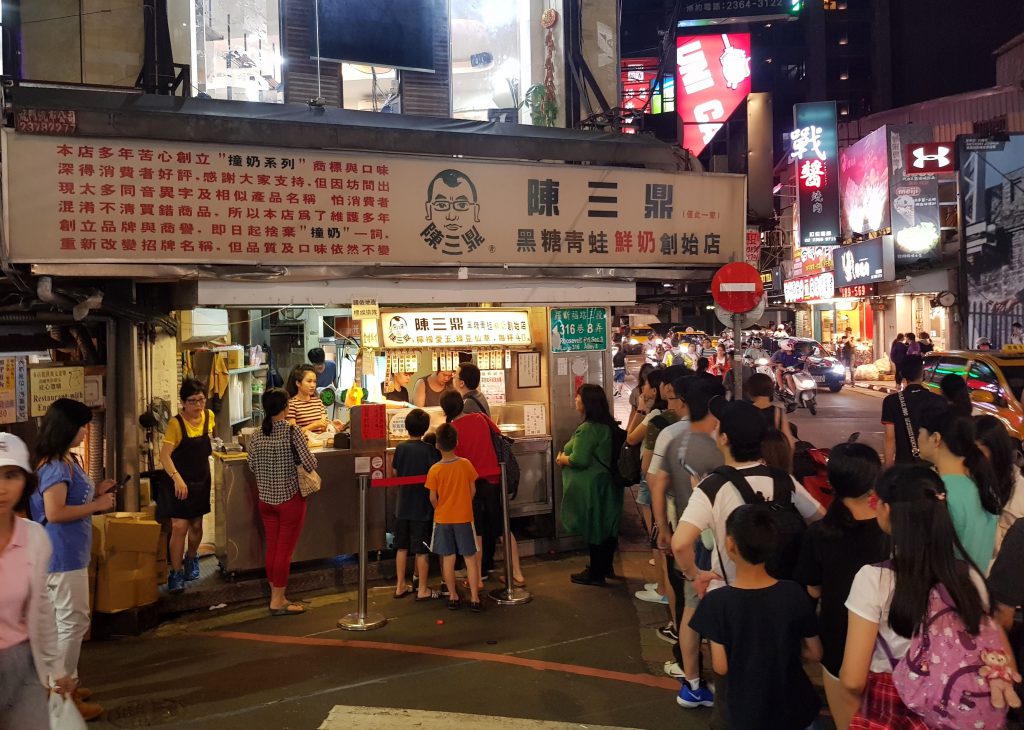 Cons
Not technically bubble tea
Price: $
Level of English: Low (No English on menu)
Traveller Tips
Try with less of no ice
Location
Closest MRT: Gongguan – green line exit 4
Located Nearby
If you have found the information on this page helpful, please take a minute to share this post by clicking one of the links below. Your support would be greatly appreciated :)