Coffee Alley have a number of branches in Taipei and is a great place to go for a snack and drinks.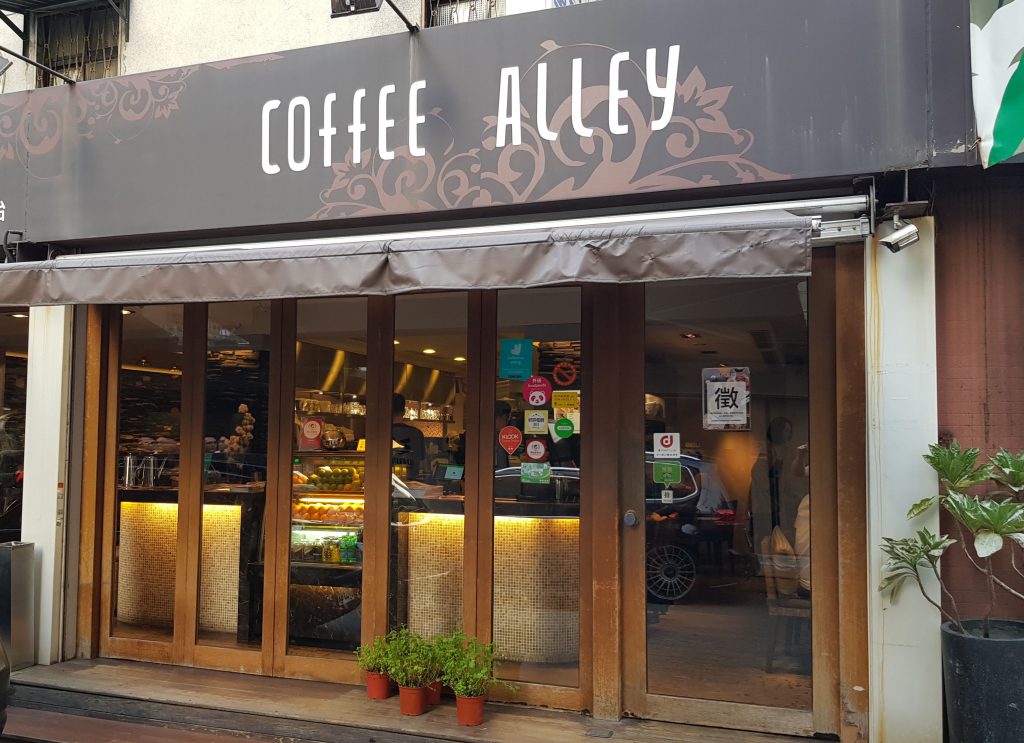 Serving a range of savoury dishes including sandwiches and salads, they also have some of the tastiest waffles we've had in Taipei.
They are exactly how they should be – thick, crispy on the outside and soft on the inside. Served with a very healthy (or unhealthy) portion of ice cream, fruit, sauce and cream – they deliver in giving you a devilish treat.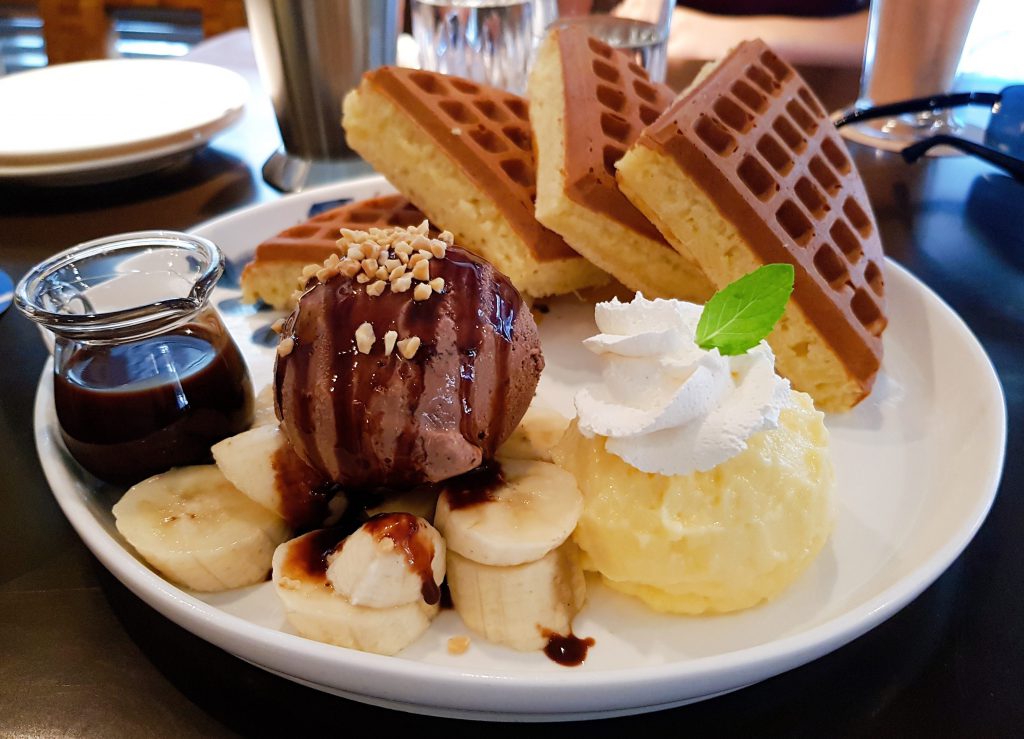 I'm often disappointed by many places who serve waffles in Taipei, as they are often quite lacking in waffle toppings. At Coffee Alley, they definitely don't hold back on them. Easily enough toppings to ensure your waffles are always covered in goodness.
Coffee Alley's drinks are equally as nice, with a range of coffees and teas, their smoothies are out of this world. The mango one we tried was a taste sensation, with pieces of mango and a chilly, thick and refreshing smoothie mix.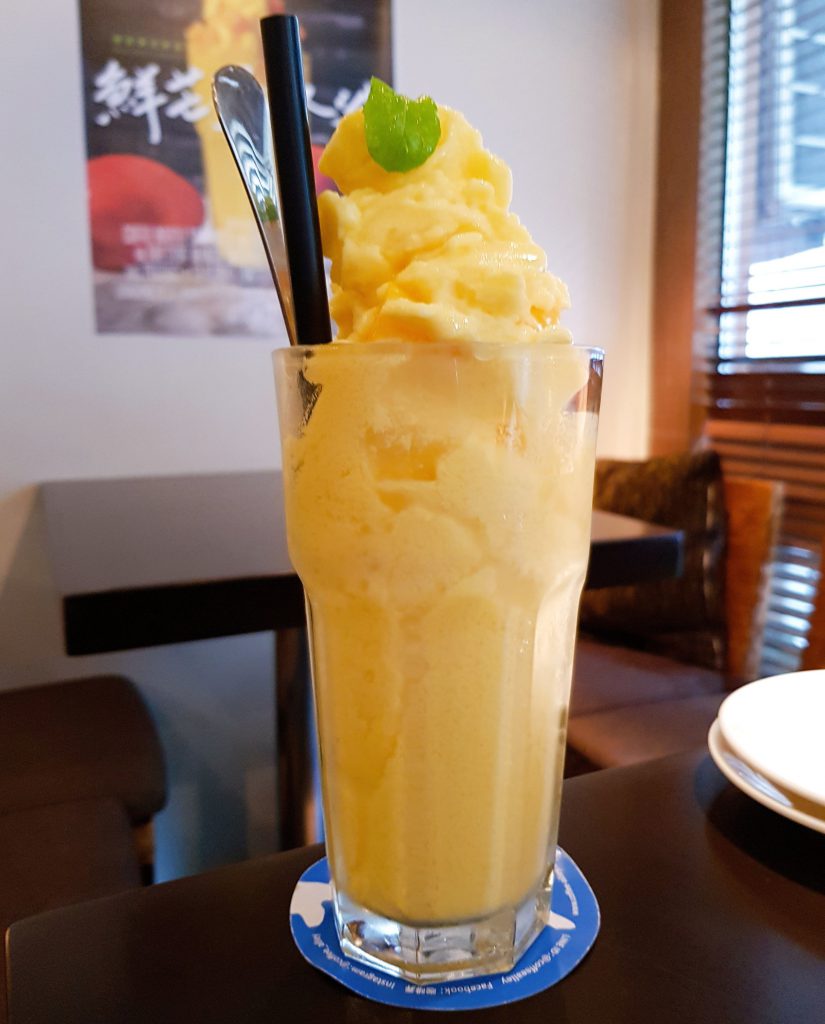 The large jug of iced fruit tea and rose latte served in a rather stylish mug and topped off with rose petals also hits the spot.
The grapefruit juice, freshly pressed and squeezed with a nice chuck of grapefruit is also divine.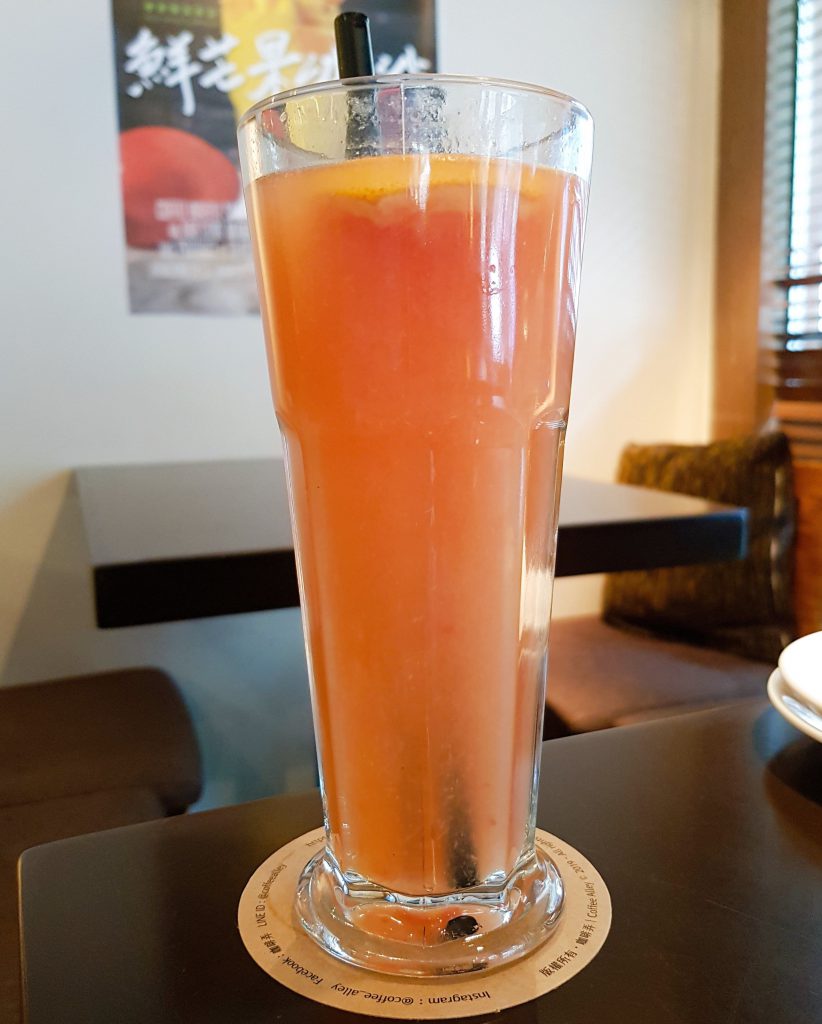 Next time we'll opt for one of their sandwiches, which come layered with meat or eggs and plenty of lettuce, tomatoes and cheese. Judging by what we saw the other diners eat, everything looked very tempting indeed.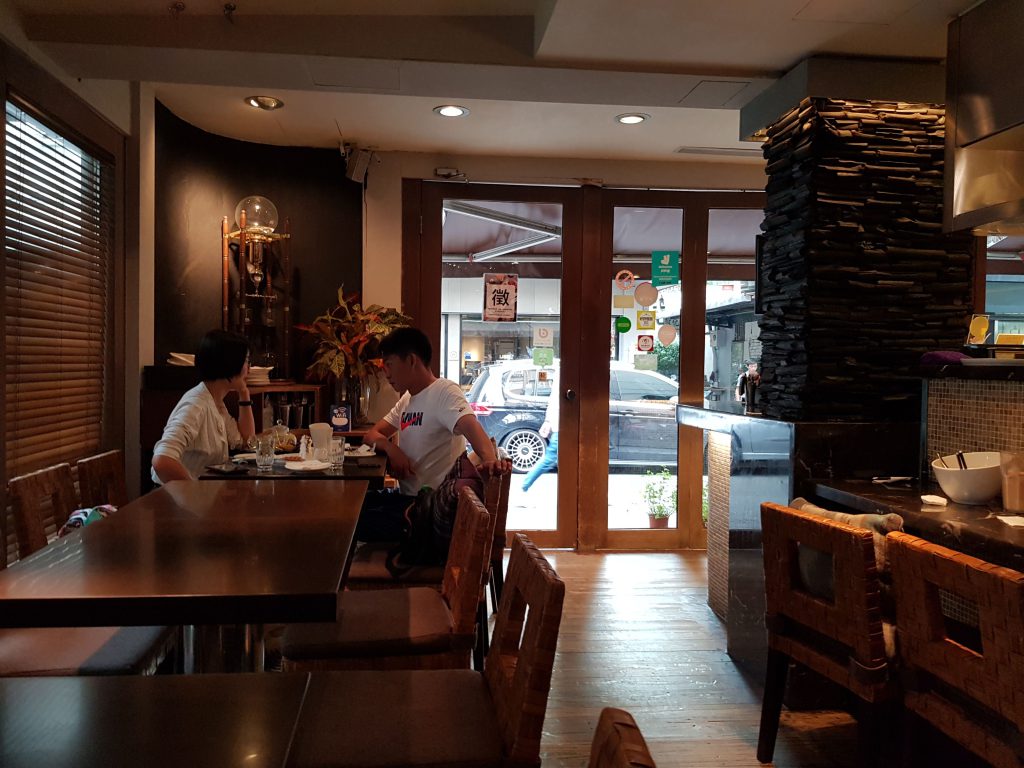 If waffles and smoothies are your thing, then look no further than Coffee Alley. They deliver on both counts.
Pros
Very nice waffles
Nice space to relax
Price: $$
Level of English: Good (English on menu)
Traveller Tips
Waffles, waffles, waffles….
Coffee Alley Locations
Zhongzheng Branch (Taipei Main – exit 1)
Daan Branch (Zhonxiao Dunhua MRT – exit 2)
Shilin Branch (Shilin or Jiantan MRTs)
Daan Branch 2 (Zhonxiao Dunhua MRT – exit 9)
If you have found the information on this page helpful, please take a minute to share this post by clicking one of the links below. Your support would be greatly appreciated :)