Located just over the road from the Expo Park, the Fine Arts Museum is the best place to visit if contemporary/modern art is your thing. Opened in 1983, it became the first modern art museum in Taiwan – and is arguably still the best.
Showcasing contemporary Chinese and international art, the building itself is a striking piece of geometric art.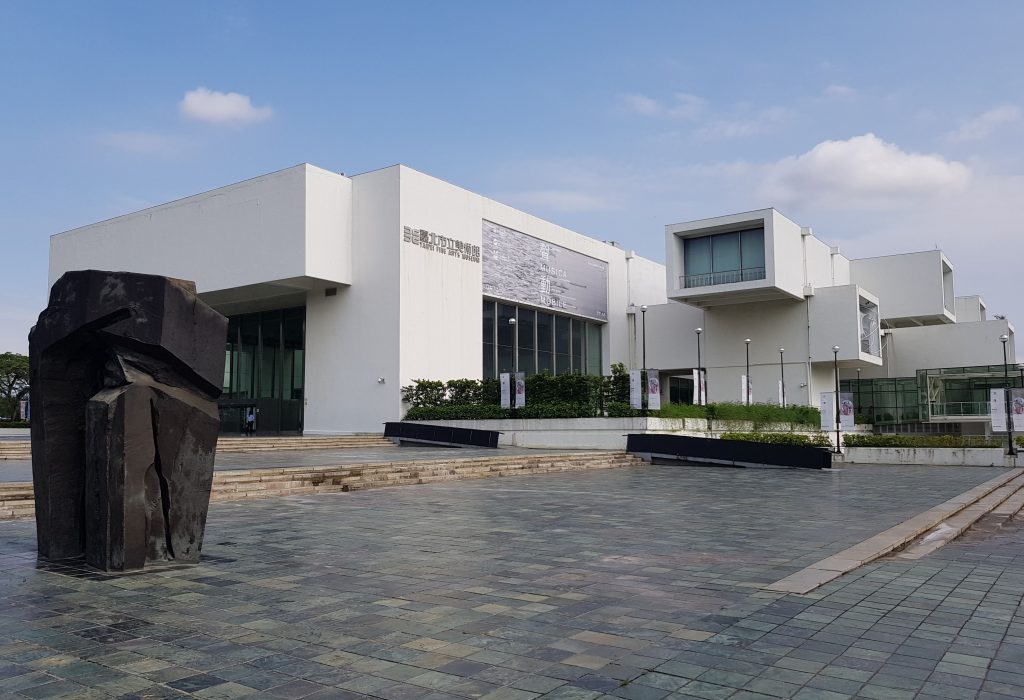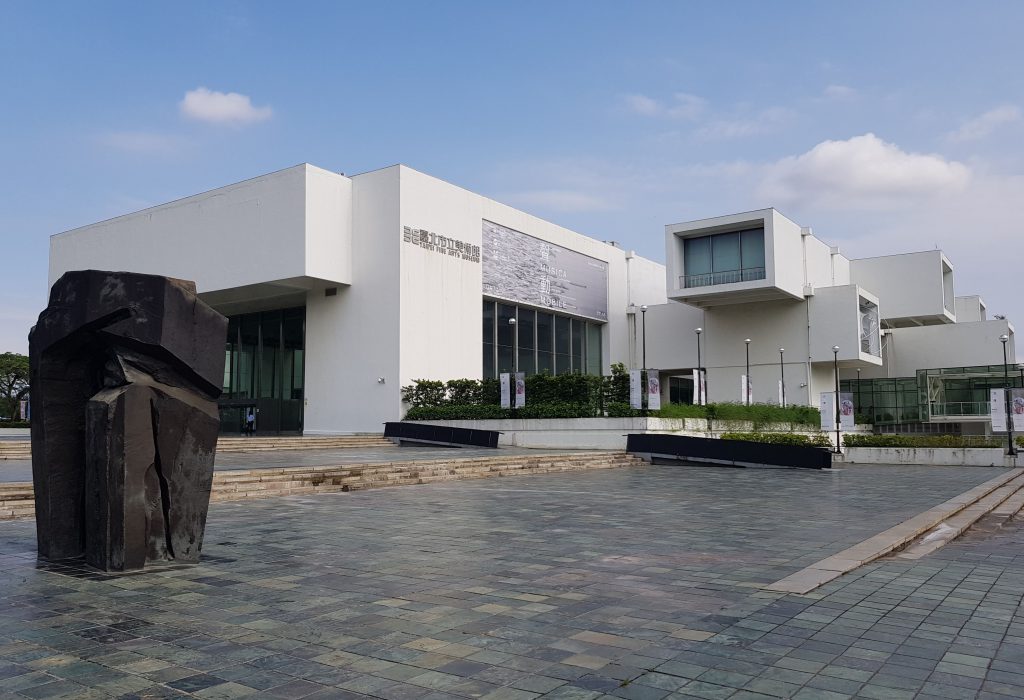 There are four levels, with the 2nd floor dedicated to Chinese art and sculptures, and the basement and 3rd floor rotating a number of exhibitions each year.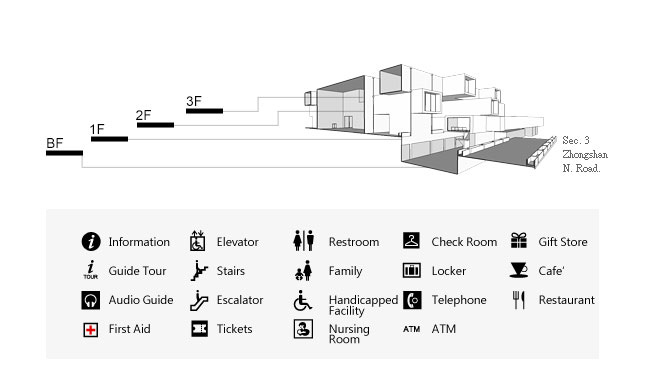 The collections span many art-forms and styles, from traditional paintings, sketches and sculptures, to photography, installations and multimedia works.
The second floor is where you'll find the majority of the Taiwanese exhibitions. Works span the Japanese rule period to the present day, and include contemporary art and those in more traditional styling.
The 3rd floor also had many interesting and unique art works and sculptures, featuring both local and international artists.
Including some slightly more surreal concoctions.
During my visit, there was a great audiovisual installation in the basement that involved the use of not only sound, but light and movement.
Many people come here just to work, as there's a library in the basement and a few areas to sit.
The Fine Arts Museum is a must visit attraction for any art lovers, especially as it's ridiculously cheap to gain entry to the museum – at only NT$20.
Pros
Very cheap
Lots of interesting exhibits
Price
NT$20
Free for anyone under 18 years or older than 65 years
Free admission from 17:00 – 20:30 on Saturday Night
Opening Times
09:30 – 17:30 (extended to 20:30 on Saturday)
Closed on Mondays
Traveller Tips
There are free English guided tours Mon – Wed starting at 14:00
There's also a free Android / iPhone app you can download to enrich your visit.
See here for a list of their current exhibitions
Fine Arts Museum Location
Closest MRT: Yuanshan Station (red line – exit 2)
Located Nearby
If you have found the information on this page helpful, please take a minute to share this post by clicking one of the links below. Your support would be greatly appreciated :)