Situated on the corner of Shilin Night Market near Jiantan MRT, Prince Cheese Potatoes is a stand selling jacket potatoes. One of the oldest stands in the night market, it's been around since 2004 and has gained a reputation for producing tasty spuds, having featured on a number of television programs.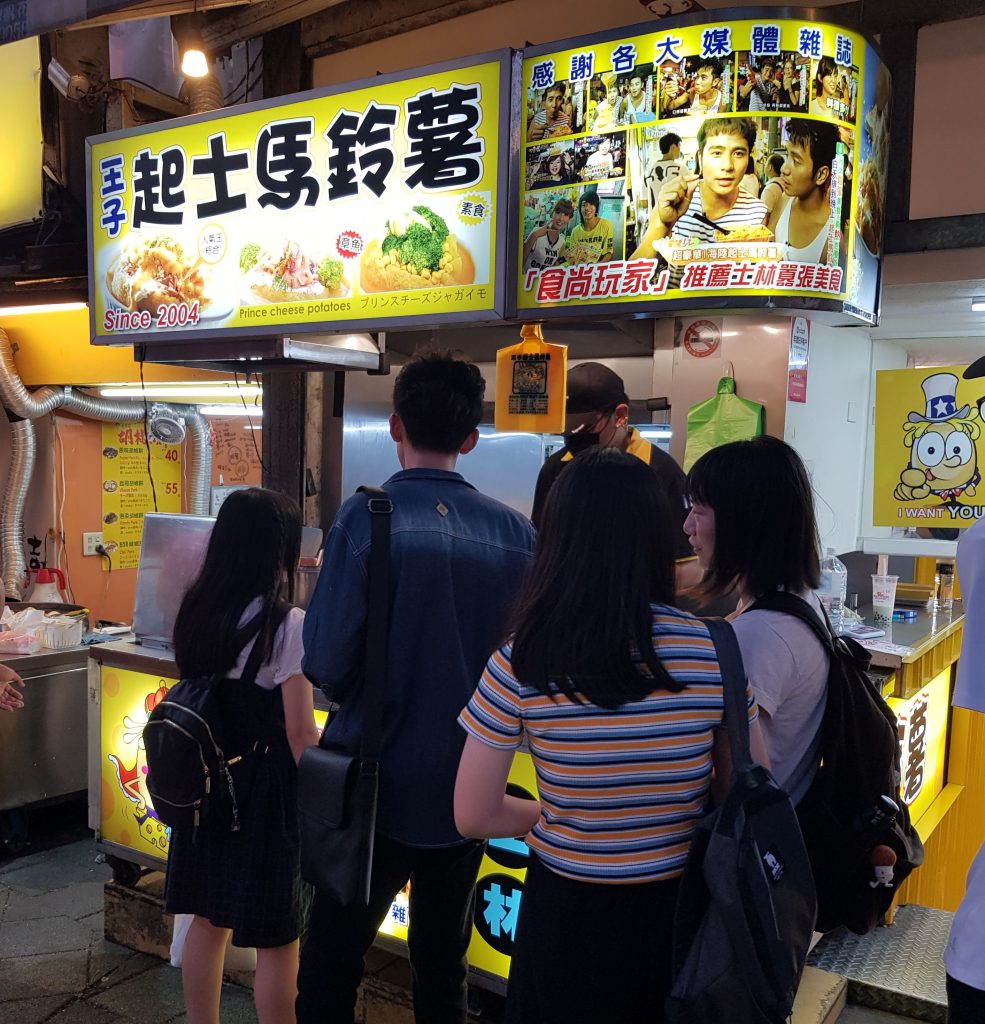 They're not quite like the oven baked jacket potatoes you'd find in the UK, as these ones are coated in cheese, deep fried and topped off with a choice of toppings. The icing on the cake is a very generous helping of thick melted cheese, drowning the potato out of view.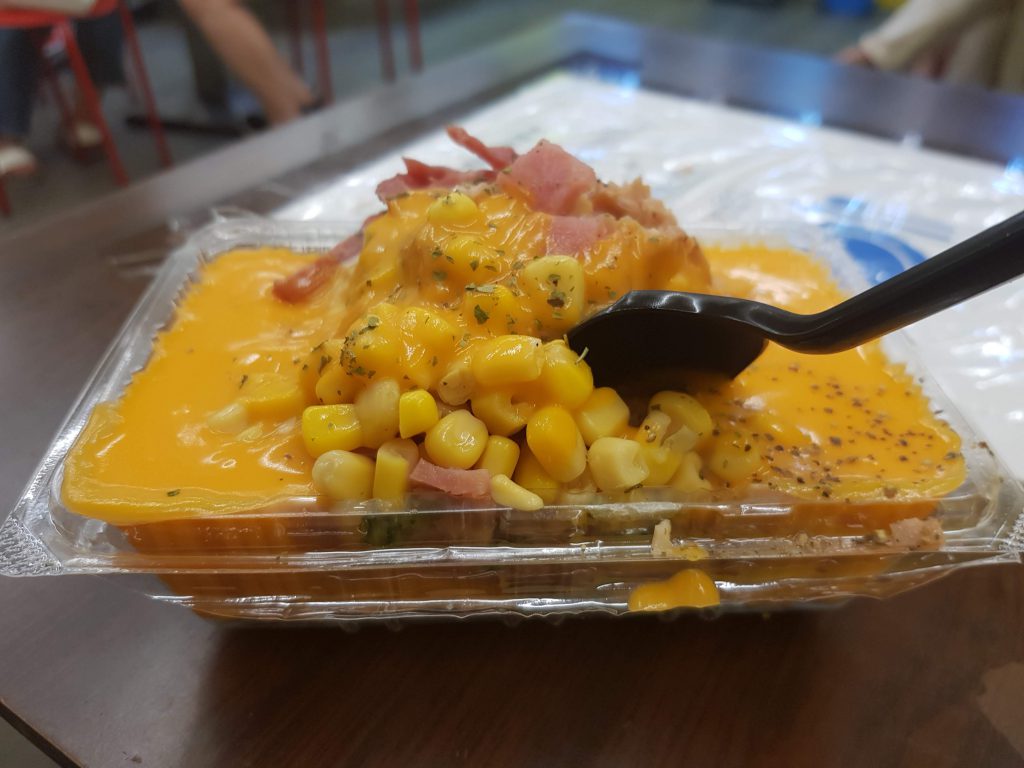 When you join the queue, which is often quite long, you'll be given a pictured menu (see Menu section) to choose you desired toppings.
There are a few meat/fish options, with ham, German sausage, chicken, tuna or octopus. For vegetarians, there are plenty of choices too, with corn, egg or even pineapple.
We however chose the 'Club' potato, consisting of ham, corn, egg, tuna, broccoli and pineapple. Then drowned in cheese. At only NT$80 it's very good value.
You'll be asked if you want to takeaway or eat in the small room located behind the stand. If there's space, it's much better to eat sitting down due to the potential mess involved.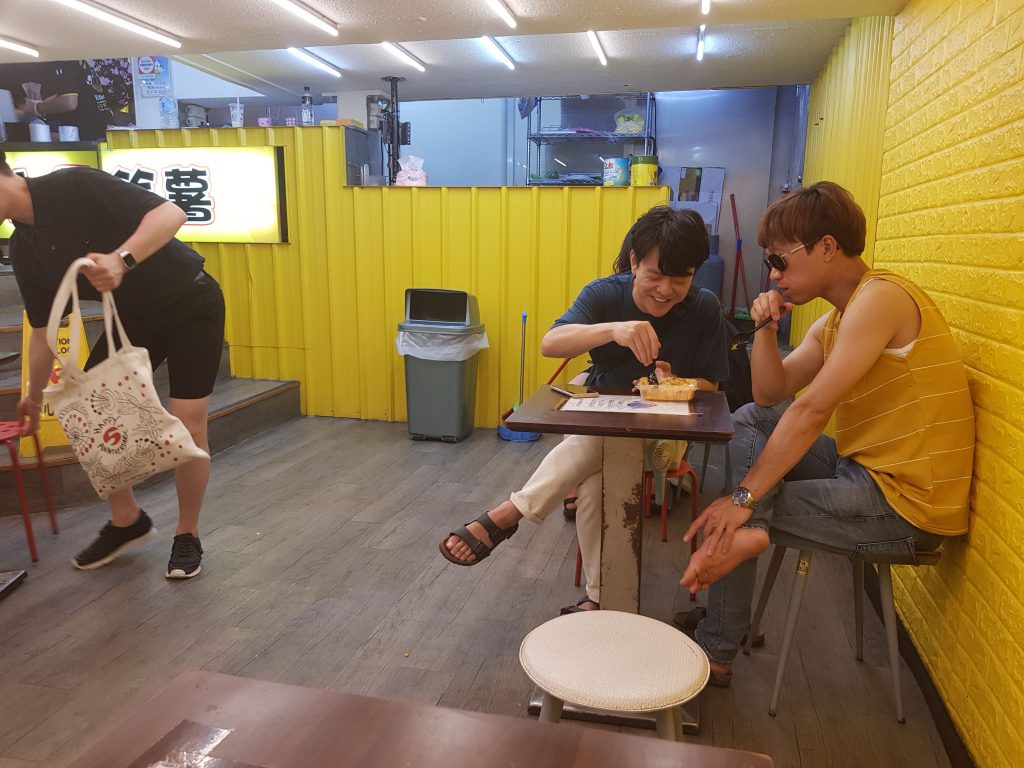 You're only given a plastic spoon, which I thought wouldn't be strong enough to get through the potato skin, but the potatoes are very soft and easy to eat. A very indulgent meal for sure.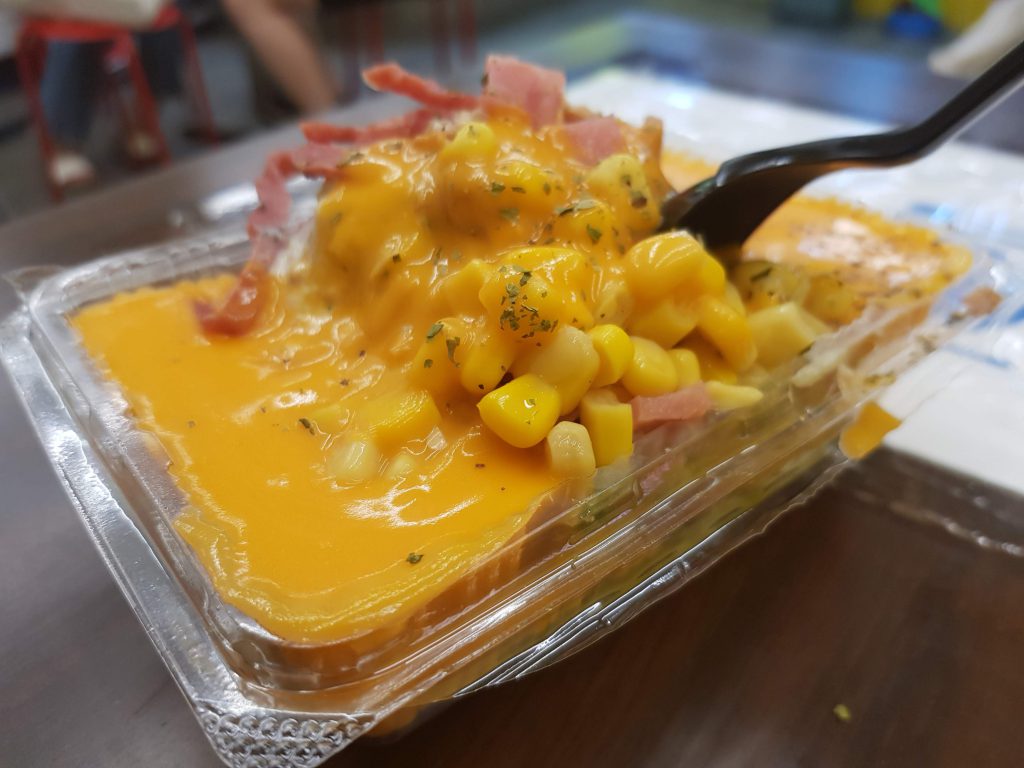 There is another Prince Cheese Potato stand located in the Ximending District. While it doesn't reach the same heights as this one, it is still worth a visit if spuds are your thing!
Menu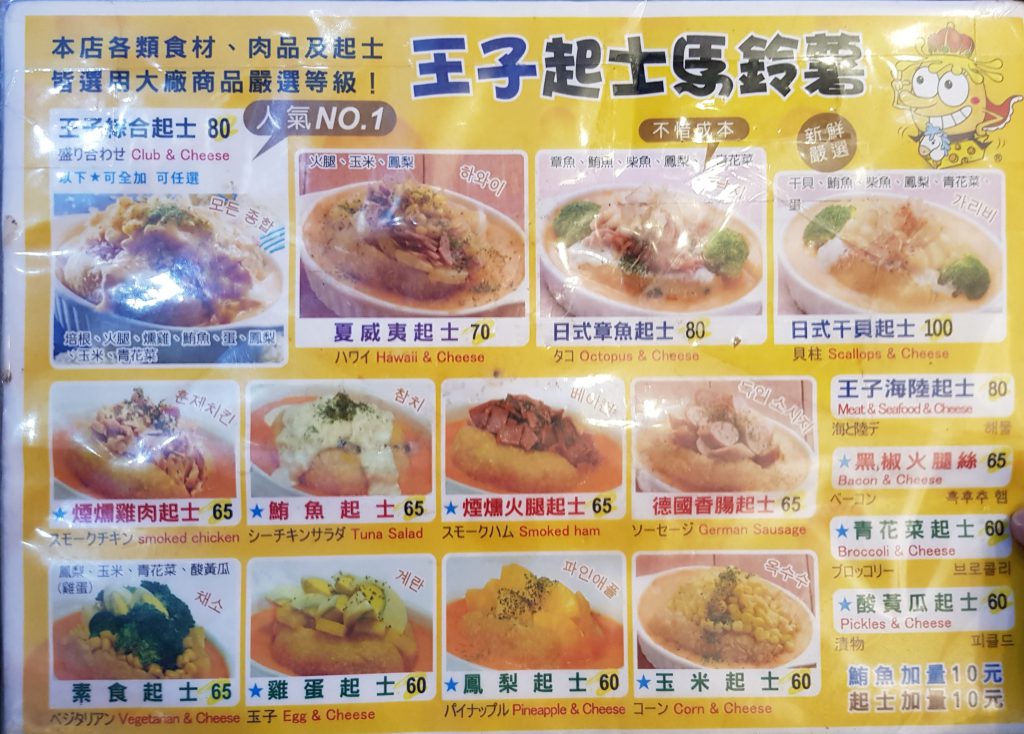 Price: $
Level of English: Low (English on menu)
Traveller Tips
Come early to avoid excessive queues.
Locations
Shilin Night Market
Closest MRT: Jiantan Station – red line (exit 1)
Ximending
Closest MRT: Ximen – green/blue lines (exit 6)
Located Nearby