Actually consisting of two separate bars in close proximity, Fourplay is a great cocktail bar that also serves a good standard of food.
The mixologists here are very skilled, and serve cocktails made to your liking, or have a number of showcase cocktails with added flair.
You'll find many cocktails served in shells, old mugs and other such contraptions, and they'll add some dry-ice for added effect.
But it's certainly not style over substance here. The taste easily matches the presentation.
Food-wise, they serve some nice pasta dishes but definitely try the chips with cheese dip if you're feeling peckish.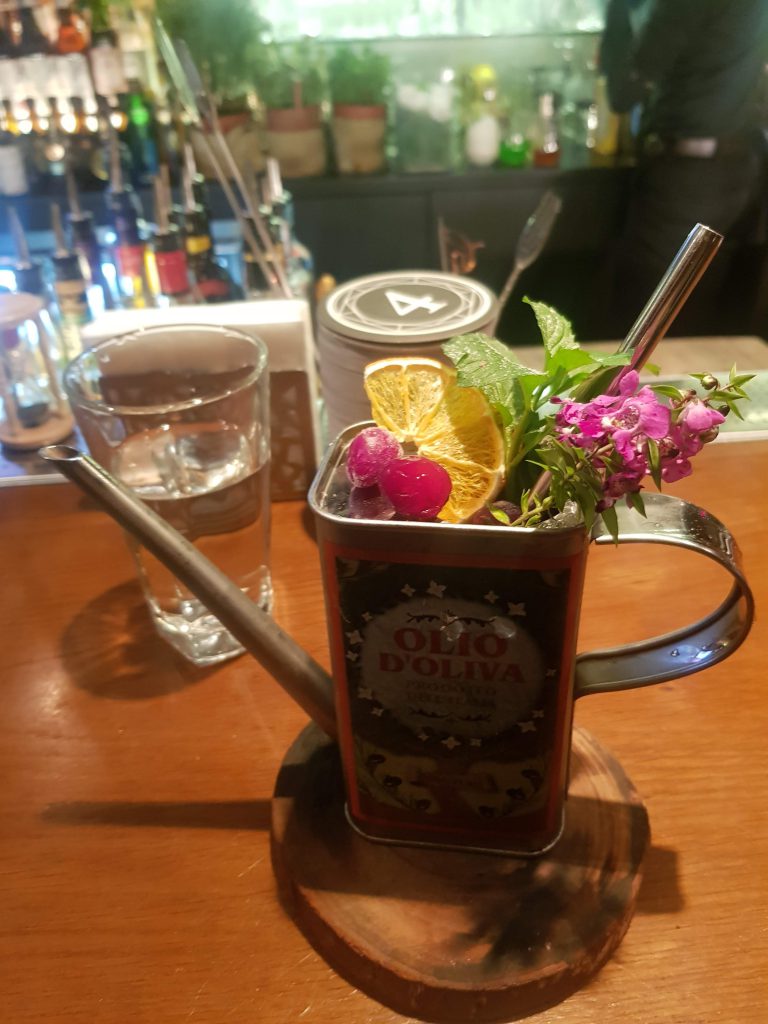 Pros
Highly skilled cocktail makers
Amazing chips
Price: $$$
Level of English: Good (English on menu)
Traveller Tips
We found the bar to the East had the slightly better cocktails
They have a counter on the wall for every shot of absinthe consumed, so why not add to it?
Location
Closest MRT: Da-an Station (red line)
Located Nearby