Gonna is a popular Mediterranean-style restaurant that focuses on healthy and vibrant dishes.
Originally opened in the Daan distrinct of Taipei, this has proved so popular that it's since expanded and now has three city branches.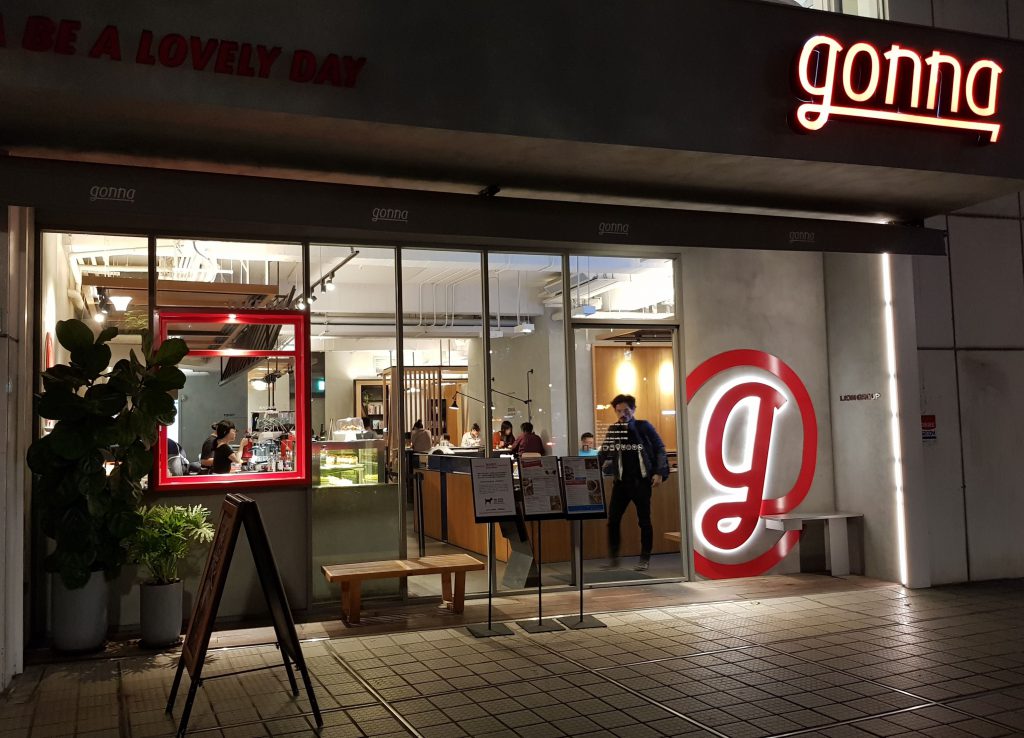 When you walk inside, you're presented with a playful yet modern setting, with amusing one-liners adorning the walls. "One Day I Am Gonna Make Onion Cry".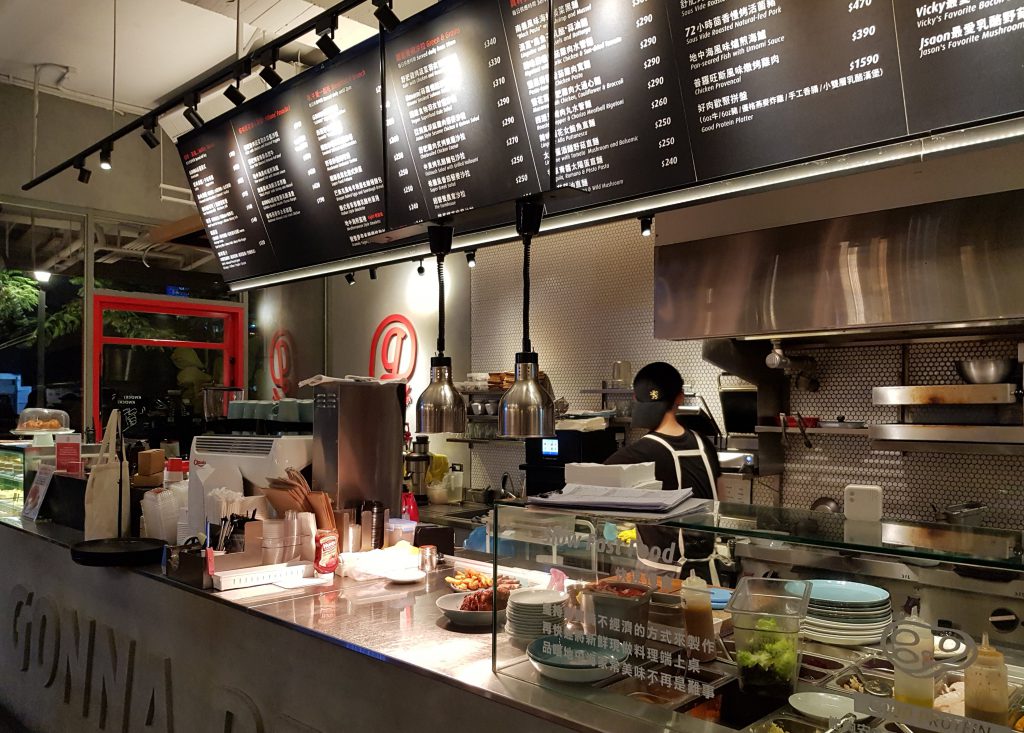 You'll be given the menu and a corresponding sheet to fill out your choices, of which they said you need to take to the counter to order and pay upfront, although they actually collected our order from the table. Some of the items on the menu were sold out unfortunately, although nothing we particularly desired.
The food menu at Gonna is divided into 7 sections:
Greens & Grains
Good Protein
Panini & Burger
Hearty Pasta
Snacks
Desserts
The menu headings are in English. However, their descriptions are not, so working out the ingredients is a bit of a guessing game if you don't read Chinese. Some pictures are at hand to help however.
The salad bowls looked too tempting not to try, so we opted for the Fattoush Salad with Grilled Halloumi as I've not seen many restaurants in Taipei serving Halloumi.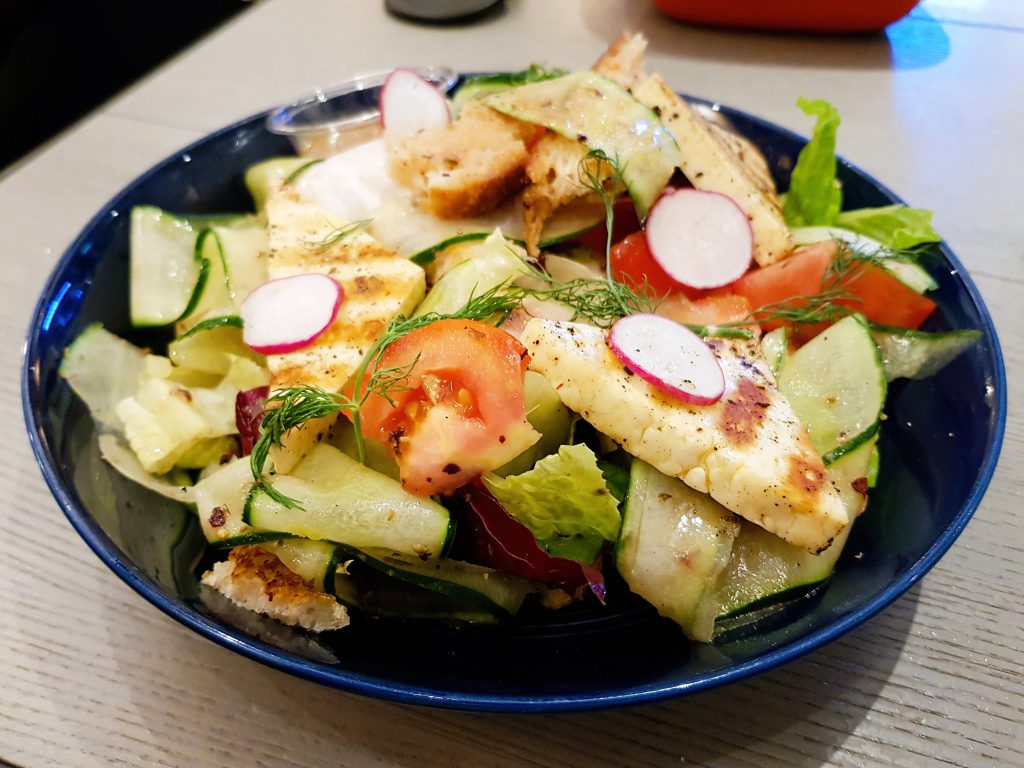 Containing sliced cucumber, tomato, radish, fennel and lettuce, it was exactly what the doctor ordered.
We've since been back to try another of their salads – the Char-boiled Chicken Caesar Salad, with iceberg lettuce, croutons, sun-dried tomatoes and quinoa. Another very fine salad.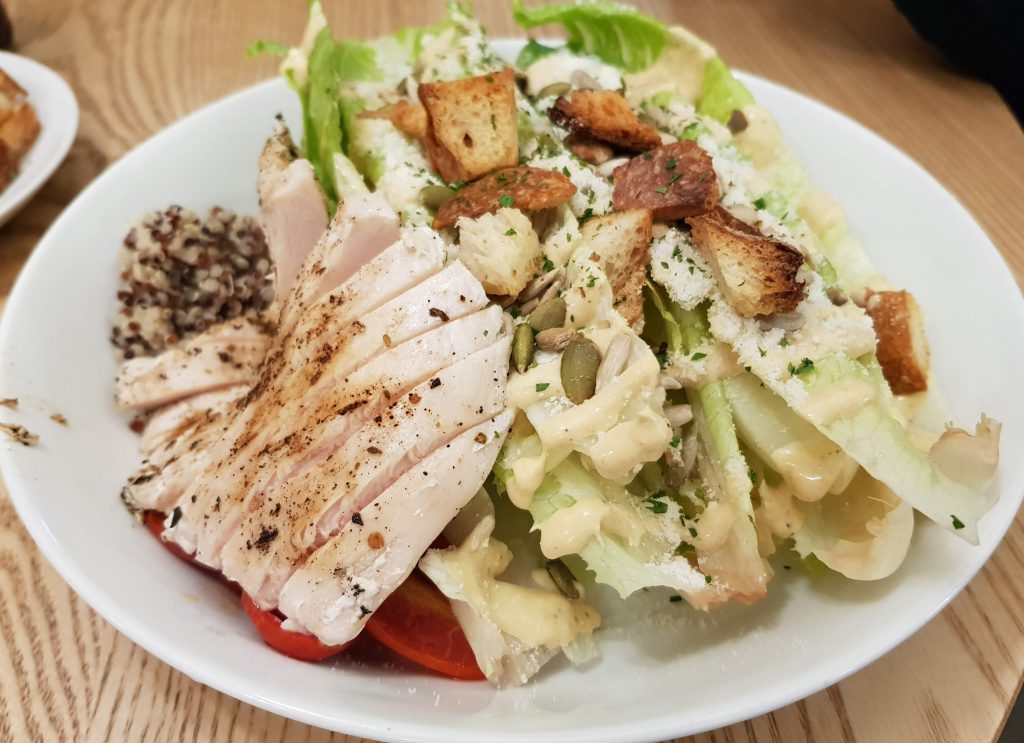 There are plenty of interesting sounding pasta dishes at Gonna. The Macaroni with Chicken, Cauliflower and Broccoli sounded extremely tempting, but as we had already ordered chicken we opted for the Linguine Alla Puttanesca, which is actually tuna with olives, chilli and watercress in a tomato sauce.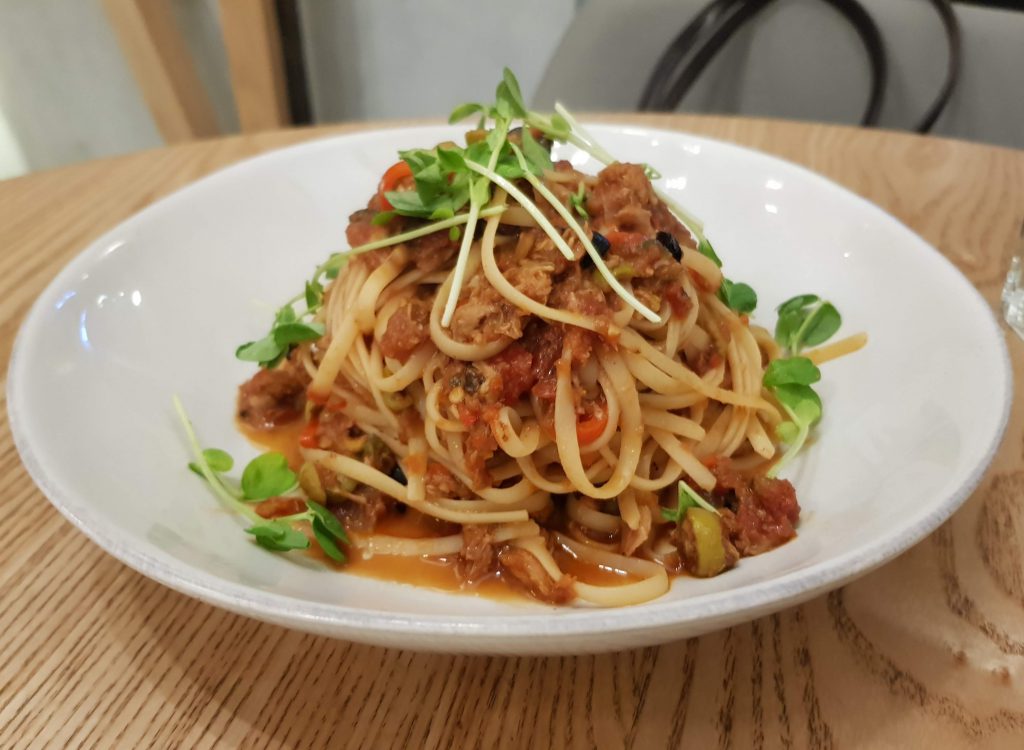 Tuna pasta is something I've rarely seen in Taipei, so it was a nice change and tasted great.
They have some nice snack food a Gonna. The Sweet Potato Fries with Cranberry and Apple Sauce. Crispy on the outside, soft in the centre.
We had to try their soup too, which changes every so often. Today it was the Cream of Pumpkin Soup, thick and creamy and not too sweet like at other places we've tried it. It doesn't come with bread, so we ordered the Rosemary Garlic Bread, perfect for wiping the bowl clean.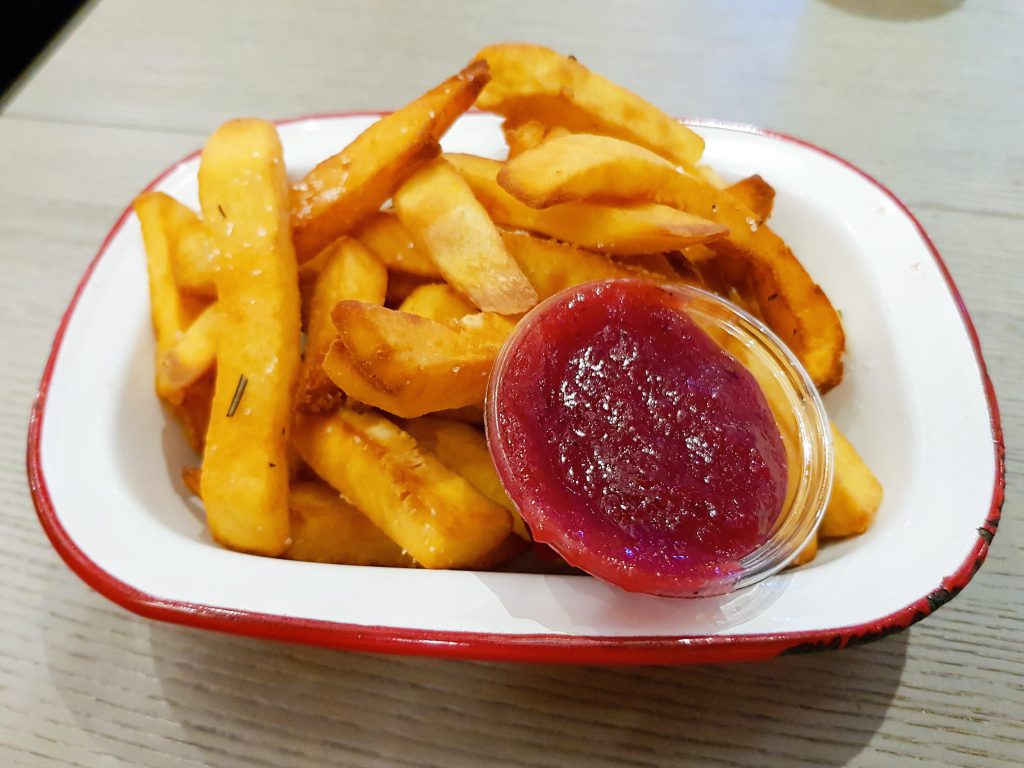 To wash things down, we ordered the Guava & Cucumber and Beetroot & Berry juices. Combinations we've not tried before but former was cool and refreshing and the latter was very beetrooty! 100% natural pressed juice.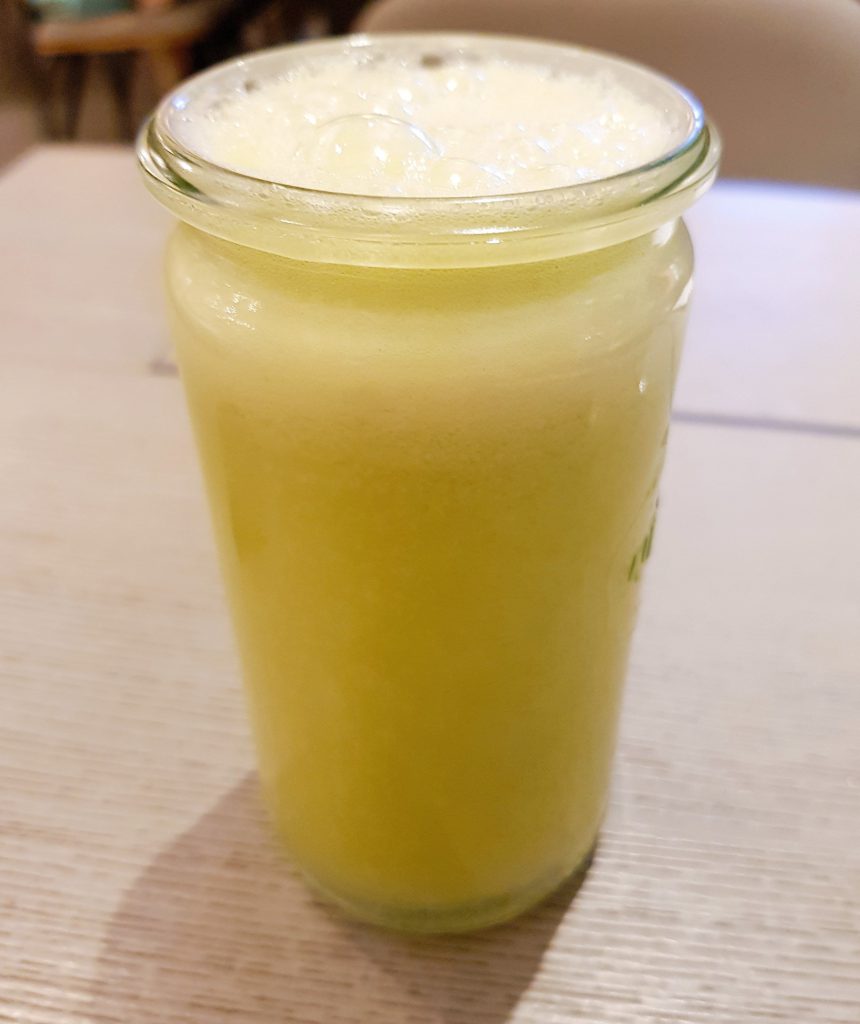 Gonna also has a range or beers and wines, including Buckskin on draft and large cans of Taihu, including bright ales, IPAs and Weisse, which I really like so had to try.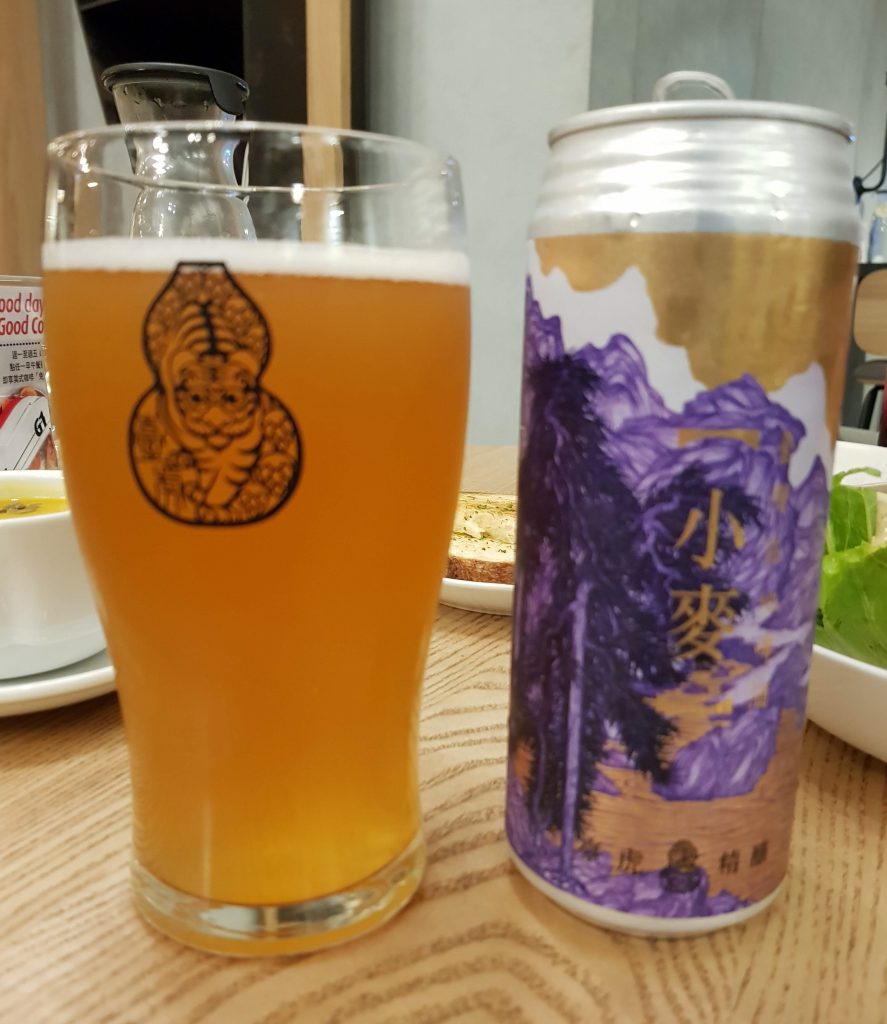 The service at Gonna is very quick, with all items coming within 5 minutes of ordering.
They also serve some tasty looking brunches, which are served until 14:00. These include omelettes and various super-food dishes.
Gonna is very popular. When we went, they didn't have a seat available for an hour but we decided to wait. It was definitely worth the wait though, and we will be back for sure!
Pros
Healthy and tasty
Nice selection of food that I've not seen elsewhere in Taipei
Pricing is reasonable
Quick Service
Cons
Not close to any other attractions
Descriptions on menu not in English
Price: $$
Level of English: Good (Some English on menu)
Traveller Tips
You can order Gonna food for your home using this link. Free delivery for orders over NT$1,500
Gonna Locations