Taihu is one of a best craft ale breweries in Taiwan. Founded in 2013, they've finely honed their beer making process and now make some excellent ales. Whether they're smoked, soured, barrel aged, steeped, or simply create a classic brew, there are many exotic and interesting flavours at play.
Taihu currently have three tap rooms based in Taipei, giving people a chance to sample some of their beverages. The best of which is the Taihu Craft Beer Tasting Room, found very close to the Zhongxiao Fuxing MRT station.
With over 20 different types of tap ales to choose from, these include IPAs, Stouts, Pale Ales, Amber and Golden Ales. Most are Taihu's own ales, while there's a small selection of beverages from other breweries including Modern Times. They serve some interesting cocktails/mocktails too, with more eclectic ingredients such as guava, lavender and sake.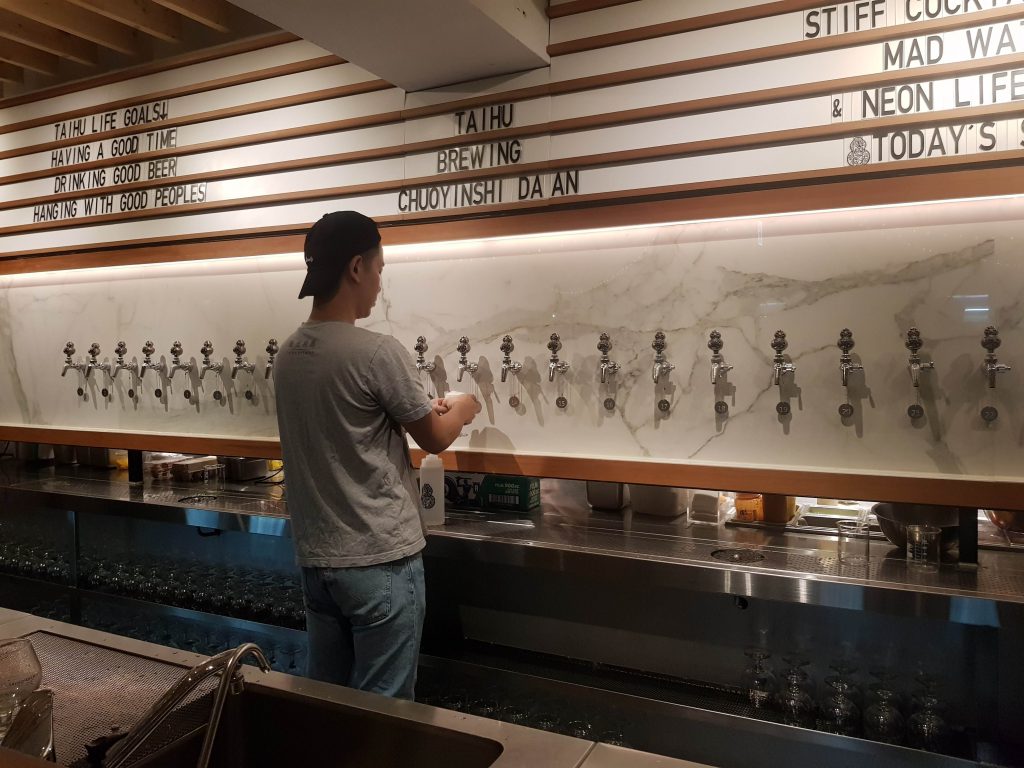 All are served in 300ml or pint sizes Taihu glasses and generally cost between NT$200 and NT$250, with the pint glasses costing an extra NT$100. These are the best value, although if you prefer to try a selection then stick to the smaller ones.
The bar consists of two levels, with the first floor being a more casual affair. High wooden tables and stools, it's all nicely decked out.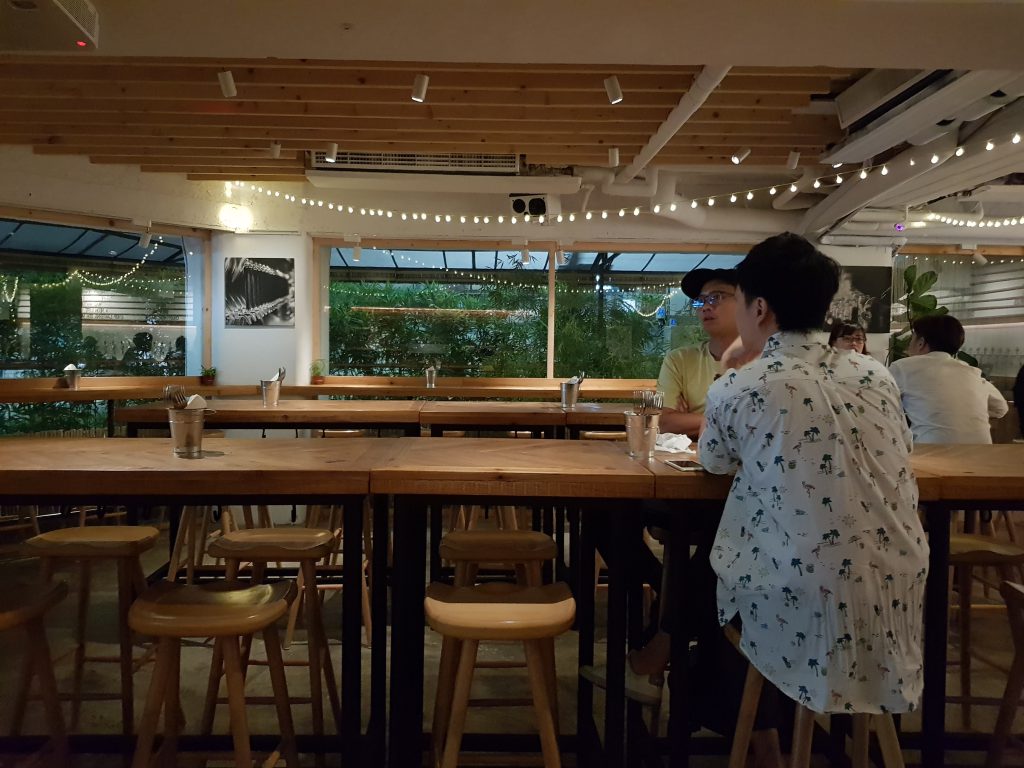 Downstairs has a large bar and more comfortable seating. Probably a better option is you intend on staying a while.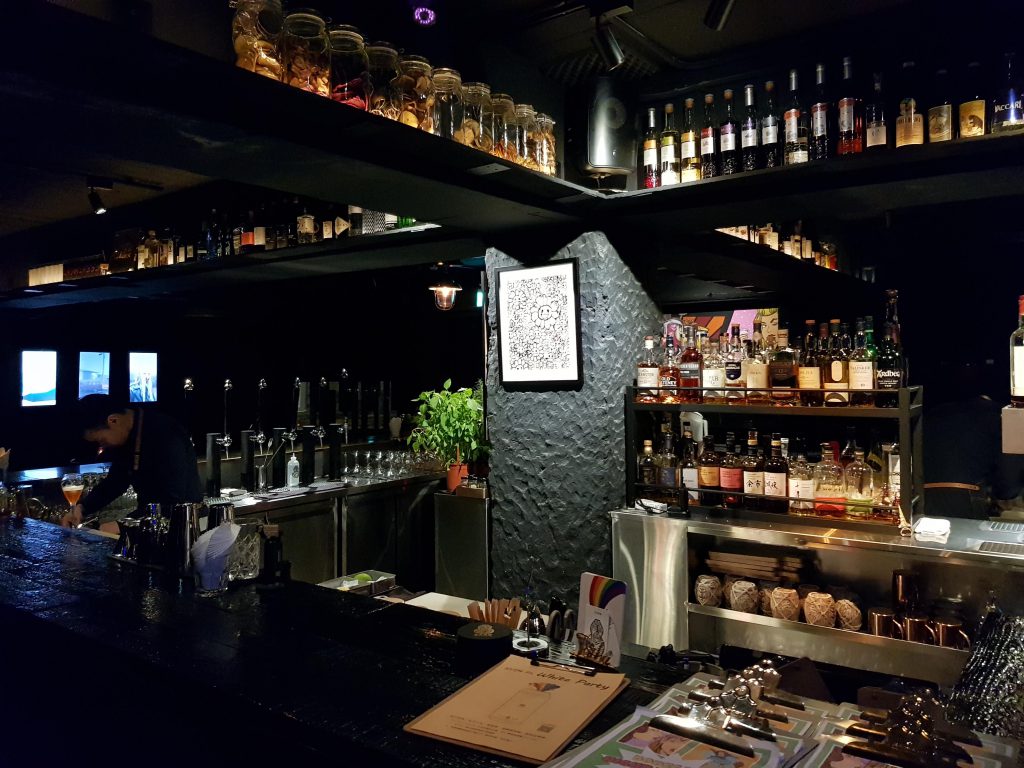 They serve some bar food, including fried, wings, mac 'n' cheese and calamari fritters, but their speciality is burgers where you can effectively make your own, choosing size, condiments and toppings.
The Mini burger is just a single meat patty, while the Fat burger consists of three pieces. I decided to go down the middle – the Stack Burger, with two patties, it comes with sauces, pickles, cheese and onions. Others can be added (some for free), such as bacon, egg and jalapenos.
Coming wrapped in grease-proof paper, which is fully needed as these are messy affairs. They are serious burgers though. Proper gourmet burgers for sure, probably the best I've had in Taipei. The patty has a great texture and taste, and everything inside works well with the meat.
Great beers and fine burgers. What more could anyone ask for?
Taihu Craft Beer Tasting Room has a nice relaxed vibe, with friendly and super quick service. I will be getting another burger fix soon for sure!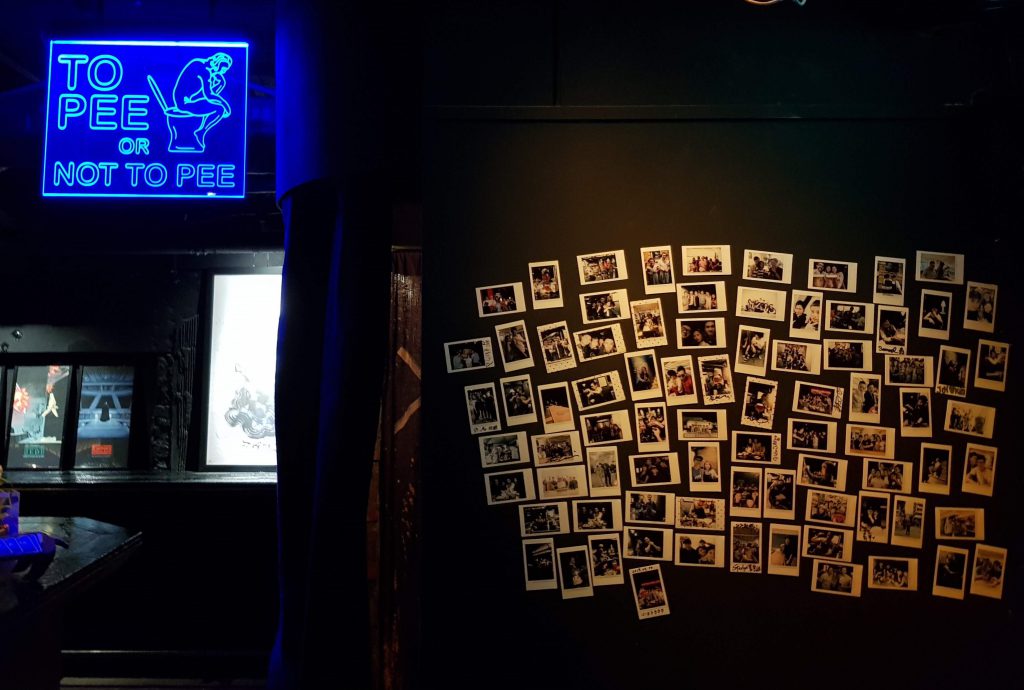 Pros
Large selection of tap beers
Fantastic burgers
Price: $$$
Level of English: Good (English on menu)
Traveller Tips
Taihu have two other very good tap rooms based in Taipei:
Click here to read more about Driftwood
Click here to read more about Landmark
Location
Closest MRT: Zhongxiao Fuxing (blue/brown lines – exit 3)
Located Nearby
If you have found the information on this page helpful, please take a minute to share this post by clicking one of the links below. Your support would be greatly appreciated :)