I little way out of the city and off the beaten track, the Guandu Nature Park is a great place for nature lovers.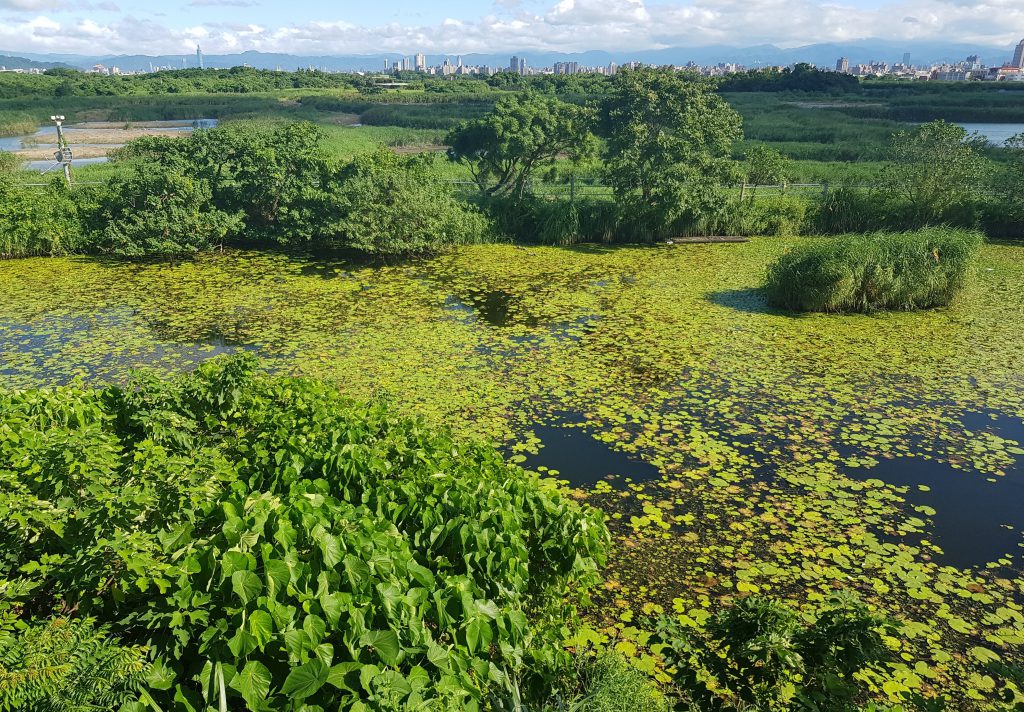 Situated close to the Tamsui river and overlooking the Guandu Nature Reserve, a wetland area that offers a temporary home to many migrating birds, and also some grazing buffalo.
The many ponds and streams around the park attract large numbers of insects and reptiles such as dragonflies, cicadas, toads and mud-skippers, and many crabs can be found as you walk over the streams.
Located around the park are several bird-watching cabins overlooking the wetlands and the moon pond, the largest in the park.
Birds found here include many herons, grebes, moorhens, sandpipers, and if you're lucky, you may see a kingfisher or two.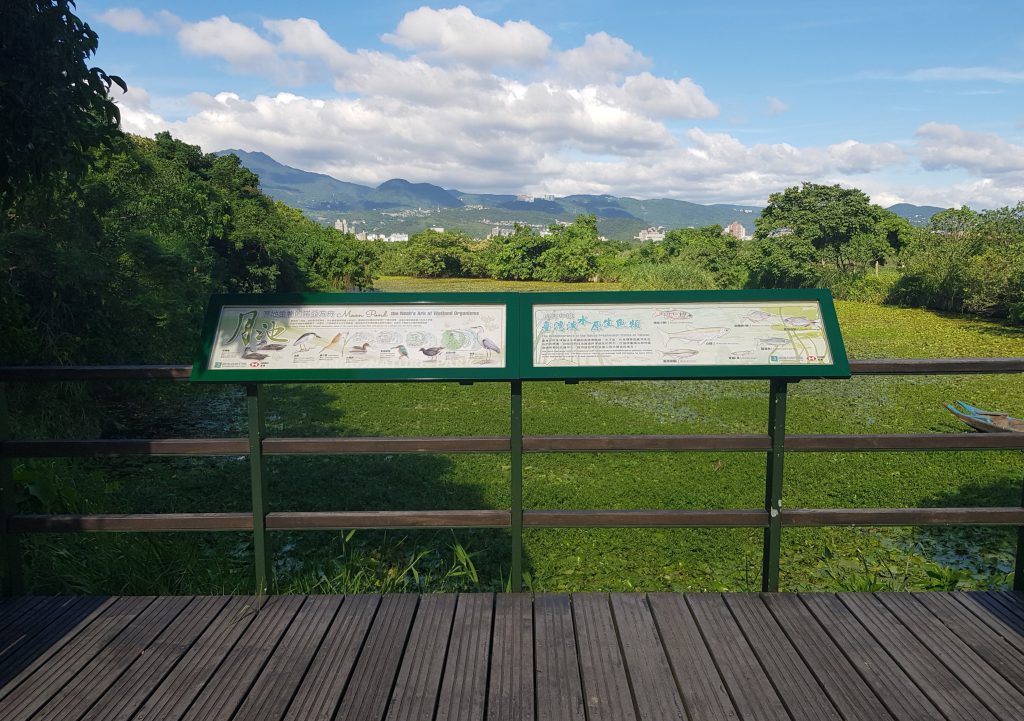 In the centre of the park is a nature centre detailing the ecosystem of the park and the migration routes of the birds.
Guangu Nature Park is one of the largest and best nature parks accessible from the MRT and is a great place for twitchers or nature lovers to walk around or simply sit for a while and enjoy the peace.
Cons
Quite expensive for Taipei
Price
NT$60
Opening Hours
09:00 – 17:00
Closed on Mondays and during National Holidays
Traveller Tips
See this on the way to a visit to Danshui
Guandu Nature Park Location
Closest MRT: Guangu (red line – exit 1)
Then it's a 15 minute walk, or you can take a YouBike (stations next to MRT and the park)