Located in the north of Taipei city, Xinsheng Park is a little out of the way but there are a couple of other attractions worth visiting while you are here.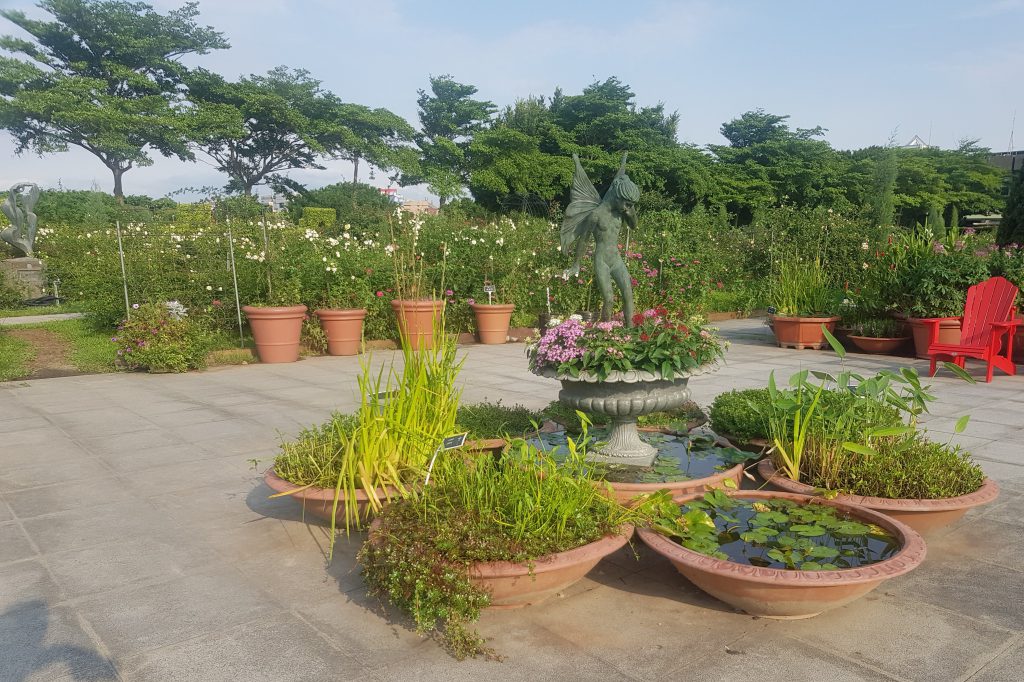 The beautiful Lin An Ancestral House is just 5 minutes walk from the park, while the Collective Botanical Gardens can be found within the park and features five temperate zones within a large greenhouse.
Click an image to read more about each
Xinsheng park also has a lovely rose garden, although you'll only find it in bloom during the spring months.
The best time to see the roses is during March and April.
There are hundreds of rose species in full bloom during these periods.
The garden maze is a good place for kids to run around, although the low height of the hedges does make it a challenge when it comes to hiding.
Dotted around the park are some nice buildings and monuments, and you'll no doubt see lots a heron scouring the ground for worms.
Xinsheng park is a large and lovely area to walk around and is one of the nicest areas in Taipei to get away from the traffic noise of the city.
Pros
Collective Botanical Gardens located within the park
Cons
A 15 minute walk from the closest MRT
Most flowers can't survive the heat of the summer
Traveller Tips
Make sure you visit both the Collective Botanical Gardens and Lin An Ancestral house.
See this as part of one of my walks.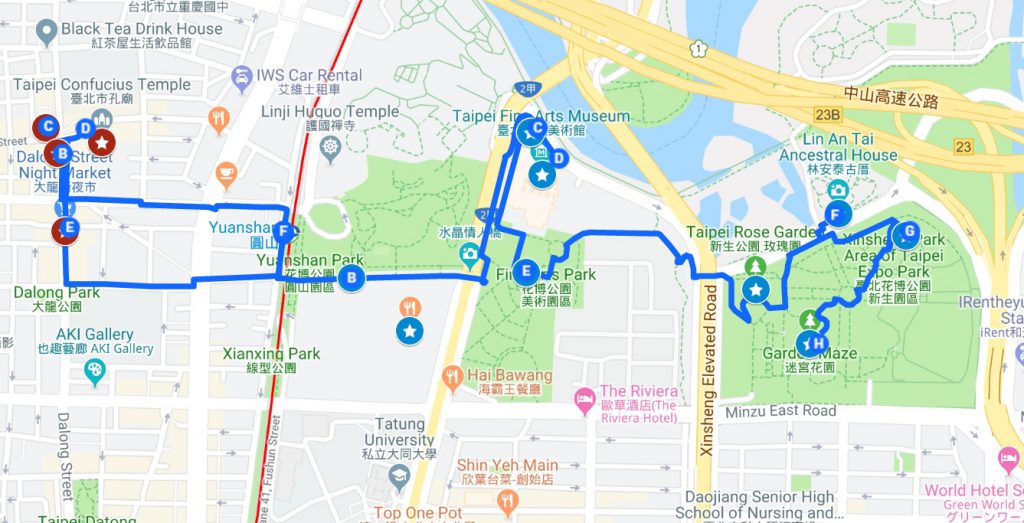 Location
Closest MRT: Yuanshan (red line – exit 2)
Located Nearby
If you have found the information on this page helpful, please take a minute to share this post by clicking one of the links below. Your support would be greatly appreciated :)