When I first came to Taiwan I found it extremely difficult finding a good salad. Maybe it was because I just didn't know of any good spots, or maybe it was because there weren't many places?
In the last couple of years, a few good salad places have cropped up. Hungry Pans (which I can only assume is a pun of Hunger Pains) is one of the best and cheapest places to get your salad fix, while they also offer Subway type sandwiches, pizzas and panini.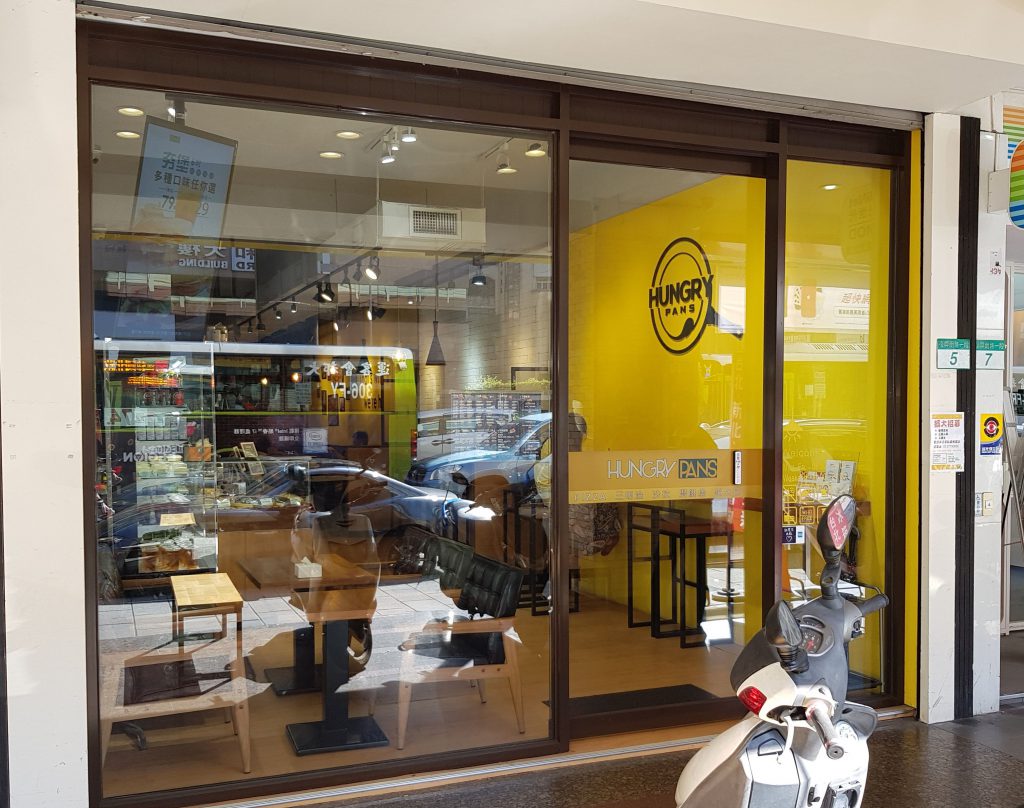 They have three ranges of salads, the cheapest being simpler garden-based ones, the mid-range which includes meat such as chicken, turkey or ham, and the top-range with salmon, beef or chicken and bacon. These cost NT$110, NT$140 or NT$160 respectively.
They also come with a choice of dressing included in the price.
Even though the ingredients are laid out in front of the counter, I don't believe you can choose specific items.
Hungry Pans also have four combo deals available. I chose the basic one, with which you can choose a drink and dessert. I'm not exactly sure what the other combo deals are as they're not in English.
Black tea and the traditional Taiwanese 'pudding'. For an extra NT$29, I thought it was a good deal.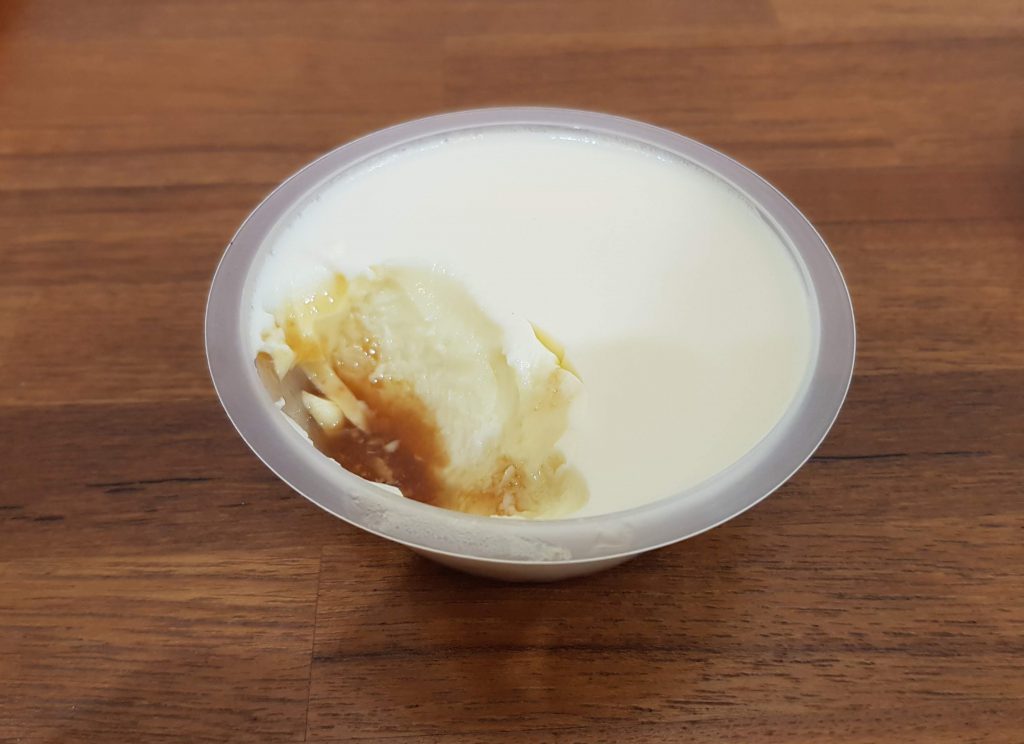 They'll give you a buzzer and you can grab one of the seats or stools.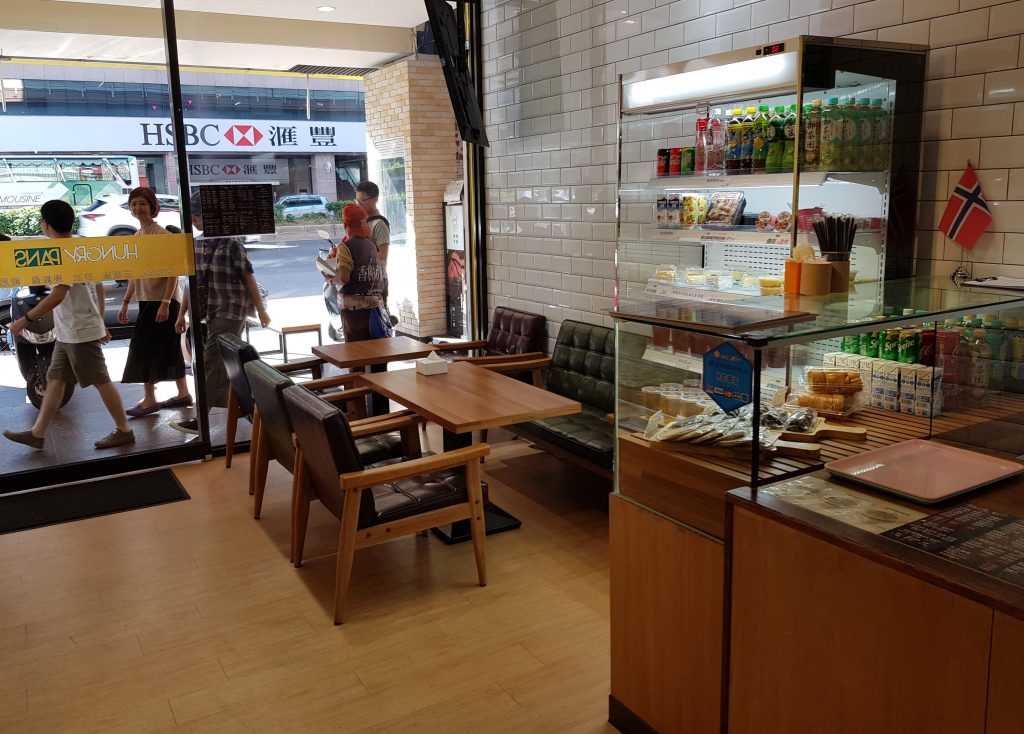 After what seemed like no time, the salad was ready. The Grilled Chicken Salad came nicely presented in a wooden bowl, and I have to say it was a first rate salad!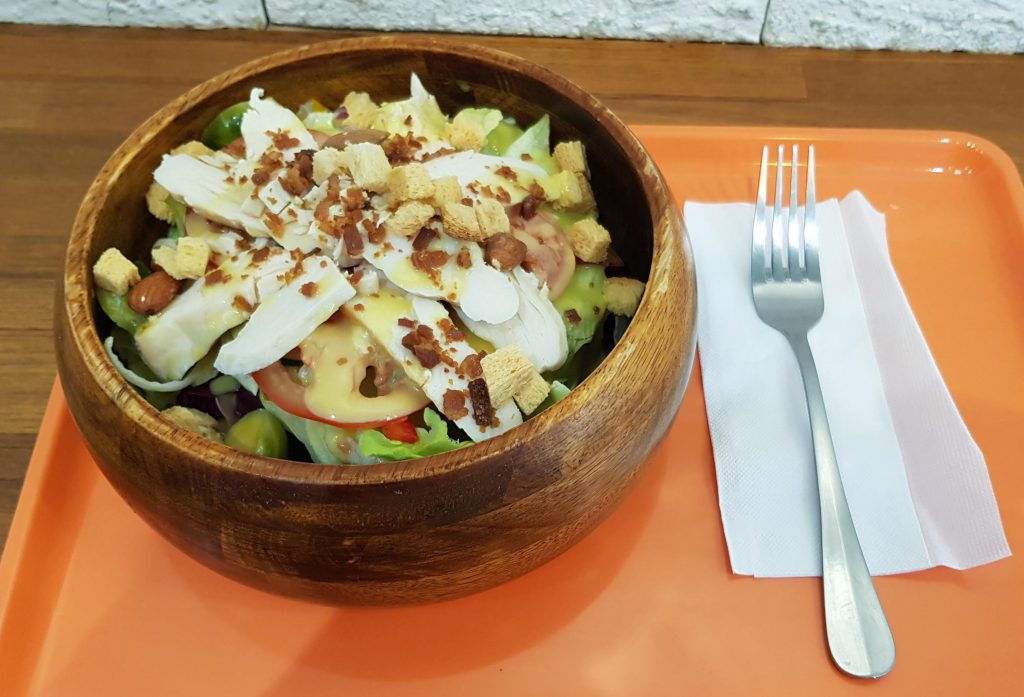 All the usual things you'll find in a salad, with lettuce, tomato, croutons, almonds and peppers. Plus something you don't often find in salads – brussel sprouts, which actually worked fine. The honey mustard dressing I chose was excellent too.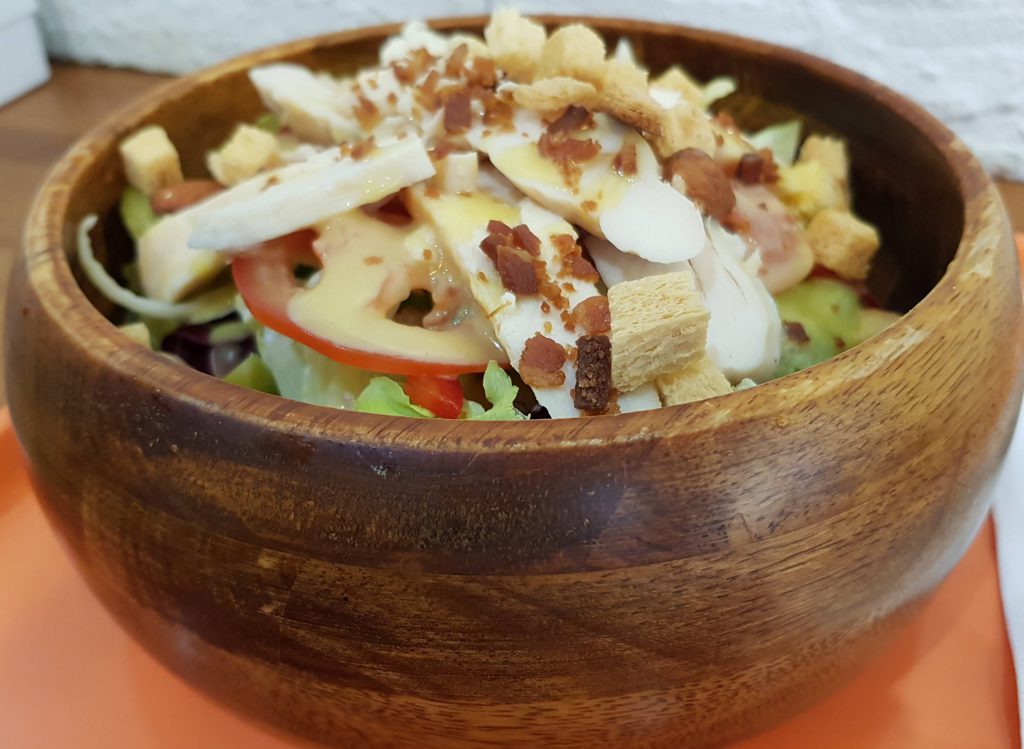 For a total of NT$169, it was a cheap, tasty, and above all, healthy lunch that I shall no doubt be trying again and again!
I've since tried one of their subs too. The Grilled Chicken Breast Sub, which comes in a warm crusty baguette and filled with salad and a choice of sauces.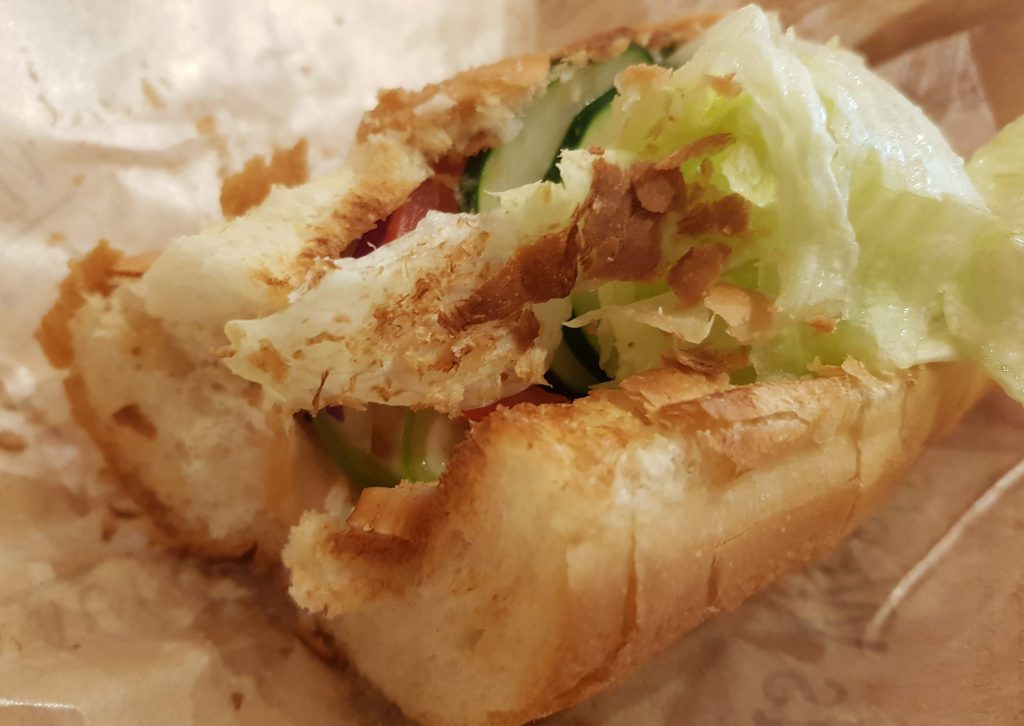 It costs about the same price as a Subway sandwich, and although you're unable to choose the salad items, I have to say the it was much tastier. The bread and meat especially were a class above those of Subway.
Hungry Pans now has at least three branches, with a new one recently opened in the Shin Kong Mitsukoshi A4 mall in the Xinyi Shopping District, and it's worth checking out if you crave a nice salad or sub.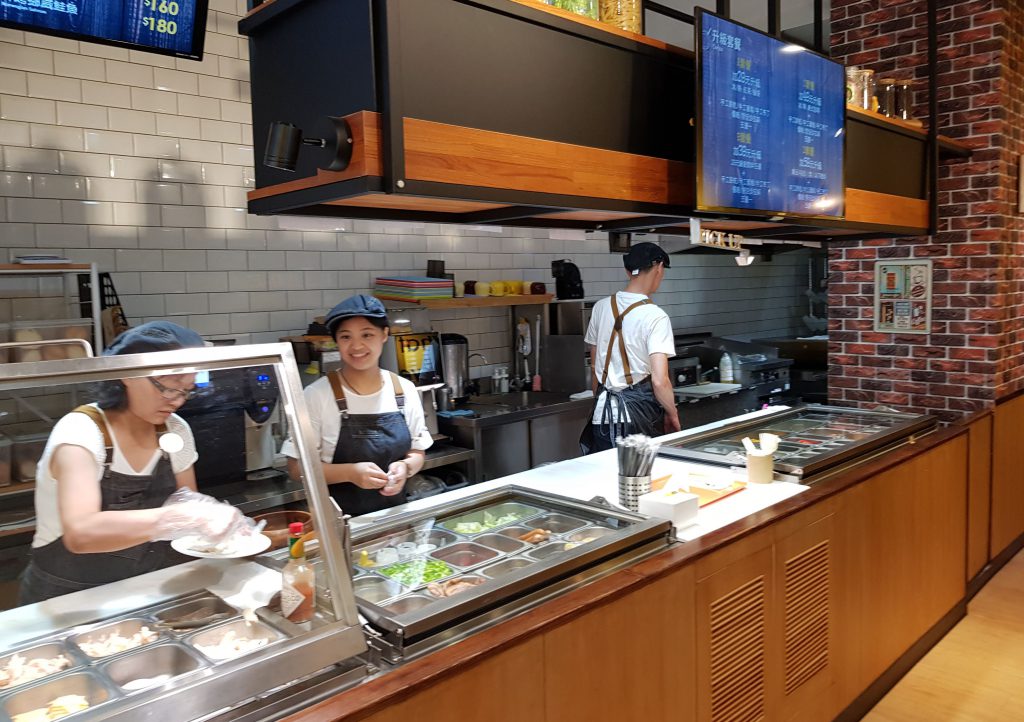 Menu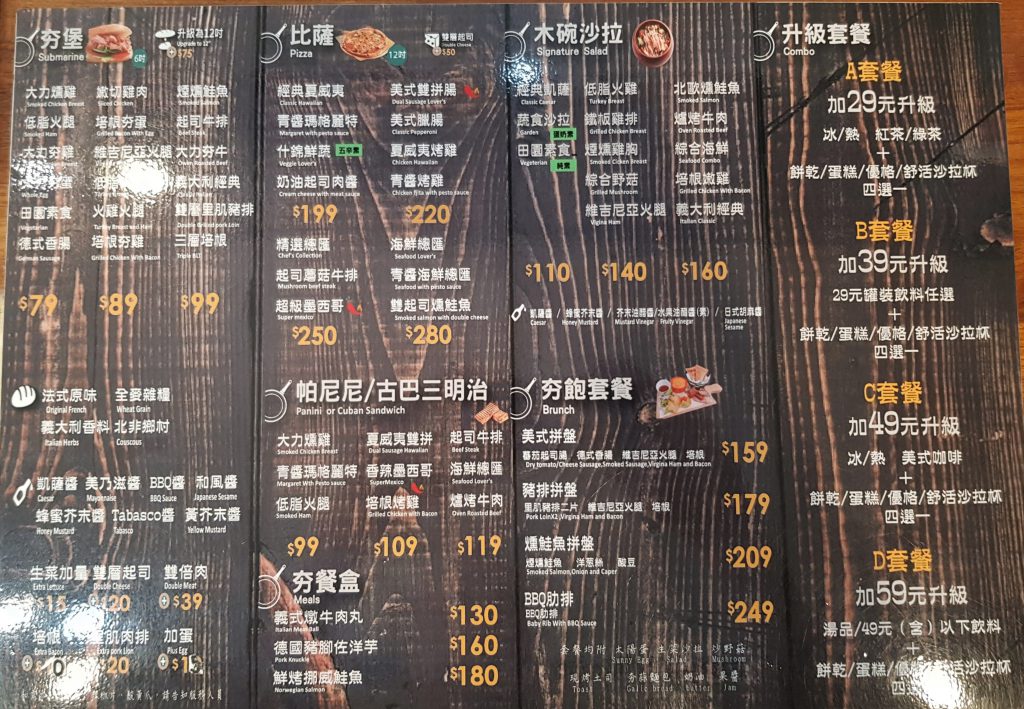 Pros
Some of the nicest salads in central Taipei
Cons
Unable to choose specific ingredients
Price: $$
Level of English: OK (Some English on menu)
Traveller Tips
Combos are very good value
Hungry Pans Locations
Branch 1
Closest MRT:
City Hall (blue line – exit 3)
Not yet of Google Maps but it's in B1 of Shin Kong A4
Branch 2
Closest MRT:
Taipei 101 (red line – exit 3)
If you have found the information on this page helpful, please take a minute to share this post by clicking one of the links below. Your support would be greatly appreciated :)