Driftwood was the first Taihu bar I experienced in Taipei. Located in the Ximending area, it's adjoined onto the very cool Papa Whale hotel, and it seems that a lot of that coolness has drifted into this hip bar.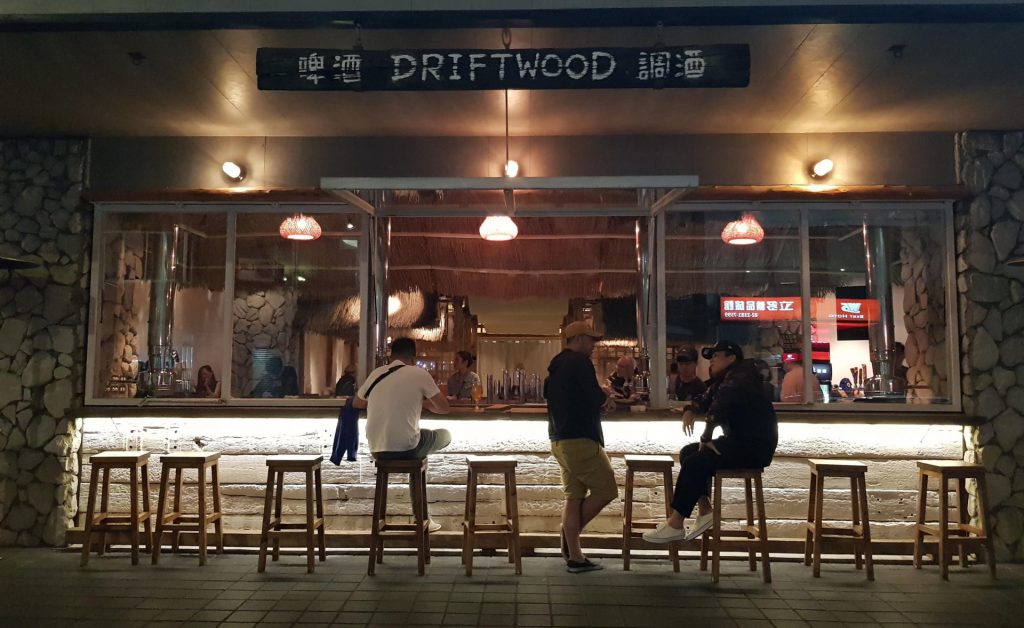 Maybe cool is the wrong word. Driftwood have gone for the opposite. More of a summery hot vibe would be more apt, as their bar is styled into a beach hut of sorts.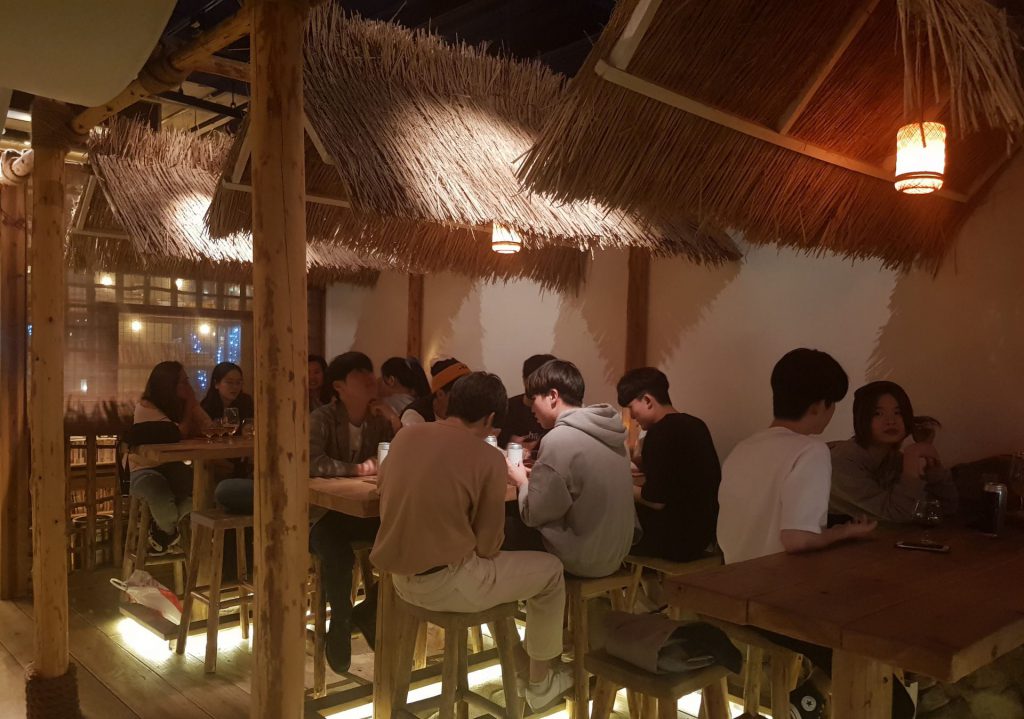 With the walls, floors and beams largely made of wood (driftwood perhaps), some of the tables have little angular straw roofs, while drapes of cloth hang over other areas. Supping one of their fine ales here really does give you a tropical beach holiday vibe.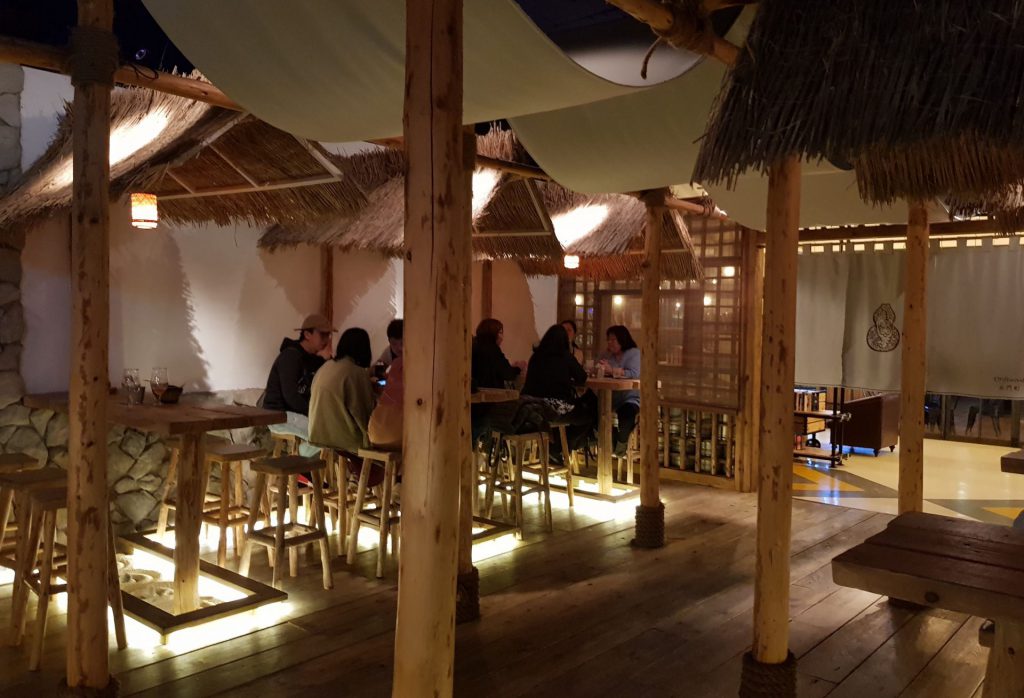 The windows at the front of the bar are usually fully open, letting in a nice breeze that only adds to the sense of being in the open.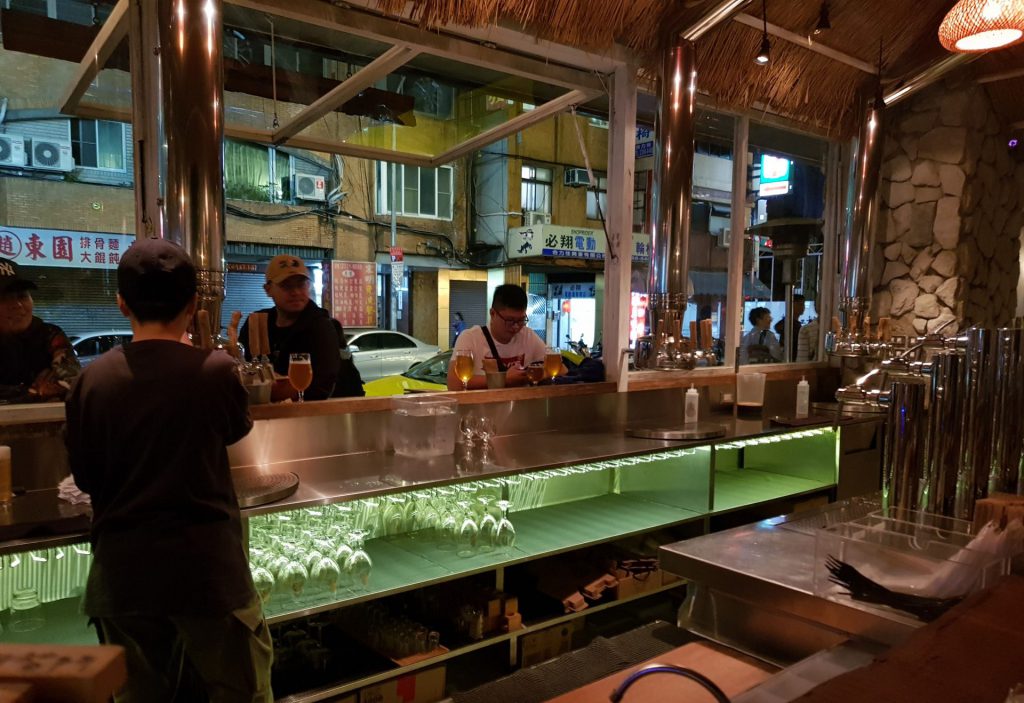 For those not in the know, Taihu is arguably the largest producer of craft beer in Taiwan, and also one of the best. Their range of ales is quite vast, and cater to everyone's tastes – be it light or dark, fruity or sour.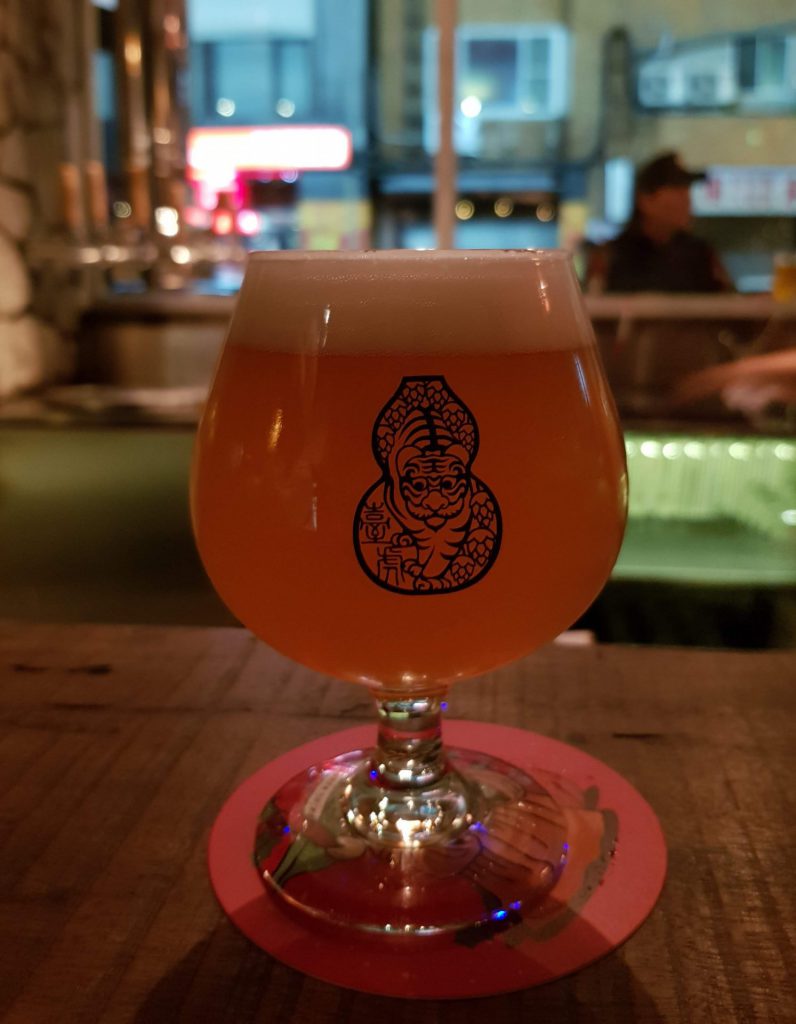 I'm not going to go into detail here, as the ales here are much the same as their other two bars. If you're interested, you could read one of these posts:
Click to read about Taihu Craft Beer Tasting Room
Click to read about Landmark Taihu
Drinks are served in small 330ml glasses or larger 500ml ones. Pricing at Driftwood is much the same as their other bars too, with the smaller drinks costing anything over NT$200, while the larger ones priced about NT$100 extra.
The clientele at Driftwood is a good mixture of both locals and foreign-folk. There was a nice buzz to the vibe without it being too noisy, even though it became rather full later on.
Out of the three Taihu bars, this one is probably the best for a relaxed drink. There is bar food available here, but if you're looking for a meal with your drink, head on over to their craft beer tasting room. They have a larger selection of ales and have great food too.
Pros
Great range of Taihu ales
Exotic setting
Traveller Tips
You can also try a flight of smaller ales, which come with four 200ml glasses
Driftwood Location
Closest MRT: Ximen Station (green/blue lines – exit 1)
Located Nearby