If you're looking for a serious coffee in Taipei, Coffee Lover's Planet serves some fantastic coffees, including some of single origin, and have a small but fantastic selection of gourmet sandwiches and cakes to accompany them.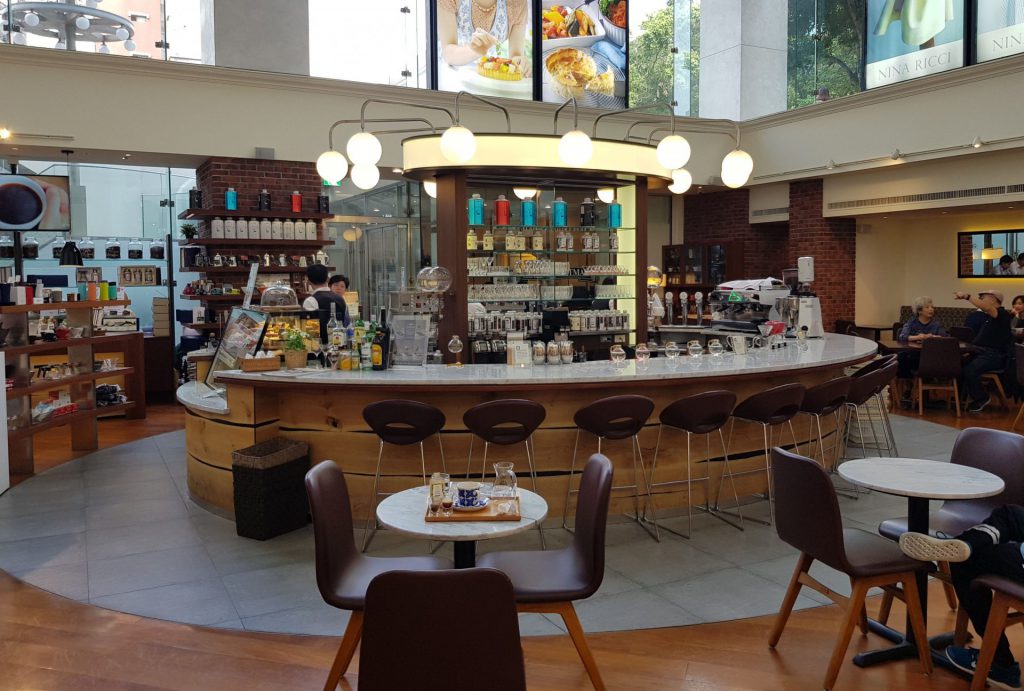 Set in the basement of one of the SOGO shopping malls in Taipei's East District, it's also one of the nicest looking places to enjoy a brew, with an elegant centrepiece and nice seating area.
Coffees come from all the major coffee producing countries in Africa, South America and Asia, and include a home-grown coffee grown from the Alishan Township, found in central Taiwan.
Coffees are colour-coded into different categories – Nutty Cocoa, Sweet, Floral and Fruity.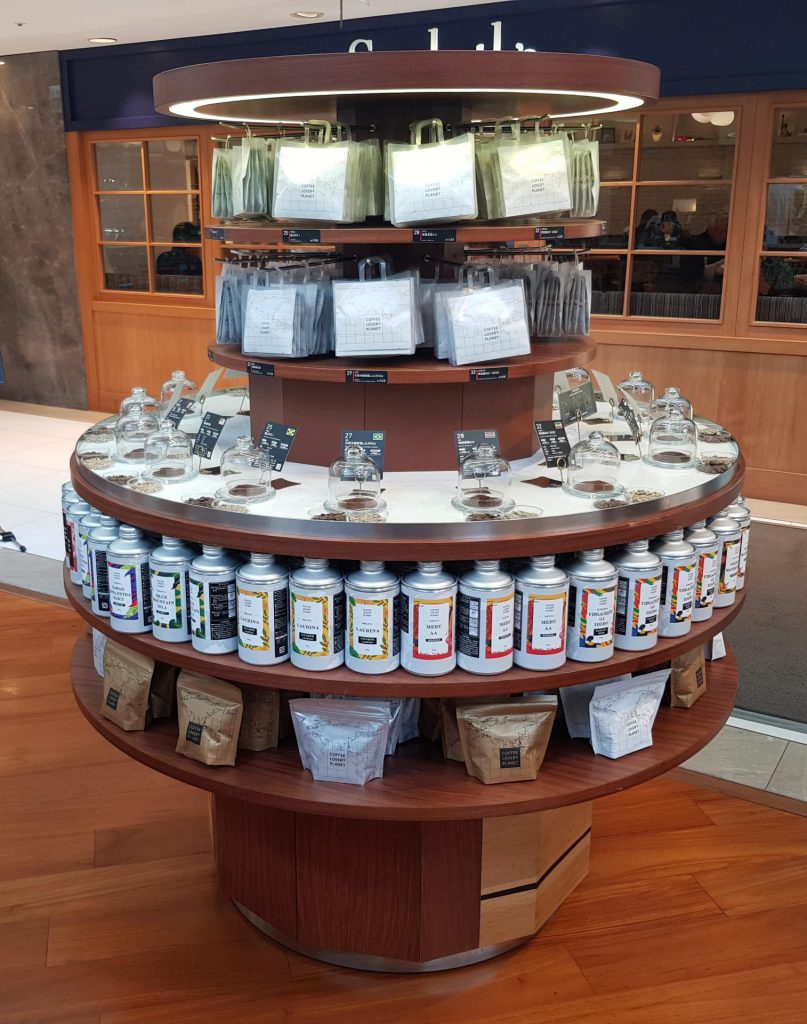 All are available to sniff prior to buying, and they have samples of the coffee beans (both before and after roasting). After selecting your desired beans, you then have a few options for brewing.
| | |
| --- | --- |
| Drip | Made with a Japanese dripmaster coffee machine |
| Siphon | Professionally extracted via a siphon |
| Pour-over | Professional follicular extraction to reduce turbidity |
| French Press | Extracted to achieve a rich aroma and deep coffee taste |
| Cold Brewed | Air-filled ice coffee diffuses into the mouth |
| Water Dripped | Dripped for 8 hours |
Prices for the coffees at Coffee Lover's Planet range from NT$200 to NT$550, with the majority costing around NT$270, which is by no means cheap. The coffees are beautifully presented however, and come in a jug that is enough for two or three cups.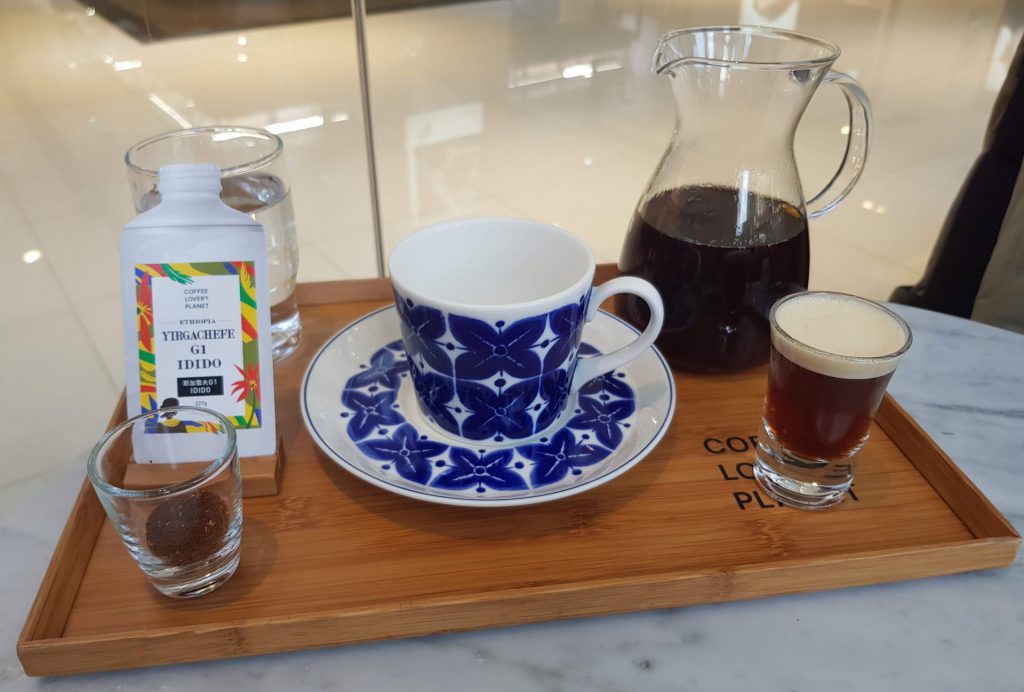 The tray also comes with a sample of the roasted and grinded beans, along with a shot of espresso cold brew of your chosen coffee.
Coffee Lover's Planet also cater to lovers of sandwiches. Although they only have six sandwiches to choose from, including some open-sandwiches, all are high-end gourmet style. These cost between NT$250 and NT$300.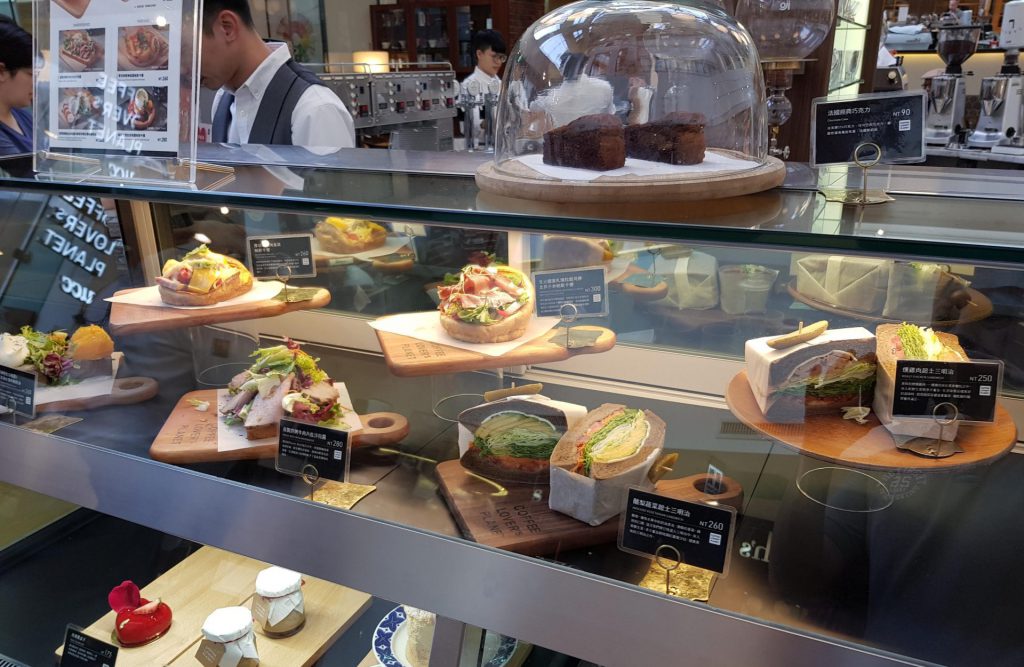 The Roast Beef with Mayonnaise open-sandwich comes with salad and sits on a lightly toasted piece of brown bread. It's a beautifully made sandwich, with succulent slices of beef and a generous dollop of mayonnaise.
Both the Roast Chicken and Avocado Vegetarian Sandwiches come generously filled with fresh ingredients, within two thick pieces of brown bread. You'll need an quite a bite to eat them, otherwise a knife and fork are available to help.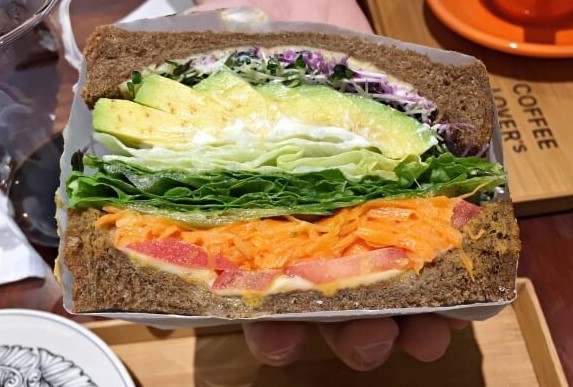 Aside from the delicious coffees and sandwiches, This Coffee Lover's Planet also have a fine looking selection of cakes, of which we've yet to try.
For connoisseurs of coffee, sandwiches and cakes, Coffee Lover's Planet is an out-of-this-world experience. One of the best in Taipei.
Menu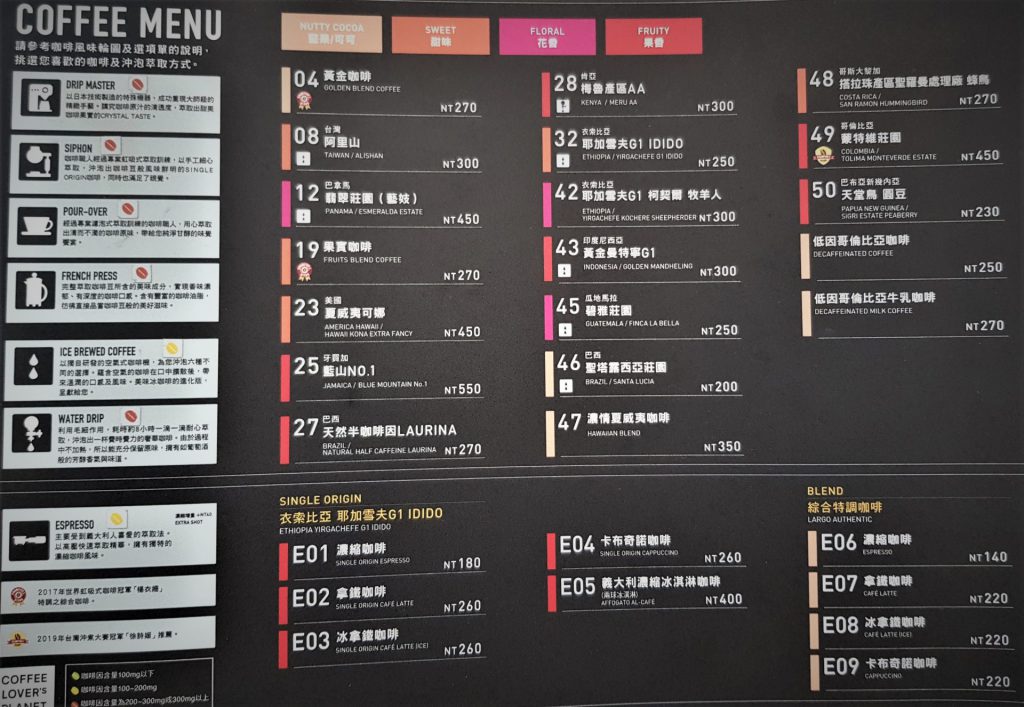 Pros
Superb coffee and sandwiches
Nice dining environment
Price: $$$
Level of English: Limited (English on menu)
Traveller Tips
Espresso-based milk coffees are also available
Location
Closest MRT: Zhongxiao Dunhua (blue line – exit 10)
Located Nearby