Taipei Souvlaki has now moved to the Songshan district
Taipei Souvlaki is a small Greek restaurant found within the Dunhua area. Best found with your nose rather than your eyes, the aroma of the grilled meat will draw you directly to it.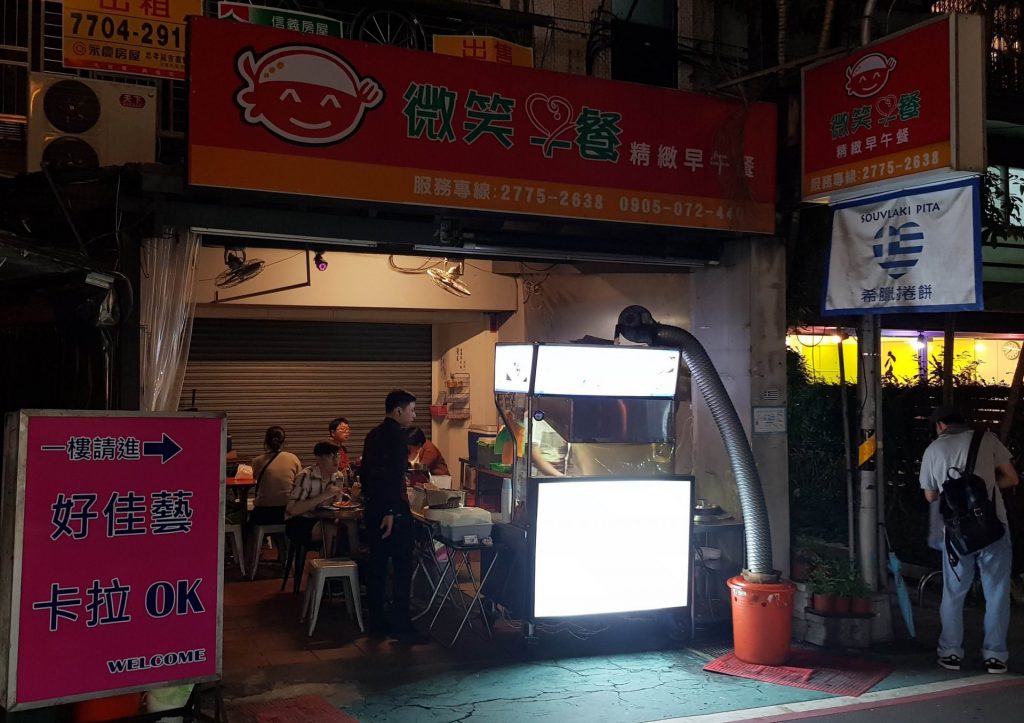 They offer two types of fast-food style Greek dishes.
Souvlaki, which is basically skewered meat
Pita Gyros, which is pita bread with meat, vegetables and sauces
So far we've only tried to Pita Gyros but I can safely say these were the tastiest pita dishes we've tried in Taipei. Coming wrapped in a cone-shaped pita and filled with a choice of meat, fish, mushrooms or falafel. They're also mixed with vegetables, chips and a Tzatziki sauce – a Greek yogurt sauce with dill, garlic, lemon and pepper to give the dish a lovely freshness and zing.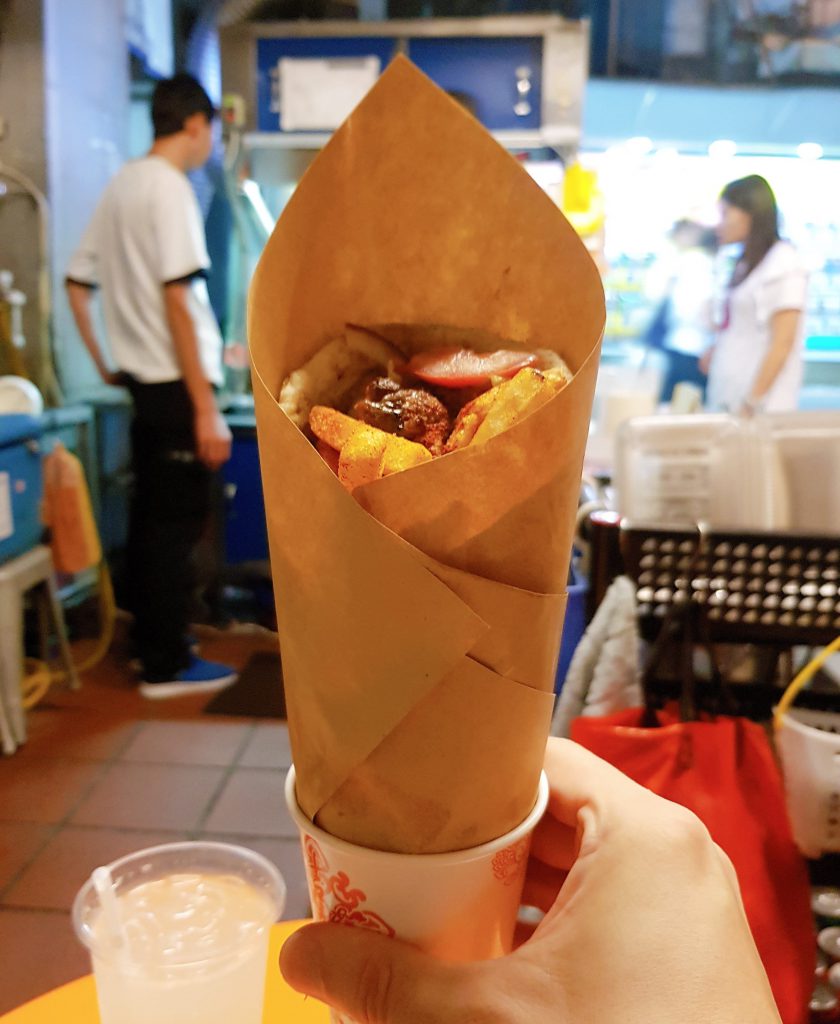 The succulence of the meat combined with the freshness of the vegetables and sauce and the warm freshly made pita are an absolute delight.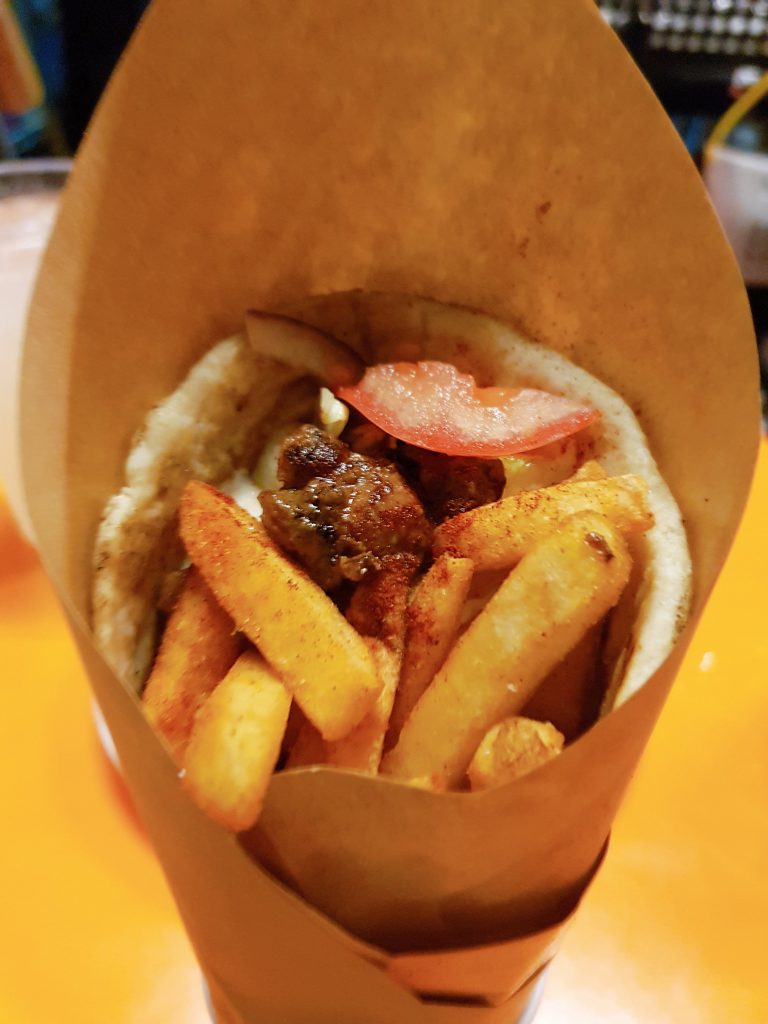 It's a small place with only a few tables. Although it's open to the Taipei heat, cooling fans will keep the heat at bay. The Greek owner/chef and his wife will make you feel very welcome and obviously enjoy feeding their customers some of their favourite Greek food.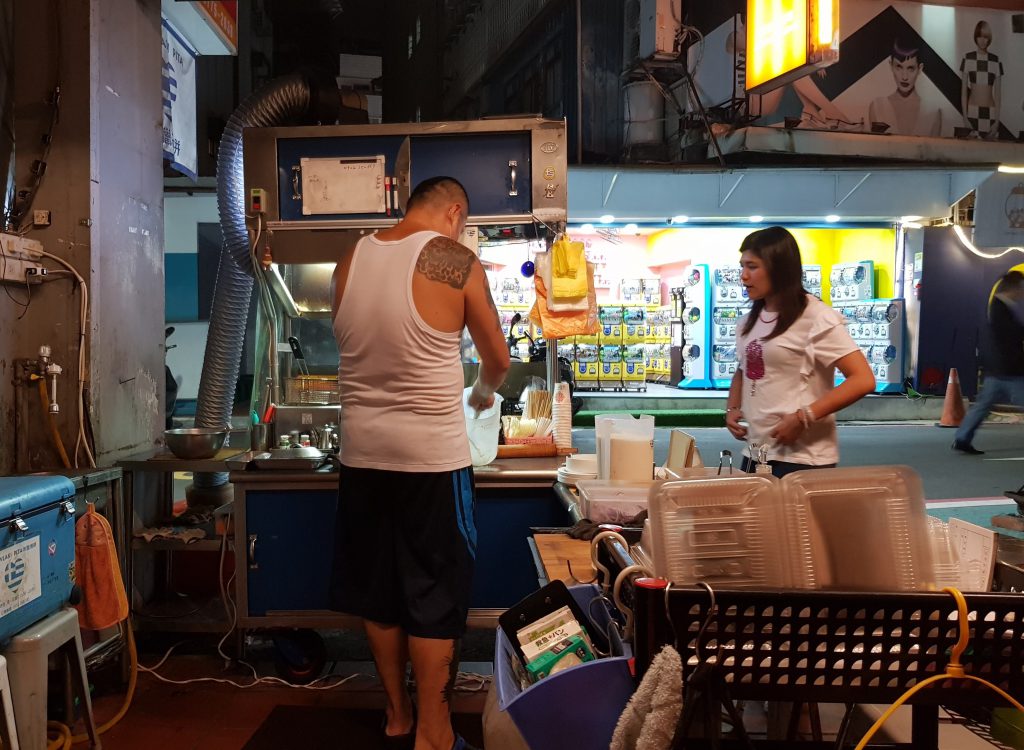 Maybe the only criticism of Taipei Souvlaki is the time it can take for the meal to be cooked and prepared when it's busy here. It feels like they need two people cooking the food, although it must be difficult finding someone in Taipei with the skill and knowledge of Greek food the owner has.
Side dishes such a chips, falafel and calamari, and a small but nice selection of drinks complete the meal, including Mythos – a Greek lager.
With a good Greek meal difficult to find anywhere in this city, Taipei Souvlaki is one Greek place you should definitely sniff out!
Menu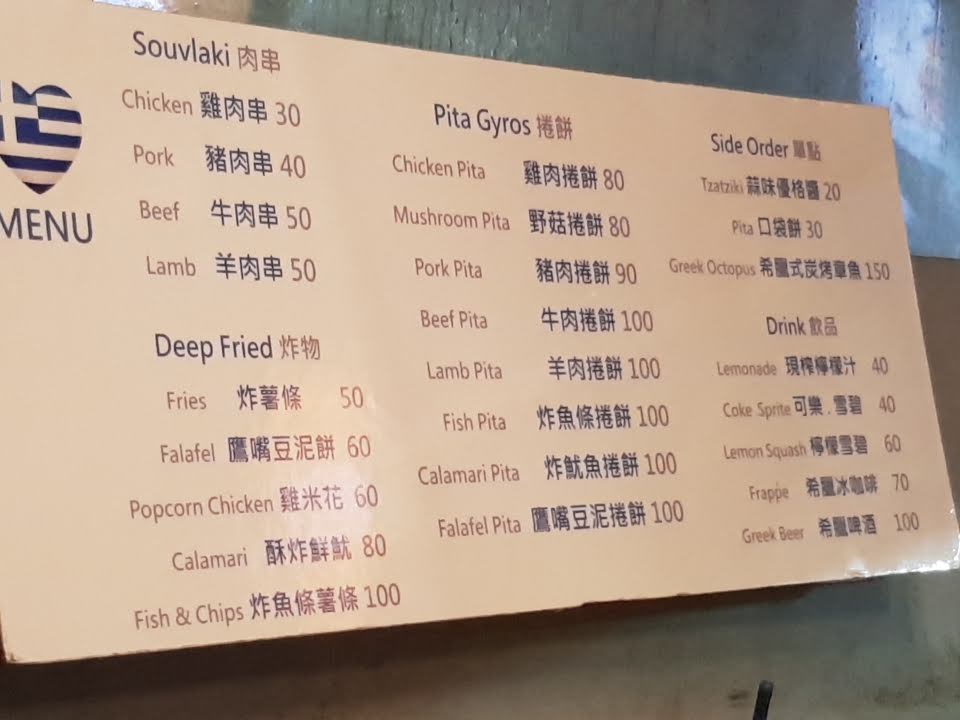 Pros
Amazing aroma and taste to match
Price: $$
Level of English: Good (English on menu)
Traveller Tips
The Souvlaki are best eaten with side dishes.
Taipei Souvlaki Location
Closest MRT: City Hall MRT (blue line – exit 1)
Located Nearby
If you have found the information on this page helpful, please take a minute to share this post by clicking one of the links below. Your support would be greatly appreciated :)