Often overlooked by visitors to Taipei, the Ben-Yuan Lin Family Mansion is a beautiful and tranquil property with stunning gardens.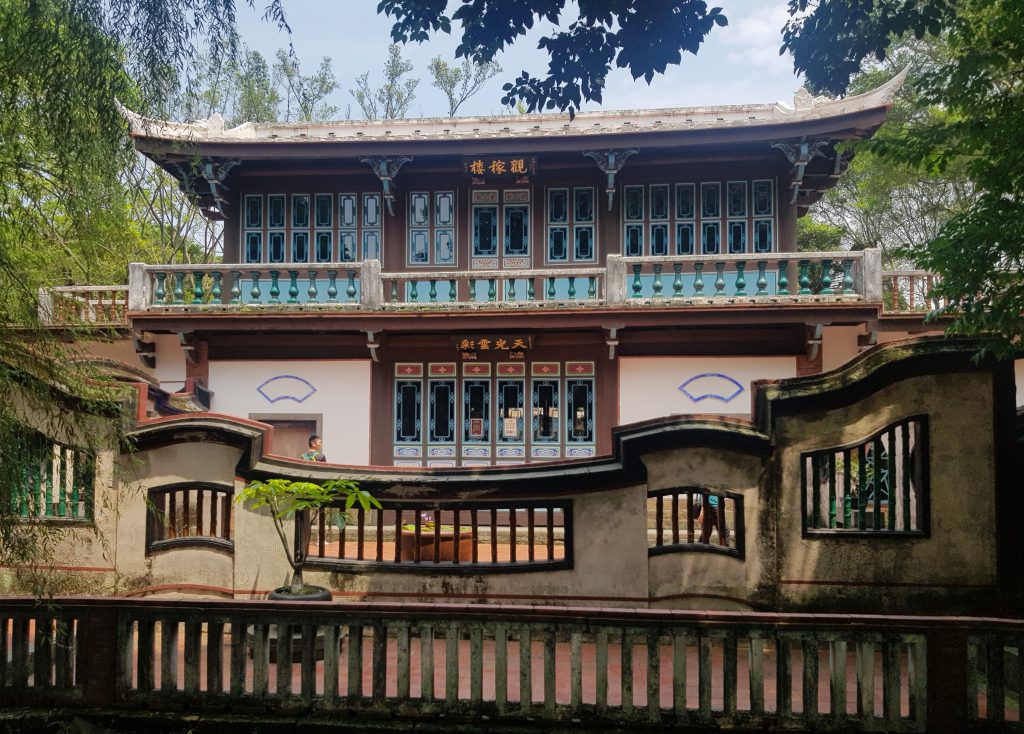 Formerly owned by a wealthy Taiwanese businessman, this is one of the few (and probably the best) garden/mansions in Taipei that has still retained many of it's original features.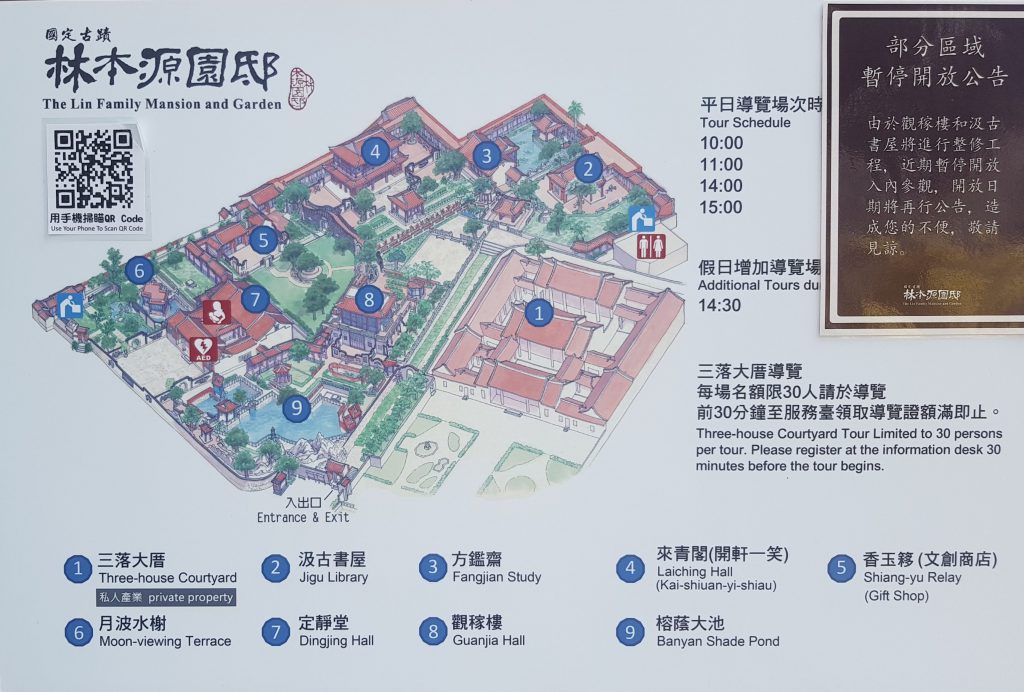 Set behind a wall, stepping into the 5 acre property is like stepping into a time machine taking you back a hundred or so years. The buildings and gardens are all in exquisite condition, with many doors, corridors and paths leading you to areas even more beautiful than the ones before.
The Banyan Shade Pond at the front of the property is the largest and most impressive of the three, with paths and bridges winding around it, and turtles, ducks and carp also enjoying the peacefulness.
Over the years, the roots of the trees have become entwined with the walls and rocks within the property, giving you an ethereal and other-worldliness feeling as you walk around, while some out-buildings and paths have been cleverly built into the surrounding landscape.
The beautiful grounds are a popular destination for wedding photography, and it's easy to see why. Stunning gardens, pavilions, terraces, ponds and buildings which would make a great backdrop for any photo.
The three-house courtyard to the east is largely a private property. Ancestors of the the original Lin Family still live there, but you can pre-book a guided tour to see this. You must book 30 minutes prior, and it is limited to 30 people at a time. The tour will be given in Chinese however.
The Lin Family Mansion is one of the most exquisitely preserved and serene properties I have visited anywhere in the world. If you only have time to visit one ancestral home in Taipei, this hidden gem would be the one I would recommend.
Pros
Stunning buildings and gardens
Lots to see and explore
Cons
Located in Banqiao, and you'll need to walk or cycle
More expensive than other historical places (although still a bargain)
Opening Hours
09:00 – 17:00 (extended to 19:00 on Fridays)
Closed on the first Monday of every month, and during national holidays
Price
NT$80
Traveller Tips
There's a YouBike station by the east wall of the property should you wish to cycle from Banqiao station.
Within the Dinjing Hall building, there is an English introduction video about the property.
Group guided tours are available in English, but you must pre-book at least 1 week in advance using this form.
Lin Family Mansion Location
Closest MRT: Banqiao Station (blue line – exit 1)
Followed by a 15 minute walk.
Alternatively, take a YouBike station from exit 3
If you have found the information on this page helpful, please take a minute to share this post by clicking one of the links below. Your support would be greatly appreciated :)