Located at the end of the red line in Tamsui, Fort San Domingo is just one of a cluster of buildings you can visit in this area. A single entrance fee of only NT$80 will give you access to all these historical buildings.
Fort San Domingo
British Consulate Residence
Oxford College
The House of Maidens
Reverend Mackay's Residence
Tamsui Customs Officers' Residence
Former Residence of Tada Eikichi
Each has different opening hours, so if you are interested in seeing them all, it's best to visit between Tuesday and Thursday when they are all open. See Opening Hours section for further details.
The oldest and most historically significant is Fort San Domingo. Originally built by the Spanish in 1637, it was claimed by the Bristish in 1868 but has since been returned to the Republic of China.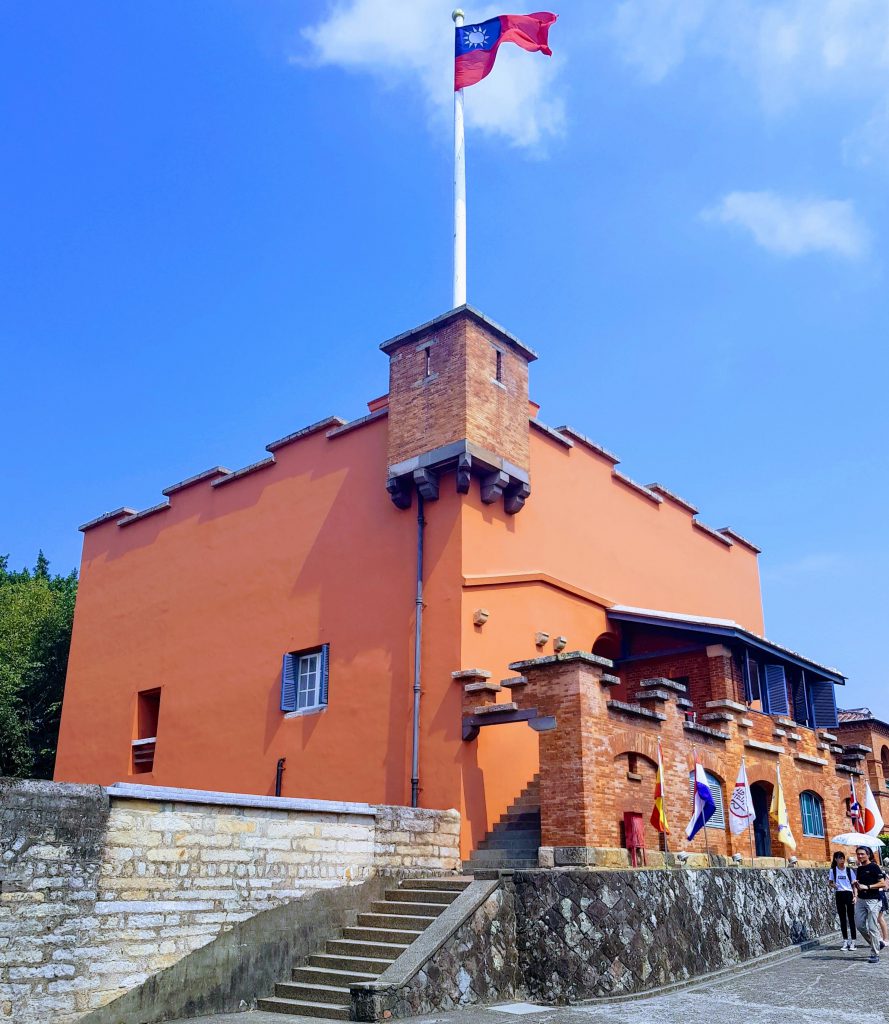 Located in the mouth of the river Tamsui, it was a perfect strategic location to watch for enemy vessels.
After the British took over the fort, they constructed the British Consulate Residence building next to the fort. Built in 1891, it's a classic British colonial building, featuring red bricks, corridors arches, and red tiled roofs.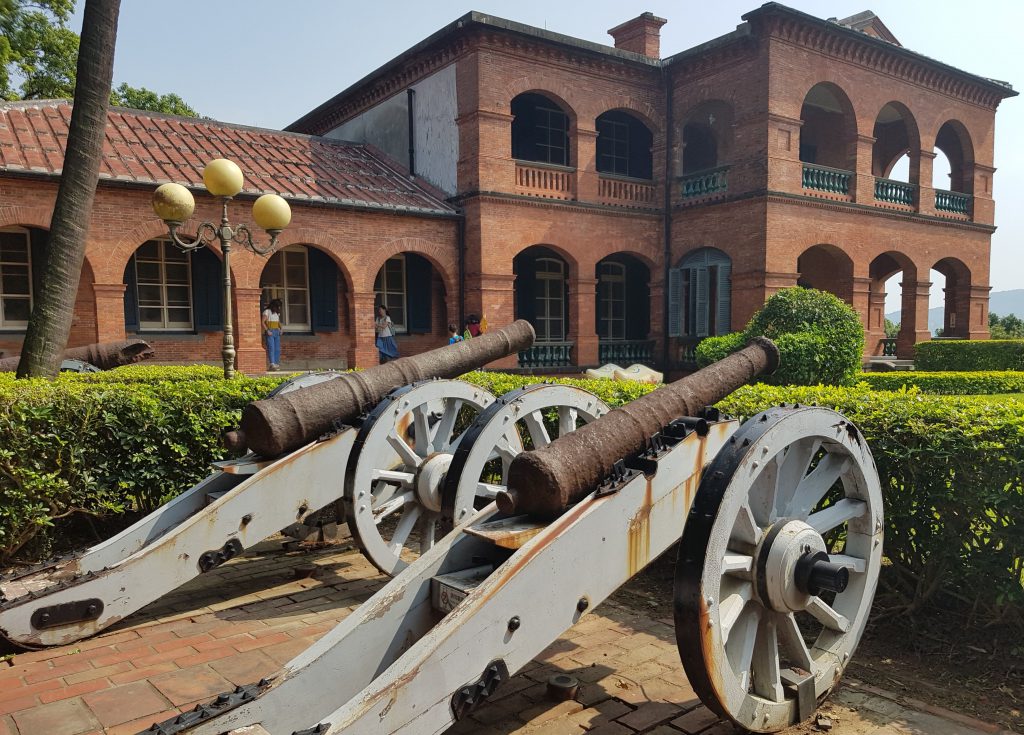 The Victorian style rooms have all been beautifully preserved.
Just around the corner from the residence, you'll find Aletheia University, one of the oldest universities in Taiwan.
Here you'll find the other historical buildings, including the Oxford College and chapel. Named after Oxford County in Canada, the home town of it's founder, Rev. Mackay – he established it as an educational institution which became the primary source of western education in Taiwan.
The Oxford College building now functions as a museum to the life of Rev. Mackay and his family, with many old photographs adorning the walls.
The Tamsui Customs Officer's Residence, which was nicknamed the Little White House by the locals, is a bungalow style colonial building that was home to the customs officers who worked at Tamsui port.
The House of Maidens and Reverend Mackay's Residence were both closed during our visit unfortunately.
The Former Residence of Tada Eikichi is an attractive 1930s wooden residence, and the home of a former Japanese entrepreneur and public servant.
If you're in Tamsui for the day, then I would recommend visiting Fort San Domingo and the other buildings here. They're all within close proximity to each other, and there are a few small cafes in the area.
Pros
Many buildings to see
Nice site to walk around
Cons
Different opening hours for buildings
Opening Hours
Fort San Domingo
British Consulate Residence
Former Residence of Tada Eikichi
09:30 – 17:00 (extended to 18:00 on weekends)
Oxford College
10:00 – 12:00 and 13:00 – 16:00
Closed on Sunday, Monday, Friday
The House of Maidens
08:00 – 17:00
Closed on Saturday and Sunday
Reverend Mackay's Residence
10:00 – 12:00 and 13:00 – 16:00
Closed on Sunday
Tamsui Customs Officers' Residence
09:30 – 17:00 (extended to 18:00 on weekends)
Closed on Sunday
Price
Adults NT$80 (gives you access to all buildings)
Senior Citizens and Children under 12 can enter for free
Traveller Tips
Visit on Tuesday, Wednesday or Thursday when all the buildings are open.
You can also see these buildings for free as part of the Taipei Fun Pass.
Fort San Domingo Location
Closest MRT: Tamsui (end of red line – exit 1)
Located Nearby