Liquid Bread Company has been on my to-go list for a while now. There's nothing better than a well crafted hot sandwich, especially when it comes served with a nice cold beer.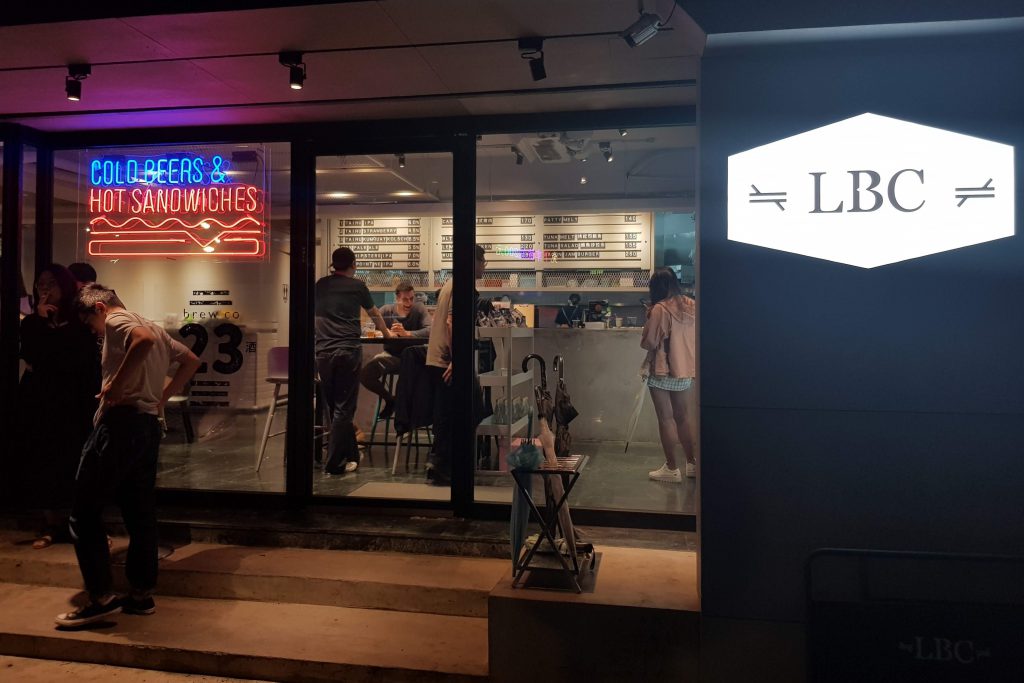 Along with some great draft ales, they have a fantastic collection of bottled ales and soft drinks, many of which I've seen nowhere else in Taipei. These cost from NT$200 to NT$260 and I almost bought one until I saw the draft ales.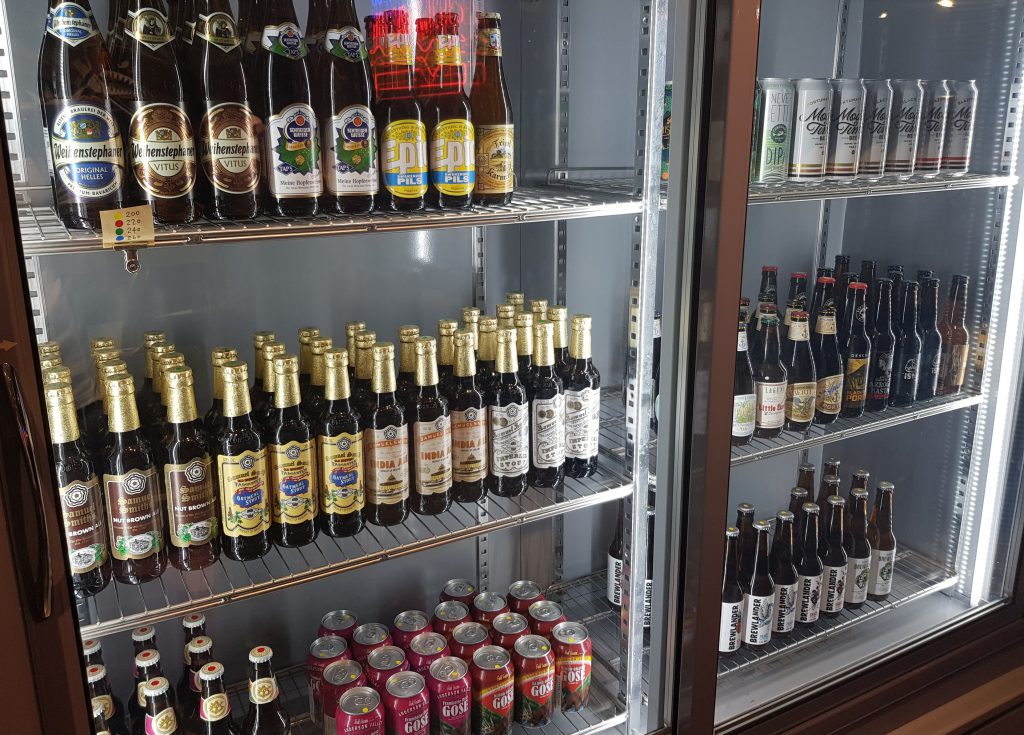 The Liquid Bread Company restaurant is a very hip, urban and modern space. A mixture of stools and chairs, it's well lit and plays some great tunes. The atmosphere is lively, and pets are allowed – although I wished that dog would stop staring at me!
Some of the items on the menu were sold out. I'm not sure if this was a temporary thing or if they've simply stopped serving them. There were still plenty of choices available however, with BLTs, burgers and more traditional sandwiches.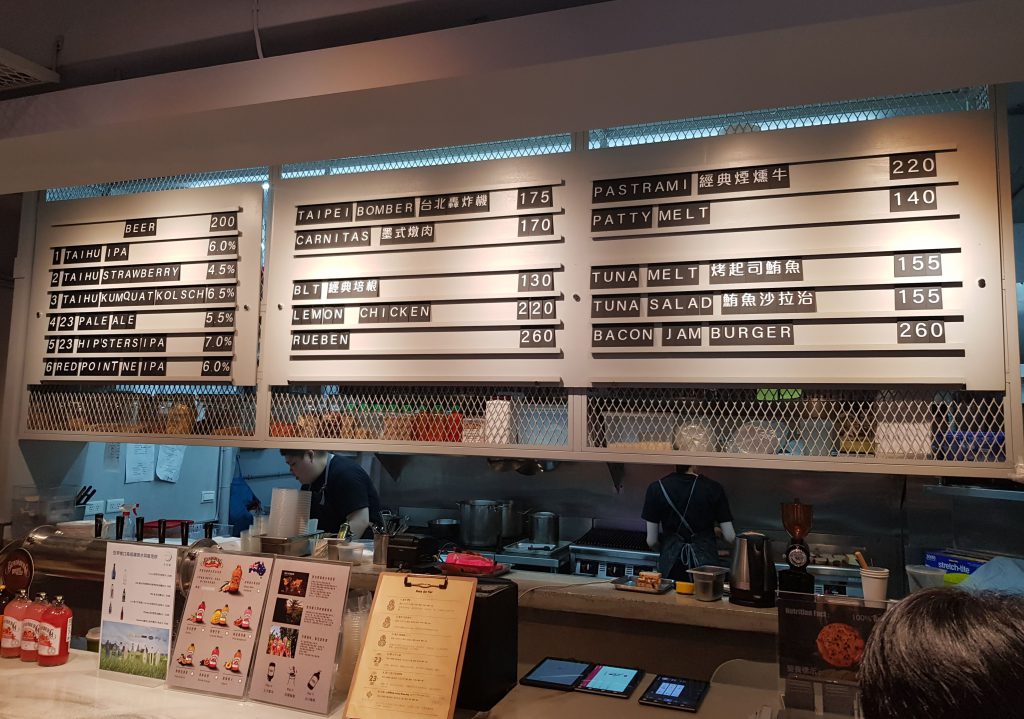 Their bread is all made by PureBread. If you know these, you'll probably know it's one of the best bakeries in Taipei. So I was hoping for something extra special, and I have to say I wasn't disappointed.
I went for the classic Tuna Melt. I wasn't actually sure the bread it was going to come with as it doesn't state on their menu. There is an option to change the type of bread you get for an extra NT$10. I know that brioche is one option, but that's too sweet for me so I just hoped it wasn't that.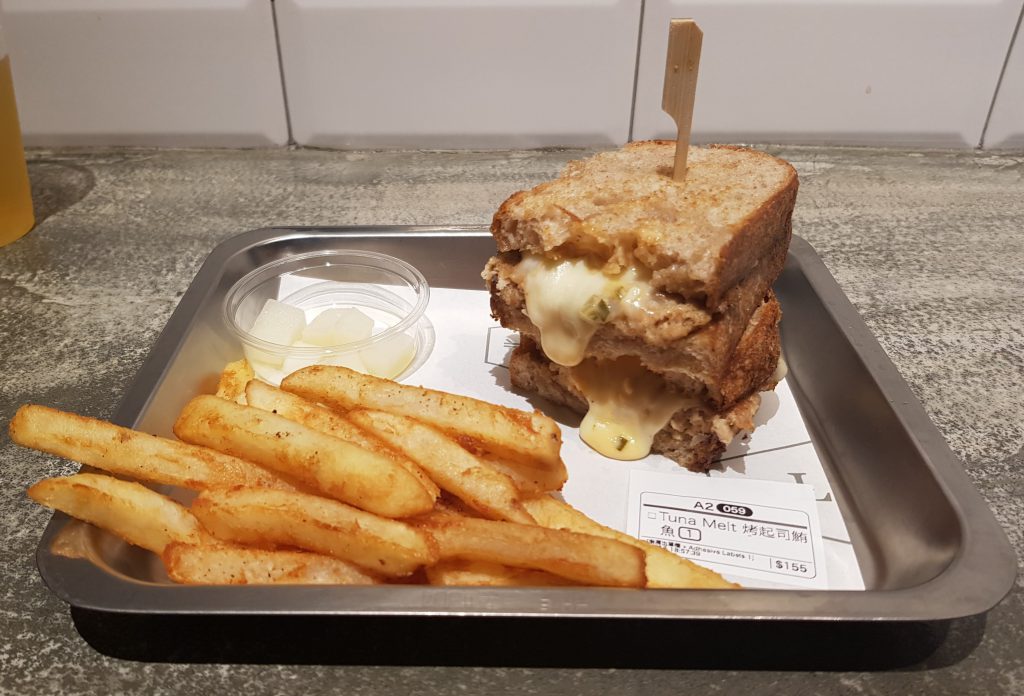 What arrived was a very appetising looking brown toasted bread, with cheese oozing from the front. The tuna has been cooked from fresh and doesn't come from tins, which is evident from the taste.
I ordered small fries too. Soups, chips (known as crisps where I come from) and side salads are also available. A bit stingy on the fries I thought, but just a minor quibble.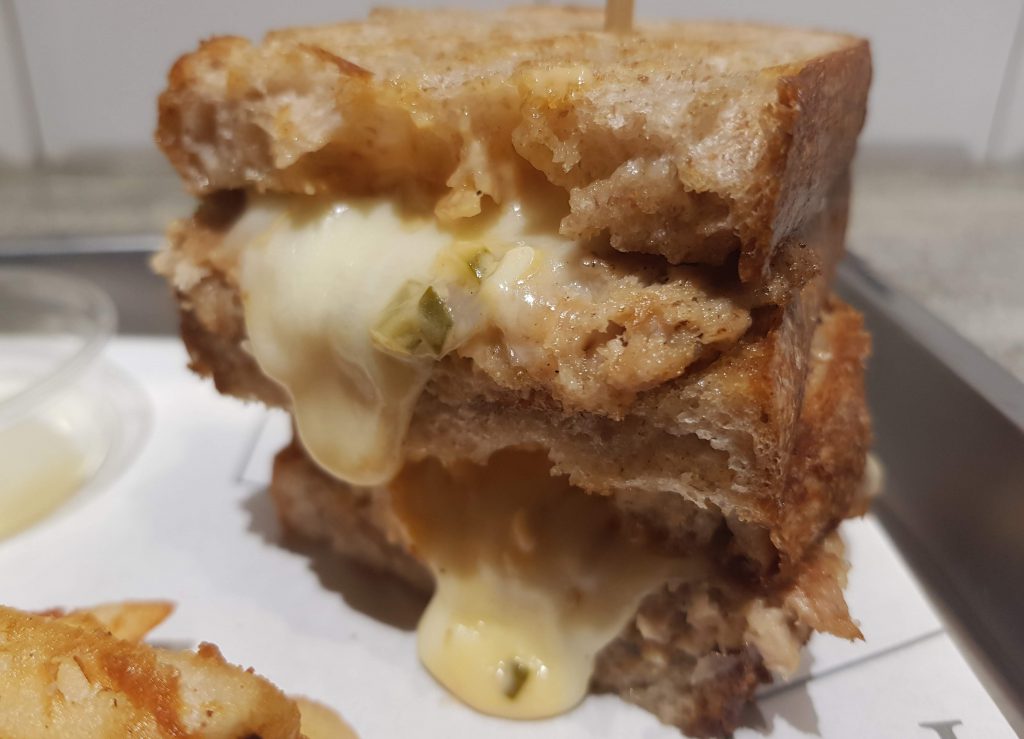 It went down very swiftly indeed – a very messy affair but it tasted divine.
To wash it down, I ordered one of the draft ales, of which they have Taihu, Redpoint and 23. I went for the Taihu Kumquat Kolsch, which was only NT$200 for what looked like 500ml. Cheaper than most places.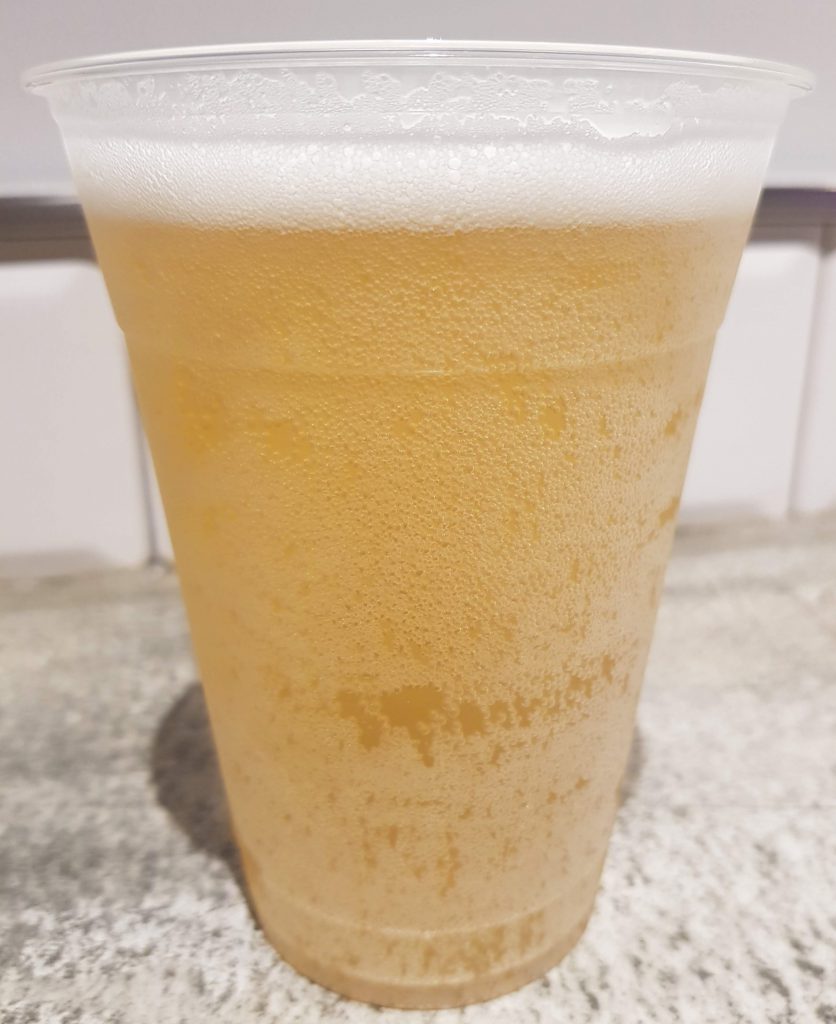 All in all, a very successful outing. Liquid Bread Company delivers on a gourmet sandwich experience, and I will be returning again and again!
Pros
Top grade bread and sandwiches
Great selection of ales and soft drinks
Cons
Would have preferred more fries
Menu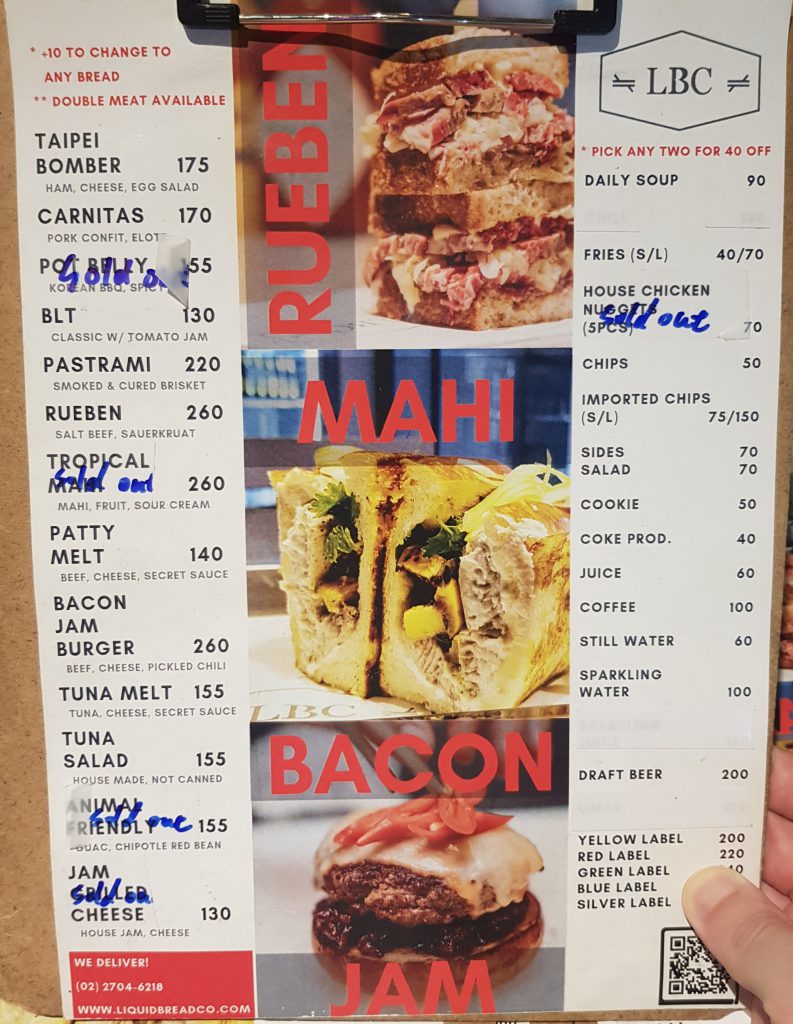 Price: $$$
Level of English: Excellent (English menu)
Traveller Tips
You can choose a different type of bread for your sandwich for only NT$10 extra
Purchase 2 soups for a saving of NT$40
Liquid Bread Company Location
Closest MRT: Xinyi Anhe Station (red line – exit 5)
If you have found the information on this page helpful, please take a minute to share this post by clicking one of the links below. Your support would be greatly appreciated :)