Ximending is cinema capital of Taipei. One of the coolest cinemas in the area is Hanko 60.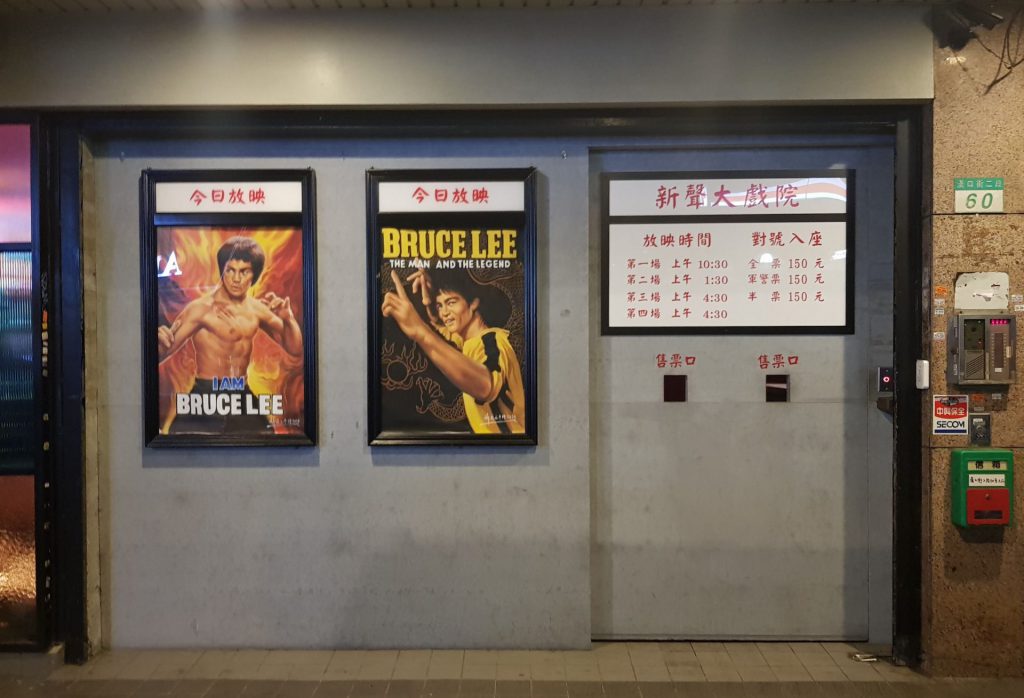 Showing only Bruce Lee movies, Hanko 60 is…
Ok. You got me. It's not really a cinema. Hanko 60 is in fact a speakeasy cocktail bar disguised as a retro cinema, which has arguably the coolest front entrance in Taipei.
Mixing movie/television themed cocktails, they have a large selection of fun and frivolous cocktails designed to have that wow factor.
Now I'm going to get one thing straight here. If you're looking for the best cocktails in Taipei, I would suggest you go elsewhere. Hanko 60's cocktails do look the part…but that's where it ends. Taste-wise, they're not bad – just not great.
Having said that, for novelty value, Hanko 60 would get an 88% rating on Rotten Tomatoes.
For taste however, they would get a Hanko 60%. Certainly not deserving of the 4.9 rating on Google maps.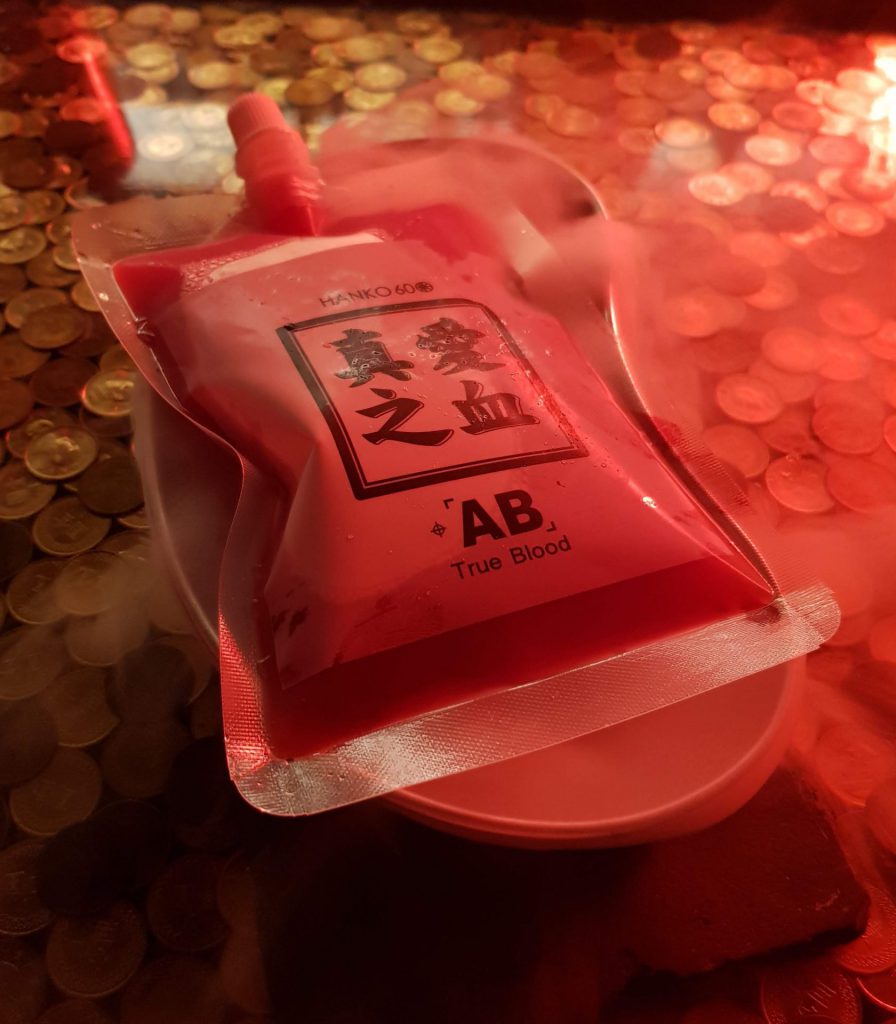 The True Blood cocktail comes in a blood bag of course, with dry-ice added to give it a spooky cinematic effect. Combining vodka, blueberry and a heering cherry brandy, it was distinctly average in taste.
The Movie Street on the other hand, is cleverly disguised as a bag of popcorn. It's a great way to smuggle drinks into a cinema. Mixing rum, yogurt liqueur, milk and sea salt, it's quite sickly sweet and difficult to finish.
Hanko 60 do mix a range of classic cocktails too, and have an interesting selection of bar food available, including fish cigars, which are spring rolls made to look like cigars. Their Fried Tempura, which we thought was going to be tempura vegetables, was actually more like prawn crackers. They were surprisingly good.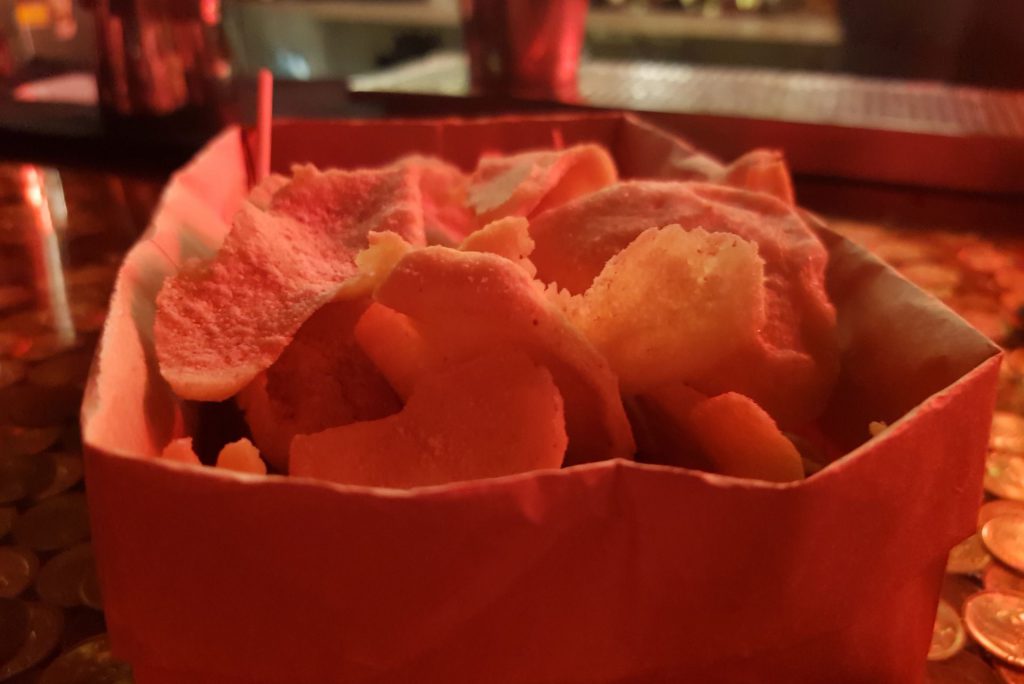 Another disappointing aspect of Hanko 60 is the interior of the bar. It really is nothing special, and I've been to much nicer bars in Taipei.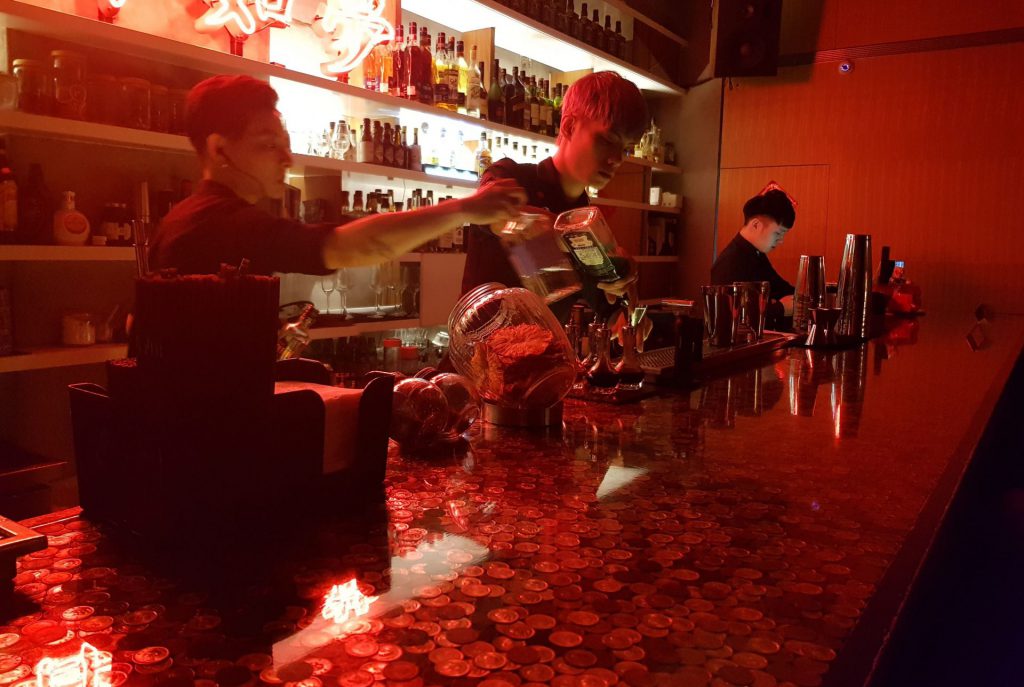 I would never have recommended Hanko 60 if it wasn't for the novelty factor. Geeks like movie related gimmicks, and Hanko 60 ticks all those boxes in that regard.
Pros
Very cool entrance
Fun cocktails
Cons
Don't expect the cocktails to taste great
Interior nothing special
Traveller Tips
Booking ahead is advised, especially on weekends
Hanko 60 Location
Closest MRT: Ximen Station (green/blue lines – exit 1)
Located Nearby
If you have found the information on this page helpful, please take a minute to share this post by clicking one of the links below. Your support would be greatly appreciated :)