Yong He Soy Milk King is one of the most popular Taiwanese breakfast places in Taipei.
Actually it's not solely a breakfast restaurant as it's open 24 hours a day, 6.5 days a week (only closing it's doors on Sunday after midday for 12 hours so they can give the place a thorough clean).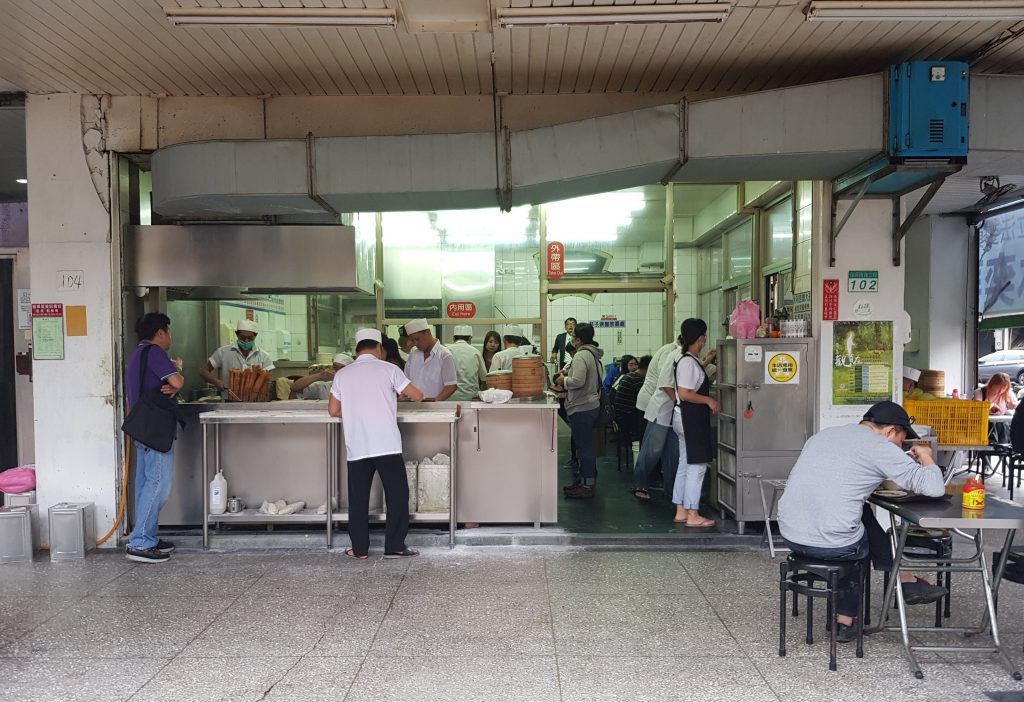 But it's breakfast that's the most popular time, with long queues of local folk and tourists waiting to see what all the fuss is about.
Aside from soy milk, Yong He are probably most well-known for their fried dough sticks, a deep-fried doughy tube, probably the best in Taipei. Done wrong, and they're very greasy and not pleasant to eat, which is why people will flock here, as the dough sticks are crispy and light.
On the menu as Fried Bread Stick, you can have one on it's own or wrapped inside a pancake with fried egg (on the menu as Fried Bread Stick & Egg Pancake).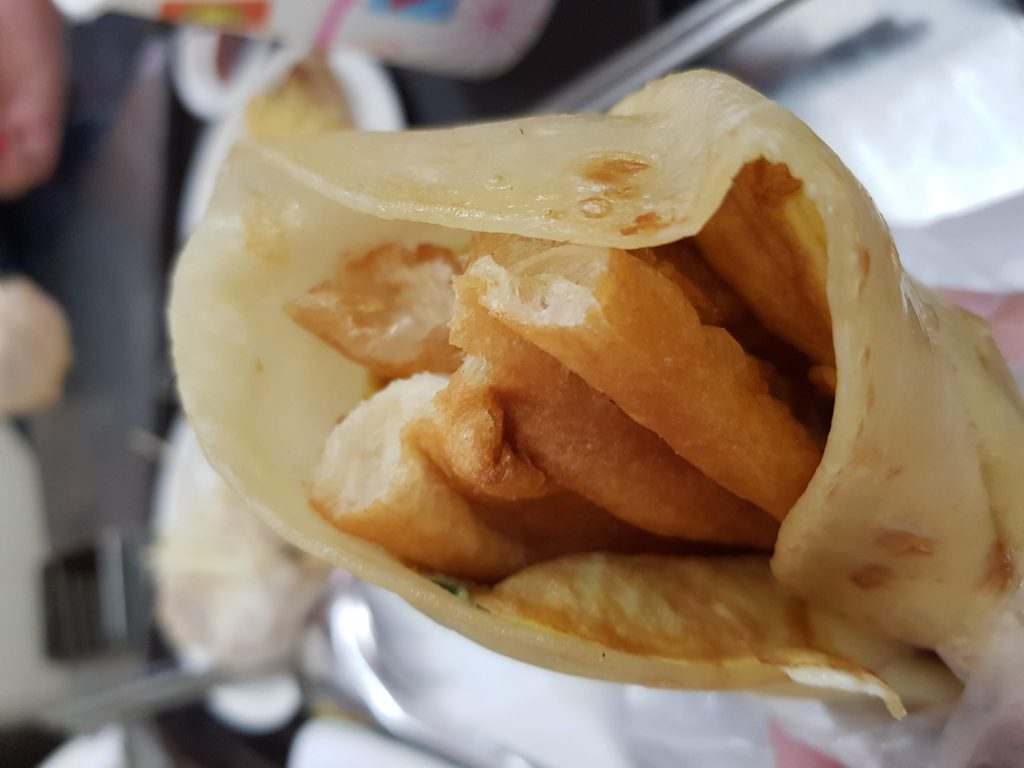 Their deep fried Radish Cakes are also one to try here, with optional topping of fried egg. Radish cakes are a very popular breakfast option in Taiwan, and Yong He Soy Milk King makes some of the best.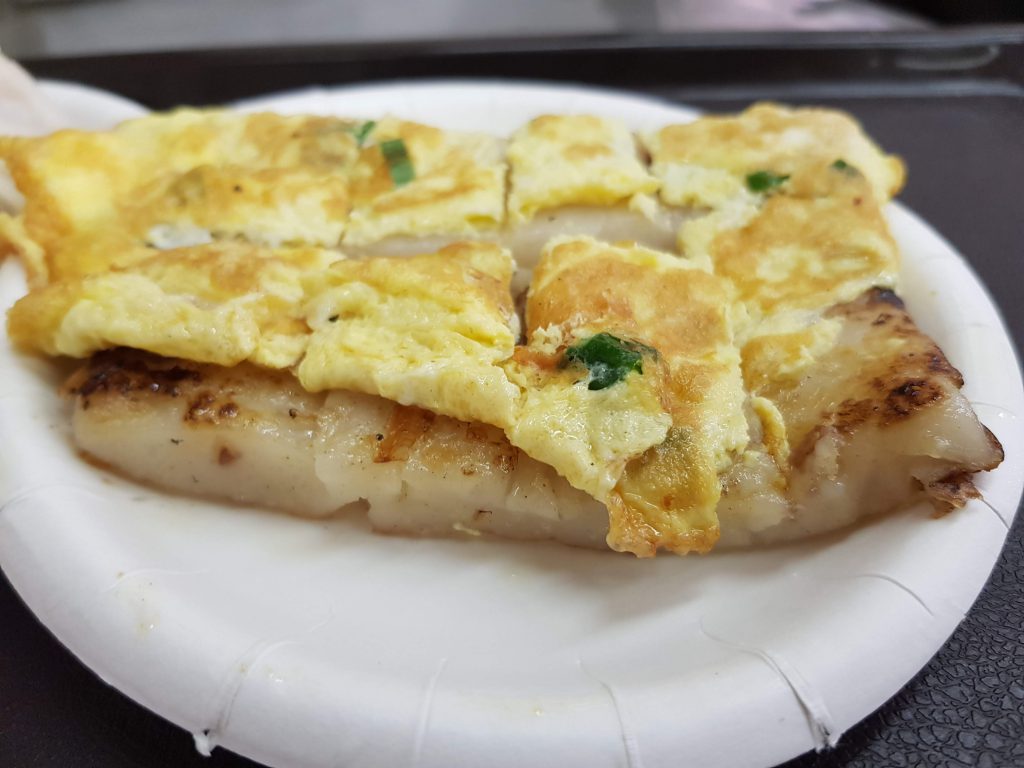 Dumplings are probably not most westerners choice for a breakfast, but locals love them for any meal. They come with strands of ginger and you'll need to grab a dish of soy sauce to dip them in.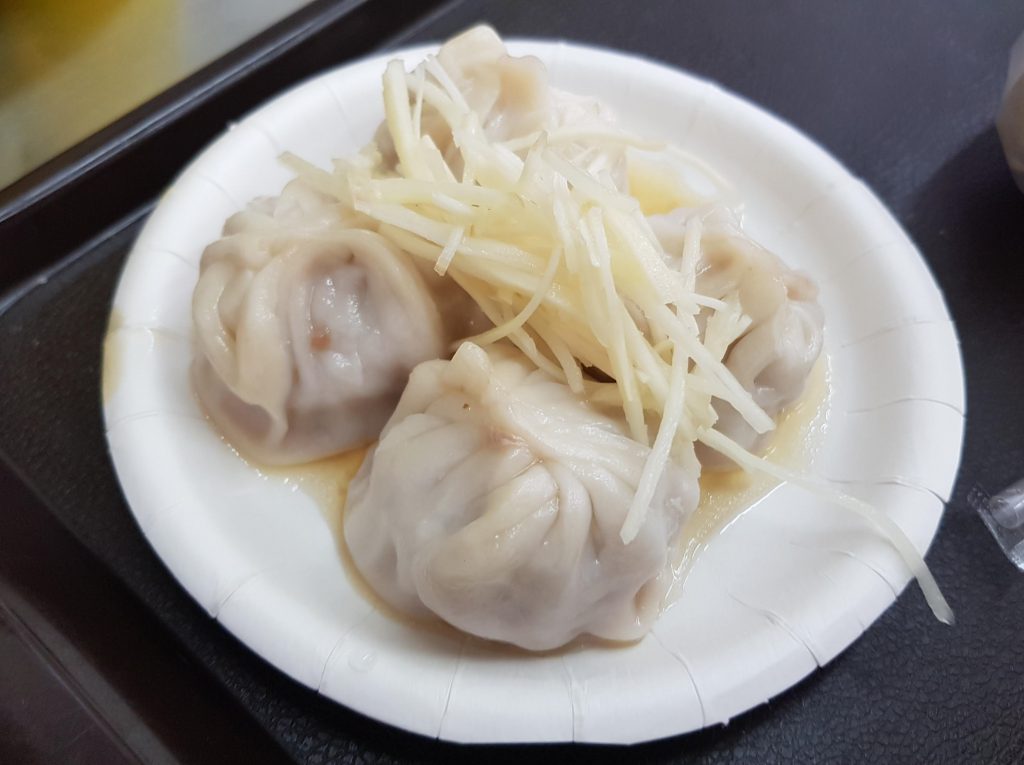 Their other speciality of course is soy milk, coming in many different variations of sweetness or with peanut milk. Alternatively, you could opt to try their salty version of soy milk, which is eaten more like a soup than a drink. Either way, they're a great way to wash down your morning meal.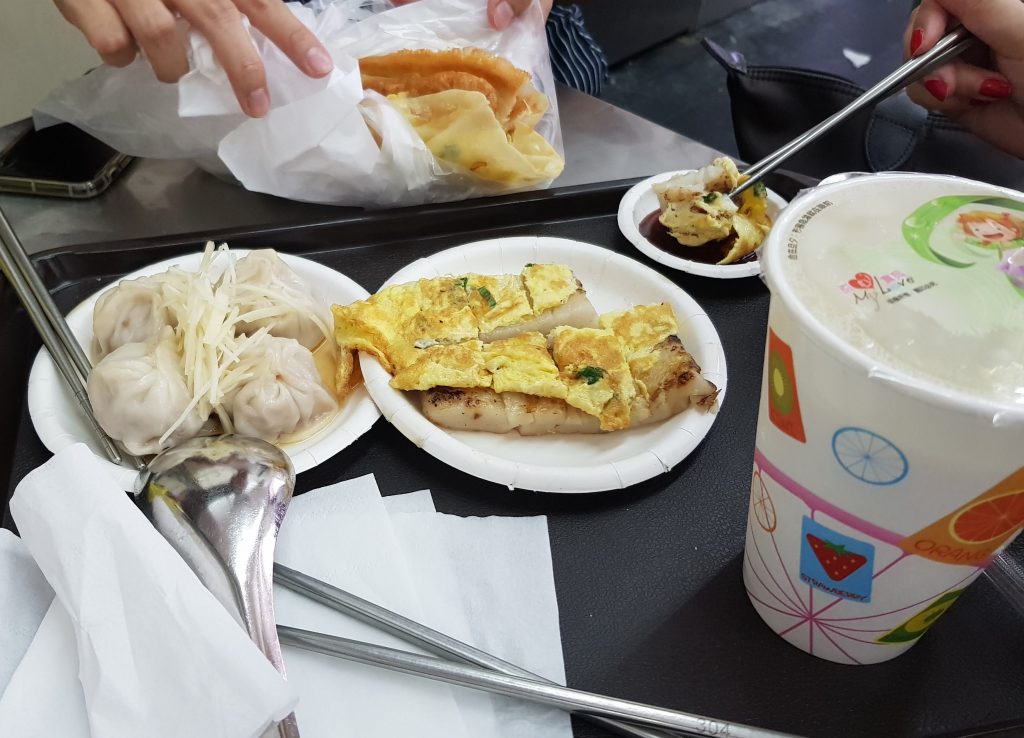 Seating, as you would expect from a local place, is basic and you'll usually need to share a table. There is some seating outside too if it's not to hot.
It's very cheap here, and you can have a full breakfast for less than NT$100. English menu's are available on request (see below).
Yong He Soy Milk King is a must-try breakfast place if you are feeling adventurous and wish to taste some Taiwanese breakfast food and beverages.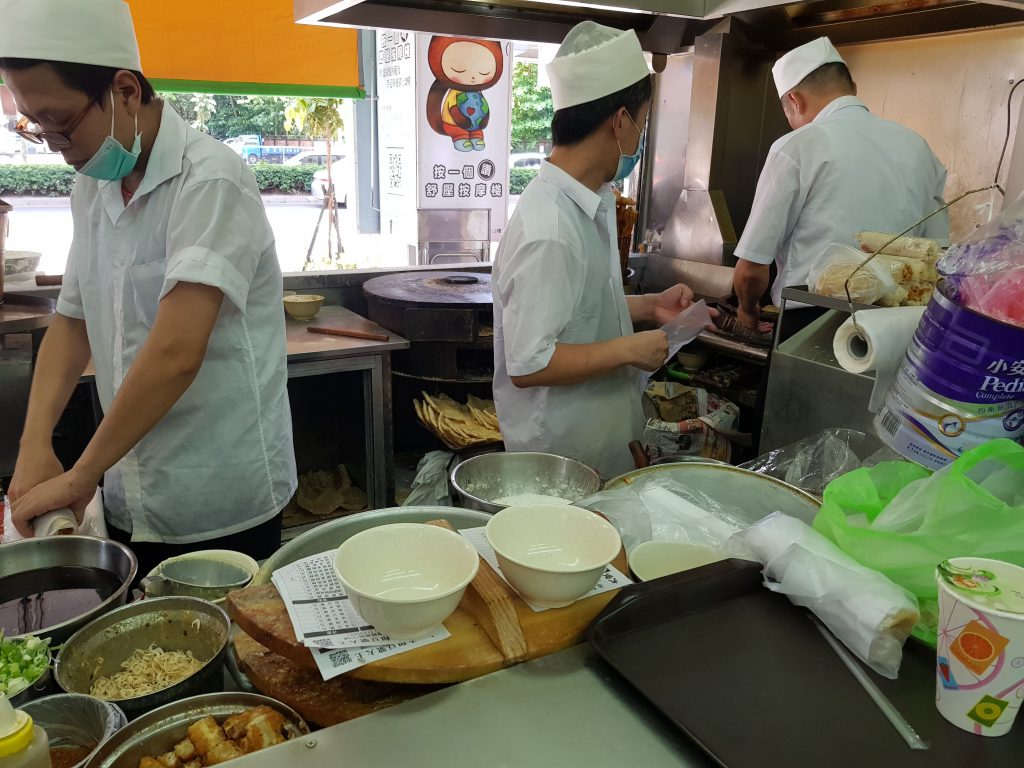 Menu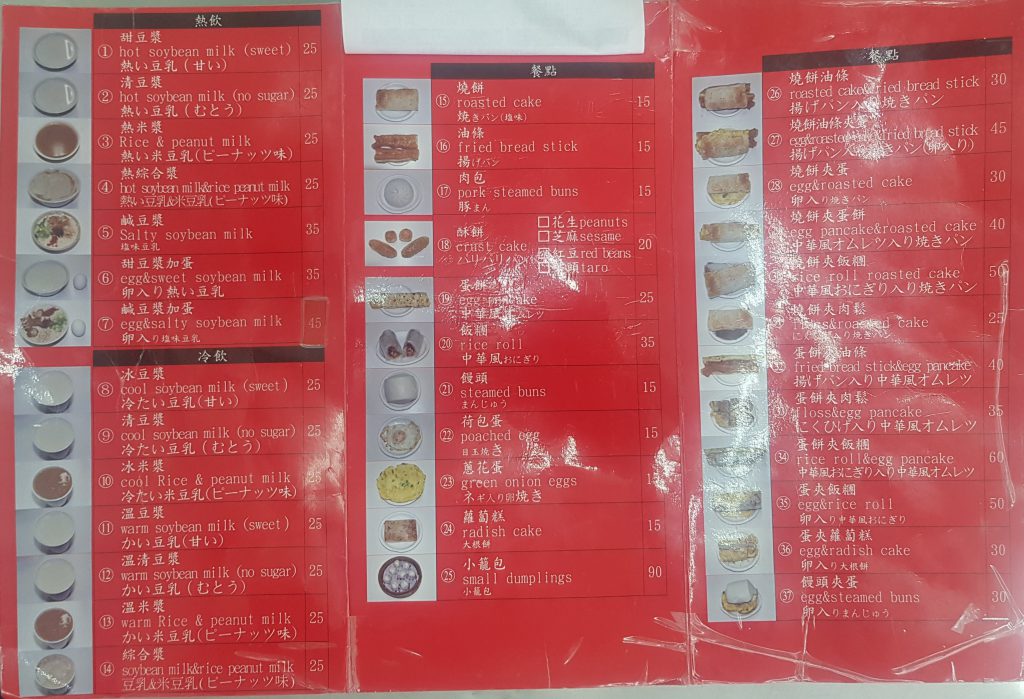 Pros
Best savoury churros in Taipei
Extremely cheap
Cons
Very busy during breakfast
No English
Price: $
Level of English: None (English menu available)
Traveller Tips
Come later in the day (or very early) to avoid queues.
Open 24 hours except on Sunday afternoons.
Location
Closest MRT: Daan (red line – exit 4 or 5)
Located Nearby