Miacucina is a vegetarian restaurant chain with a few branches in Taipei. Meaning 'My Kitchen' in Italian, while they do serve a lot of dishes found in Italy, their menu includes many other styles of food.
The restaurants are nicely fitted out with an urban and modern feel. Their Neihu branch especially, is one of the nicest places we've dined in Taipei.
Miacucina's menu is one of the most extensive in Taipei, and it would take dozens of visits to try everything here. It includes:
Open Sandwiches and French Toast – inc. Honey Peanut Butter and Strawberry Ricotta
Soups – Thick western style, inc. Squash, Carrot & Ginger, Mushroom
Mini Platters – inc. Eggplant and Asparagus, Roasted Corn with Blue Cheese
Salads – inc. Potato Salad, Tofu Salad, Veggie Bacon Salad
'Budda' Bowls – veggie bowls with fresh ingredients
Pasta – inc. Lasagne, Bolognese and Mac 'n' Cheese
Burgers – made with their own veggie patty
Panini – inc. 3 Cheese, Pesto, Veggie Bacon
Flatbreads – inc. Grilled Pepper, Pesto Avocado, Roasted Tomato
A special shout out goes to their Budda Bowls. The Super Protein Budda Bowl we tried was simply divine. Everything was fresh and crisp, topped off with a poached egg and a spicy Thai peanut sauce. One of the very best we've had in Taipei.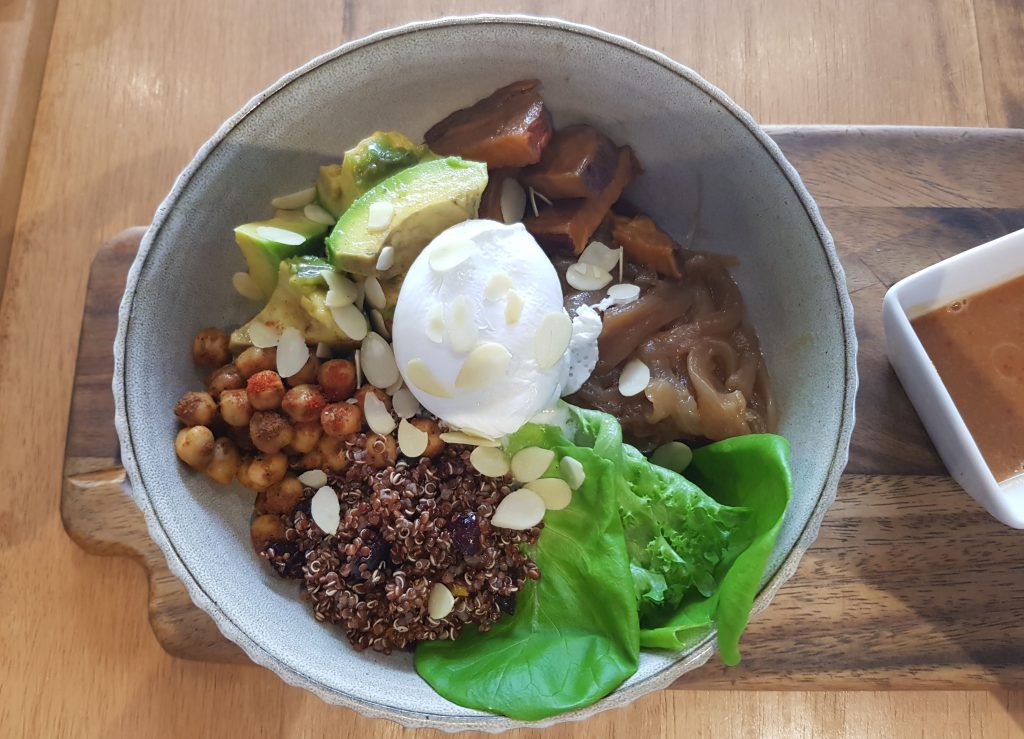 Flatbreads aren't something you find too often in Taipei, so we decided upon the Western Grilled Pepper, with grilled corn, red pepper, red onion, smoked beans with pepper jack cheese and sweet BBQ sauce. A authentic taste of the deep south if ever there was one.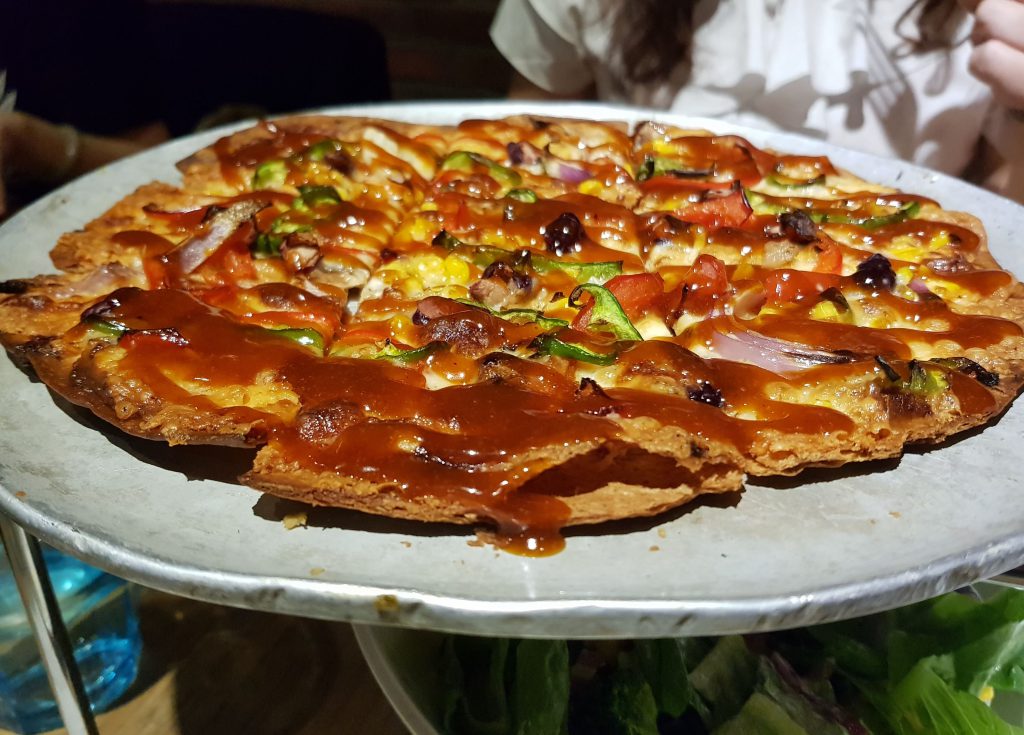 Their salads too are bold, bright, crunchy and delicious.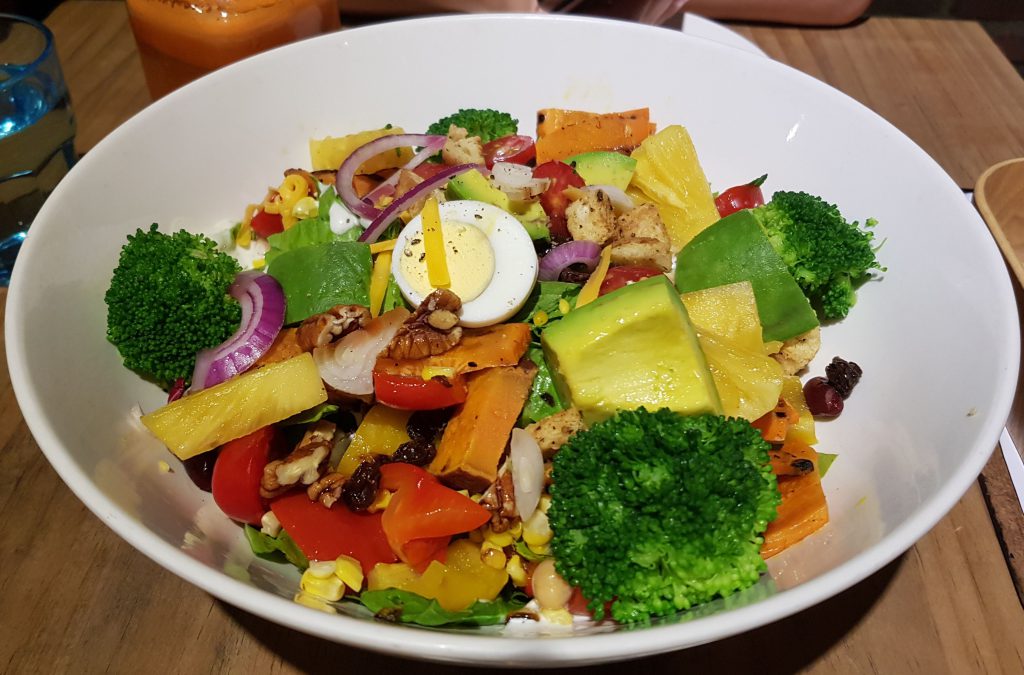 All their ingredients are freshly cut and laid out on the counter, and it shows in their finished products.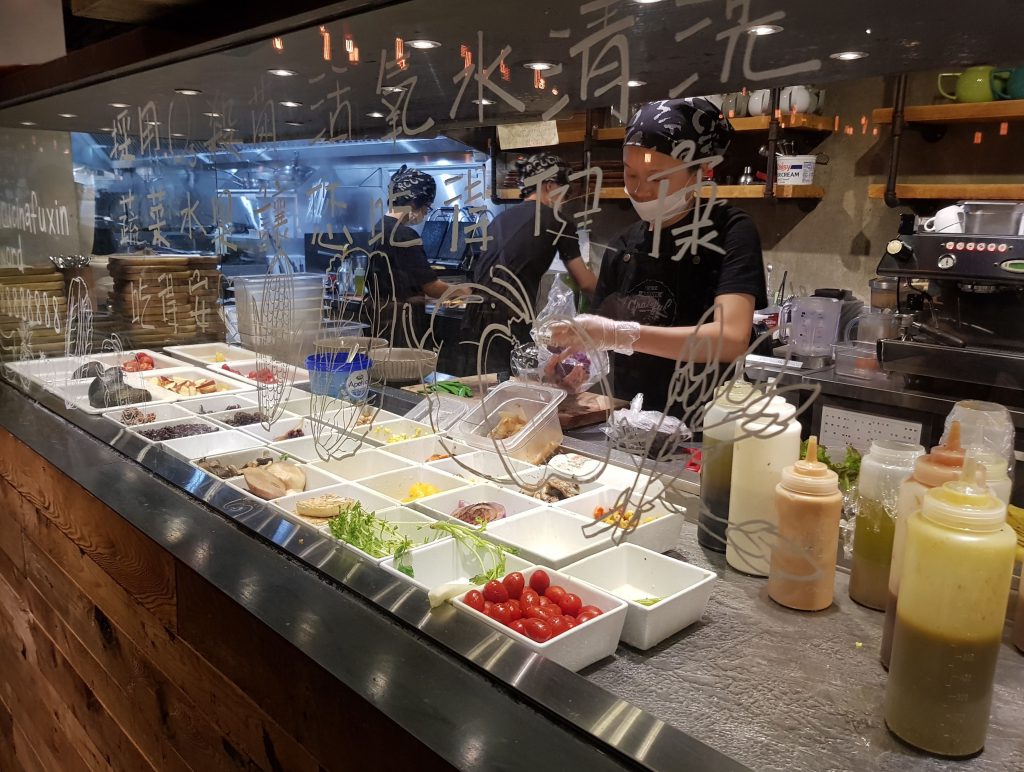 Most of the food at Miacucina is health orientated, but they do also serve up some not so healthy but delicious desserts. Waffles, cheesecakes, brownies and their homemade 'Grandmas' Pie comes in four tasty flavours. So far, we've managed to resist but time will tell.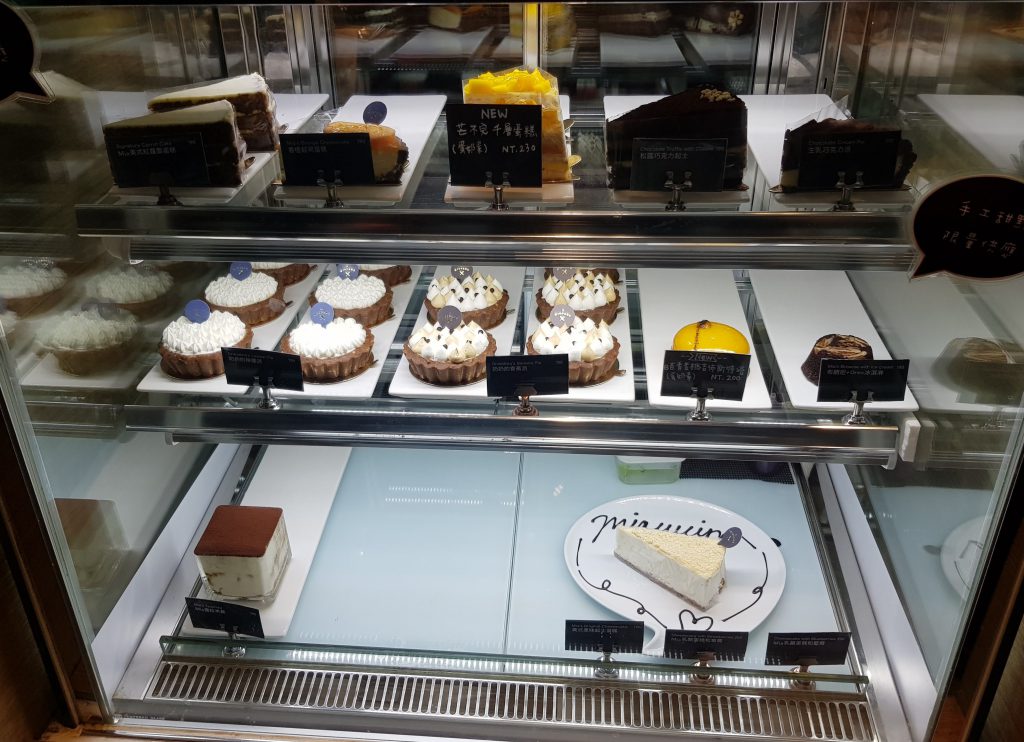 The drinks menu is equally as overwhelming, with many teas, coffees, milkshakes, sparkling/still fruit juices and smoothies, although their smoothies are really milkshakes.
Laden with a big dollop of ice cream, the Oh My Apple Pie 'smoothie', with banana, apple pie and cinnamon ice cream was a devilish joy.
They also have alcoholic options – beer and wine, while they've just started serving cocktails, including a delicious glass of Sangria.
If you arrive before 11:00, they have a few brunch options also, such as Eggs Benedict, Omelettes, Croque Madame among the dishes available.
With such an enormous variety of great vegetarian dishes to try, we will no doubt be returning to Miacucina to sample some more.
Menu
Pros
Huge selection of food and drinks
A few branches around the city
Cons
It can get busy and so service does suffer
Price: $$
Level of English: Good (English on menu)
Traveller Tips
The nicest branch we've been to so far is the Neihu one
Locations
Fuxing Branch (Zhongxiao Fuxing MRT – exit 5)
Xinyi Branch (Taipei 101 MRT – exit 4)
Nanxi Branch (Zhongshan MRT – exit 2)
Shilin Branch (Mingde MRT – exit 1)
Neihu Branch (Jiannan Road MRT – exit 3)
If you have found the information on this page helpful, please take a minute to share this post by clicking one of the links below. Your support would be greatly appreciated :)