The National Taiwan University (NTU) is the largest and most prestigious University in Taiwan. It has a huge campus that's open to the public to walk around.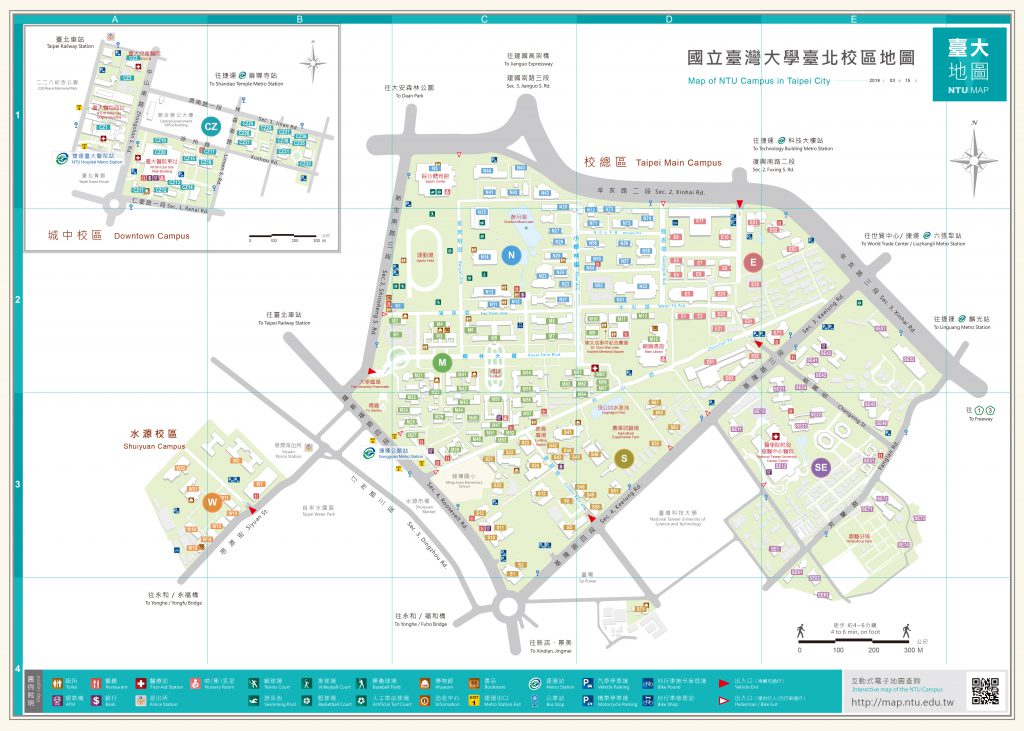 It was originally established by the Japanese while they were occupying Taiwan during the early 20th century, so there are many buildings that have Japanese architecture.
To walk around the entirety of the 1.6 km squared campus at the National Taiwan University takes a good few hours so you'll need your walking boots on, but it has many beautiful buildings and areas of natural beauty, plus there are a number of museums to visit:
NTU Agricultural Exhibition Hall
NTU Museum of Anthropology
NTU Herbarium
NTU Heritage Hall of Physics
NTU Geo-specimen Cottage
NTU Museum of Zoology
NTU Insect Museum
They have differing visiting hours but generally open between 10:00 – 16:00 (some close for any hour at midday).
Most of the area is pedestrian only, so you'll not be bothered by the noise of traffic, and it's generally a very tranquil area to walk around, with lots of shaded areas and cafes to escape the sun for a while.
The National Taiwan University campus is a huge place that's ideal for walking or taking in a museum or two.
Pros
Huge area full of things to see
Lots of cafes
Cons
10 minutes from nearest MRT
Traveller Tips
Visit one of the many museums found on site.
A map of the campus can be found here.
Location
Closest MRT: Gongguan Station (green line – exit 3)