Yongkang Street is a bustling and vibrant street located in the Daan district of Taipei.
It is well known for its diverse range of restaurants and street food stalls, offering a range of local and international cuisine. The street is lined with colourful shop fronts and street vendors selling everything from traditional Taiwanese snacks to handmade crafts.
It's one of the best places in Taipei to shop for gifts, including Taiwan's famous pineapple cake.
Yongkang Street has recently been recognised by Timeout as the 4th coolest street in the world, and it's easy to see why.
---
Perfect For
Cafes
Desserts
Gifts
Restaurants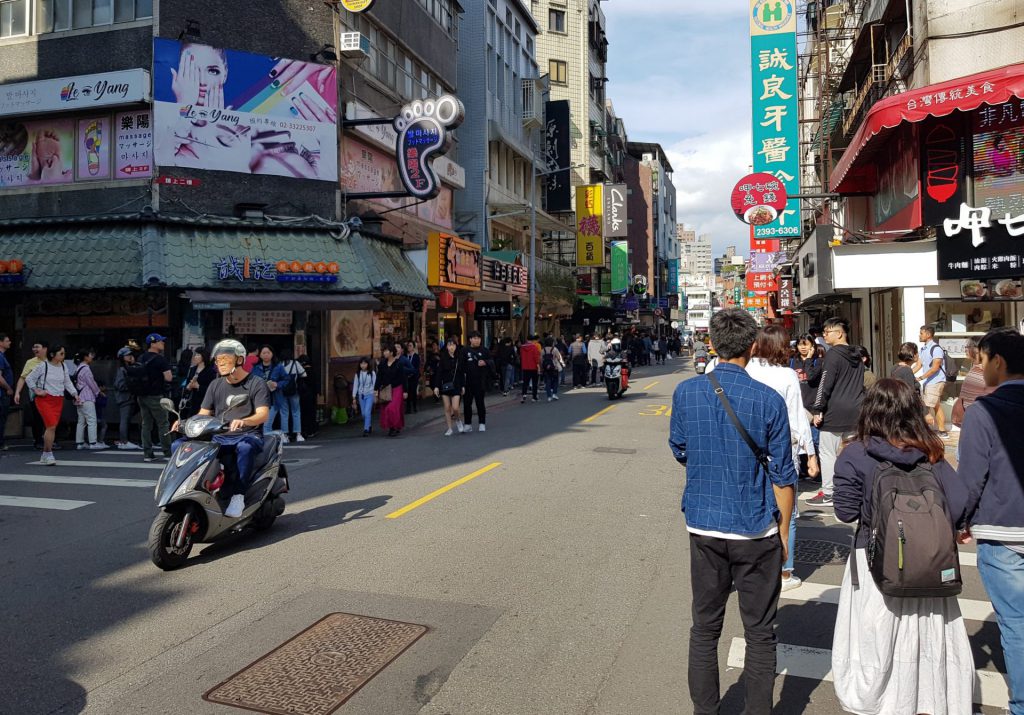 The area is also blessed with many great cafes, tea shops, dessert places and restaurants, including the original Din Tai Fung.
At almost one kilometre in length, Yongkang Street isn't pedestrianised, so traversing the pavement can be difficult, especially during a weekend. The roads and alleys that lead off the main street (mainly to the west) are also filled with shops and cafes.
Some of the best hand-crafted gift shops in Taipei can be found on Yongkong Street, including some of my personal favourites, Soyo, Soya and Lai Hao.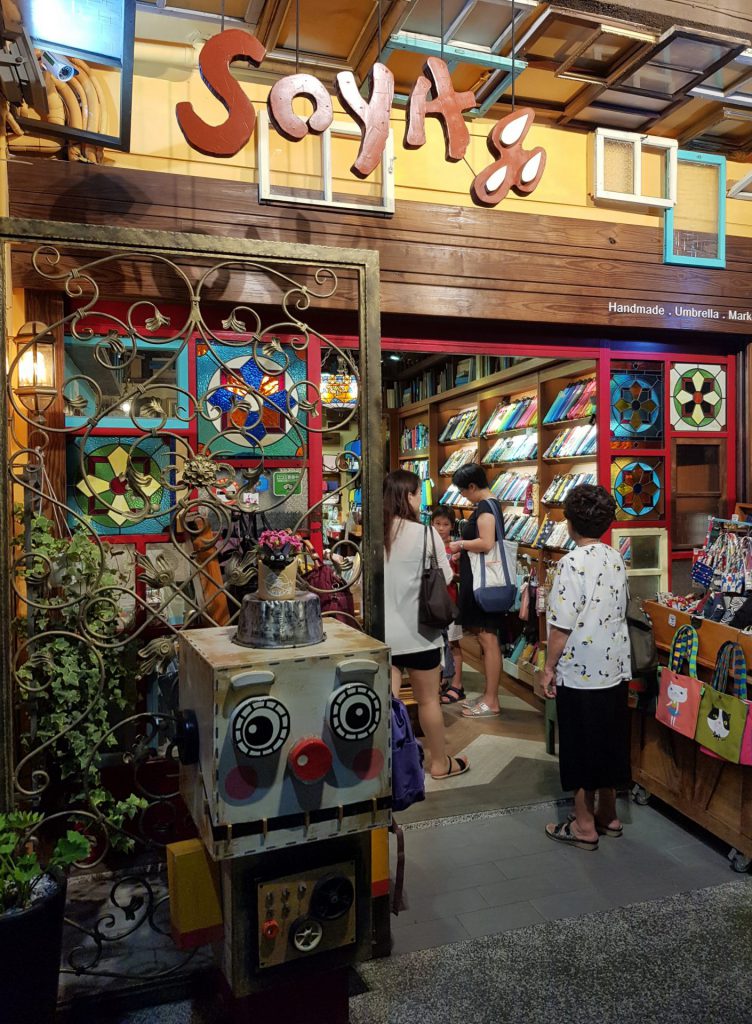 Yongkang Park is a good place to eat any street food you may have purchased, and on weekends, the street and park transform into a bustling market with street performers and live music, making it a popular destination for both locals and tourists alike.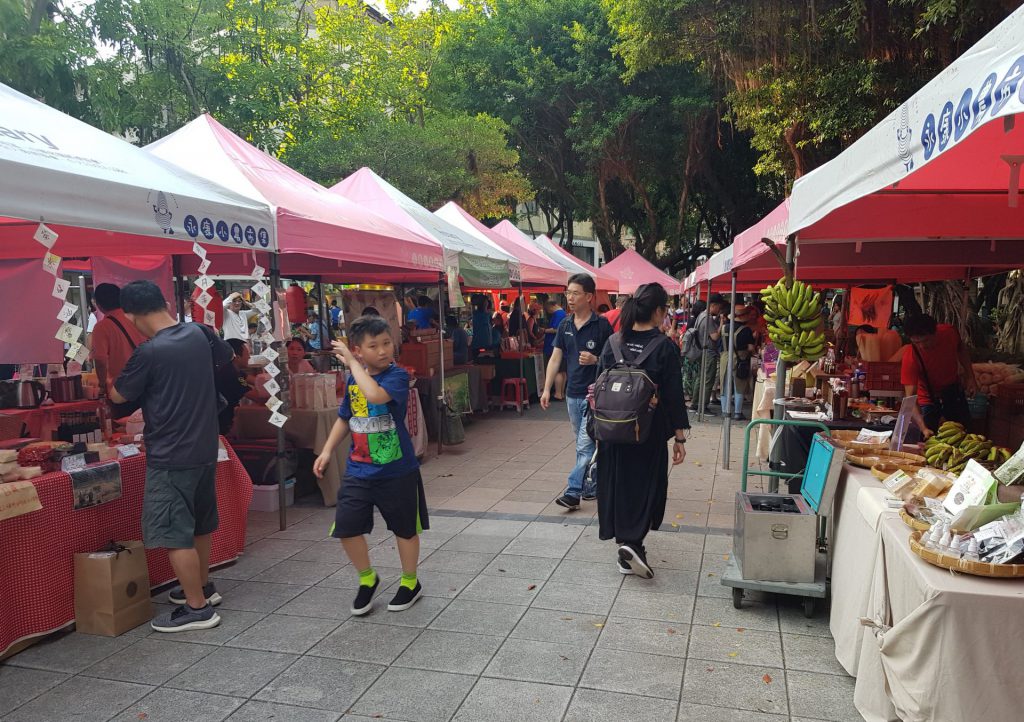 On the north corner of Yongkang Street is the flagship Din Tai Fung restaurant, which is the most popular branch in the city. Even though it's on three floors, waiting times will often exceed 1 hour, especially at weekends. Din Tai Fung have recently opened another larger branch just over the road, and queuing times here are slightly more manageable.
My post below includes tips on how to get a table.
If the wait here is too long, there are many other restaurants and food stalls in the area.
Being a former Japanese colony, there are some great Japanese restaurants, offering a wide range of cuisine such as sushi, ramen, teppanyaki and izakaya – although some of these are also very popular at lunch and dinner hours.
One of the best Japanese restaurants in the area is Wu Liu Shou, a narrow restaurant that serves delicious bites.
Toasteria is another highly recommended restaurant should you wish for more western style food. Actually located next door to Din Tai Fung, it has a modern interior and serves great dishes for any time of the day. One of my favourite pizza restaurants found in Taipei is located in this area too. Gusto Pizza originates from London, and serves delicious handmade artisan pizzas made with authentic Italian dough.
One of the best food stands in Taipei, Tian Jin Onion Pancake serves delicious Scallion pancakes, a savoury dish that's very popular, especially at breakfast time. Queues here will often extend around the corner but it moves fairly briskly.
Another very traditional Taiwanese dish is beef noodles, and one of the best places in Taiwan to try some is Yongkang Beef Noodles. They've been serving these deep and rich beef broths for 60 years, and they come highly recommended.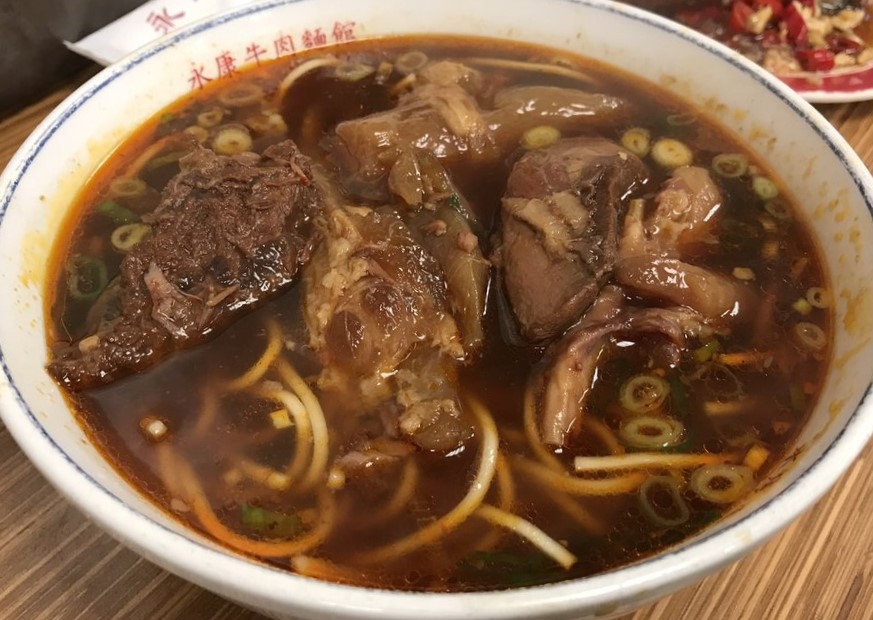 There are dozens of nice cafes to found found in the area. A couple of our favourites are Youmoutoohana and Yaboo.
Click an image to take you to each post
Yongkang Street is also one of the best places in Taipei to try a shaved ice dish, a refreshing and fruity way to cool down.
Smoothie House, in a prime position on the street is the most popular and one of the best. If you have trouble getting in here, there is another branch situated just off the main street.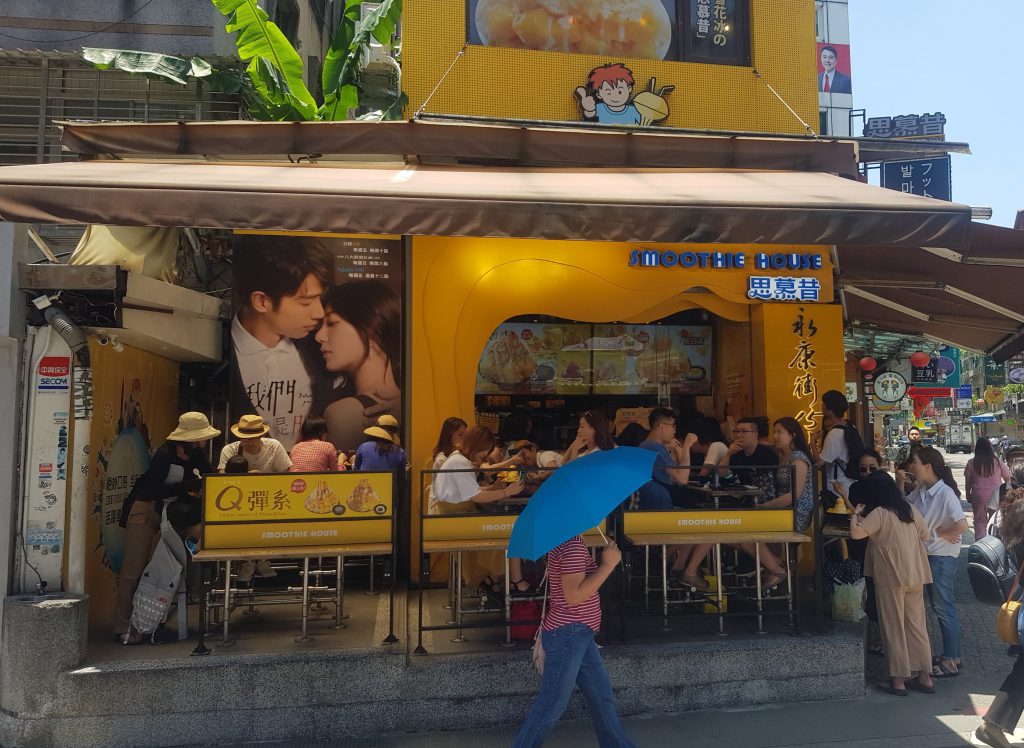 Alternatively, Ice Monster and Taro King serve some fine iced desserts too.
Yongkang Street is located within walking distance of both Daan Forest Park and the Chiang Kai-shek Memorial Hall (about 0.25 km), or alternatively they're just one stop either side of the Dongmen MRT station.
You could visit the area as part of a walk I've devised.
The atmosphere is lively and energetic, with people from all walks of life coming together to enjoy the food, shopping, and entertainment. Whether you're looking for a unique shopping experience, trying new foods, or simply soaking up the bustling atmosphere, Yongkang Street is a must-visit destination in Taipei.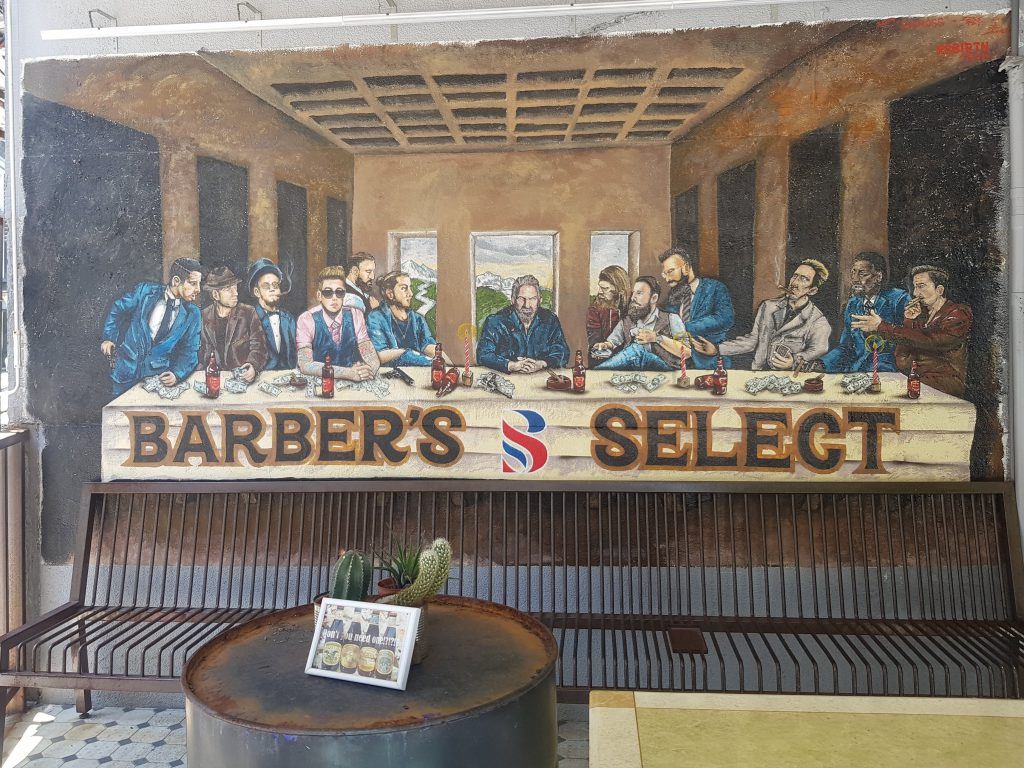 ---
Yongkang Street Location
Closest MRT: Dongmen Station (red/green lines)
---
Yongkang Street Places of Interest
If you have found the information on this page helpful, please take a minute to share this post by clicking one of the links below. Your support would be greatly appreciated :)