A Vegan eatery based in the heart of the Daan District, Plants offers vegan whole foods that's a nice spot to brunch, or to eat any time of day.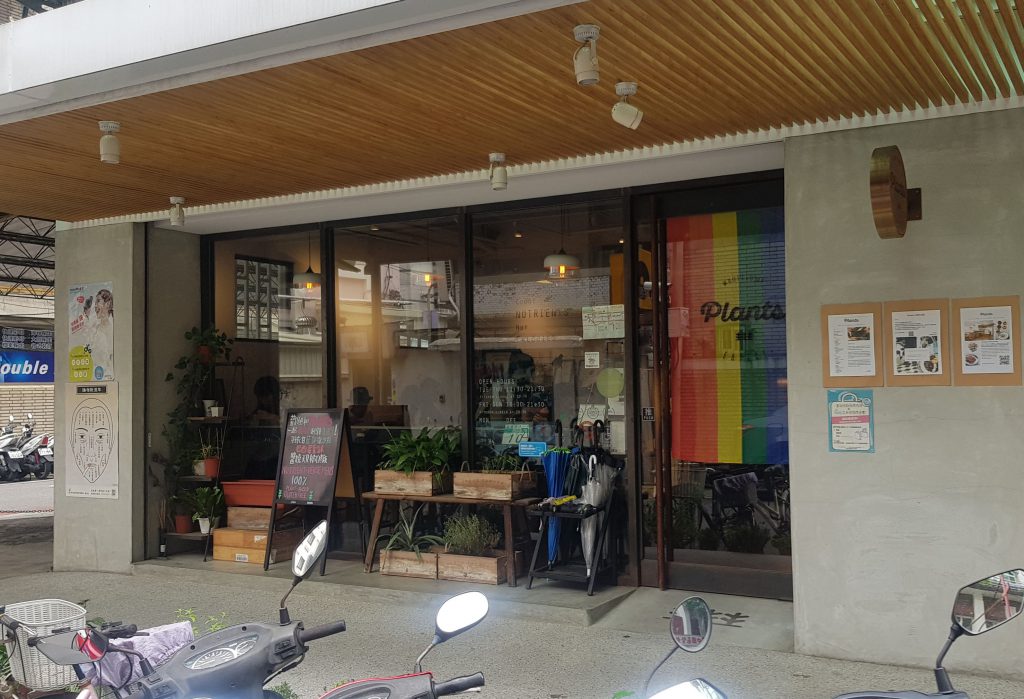 Their food is free from eggs, dairy, honey and all other animal products, completely gluten-free, with no unrefined sugars or additives. They also have some 'raw' dishes, which are cooked at under 45°C to retain as many nutrients as possible.
We really fancied one of their energy bowls, opting for the papaya (which is slightly different from the one on the menu), having kale instead of bananas, but it tasted divine.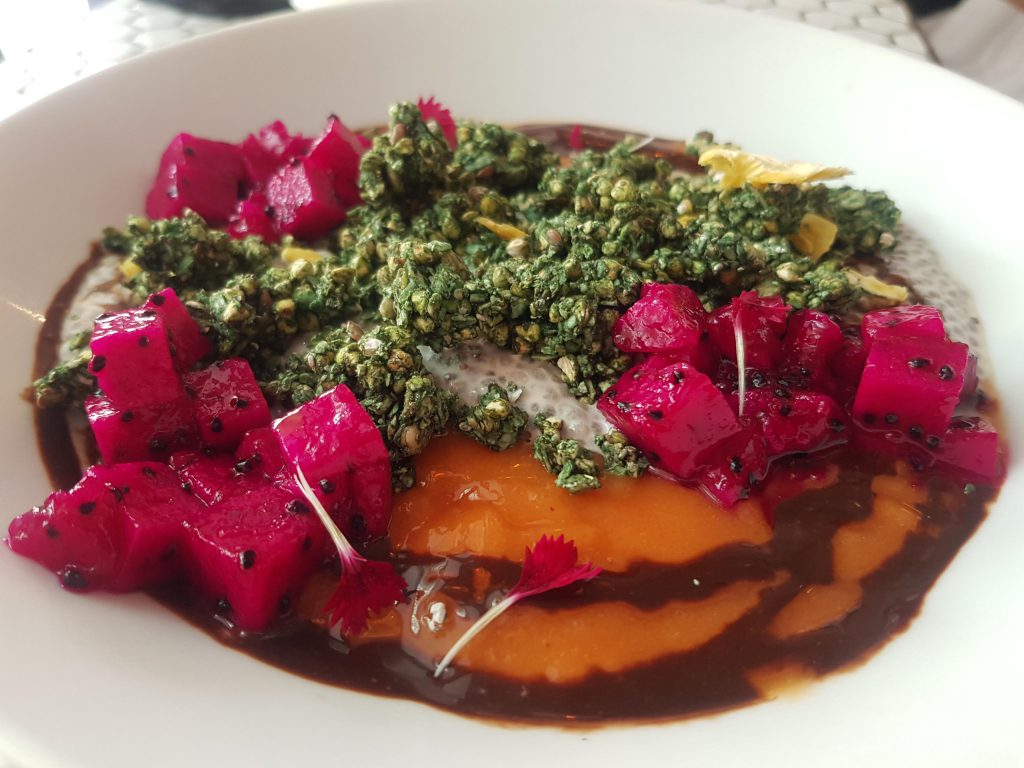 The red lentil falafel plate was equally as good. Everything was spot on, especially the falafel and hummus, probably the tastiest we've tried in Taipei. The homemade living sauerkraut was an interesting addition but worked well with the dish.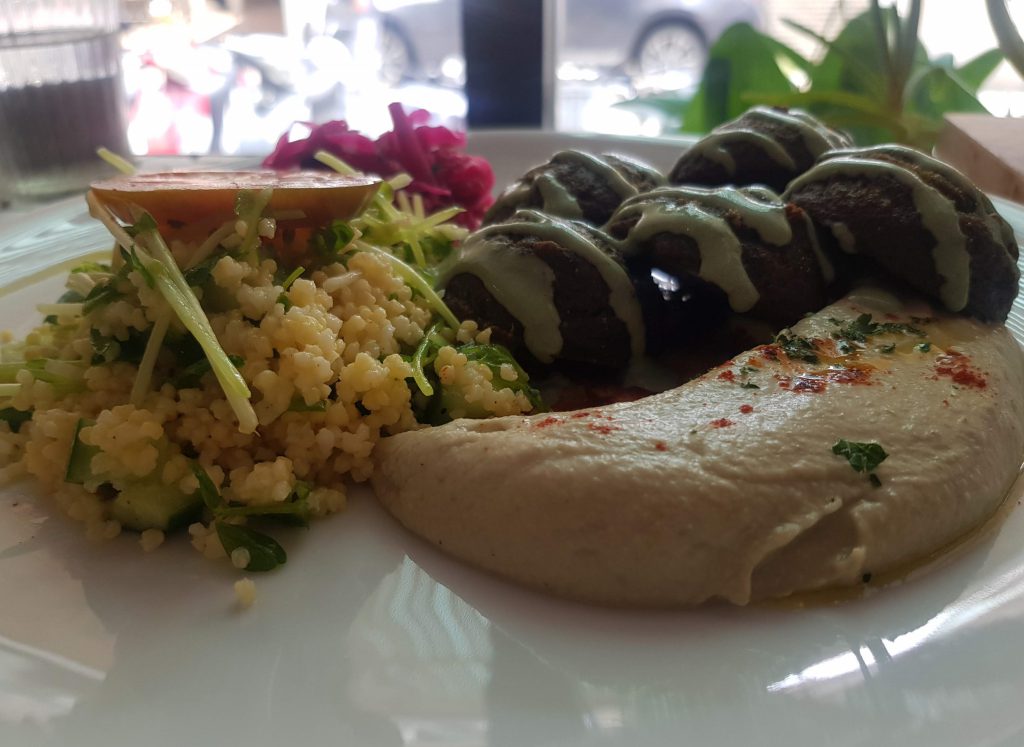 Aside from these, there are many other interesting and tempting dishes on the menu. The ones that stood out were the Moroccan bean tagine, the tempeh bibimbap and the penne carbonara. All vegan of course. We'll be sure to give these a try another time.
To quench your thirst, there are a number of detoxifying organic smoothies, along with a good selection of organic teas and coffees.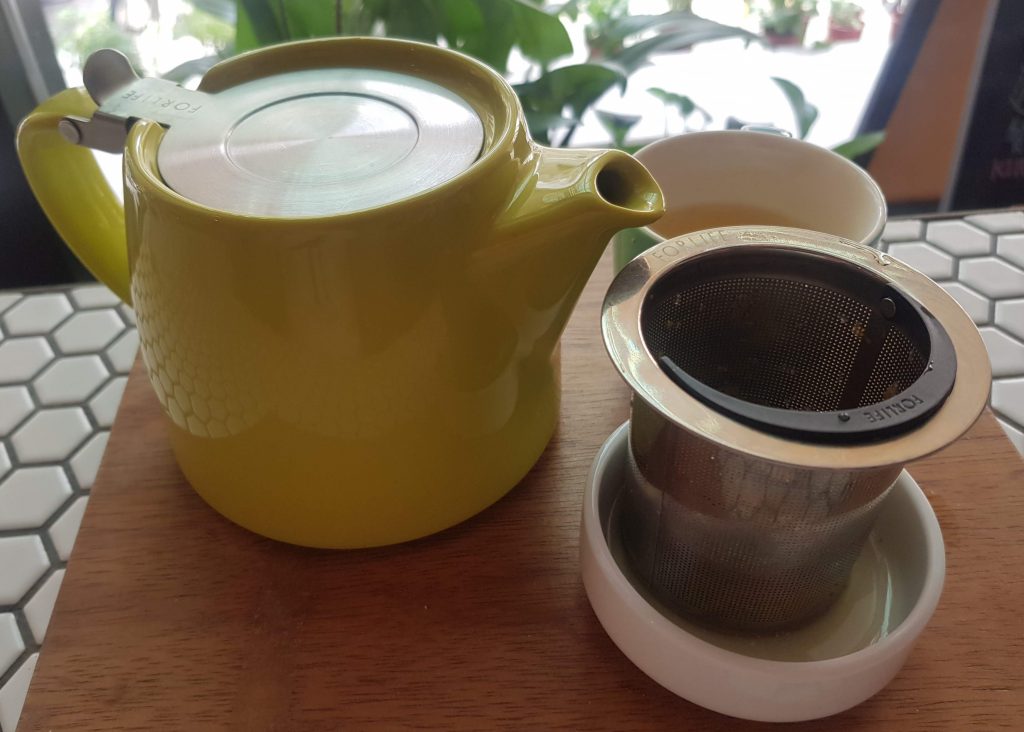 There's also a cabinet full of gluten-free delicious looking cakes, including cheesecakes and carrot cake. We managed to resist.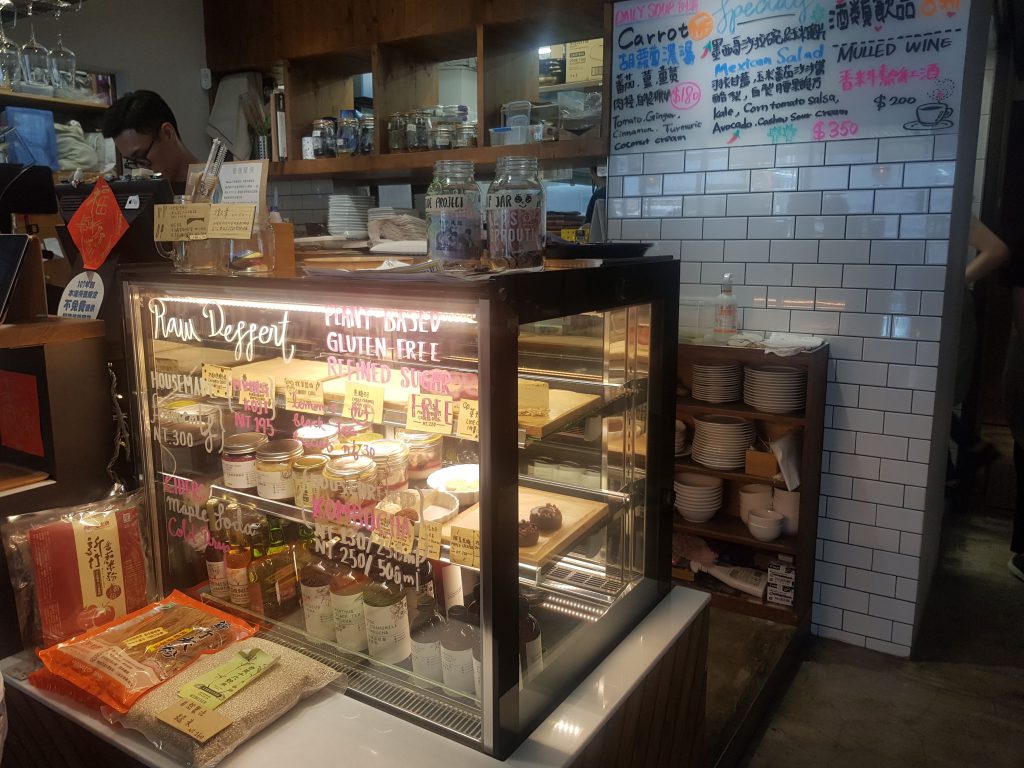 It is quite expensive here as you'd expect, with two dishes and drinks coming to around NT$1,000, so Plants is somewhere we'll return to for a special occasion.
Booking is strongly recommended as it's a popular place, especially during brunch hours.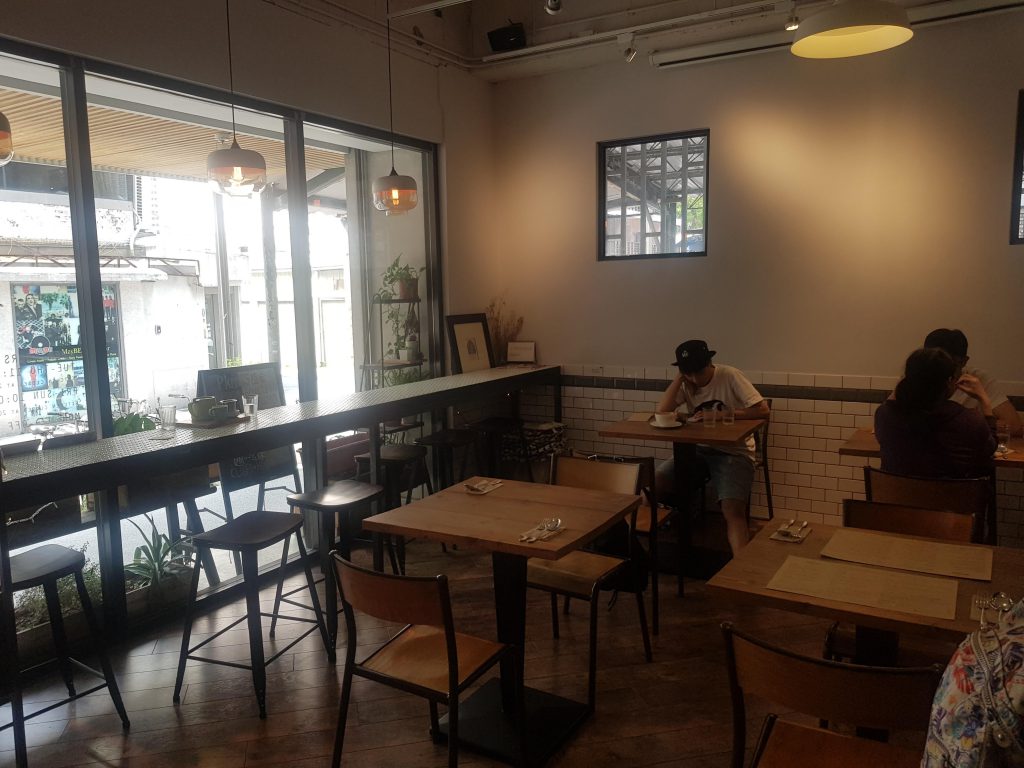 Menu
Pros
Delicious and well-presented vegan food
Guilt-free pleasures (apart from the desserts)
Price: $$$
Level of English: Good (English on menu)
Traveller Tips
You can book direct from their website to reserve a table (which is recommended)
Location
Closest MRT: Daan Station (red line – exit 6)
Located Nearby
If you have found the information on this page helpful, please take a minute to share this post by clicking one of the links below. Your support would be greatly appreciated :)