There are a few restaurants in Taipei that serve a nice bowl of soup, but I never knew there were any which specialised in them. We stumbled upon Soup Stock Store and had to give it a try, since we both love a good bowl of soup, especially as the weather gets chillier.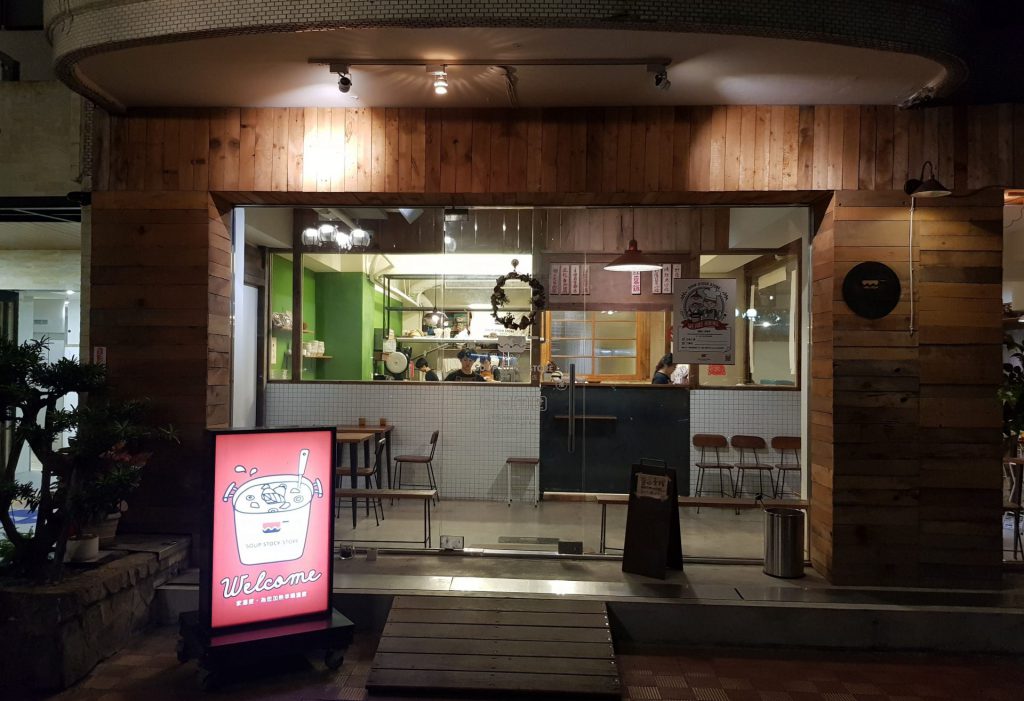 The moment we walked into the restaurant, we were hit with a lovely aroma of the soup. It was a good sign of things to come. The restaurant is quite large and roomy, and although it was busy, there were a couple of free tables.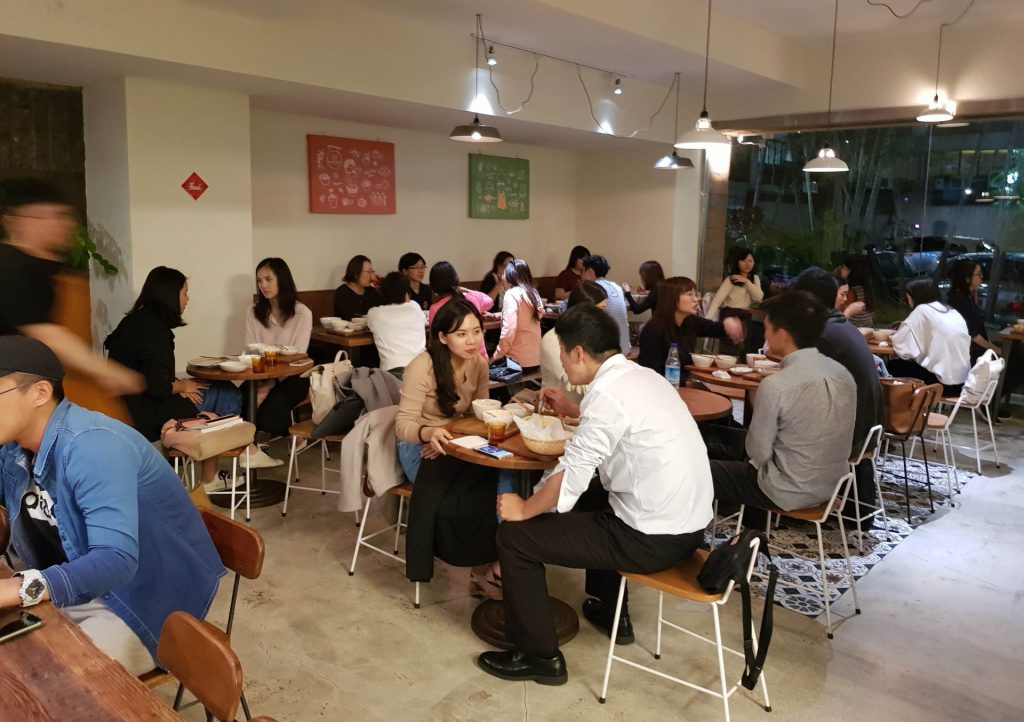 Soup Stock Store have about 25 soups in total on their menu, but only around 7 or 8 of these are available on any given day. They will rotate the soups every day, and will post on their Facebook page (before 11:00) the soups available for the current day. When they run out of a particular soup, then it will be removed from the menu.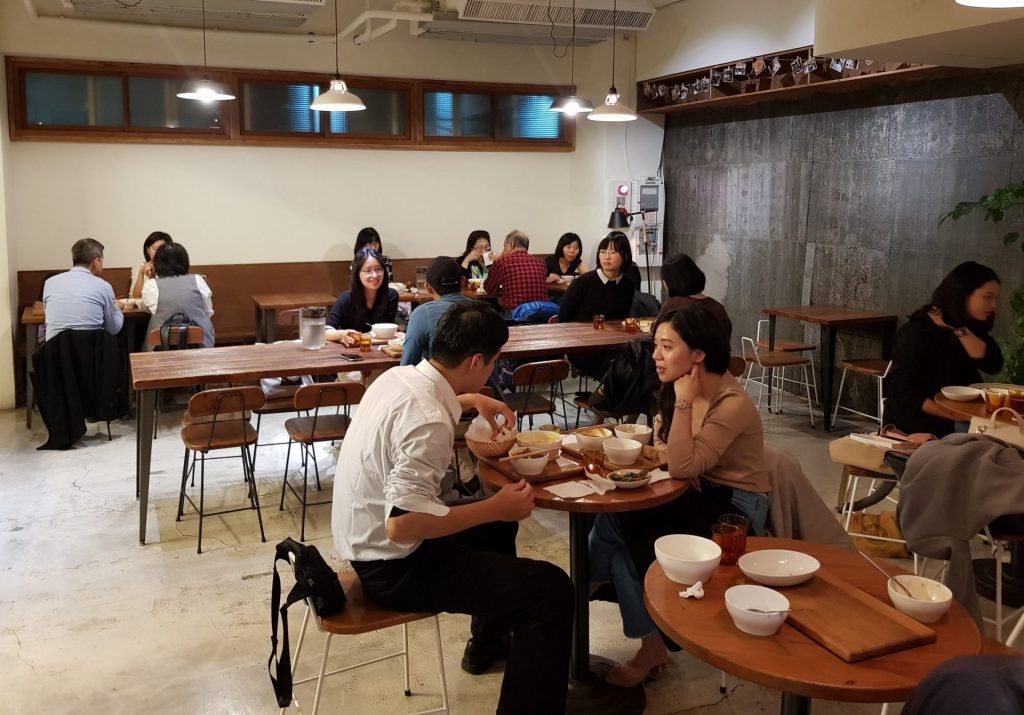 Soups can be purchased on their own, but it's best to order two at a time as they have some good deals. The most basic deal cost NT$260, which is for any 2 soups and a side or either rice or bread. (see Traveller's Tips section for all deals).
We also got an accompaniment with one of our meals (for NT$310), which turned out to be a dish of Lemon Flavoured Egg Salad.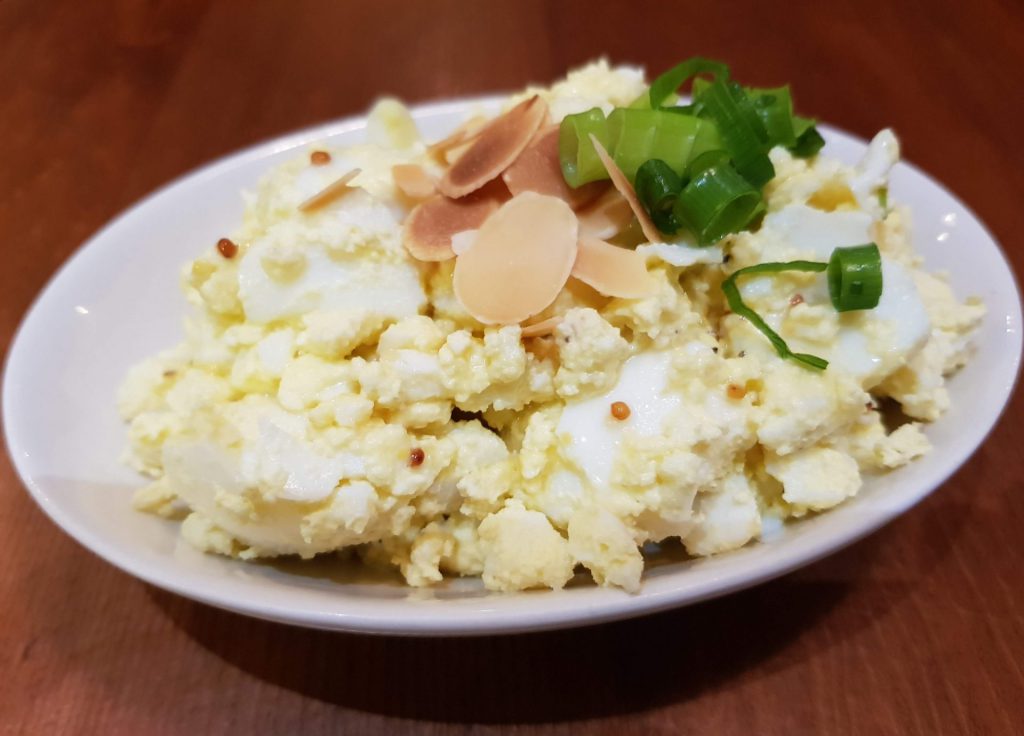 We both chose to get bread and decided on our soups. I went for the Japanese Style Beef and Veg Soup, and the Mushroom Soup.
The beef soup was fantastic. Quite a thick and comforting tomato broth, with tender beef and soft carrots and radish. The bread was still warm and perfect for dunking in it. The mushroom soup was a thin broth and had a large variety of mushrooms and some other veg thrown in. I didn't love it as much as the beef soup but it was still very appetising.
We also ordered the Sweet Potato Soup and a Vegetable Soup. The sweet potato was in a larger bowl than the others, probably as it's much simpler and cheaper to make. It was thick and slightly sweet, although not too sweet. The vegetable soup is suitable for vegans, and had a nice selection of vegetables.
Other soups we have since tried here have been equally excellent.
The Mushroom Chowder with Thyme was much thicker than the previous mushroom soup we tried, and was all the better for it. Probably the nicest soup we've tried so far was the Cheese Green Curry Chicken Soup. A delicious soupy curry, not that hot (spice-wise) but great none-the-less!
The Red Miso Soup with Sweetcorn and Pork was another thinner soup but was another I couldn't fault.
The breads to accompany the soups include Japanese Soft Bread, French Crisy Bread and Focaccia. All are freshly baked and are delicious, especially the Focaccia.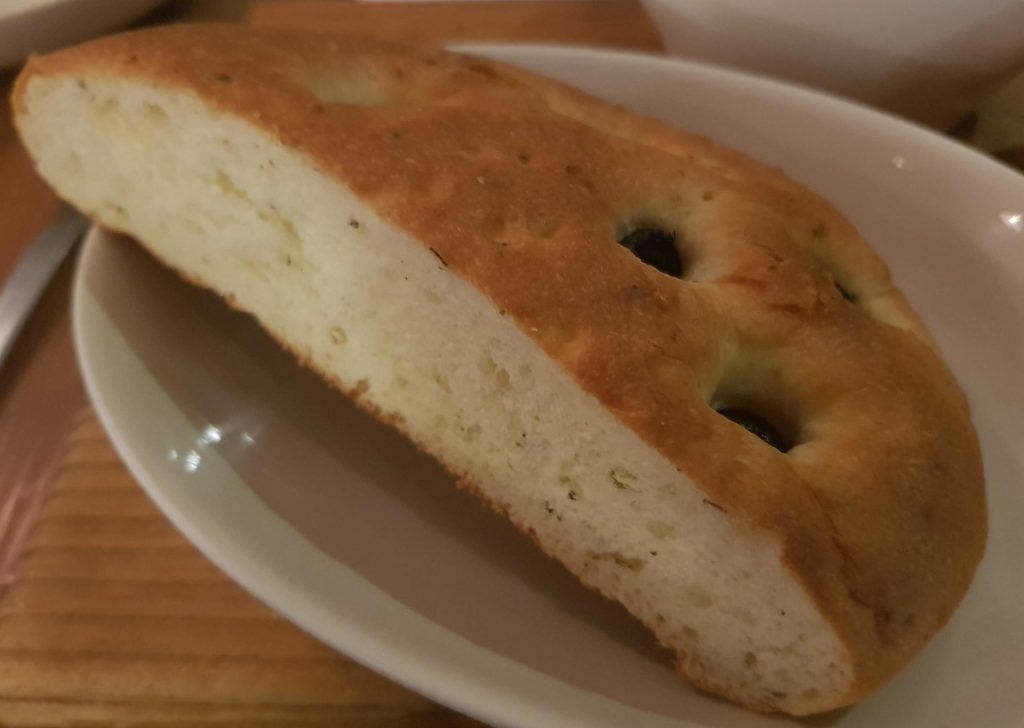 Two soups each, plus bread and a side dish comes to NT$570, which we thought was great value for some nice comforting food.
Soups are ideal for takeaways and deliveries, and Soup Stock Store does both. I think we'll be getting a few takeaways from here in the future, as their soups are delicious.
Menu
Pros
Great selection of soups
Nice bread
Cons
Only some soups available each day
Price: $$
Level of English: Low (No English on menu)
Traveller Tips
Check their Facebook page to see which soups they'll serve for the day. The Taipei store is called Guangfu.
Get 2 soups and a side of bread or rice for NT$260
Get 2 soups and a side of bread or rice and an accompaniment for NT$310
Get 2 soups and a side of bread or rice and a salad for NT$320
Soup Stock Store Location
Closest MRT: Sun Yat-Sen Memorial Hall (blue line – exit 3)
Located Nearby
If you have found the information on this page helpful, please take a minute to share this post by clicking one of the links below. Your support would be greatly appreciated :)