Taipei Jazz Festival is Taipei's annual Jazz event, found at various locations and culminating at the Daan Park Forest pavilion over a weekend in October.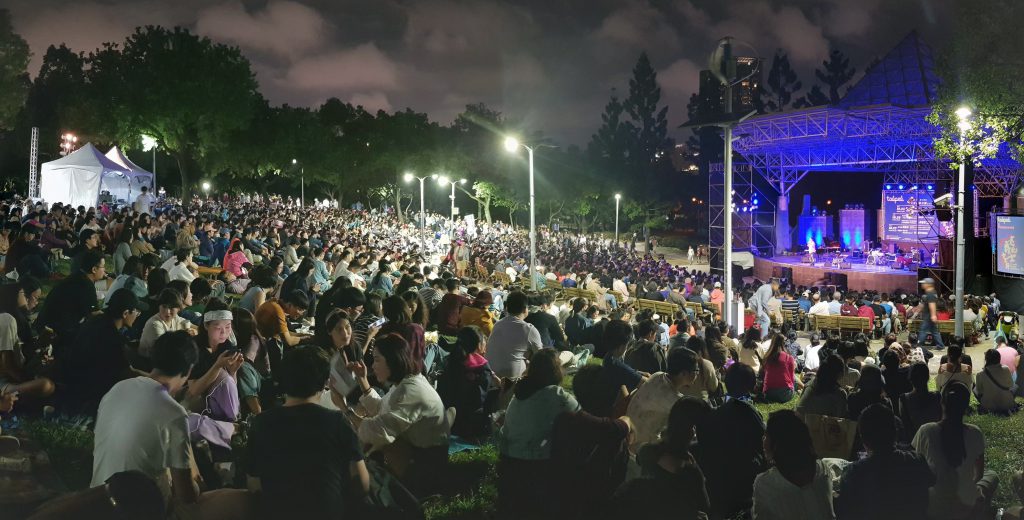 The festival has locations at these venues around Taipei –
Songshan Cultural Park
Dahu Park
Zhongshan MRT Station – Jazz square
Taipei Expo
Daan Forest Park
They also have workshops, masterclasses and lectures about Jazz, most of which are free.
The jazz at Songshan Cultural Park is usually over 3 nights the weekend prior to the main event at Daan Forest Park. While I wouldn't say the jazz here is brilliant, it's still features some nice bands, although the stage is quite small.
Some of the acts at some of the other locations are nothing special, but the Daan event has some world class performers, while being completely free. It runs for three evenings at the pavilion, kicking off at 17:30 or 18:00 and running until 22:00.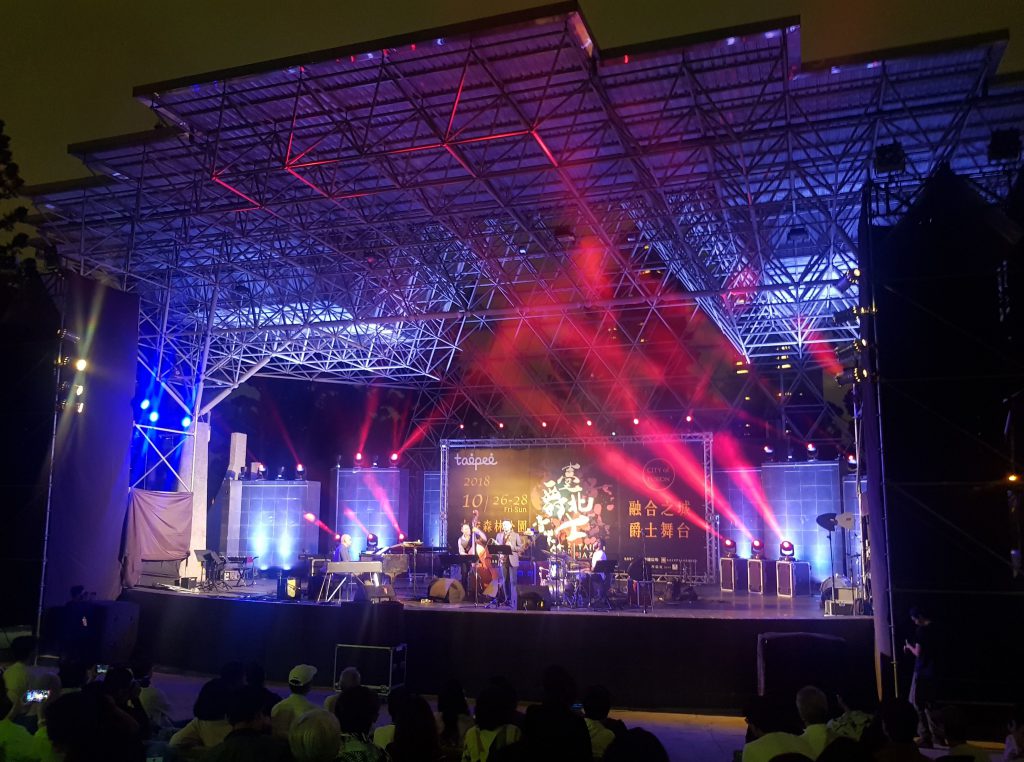 Each day has four or five acts with Jazz bands and musicians showcasing their music. The final act of each night is usually a world class performer. In 2019, it featured one of the world's best young guitarists – Mateus Asato. An absolute virtuoso and easily one of the best guitarist I've seen live. Check out the full video of his show at Daan Park.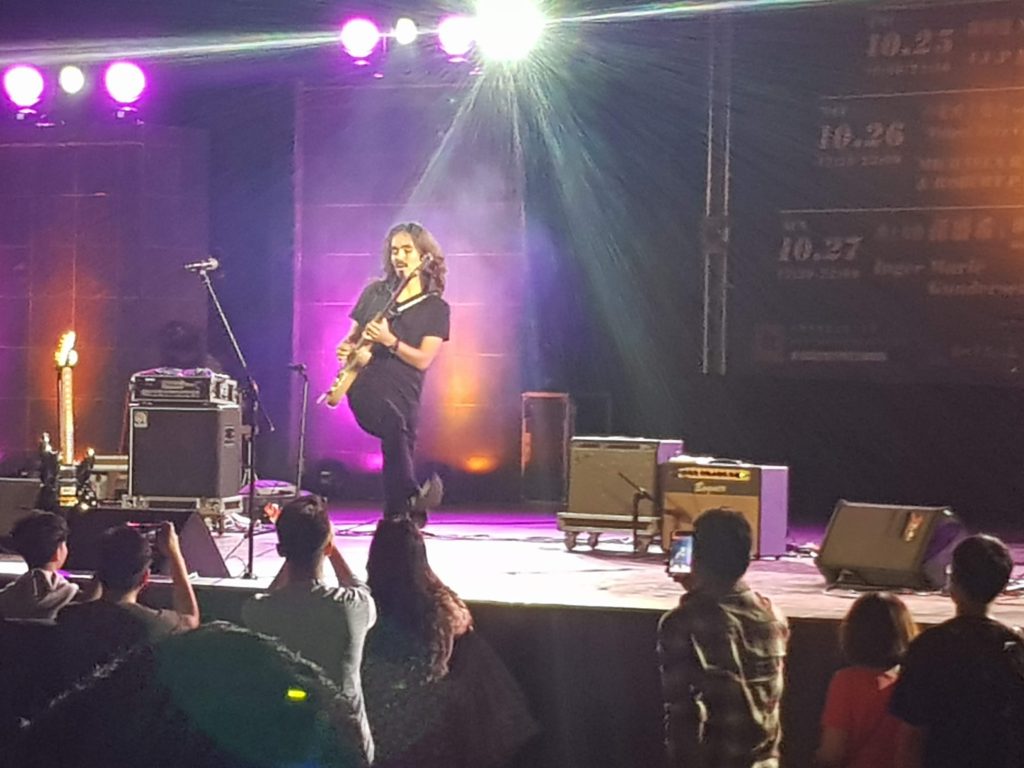 The pavilion has loads of benches, although these quickly get filled up so if you want to ensure you get one, it's best to arrive before the jazz starts. Last year's event was a lot more popular than the previous year, so I imagine the 2020 Jazz Festival will be rammed.
Many people bring their own mats to sit on as there's plenty of grass to sit on at the rear.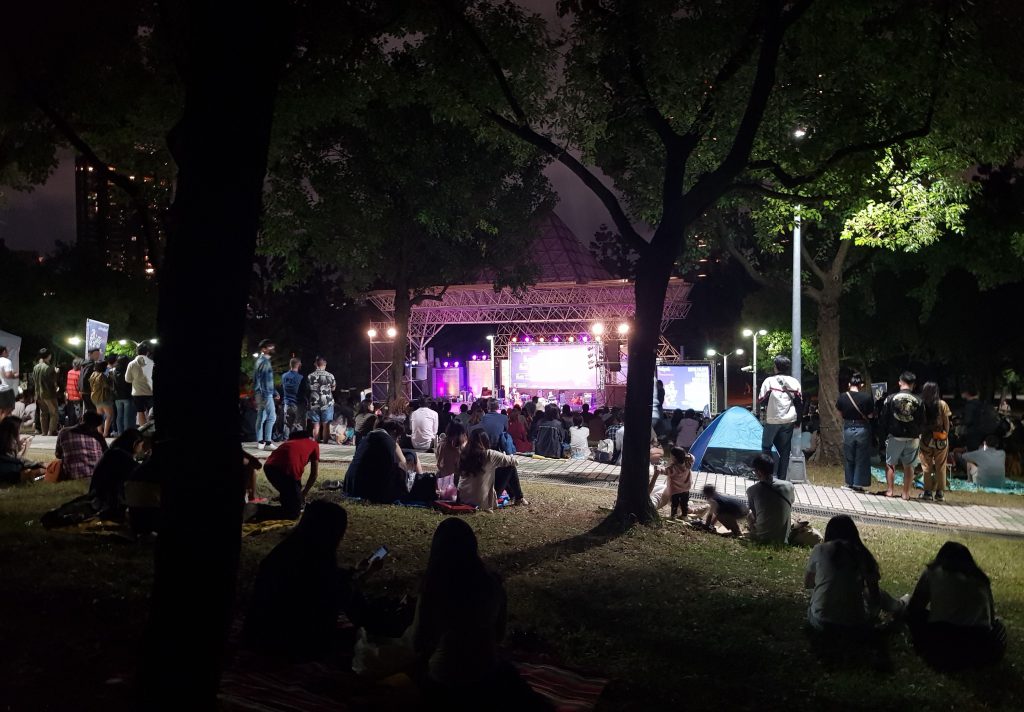 The Taipei Jazz Festival would be worth going to even if it cost a few hundred NTD, but as it's free, there's really no excuse not to go.
Pros
It's free!
Some top quality jazz
Cons
No drinks or food available
Dates
Around October each year.
2019 dates were from 25 – 27 October for the Daan Forest Park event.
2020 dates yet to be announced
Traveller Tips
Take Mosquito spray, food and drinks.
Get there early to be guaranteed at seat, or take a rug.
Location
The final weekend's stage is located in Daan Forest Park pavilion
Closest MRT: Daan Park MRT station (red line – exit 2/3/4/5)
Located Nearby
If you have found the information on this page helpful, please take a minute to share this post by clicking one of the links below. Your support would be greatly appreciated :)