Modern Toilet is probably the only restaurant of it's kind. A toilet themed restaurant. I'm not sure who had the bright idea of combining these two rather disparate things, but for amusement factor, it scores highly.
Modern Toilet in Ximending is now permanently close. However, the Shilin restaurant is still open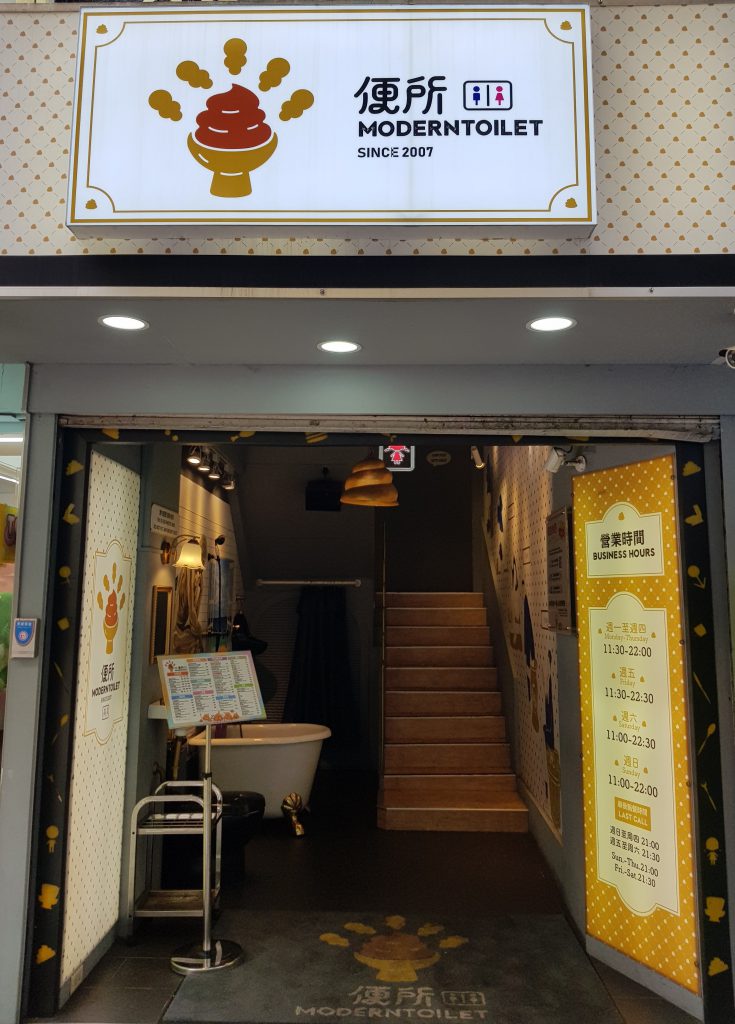 Let's get one thing straight. The food here is mediocre at best, and I would definitely not have included this if it wasn't for the novelty factor. They've actually done a rather fine job of bringing the humour from the bathroom into the dining room.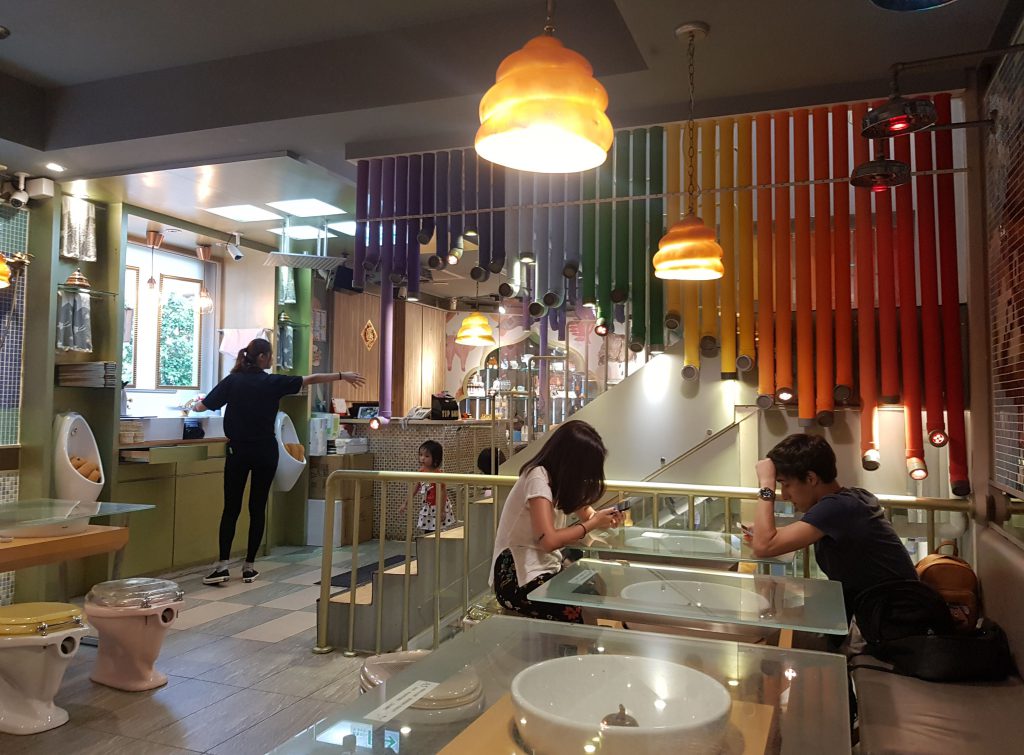 Toilets as seats, poo shaped food, or meals served in a miniature toilet. A button on each table you can 'flush for service'.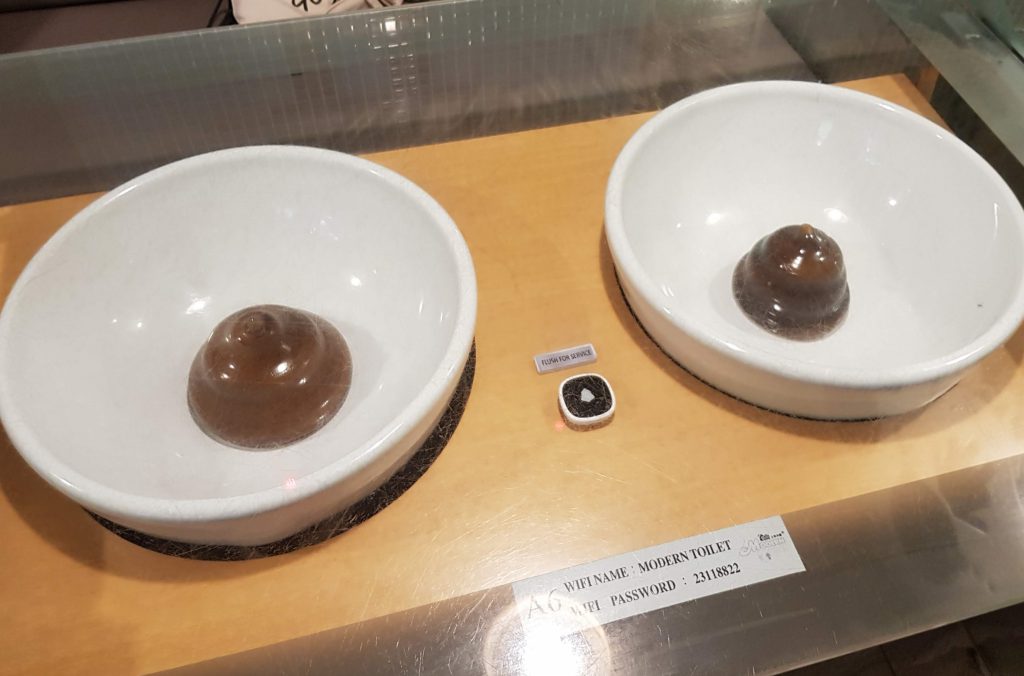 Even the toilet sink is a cherub peeing into a toilet!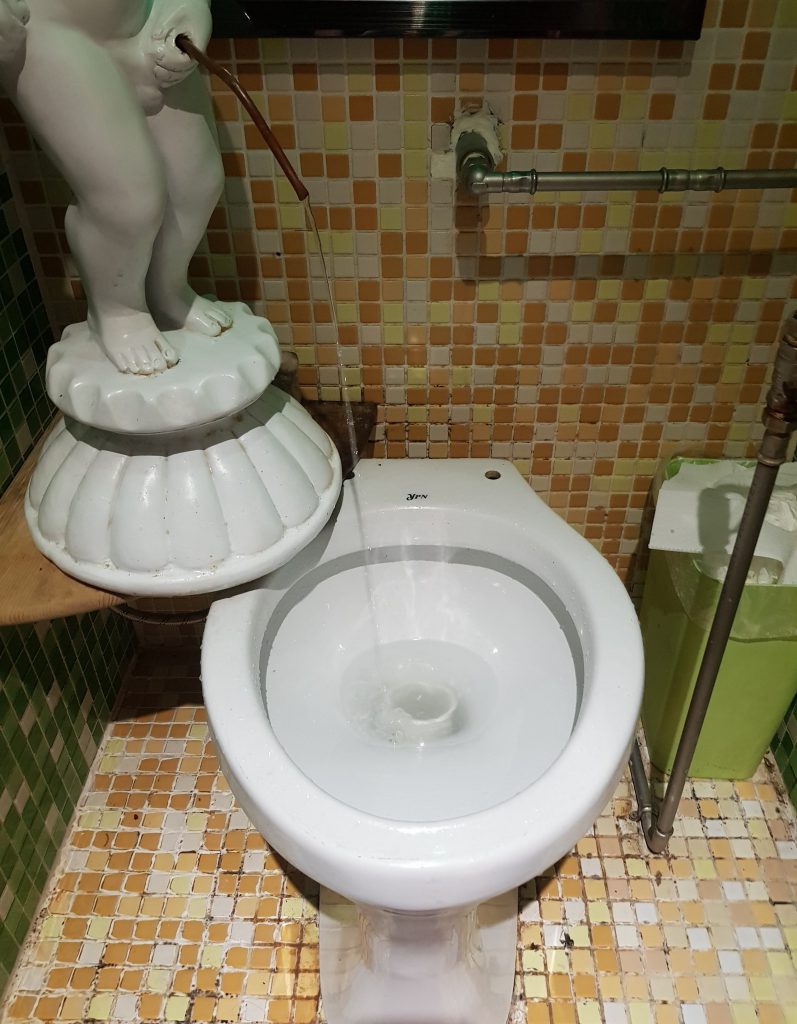 If your stomach and brain can handle the concept of eating out of a toilet, or drinking out of a urinal bottle (although glasses are also provided), then it's certainly worth checking out Modern Toilet. Even though the food isn't amazing, it's a decent enough meal.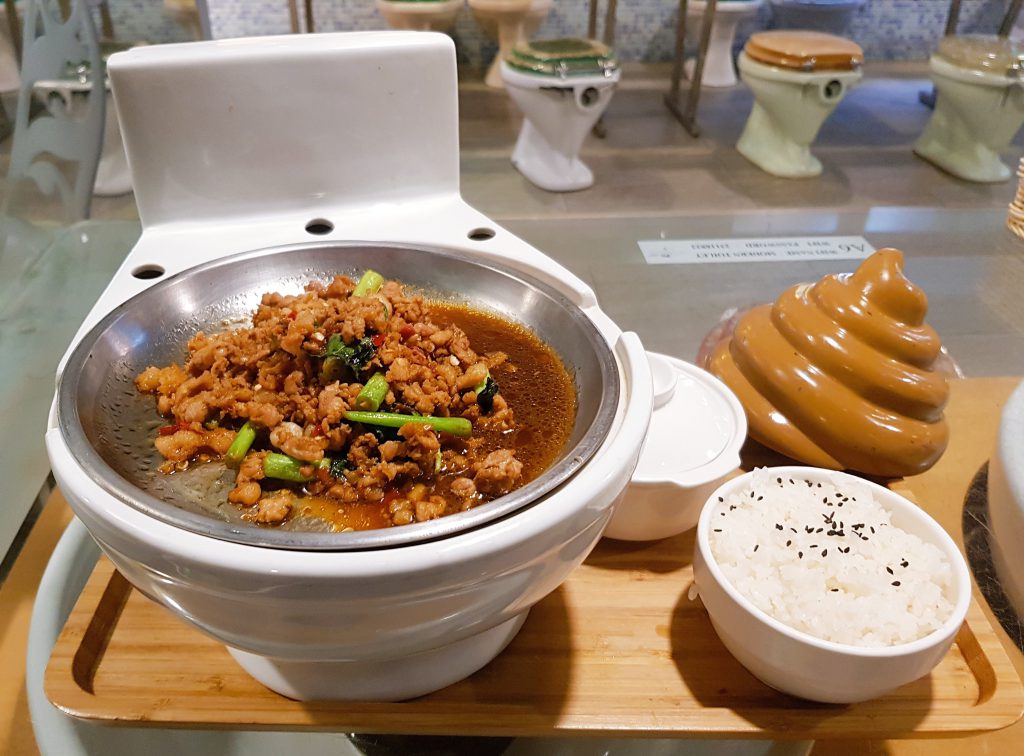 One thing you must try though it the Swirly Poop Ice Cream, especially if you're with kids.
There are two restaurants, both within the very touristic areas of Ximen and Shilin. We only went to the Ximen one, which I hear is much better than the other.
For humour factor alone, Modern Toilet is one to visit, especially if you have kids.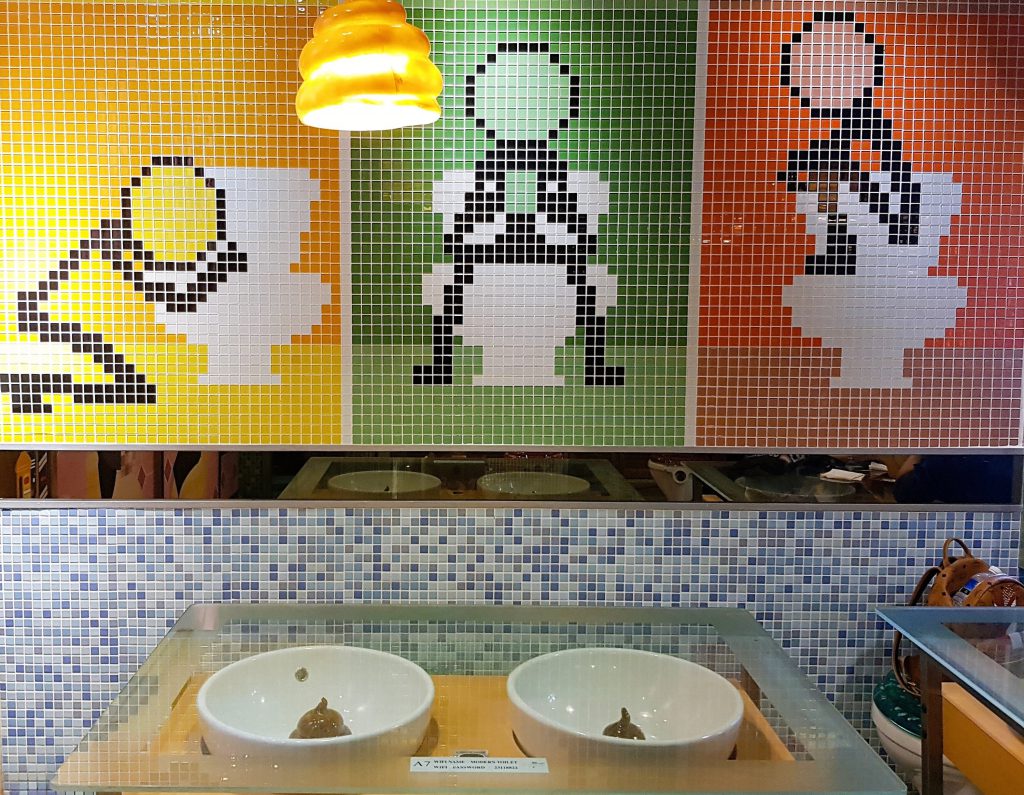 Menu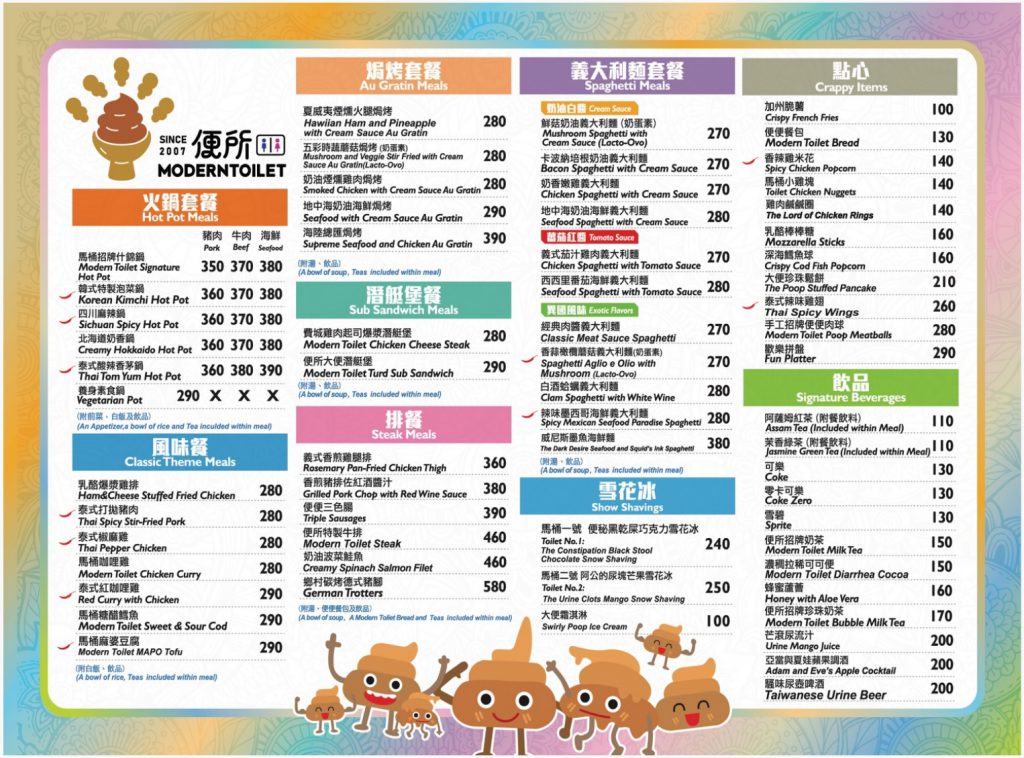 Pros
You won't find another restaurant like it
Level of English: Good (English on menu)
Price: $$
Traveller Tips
Why drink out of a glass, when you can upgrade to a drink out of a urinal bottle?!
Upgrade your meal to include poo shaped/coloured ice-cream.
Locations
Ximen restaurant
Shilin restaurant
Located Nearby