Snow Bro is a Taiwanese dessert place serving a variety of shaved ice dishes.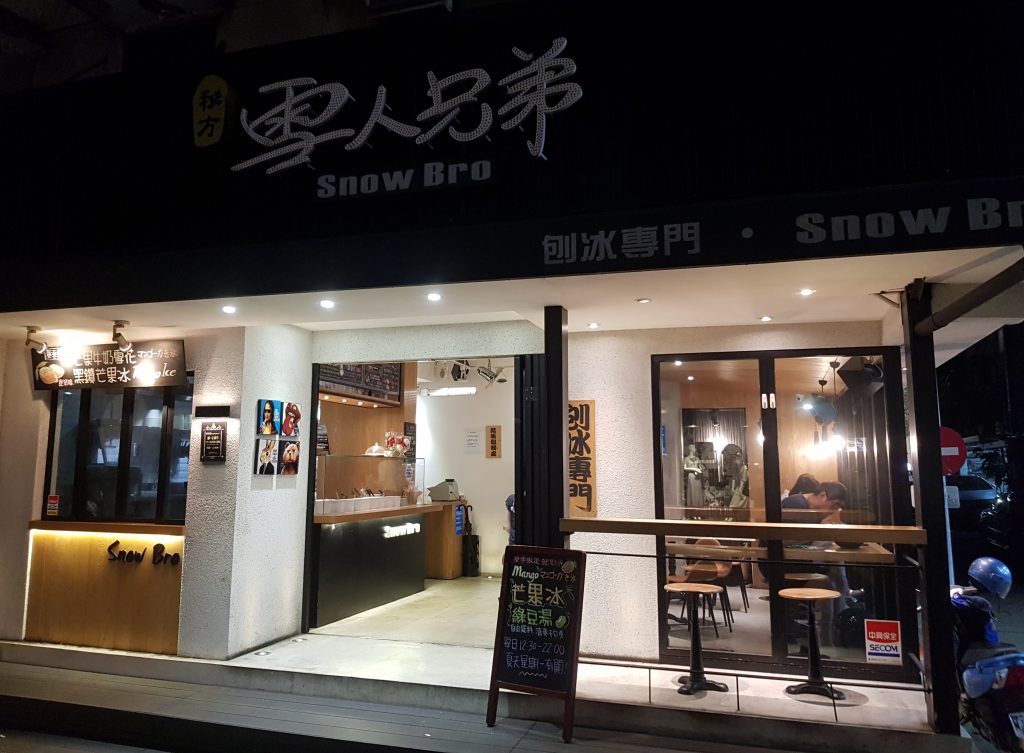 I'm only aware of a couple of branches located in the Daan district but there could well be more. You can buy either classic shaved ice or a milky version mixed with condensed milk that is more fattening but delicious.
There are tonnes of toppings available, with the classic mango or other fruit toppings such as berries, or a variety of beans, lotus seeds or even Oreo, plus a few syrup options.
You just need to make sure you don't eat them too quickly, as brain-freeze will often kick in!
Snow Bro's shaved ice dishes are some of the best we've tried in Taipei.
Menu
Pros
Large selection of shaved ice
Very tasty
Price: $$
Level of English: Ok (English on menu)
Traveller Tips
Mango shaved ice is a must try!
Locations
Daan Branch 1 (closest MRT: Technology Building – brown line exit 1)
Daan Branch 2 (closest MRT: Daan – red/brown line exit 5)
Located Near Branch 2
If you have found the information on this page helpful, please take a minute to share this post by clicking one of the links below. Your support would be greatly appreciated :)