The National Revolutionary Martyrs' Shrine was built in 1969 to commemorate the loss of almost 400,000 Taiwanese soldiers who lost their lives in a number of wars during the 20th century.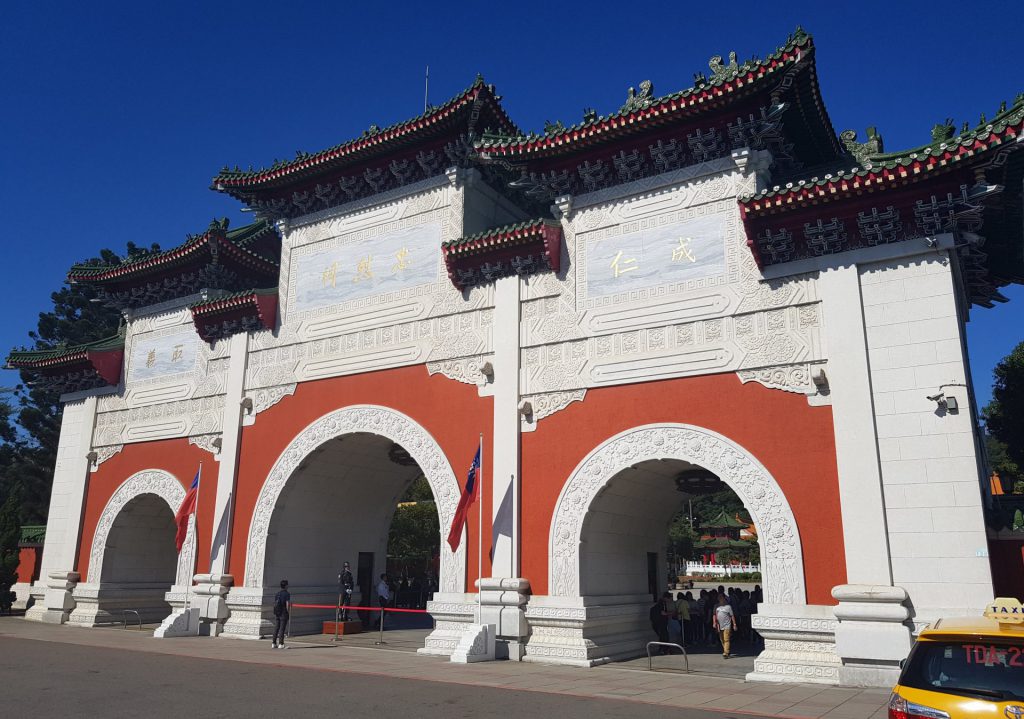 The memorial archway gate is guarded throughout the day by two military personnel who, much like the guards at the Chiang Kai-shek and Sun Yat-sen Memorial Halls, will stand motionless and expressionless for their full hour on duty.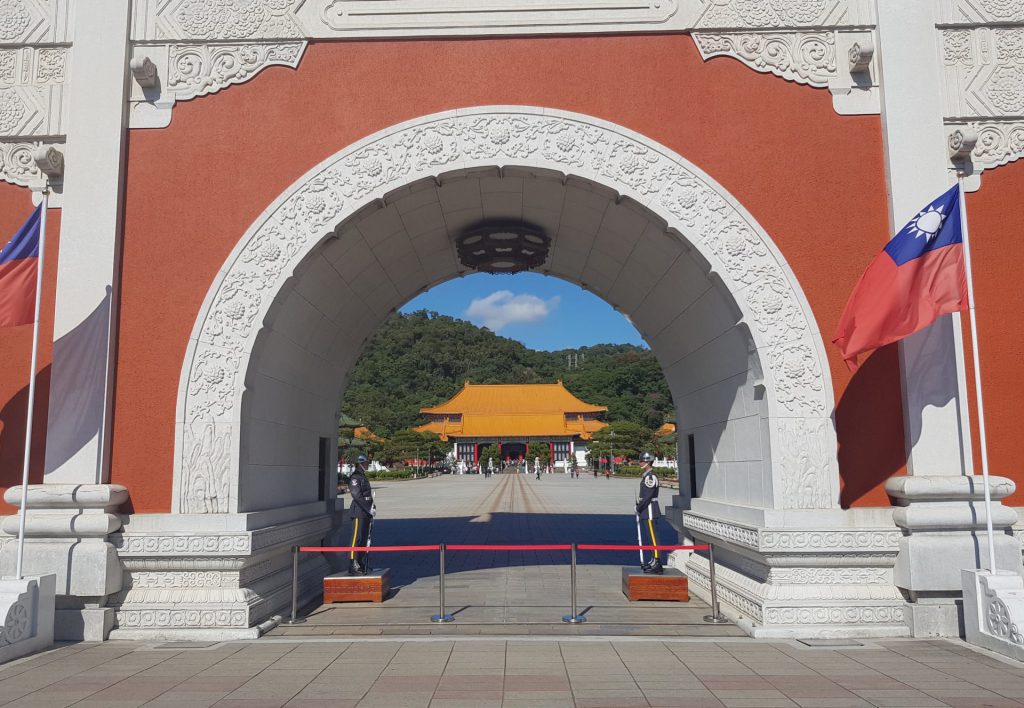 Every hour on the hour, from 09:00 until 17:00, the Changing of the Guard ceremony will take place. An impressive feat of controlled and synchronised body and rifle movements.
The ceremony will last around 20 minutes, with the new guards making a lengthy march from the main palace building before beginning their routine with the existing guards, who will make their exit to the right of the archway.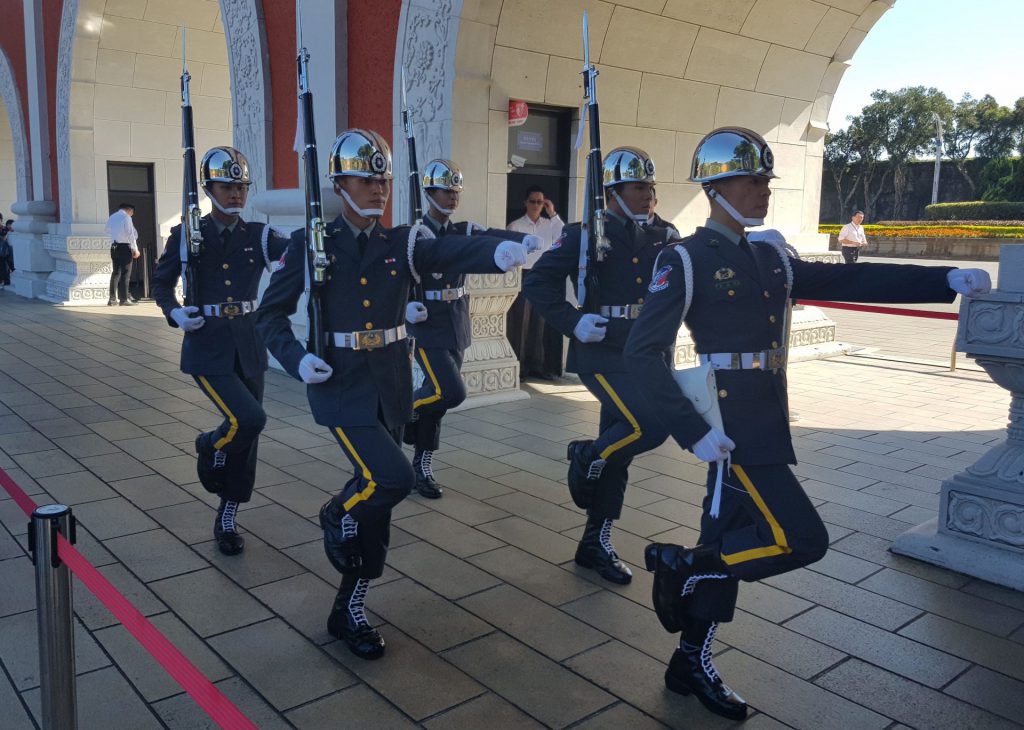 The arch marks the entrance to a huge 22 hectare site featuring a large open area with gardens. At the other end of the site is the palace, which houses the spirit tablets of the 400,000 people who were killed over a period of around half a century.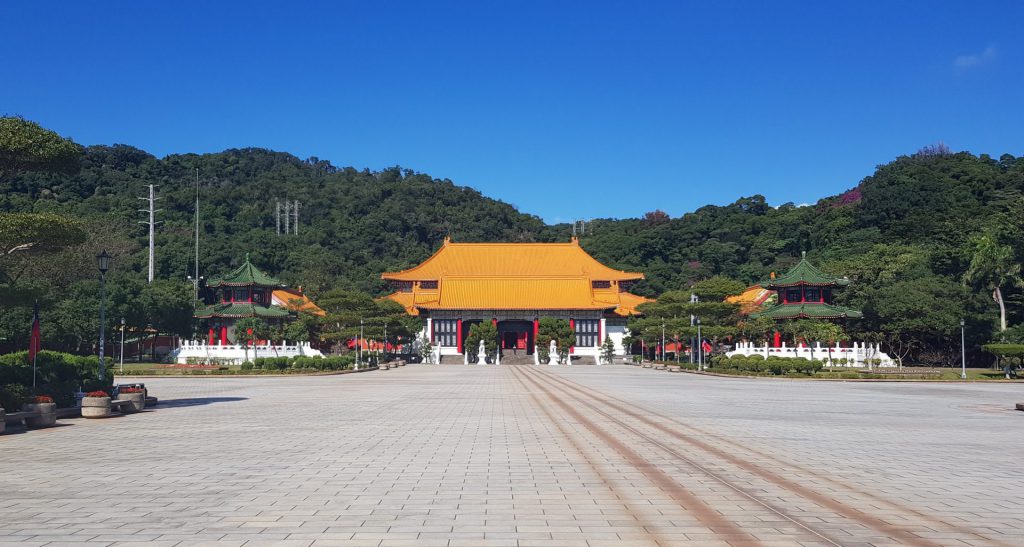 Large tablets depicting scenes from some of the battles which took place over this period reside within the entrance to the palace.
One depicting the Battle of Shanghai and the other Guangzhou Uprising, which ended the regime of the Qing Government and saw the birth of the Republic of China.
Unfortunately, entry inside the palace building is currently prohibited due to renovation work being carried out.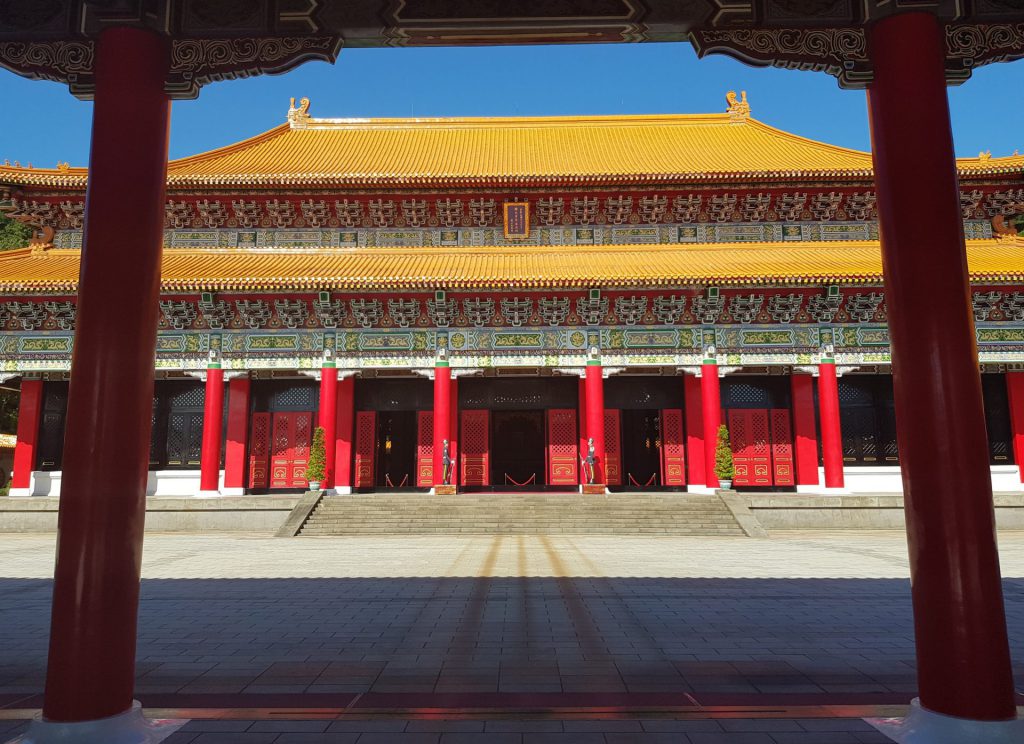 Even so, a visit to the Martyrs' Shrine is still highly worthwhile, especially for history buffs and enthusiasts of Chinese architecture, and of course to witness the changing of the guard.
Pros
The changing of the guard
Cons
20 minutes walk from the closest MRT
Traveller Tips
The are some great hiking trails about 10 minutes west of the shrine.
The impressive Grand Hotel is also in the same area and worthy of a visit.
Martyrs' Shrine Location
Closest MRT:
Jiantan Station (red line – exit 2)
Dazhi Station (brown line – exit 3)
At least a 20 minute walk from either. Alternatively take a taxi or YouBike.
Located Nearby
If you have found the information on this page helpful, please take a minute to share this post by clicking one of the links below. Your support would be greatly appreciated :)