Found throughout the city are YouBike stations. A bike rental scheme set up by the government to help reduce traffic congestion and encourage people to get fit.
These are a good way to get around Taipei if you're feeling more energetic.
---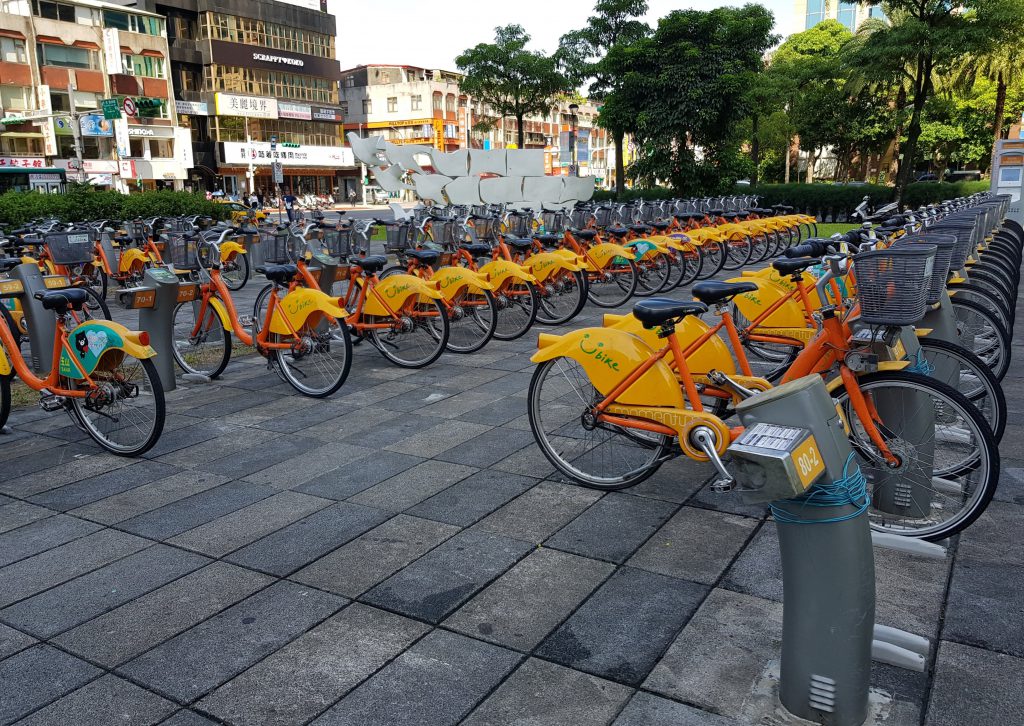 How to Use a YouBike
There are two things you'll need if you want to hire a YouBike:
If you don't already have a Taiwan SIM card, see the SIM Card page.
Most bike stations have a kiosk.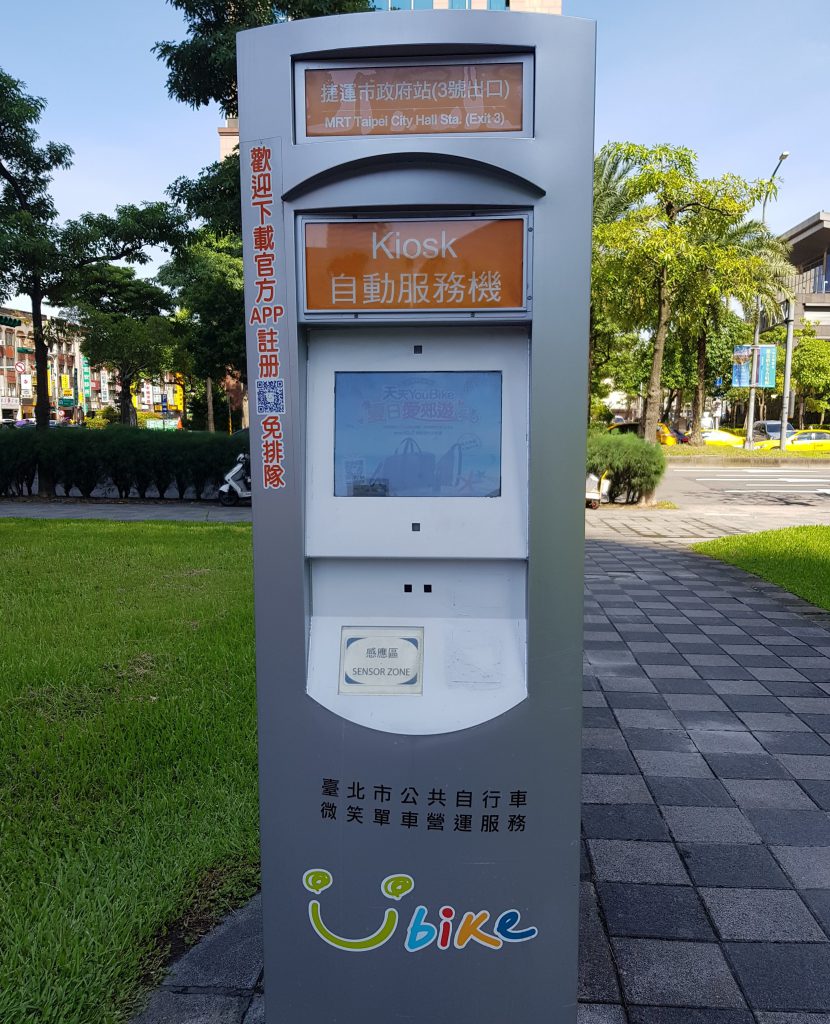 Select English language and simply follow the steps. You'll need to enter your Taiwanese phone number, and it will send you a confirmation code that you enter into the kiosk. Next, you place your Easycard on the panel and you're registered.
You then need to hold your Easycard against the panel on a bike docking station to release a bike.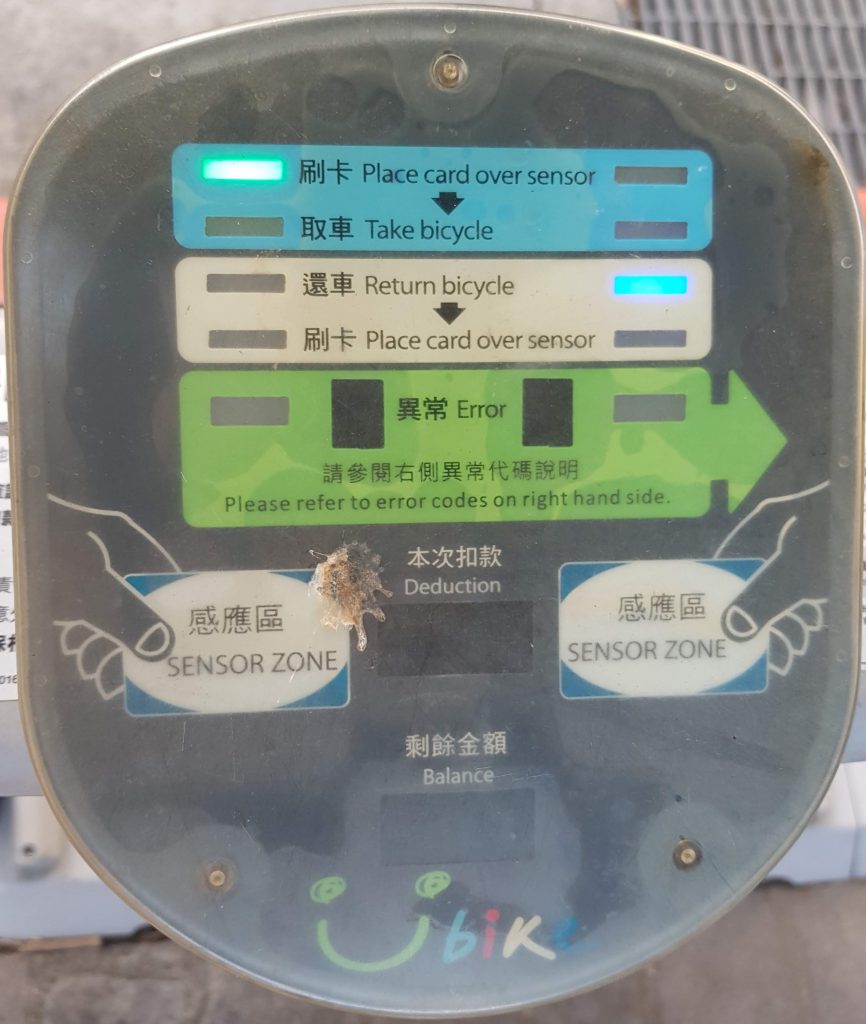 Youbike 2.0 bicycles are currently being introduced to Taipei.
These have the card reader on the actual bike, so to use one of these you simply need to press the green button near the handlebars and then hold your Easycard next to the Sensor Zone.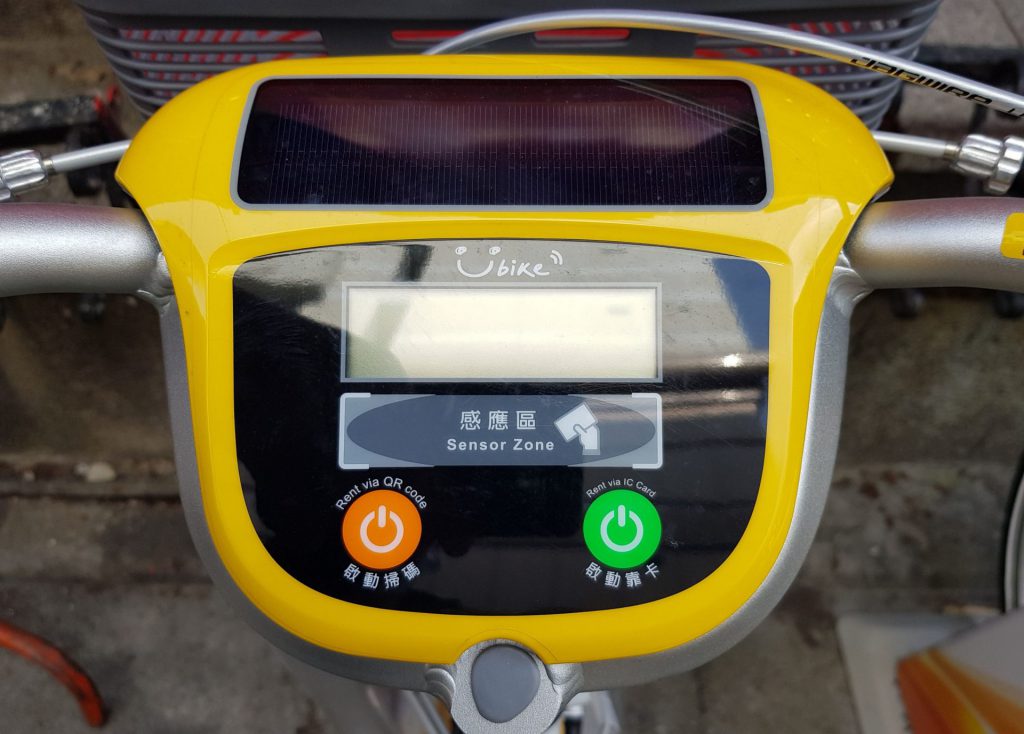 Make sure that when you return the bike to another station, you also place your Easycard against the panel to confirm (otherwise you will be continually charged!)
Handy baskets at the front of the bike can be used to place any bags you have. The bikes also have three gears, a light that comes on automatically at night, and a bell. A lock has been placed in the basket should you need to secure your bike for a while.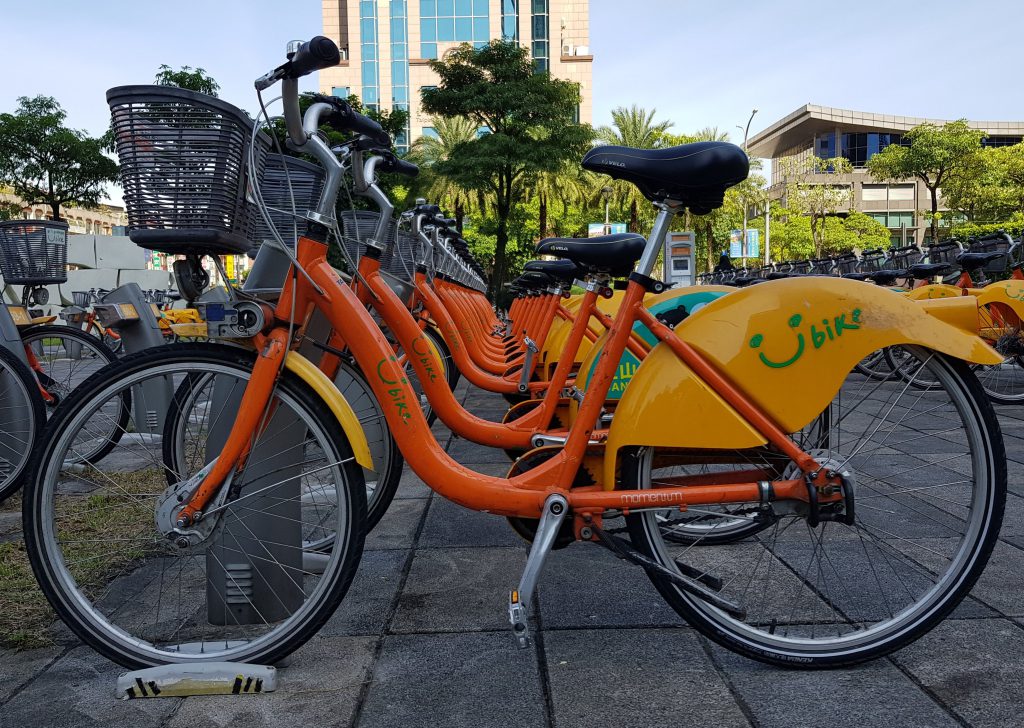 Youbike 2.0 bicycles also let you secure the bike wherever you want. These have a lock you can put through the handlebars.
---
YouBike Cost
The charges for using a YouBike are as follows:
NT$5 for the first 30 minutes
NT$10 per 30 minutes for the next 4 hours
NT$20 per 30 minutes between 4 to 8 hours
NT$40 per 30 minutes after 8 hours
There are discounts if you hire a bike within 60 minutes of using the MRT or city bus. You will get NT$5 off any YouBike rental within this time.
---
---
Taipei Cycle Routes
There are lots of cycle paths in Taipei with some next to pavements so always be aware of pedestrians. You will sometimes need to use the roads, which are usually very busy. It does though feel safe riding these in the city.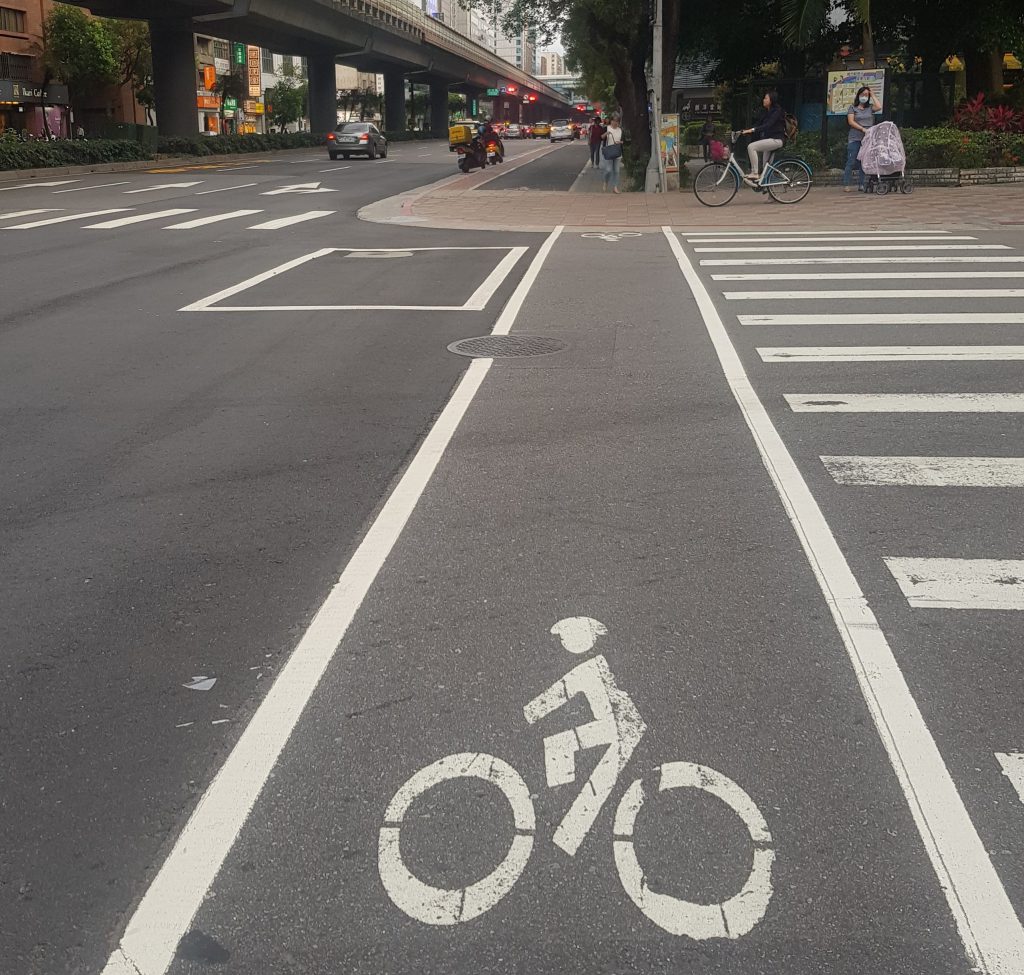 The following map lists all the cycle paths in Taipei and New Taipei City:
Zoom in to see all the cycle paths in the city
---
Useful Information about YouBikes
Always check that the seat is adjustable and not wobbly before you release a YouBike. Once you've released a bike, you will need to wait 15 minutes until you can take another one.
Most main roads only have bike lanes on one side.
Some YouBike stations are shown on Google Maps. However, if you download the free YouBike app for you phone (Android / iOS), it will show all locations and also tell you if there are bikes available at specific stations.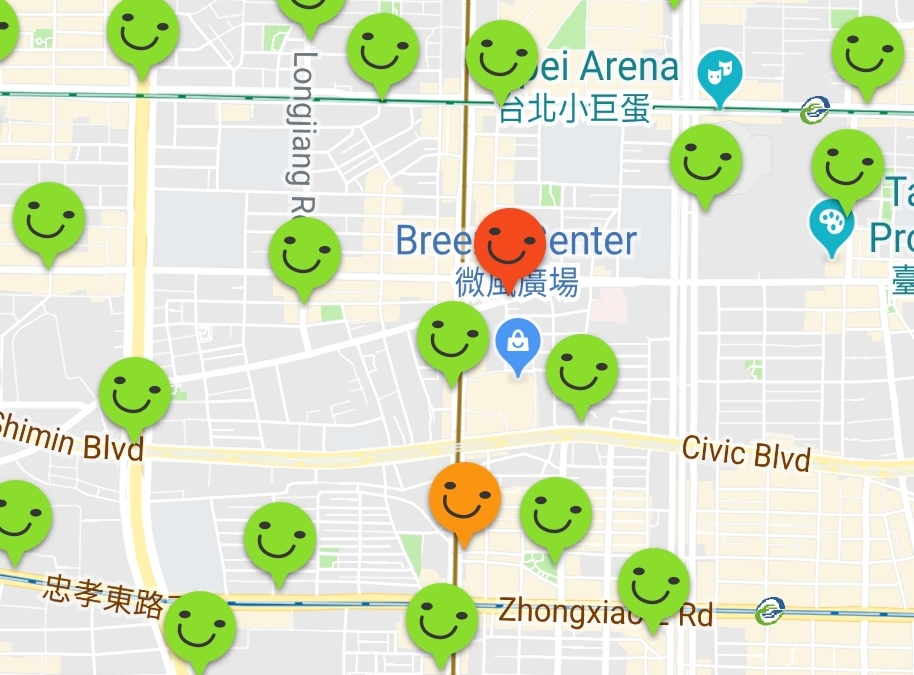 ---