A capital city wouldn't be complete with an Irish bar. James Joyce is an Irish chain you've probably heard of, and of course serves pints of Ireland's most famous drink – Guinness.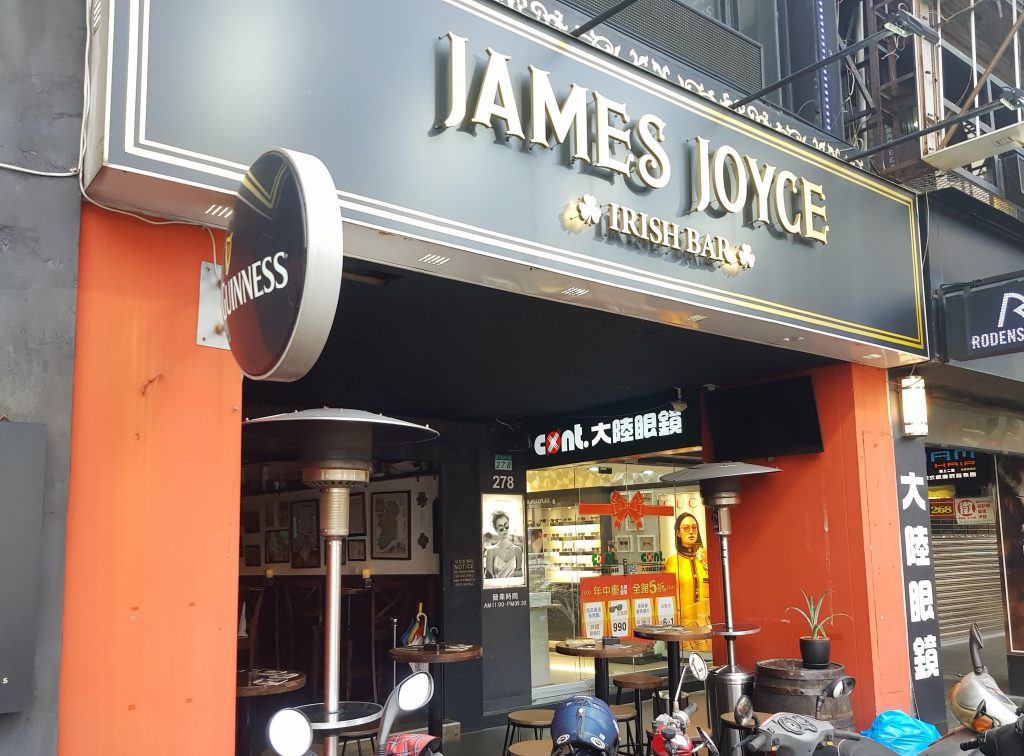 And it's a damn good pint of Guinness, full in body with a creamy head that goes down very smoothly.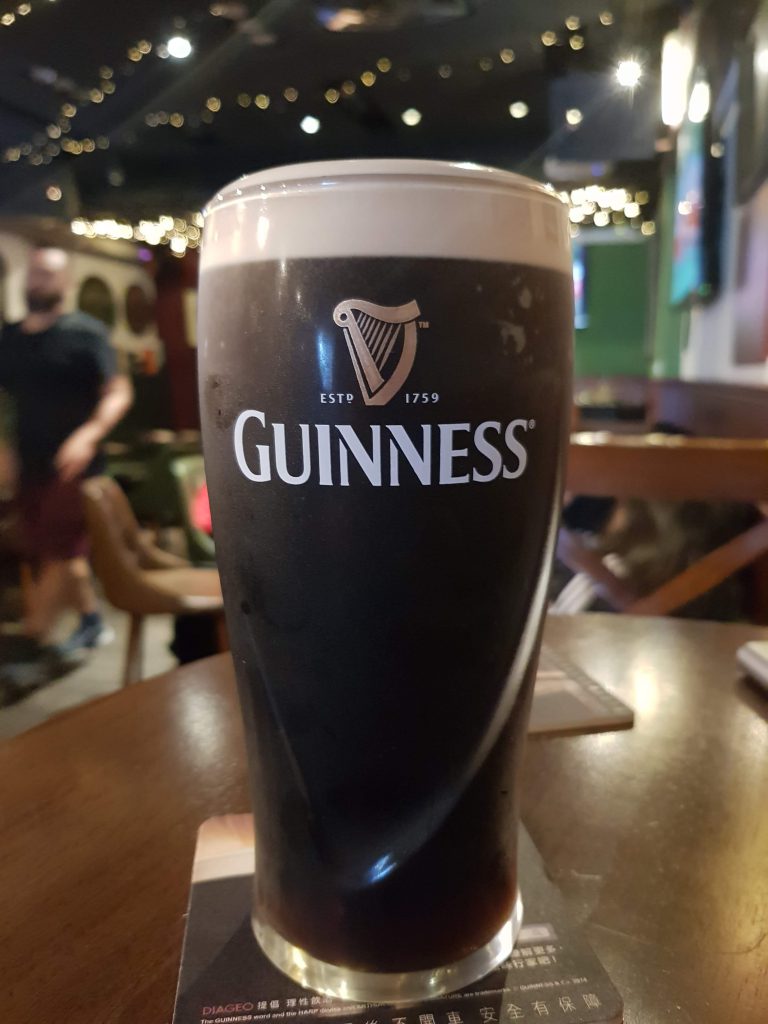 If Guinness isn't your thing, they have a few other tapped beverages, including the very Irish Magner's Cider and the not so Irish Carlsberg and Taiwan beer.
Their shelves are also stocked to the brim with Irish whiskeys, plus a large selection of other spirits from which they can make some basic cocktails. They have a nice selection of gins available too and make a mean Gin 'n' Tonic.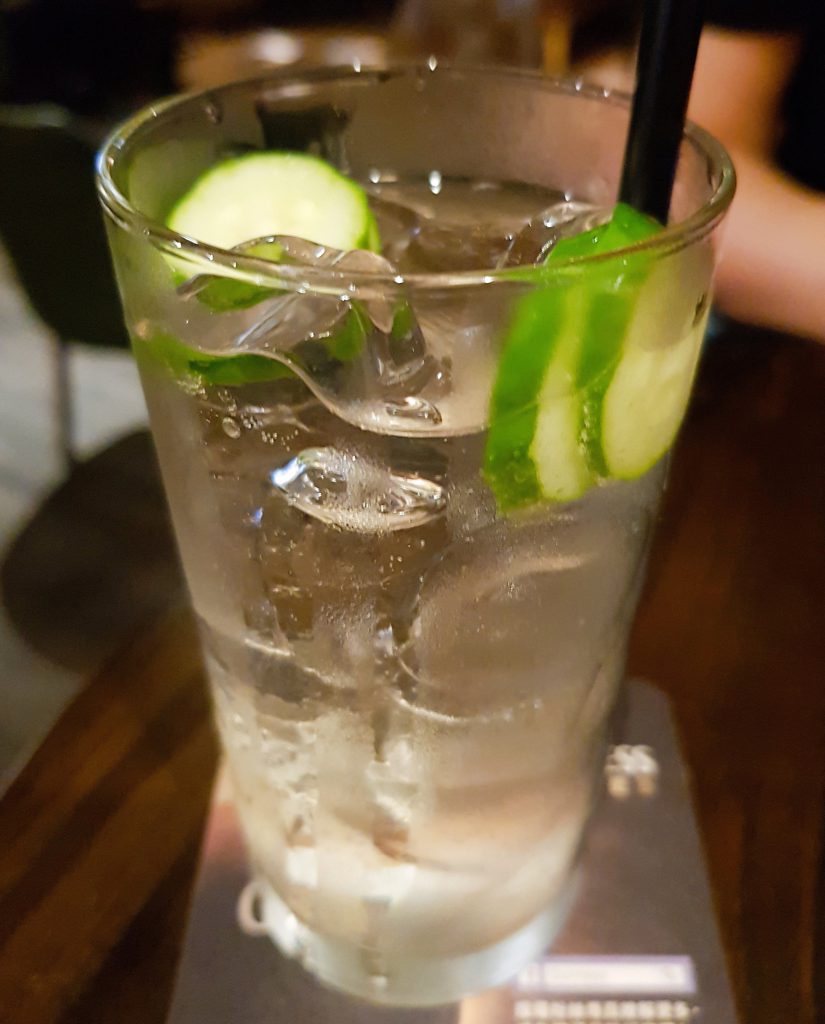 They do however serve no food, although a pint of Guinness could almost pass as a liquid meal.
James Joyce Irish Bar is cosy place with a few small tables by the bar and some some seating at the back, plus they have three tables outside. All in all, they is seating for around 40 people and it does get very busy after 8pm.
In the corner is a small stage where they'll have bands playing genres such as folk (Irish probably) and country. The bands usually only play on a Saturday evening.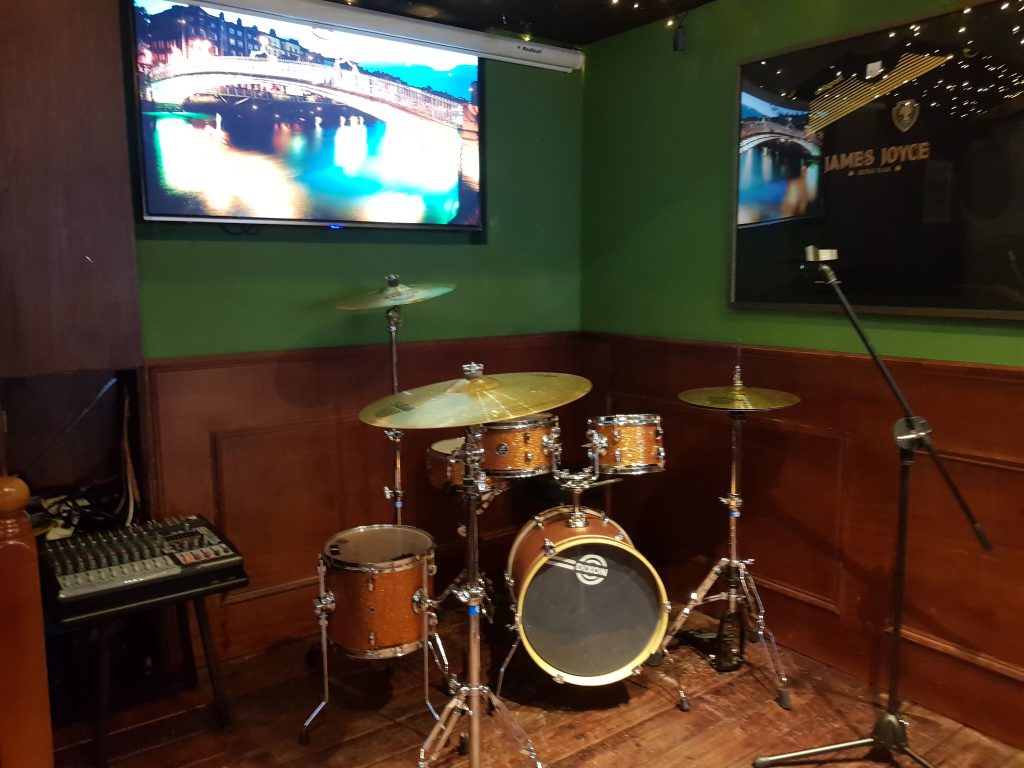 James Joyce Irish Bar is a small but great little pub that serves one of the best pints of tap Guinness in Taipei.
Menu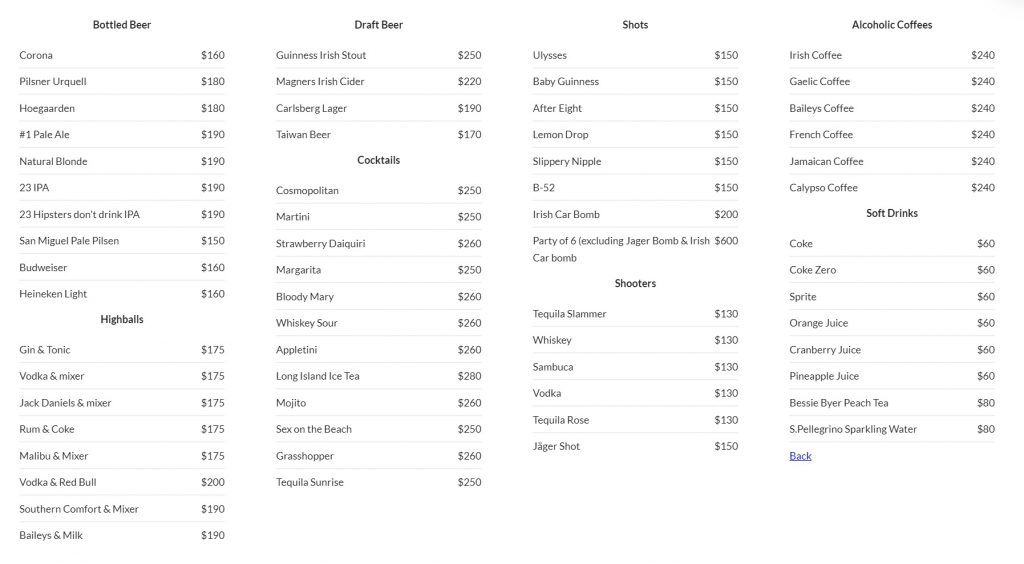 Pros
Very good pint of Guinness
Live music at the weekend
Price: $$
Level of English: Good (English on menu)
Traveller Tips
Come for the Guinness
Location
Closest MRT: Gongguan (green line – exit 3)
Located Nearby
If you have found the information on this page helpful, please take a minute to share this post by clicking one of the links below. Your support would be greatly appreciated :)