Taipei doesn't have many areas where you can eat of drink outside, probably due to the heat, rain and mosquitos, but if you do want to brave the elements and enjoy a drink in the open, the Ximending outdoor drinking area is the best place to go in Taipei.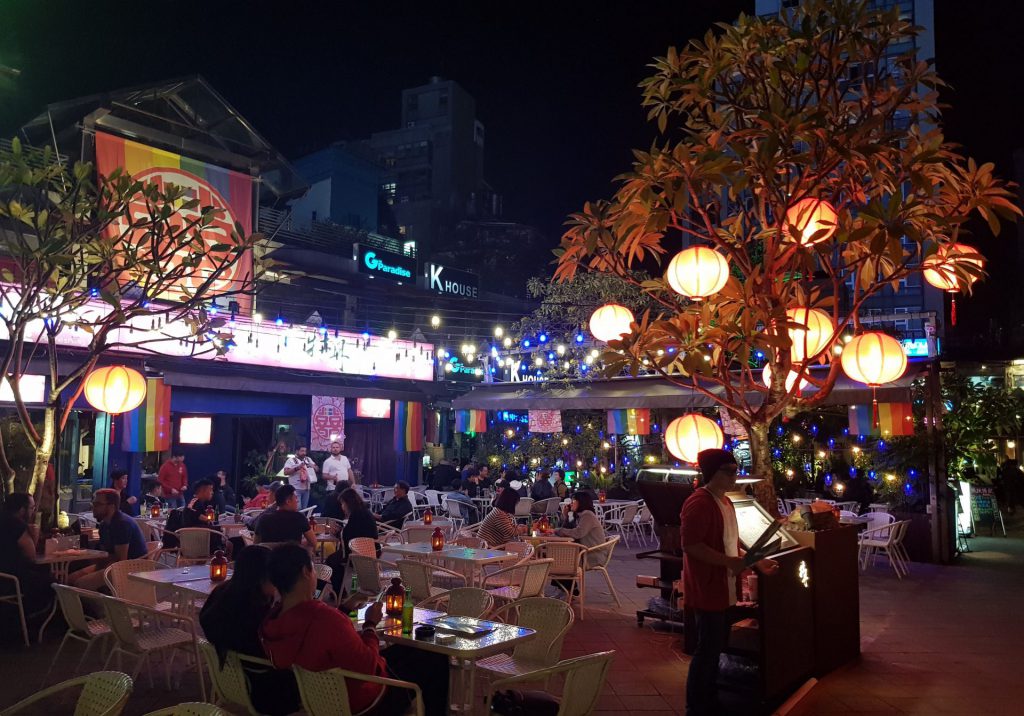 Located directly behind the Red House, the area includes several bars and a shared seating area, and is a popular hangout for the LGBT community.
The bars in this area include
Karen Bar
Sol Bistro
Commander
G-Paradise
Casa Bar
Some pink neon lighting and rainbows will give hints at the campness of the area, but for straight people it never feels like you're unwelcome. In fact, the opposite is largely true, as the bar staff are generally friendly, and not pushy like bar areas in other Asian countries.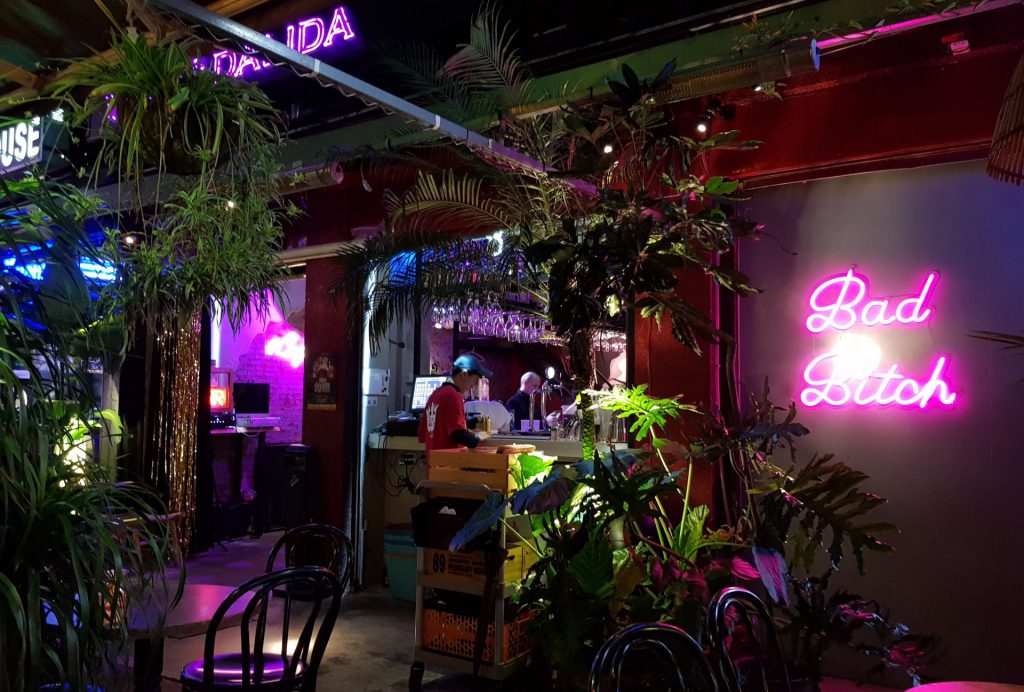 Drinks served here include standard lagers, and slightly more camp ones such as Hoegaarden Rose. Many cocktails can be purchased here and they're actually not too bad.
You can also rent shishas in some of the bars, which come with flavoured tobacco.
Many of the bars also serve food, although I would recommend eating in the main Ximending area before you come here. You'll find far more interesting food there.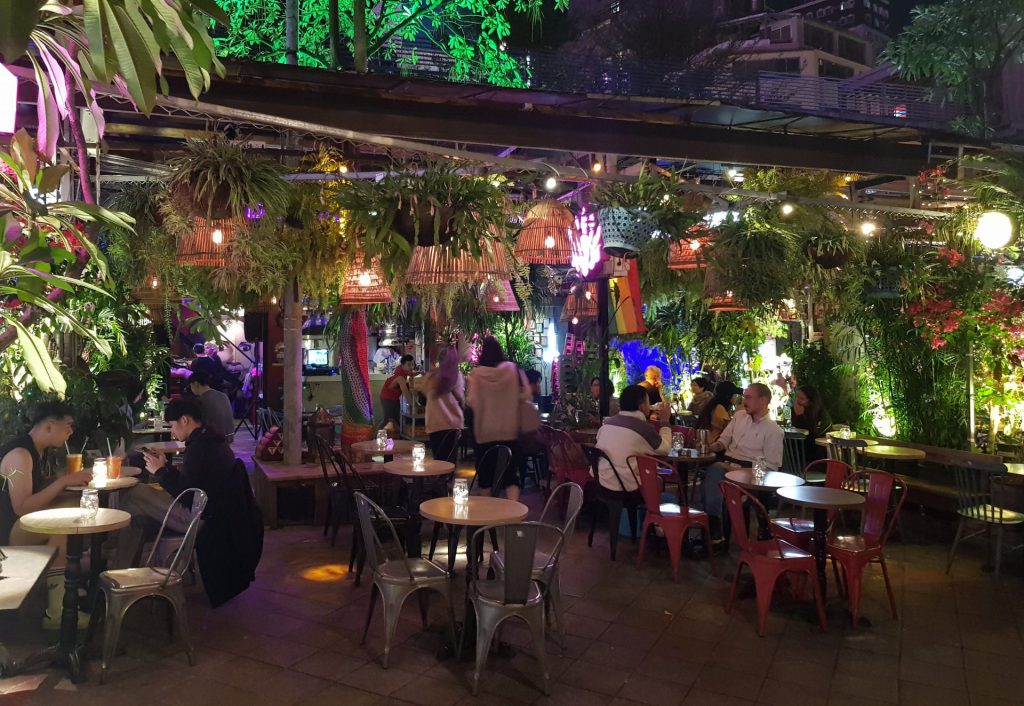 During the summer months, the area has fans and vapour sprays to cool people down if the temperature is up.
The Ximending Drinking Area is a vibrant place over the weekend, and is the best place in Taipei to enjoy a drink outside.
Pros
Best area for outdoor drinking
LGBT friendly
Traveller Tips
Ensure you have some mosquito spray handy
Ximending Outdoor Drinking Location
Closest MRT: Ximen Station (green/blue lines – exit 1)
Located Nearby