Miss Energy sells nourishing and delicious bento boxes ideal for taking on your travels.
The bento boxes come with warm brown rice, a selection of soft boiled vegetables, a boiled egg and meat or fish. All of the boxes cost only around NT$100 which is very good value for a tasty and filling meal.
Chicken, pork, beef or mackerel are the options available, cooked in a variety of ways to suit eastern and western tastes. The Boiled Tender Chicken Breast is succulent and moist.
The Boiled Chicken with Kimchi is a new addition that's not on this menu, and is probably the best box I've tried so far. Only slightly spicy, but the marinated chicken tastes delicious.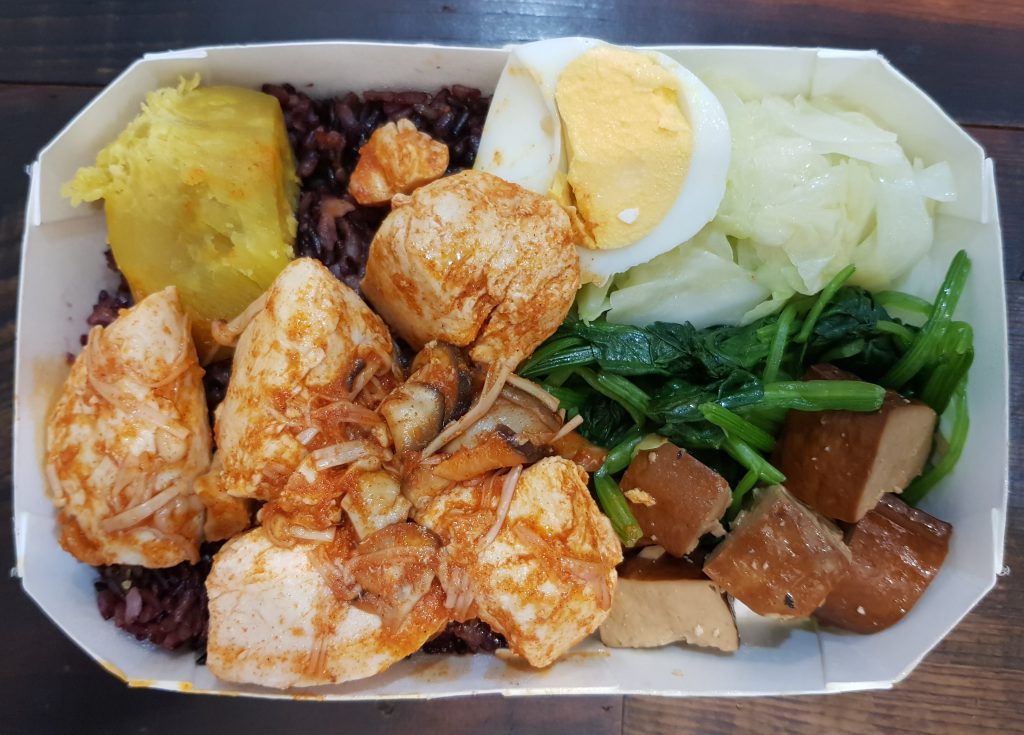 While the Marinated Pork Tenderloin Marinated with Kimchi has a nice spicy kick.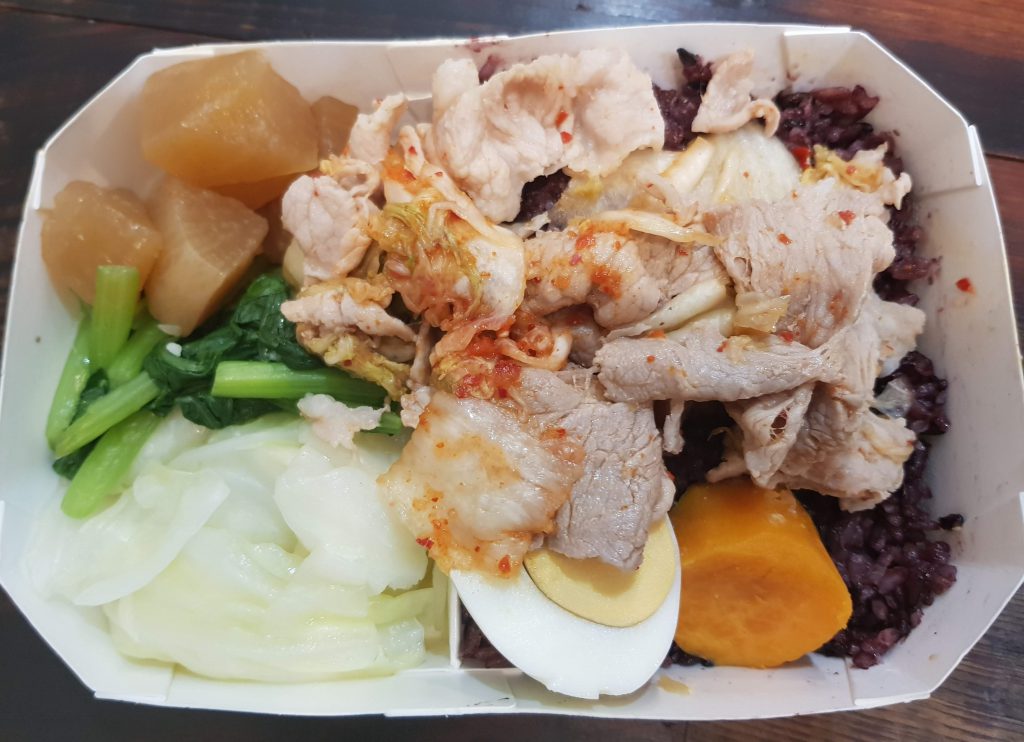 The Salt Roasted Mackerel had slightly more calories than the previous ones I tried. Thankfully, the bones had been removed too.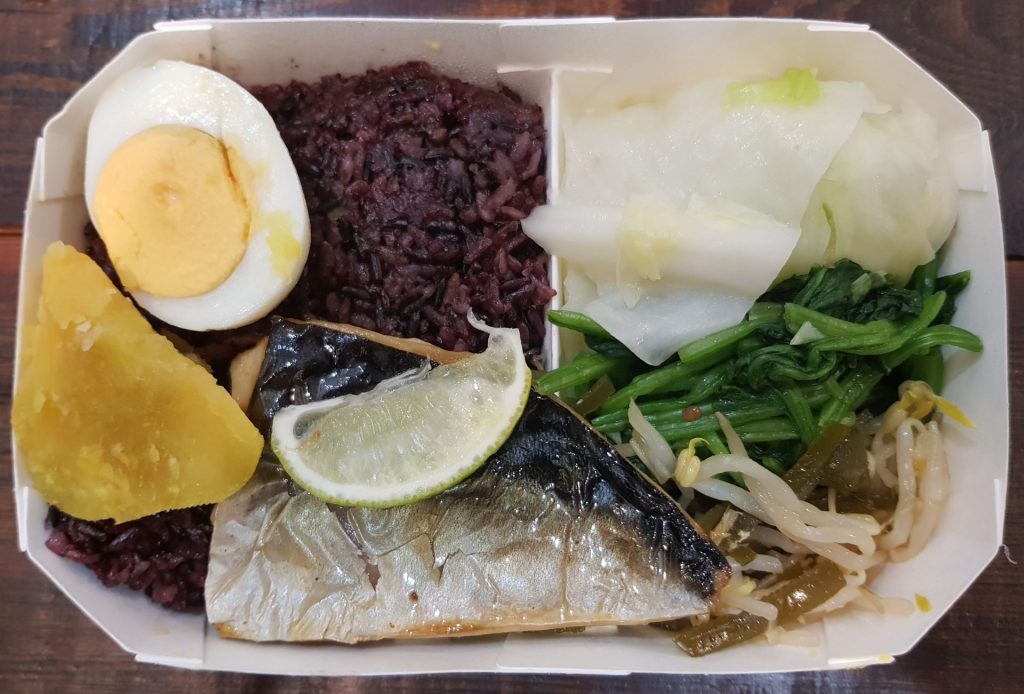 The boxes come wrapped, so they are ideal for taking away. The contents are warm but you could of course safe them for later and eat them cold should you wish. Otherwise, you can eat them on one of the stools within the small seating area.
Calories are shown for each box on the menu, which range from about 430 to 540, ideal for the calorie counters out there.
The original branch is located close to the Peace Park in the Zhongzheng district. Due to the resounding success of this branch, Miss Energy have since opened up at least 5 more branches – including one found very close to Daan MRT station and two in Gongguan. These too have proved very popular, so I'm sure they'll be opening more branches soon.
Catering mainly for local business people, Miss Energy's opening times reflect this, as it only tends to open during weekday lunch and evening times. If you come during peak lunch hours, they'll usually be a long queue of eager office workers.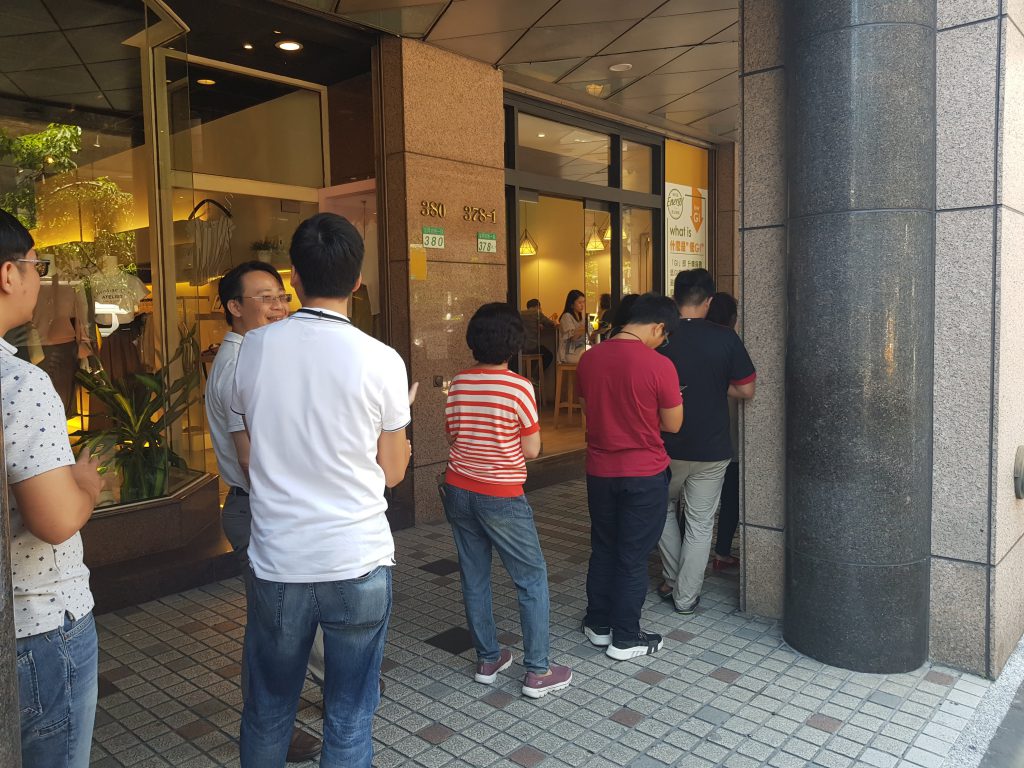 They'll have many boxes pre-prepared though, so it doesn't take long to be served.
The popularity of Miss Energy is no fluke. Taiwanese people know their food, and they've voted with their stomachs for this great little bento place.
Menu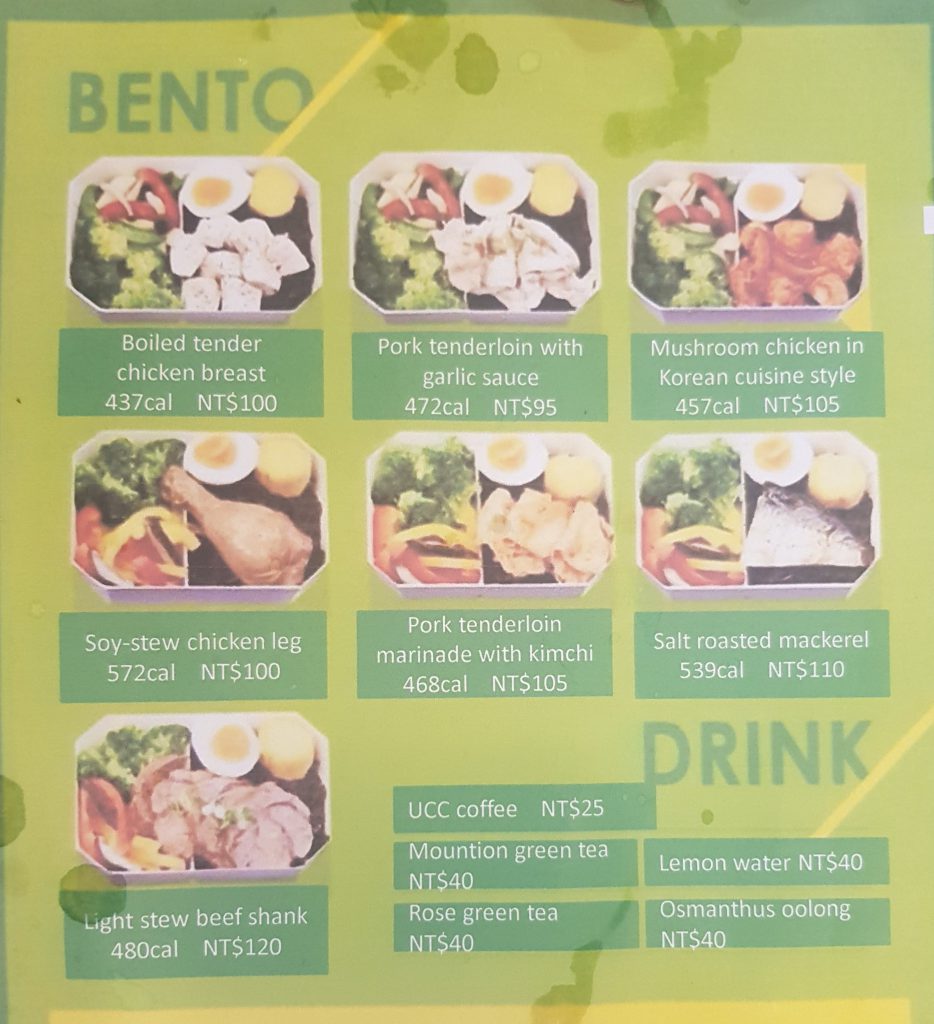 Cons
Not much seating
Closed during weekends
Price: $
Level of English: Low (English menu available)
Traveller Tips
Only open between 11:00 – 14:00 and 16:00 – 19:30
Closed on weekends.
Miss Energy Locations
Zhongzheng branch: NTU Hospital Station (red line – exit 1)
Daan branch: Daan Station (red line – exit 6)
Gongguan branches (here and here): Gongguan Station (red line – exit 6)
Taipei Arena branch: Taipei Arena MRT (green line – exit )
Xinyi branch: Xinyi Anhe MRT (red line – exit 3)