Taipei Zoo will be closed for annual maintenance from 12 – 21 June 2023
Taipei Zoo is the largest and one of the best zoos in Asia. Not only does it have a huge variety of animals, the zoo has been well designed and offers many nice walking areas.
Most importantly, the animals seem well looked after and their enclosures are large and suitably made to match their native habitats.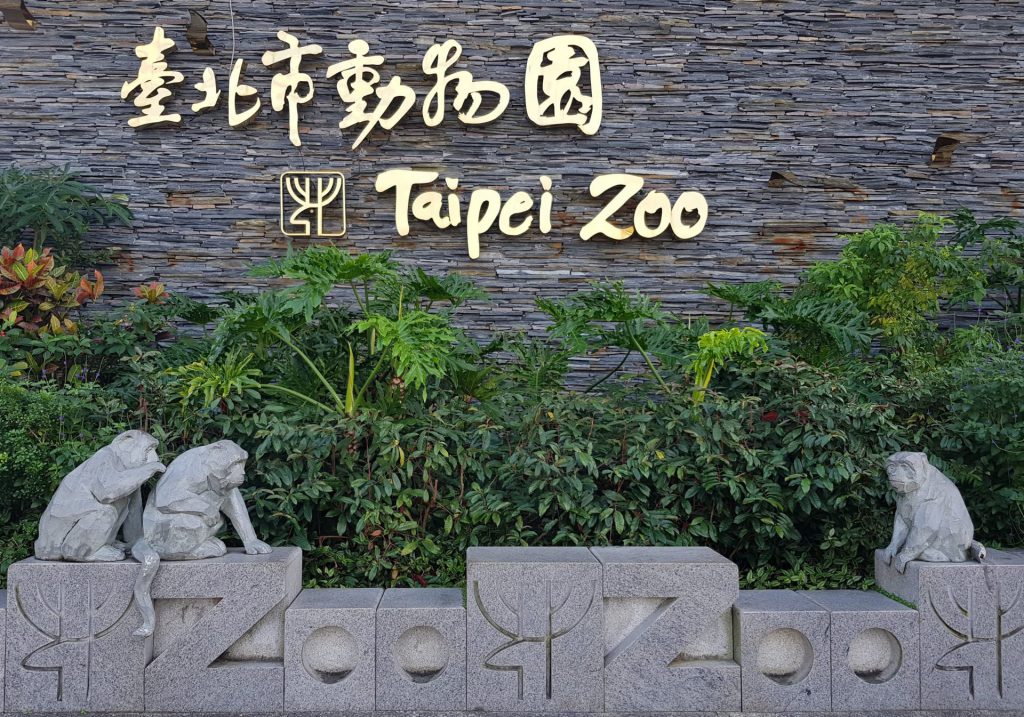 Costing only NT$60 for entry, it's a cheap but fantastic day out which you can combine with a trip on the Maokong Gondola, a cable car ride high into the mountains. One of the stations for this is inside the zoo.
Tip: Try to visit Taipei Zoo from Tuesday to Friday. See my Traveller Tips section below for reasons.
Read More…
The newest addition to Taipei Zoo, the Pangolin Dome, is a NT$390 million, 1.5 hectare structure filled with the flora and fauna of rainforests.
With a total area of 165 hectares, if you intend to visit all of the enclosures, it would take you most of the day. A shuttle train is available to quickly take you to another area, including the Maokong Gondola station.
Tickets can be purchased at the entrance to the zoo. However, you can use your Easycard directly at the turnstile, which in turn will also give you a discount if you decide to ride in a Maokong Gondola on the same day.
Free entry to the zoo also comes as part of the Taipei Fun Pass.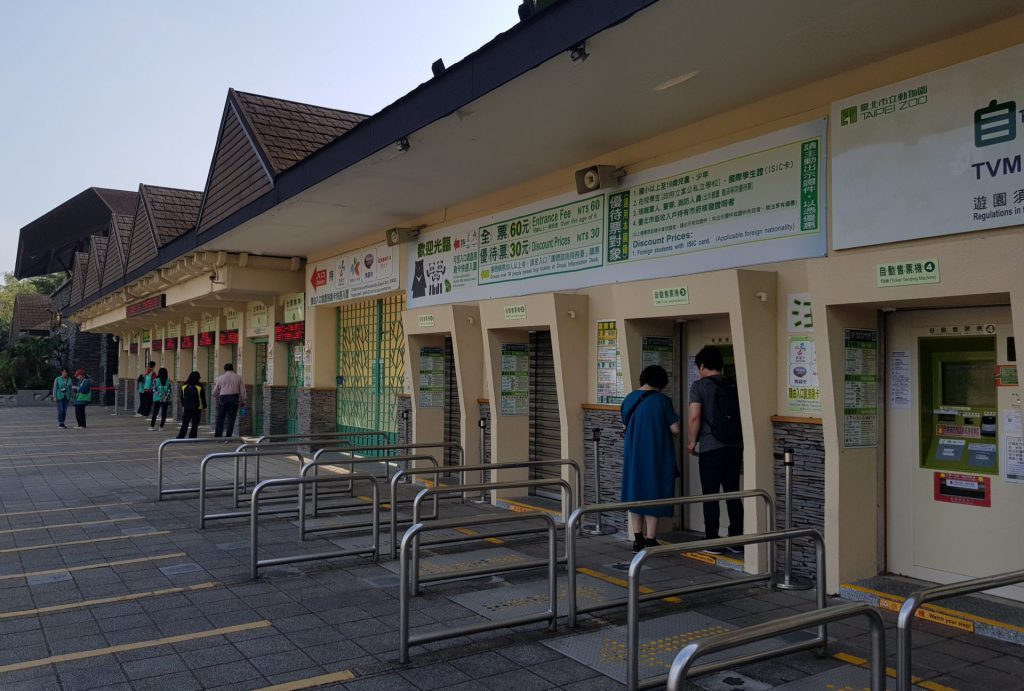 Taipei Zoo Map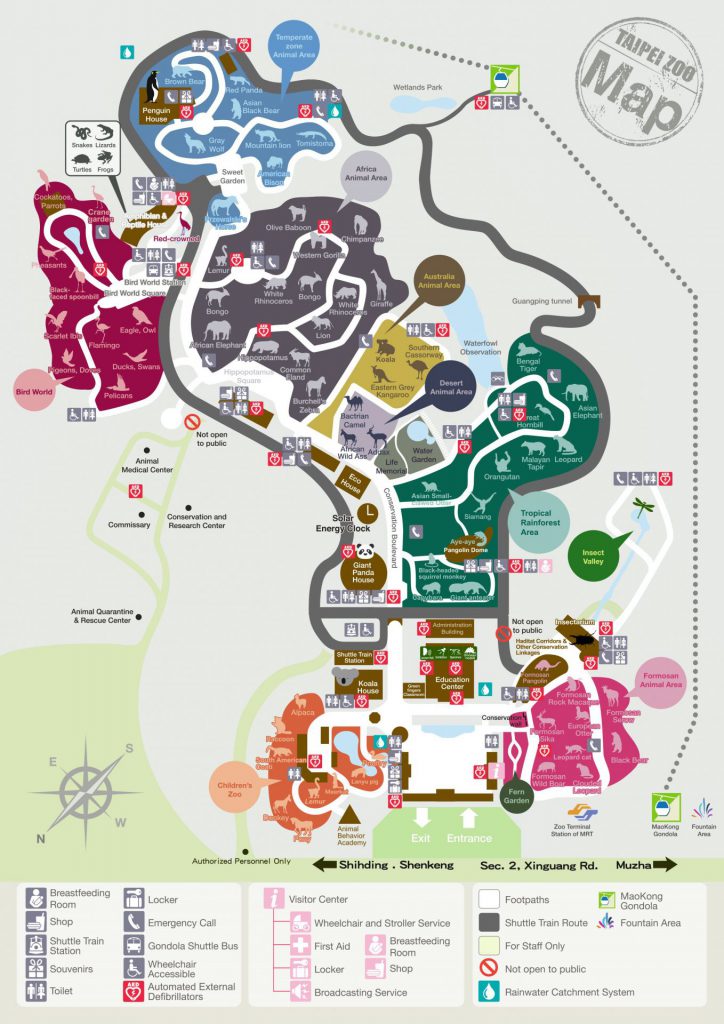 ---
Zones
I've grouped the zones into 3 areas. North (near the main entrance), Centre and South.
North
The area closest to the main entrance is the best place to take children, as it features a children's zoo where they can interact with the animals, an insectarium, and also the koala house.
| | |
| --- | --- |
| Zone | Closed for Maintenance |
| Formosan Animal Area | – |
| Children's Zoo | – |
| Koala House | – |
| Insect Valley | Every fourth Monday of the month |
| Animal Ecology and Dinosaur Museum | Every Monday |
If you're interested in seeing some of Taiwan's native animals, the Formosan Animal Area includes their elusive Black Bears, Formosan Rock Macaques and Wild Boars.
The black bears are especially endearing to Taiwanese people, and were voted the wildlife most representative of Taiwan by the general public.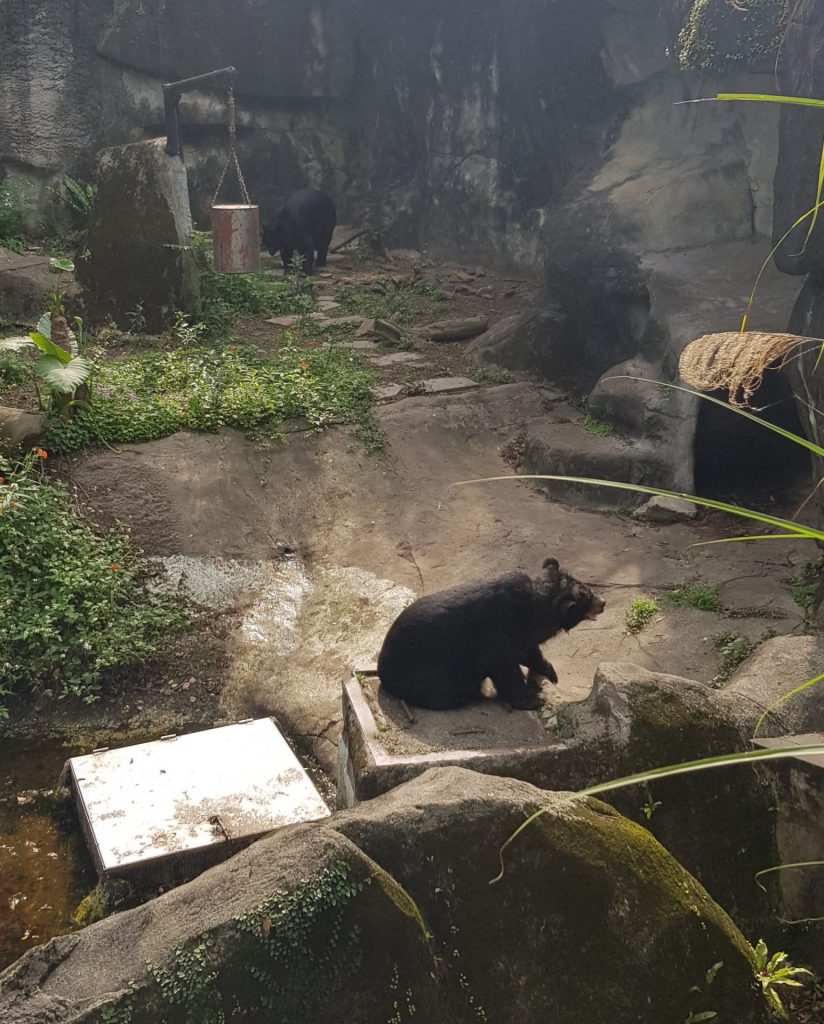 The Children's Zoo features farm animals, alpacas, ponies, camels and meerkats. Some enclosures allow you to walk through them, while others will give you a chance to pet the animals.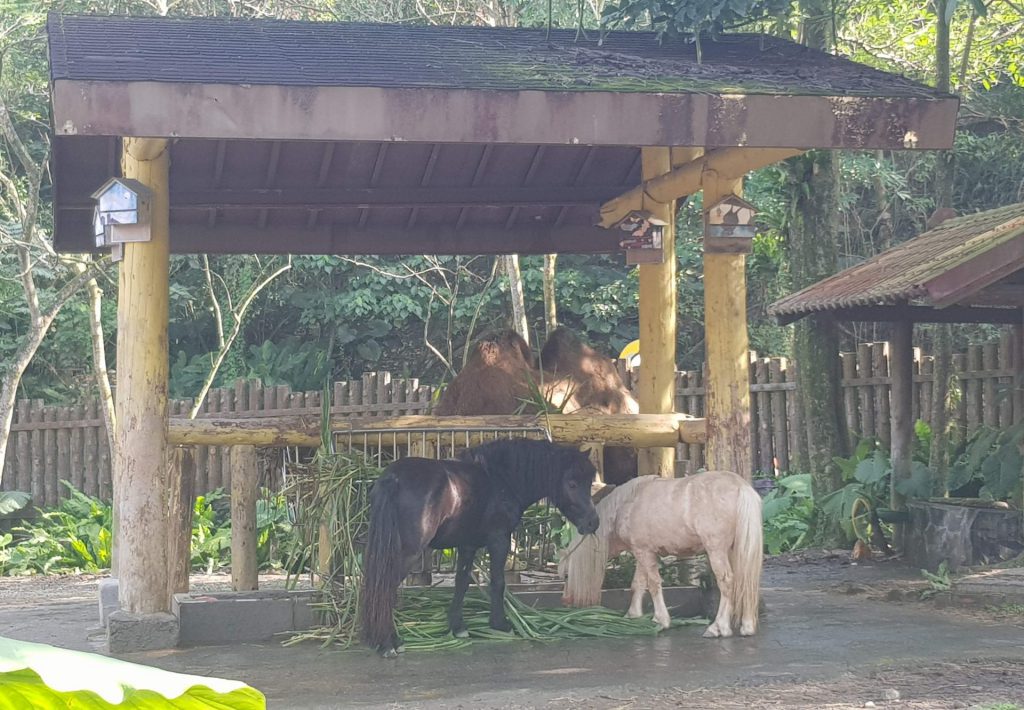 Next to this is the Koala House, featuring a couple of the cuddly marsupials.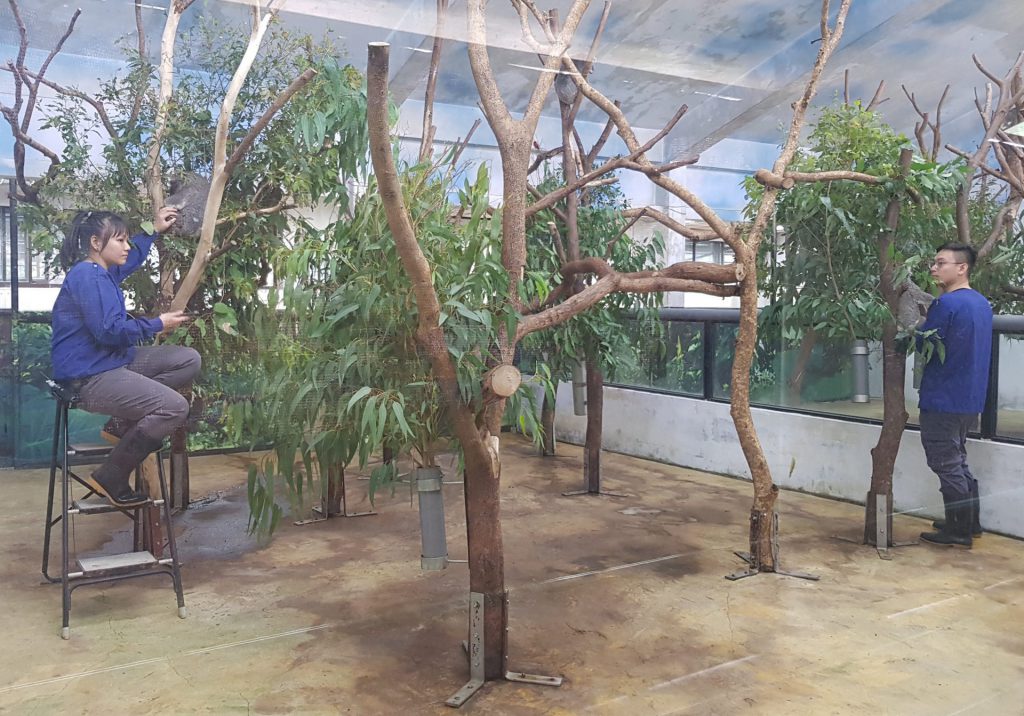 Don't miss out on the Flamingos and White Handed Gibbons found in the centre of the north area.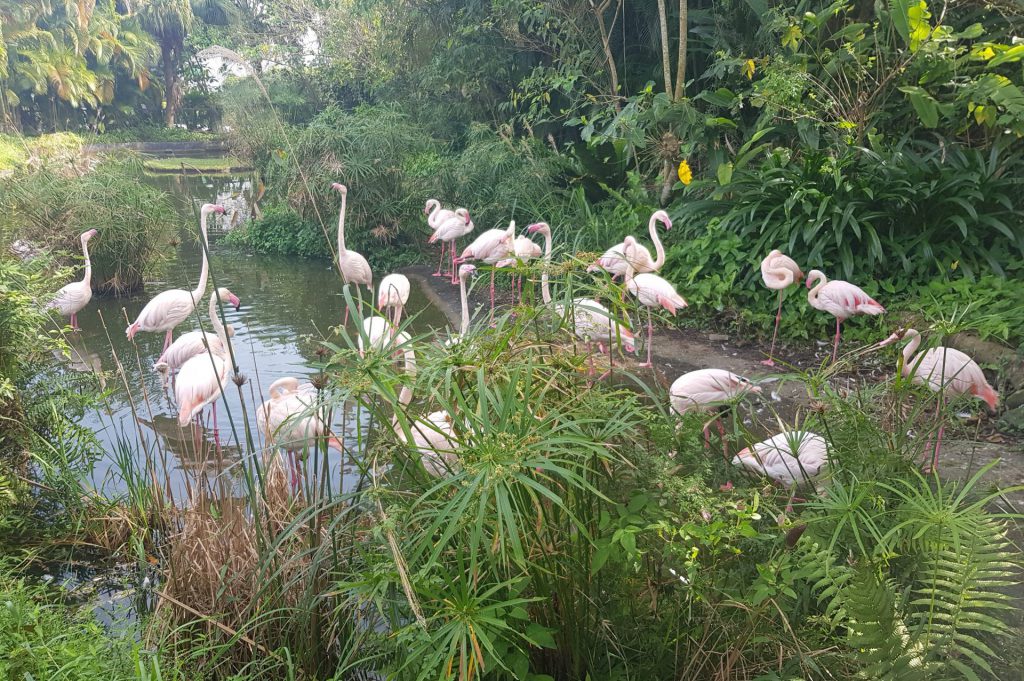 Two of the zones I would only recommend if you have a keen interest in these areas:
Insect Valley is which is probably the most forgotten and neglected part of the zoo, although it does feature an Insectarium with a nice butterfly walk-through.
The Animal Ecology and Dinosaur Museum is a large 2-floor building which has many stuffed animals, a nice dinosaur section and an area detailing the history of Taipei Zoo. This costs extra to enter (NT$20).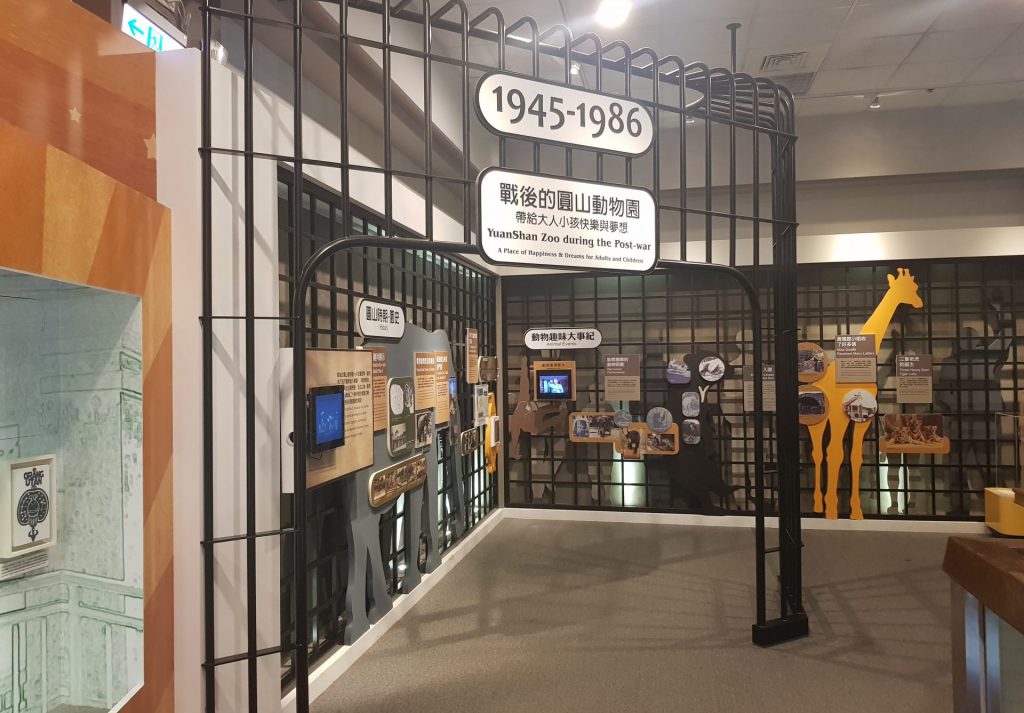 ---
Centre
The Tropical Rainforest zone is one of the best areas to visit in Taipei Zoo, while the Giant Panda House is a must-visit.
| | |
| --- | --- |
| Zone | Closed for Maintenance |
| Giant Panda House | Every first Monday of the month |
| Tropical Rainforest | Pangolin Dome closed every second Monday of the month |
| Gardens | – |
| Desert Animals | – |
| Australian Animals | – |
The Giant Panda House is the first place you should visit in this section (the earlier you go, the quieter it will be).
If you're visiting over a weekend, you will need to get a free panda-visiting ticket at the zoo entrance. This will give you a fixed time slot to see them, which isn't ideal. If you're here in the week, you can normally see them without issues (if they decide to show themselves!).
There is both an indoor and outdoor section, and of course a gift shop selling all things panda.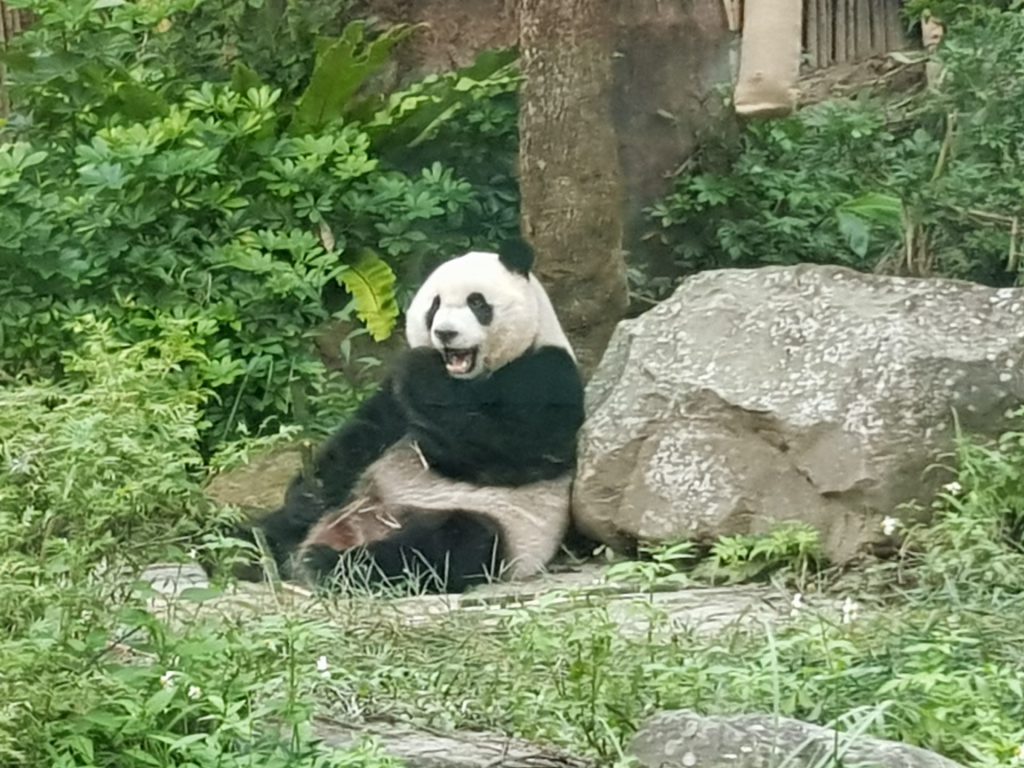 The Tropical Rainforest zone features the brand new Pangolin Dome, which in my opinion is the best attraction in the zoo.
The glass dome structure, which gets its name from the shape of the endangered pangolin, features a huge water tank filled with fish, many tropical birds flying around, a nocturnal animals section, and many mammals including monkeys and the star attractions – two-toed sloths.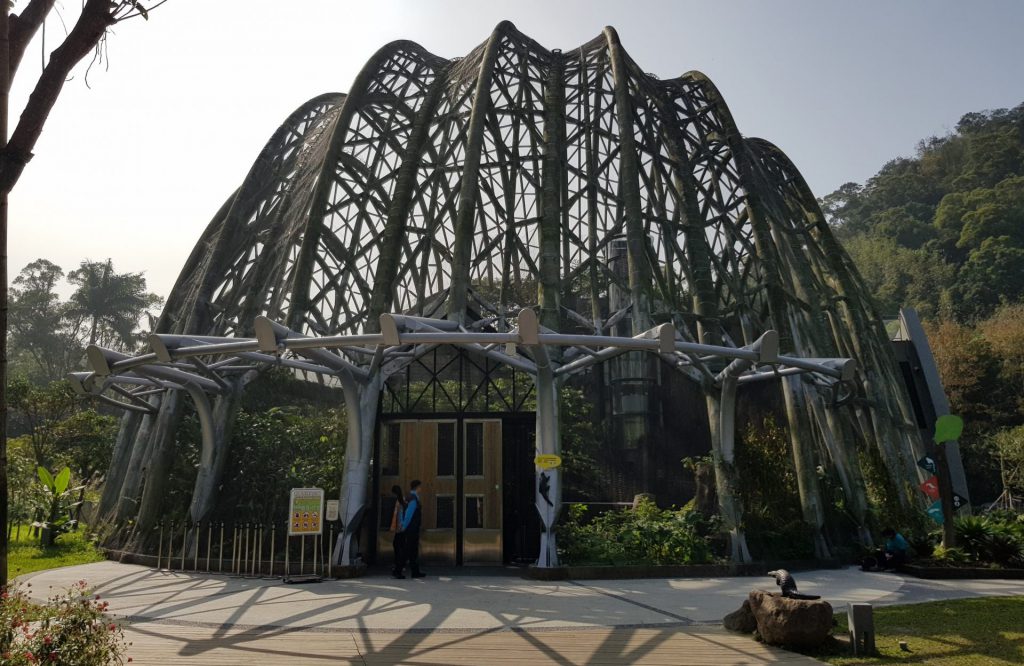 The remaining areas of the rainforest zone are also great, and includes Orangutans, Indian Elephants, Malayan Tapirs and Bengal Tigers. Also look out of the largest flower in the world, the Rafflesia Arnoldii, which can grow to be 3 feet across!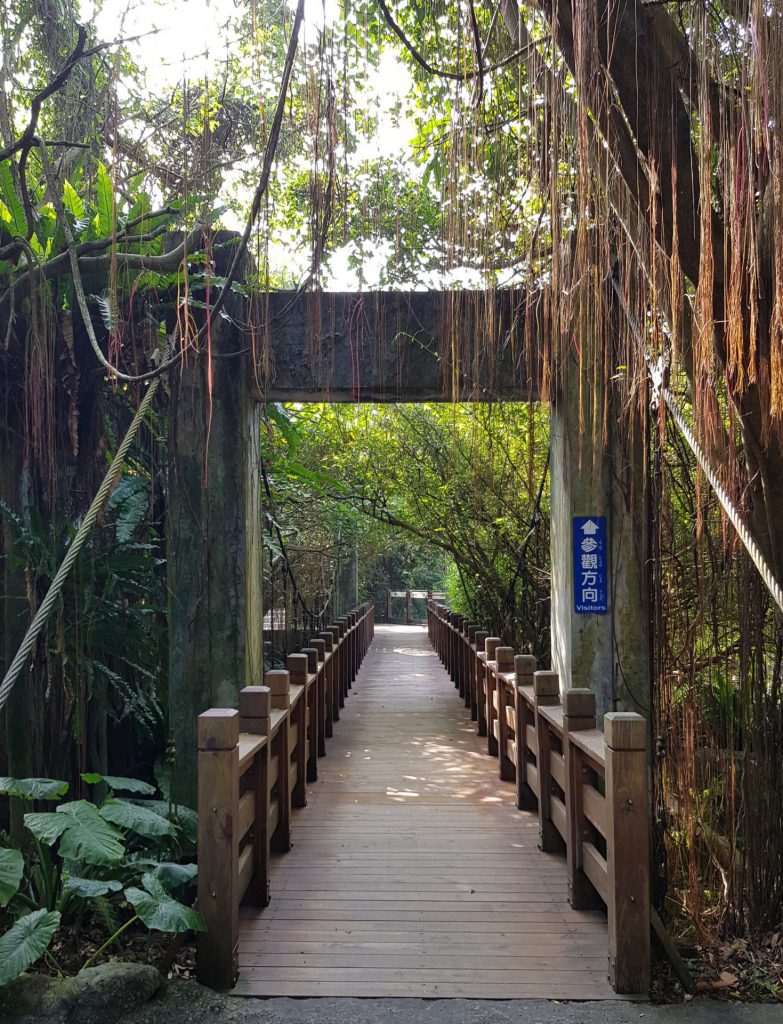 When you leave this area to the south, there's a nice Garden area.
Next you'll walk past the Desert zone, which features camels and some wild asses.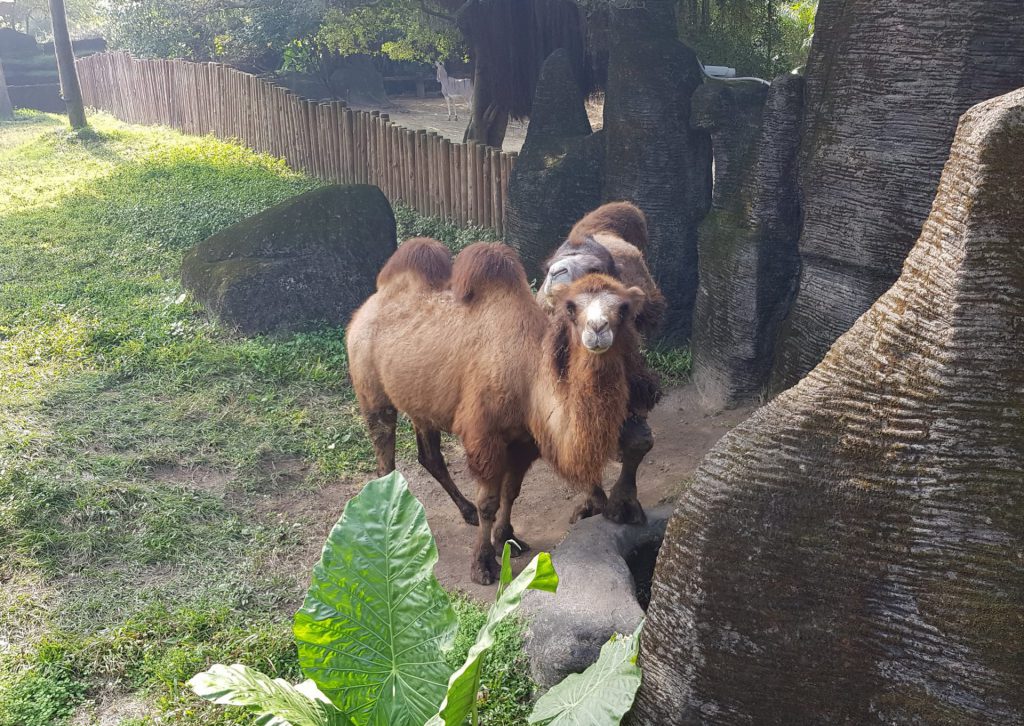 The Australian zone is probably the most disappointing in the zoo. I honestly don't think they have kangaroos anymore, while the koalas are best viewed in the koala house. There are some Cassowarys here (similar to emus). I'd give this a miss however.
---
South
The Africa Animal zone features many star attractions, while the Bird World has a huge netted aviary with many species of birds.
| | |
| --- | --- |
| Zone | Closed for Maintenance |
| African Animals | – |
| Temperate Zone | – |
| Bird World | – |
| Penguin House | Every second Monday of the month |
| Reptile & Amphibian House | Every third Monday of the month |
Many of the enclosures in the African Animals zone are very large, which is obviously great for the animals, but you'll sometimes only get to view them from a distance.
Taipei Zoo has all the main African beasts – Elephants, Hippos, Rhinos, Giraffes, Lions, Zebra, Gorillas and other primates can all be found here.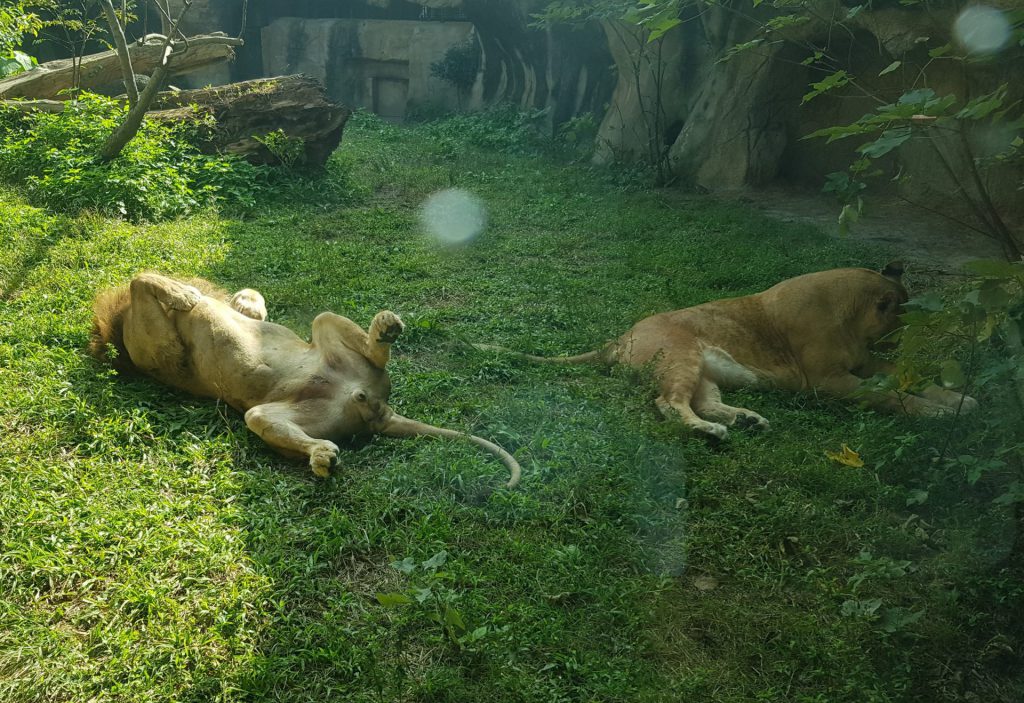 The Temperate Zone has Bison, a Brown Bear and some cute Red Pandas. Many of the animals in this zone, however, were either hiding or on holiday.
This area also includes the Penguin House, which was a bit of a disappointment during my visit as the penguins weren't very active. It's a shame they don't give you feeding hours as I'm sure it would be great during these times.
There are two types of penguin here. The King and Jackass penguins.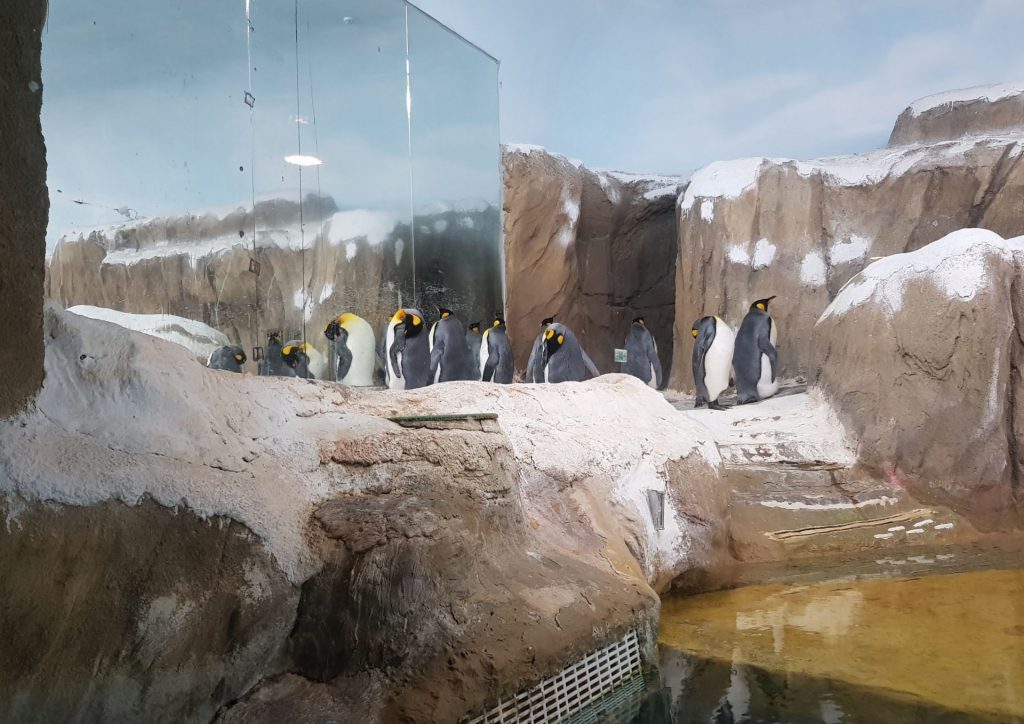 The Reptile & Amphibian House was actually the busiest area of the entire zoo, partly because it's relatively small, but also because of the specimens they have here. These include many lizards, frogs and snakes, including a huge Boa Constrictor.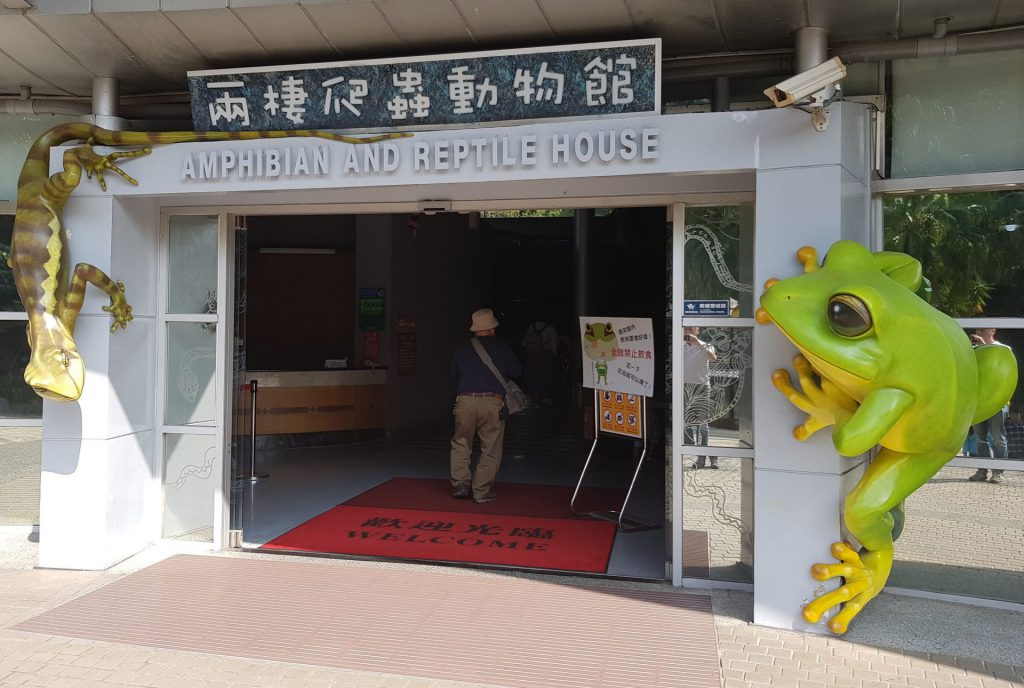 Outside this, you'll also find an Aldabra Giant Tortoise, the largest tortoises in the world. I could almost feel the ground vibrating.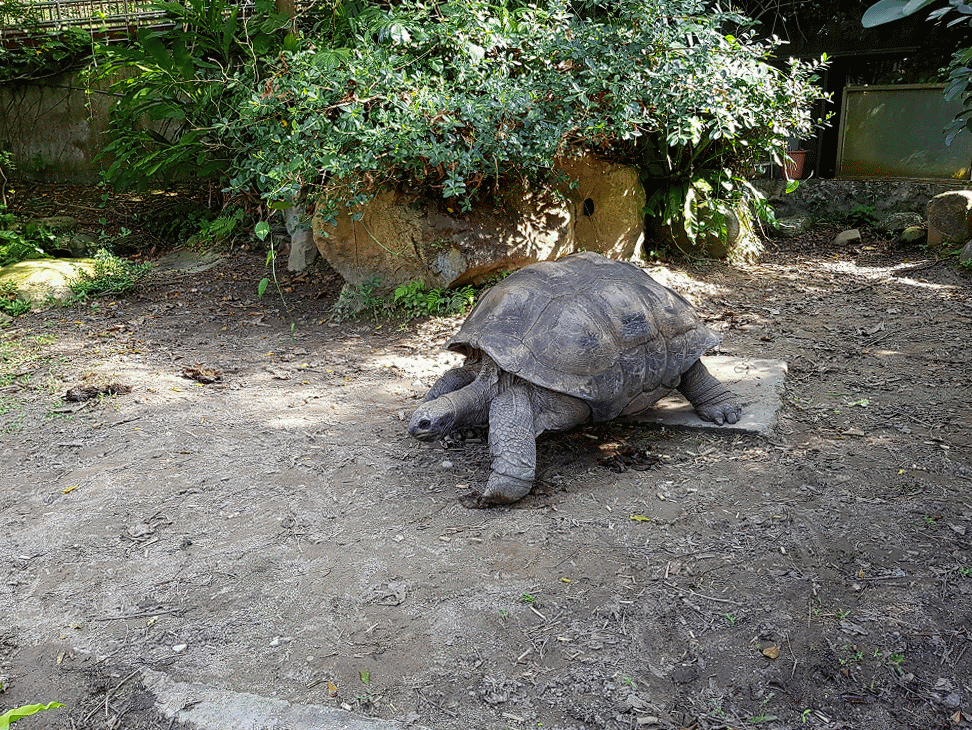 Finally, Bird World is a huge netted space you can walk around, with birds flying, eating, roaming, and doing whatever else birds do. With two sections, it includes many species of Flamingos, Pelicans, Peafowl, Ibises, Cranes and almost anything else with wings!
Fruit and feeding bowls are found throughout, to encourage birds closer to the walkway.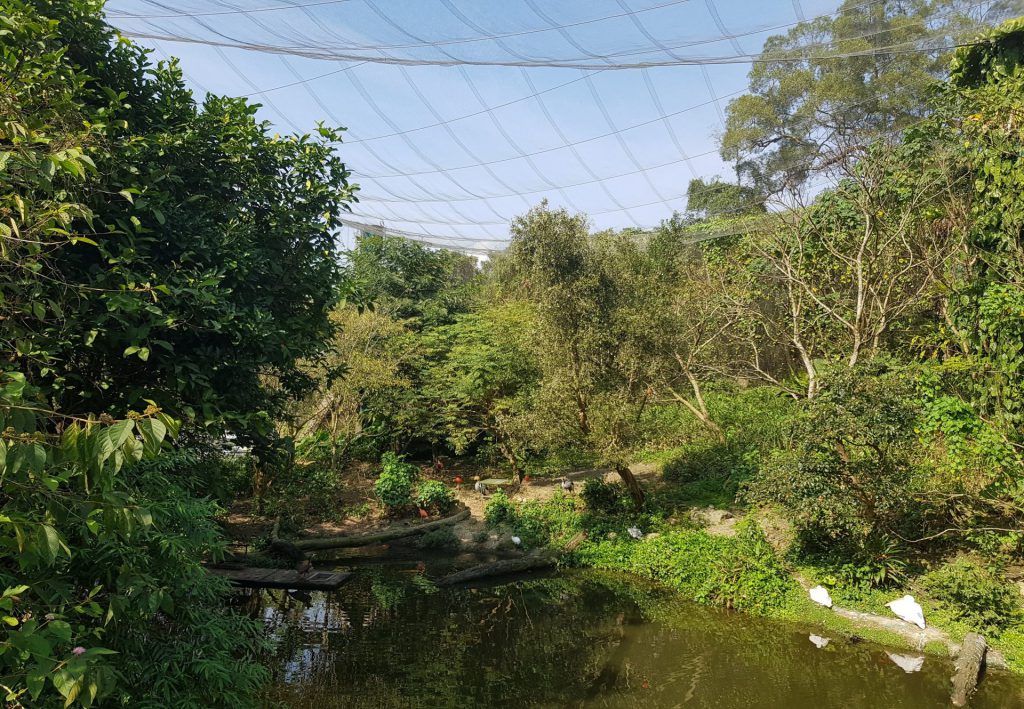 Also found near Bird World is one of the Taipei Zoo Shuttle Train Stations.
---
Shuttle Train
The Taipei Zoo Shuttle Train is a quick way to travel between the zones in the north and south. It also travels to the Maokong Gondola South Station.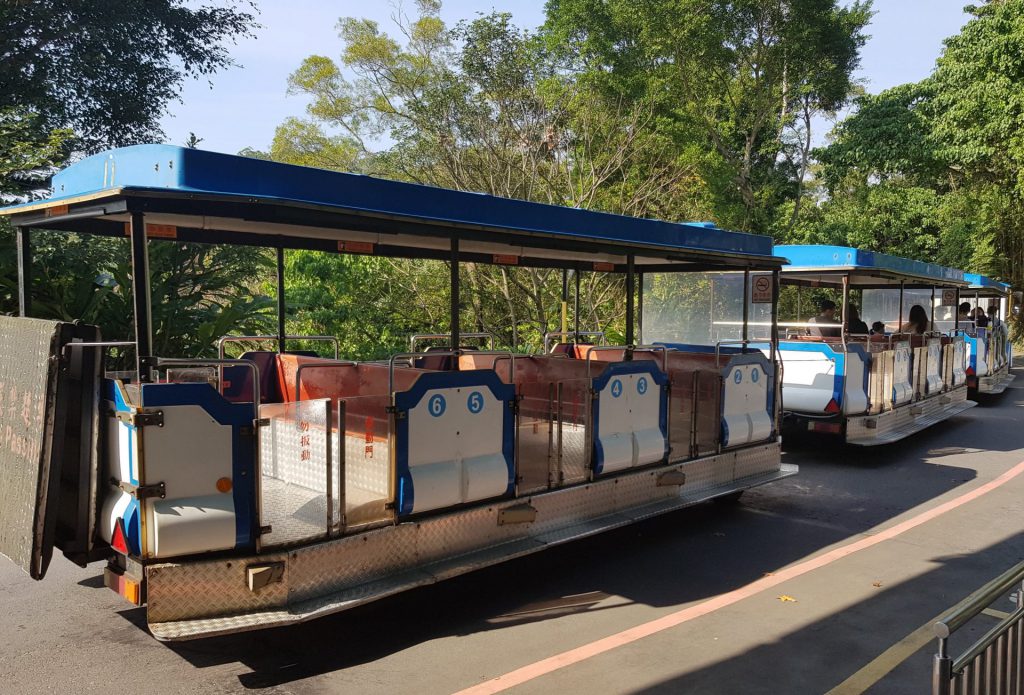 There are 3 stations found in Taipei Zoo:
Koala House
Maokong Gondola South Station
Bird World
The Maokong Gondola South Station is closed on Mondays
It costs only NT$5 per ride, which is easiest to pay with your Easycard.
It travels in an anticlockwise direction only, so if you wish to travel from Bird World to the Maokong Gondola South Station, you'll need to stay on it when you arrive at the Koala House.
---
Food & Drink
There are many vending machines and free water fountains found throughout the zoo.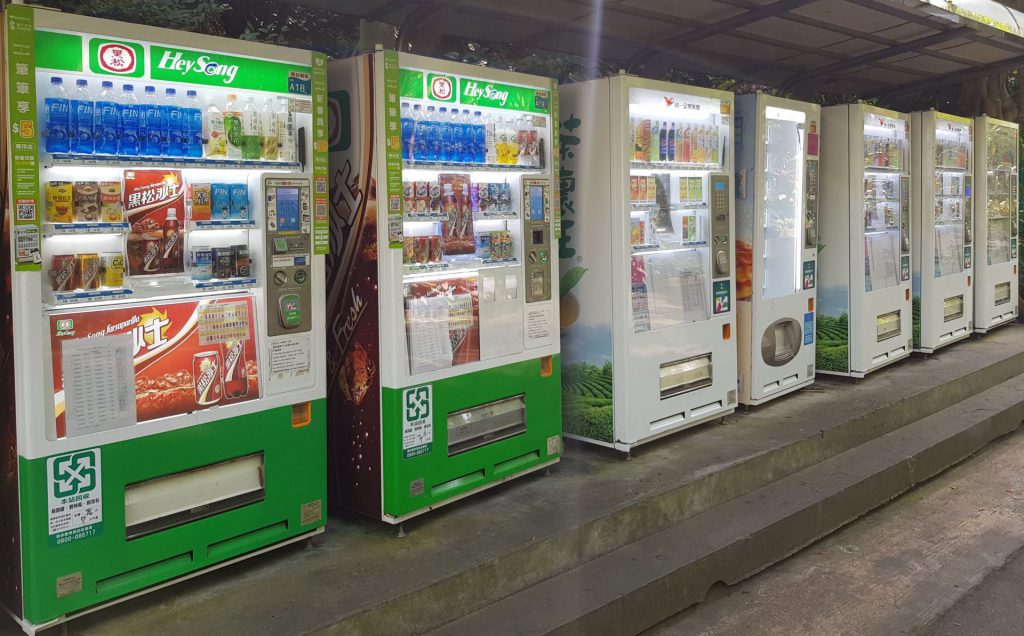 Near the entrance is a convenience store and a McDonalds. However, the best food areas are near the Desert and African Animals zones (both on the main walkway about 3 minutes from each other).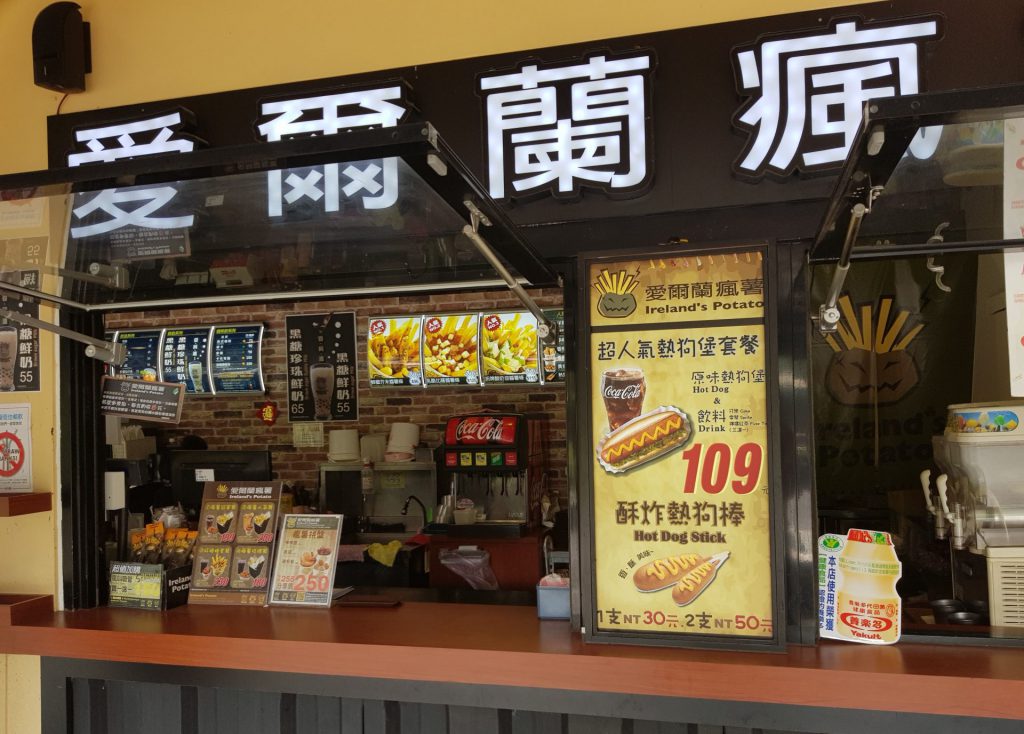 These include Ireland's Potato (honestly), Street Churros and Mos Burger, along with ice creams and drinks.
There are a few other huts selling snacks and drinks around the zoo.
---
Suggested Route
If you plan on taking advantage of the Maokong Gondola ride after a visit to Taipei Zoo, I would recommend visiting the following zones in this order.
Formosan Animals
Children's Zoo
Koala House
Giant Panda House
Tropical Rainforest
African Animals
Temperate Zone
Bird World
Then catch the Shuttle Train from Bird World to the Maokong Gondola South Station.
Of course you could visit more/less zones dependant on your time available, but this is the most convenient order to see them. This would take about 5 hours.
Tip: You could instead take the Maokong Gondola to the South Station when you arrive at the zoo, and do the above in reverse. This will mean you'll mainly be walking downhill. You will also still get your discount for the gondola.
---
Virtual Tour
Pros
Very large and good selection of animals
Animals seem content and well looked after
Very cheap
Cons
Gets very busy, especially during weekend
Some attractions closed on Mondays
---
Prices
You can pay for tickets with an Easycard. This will also give you a NT$20 discount if using the Maokong Gondola on the same day.
Adults: NT$60
Discount Prices: NT$30

Students with ID
Foreign students with International Student Identity Card, ISIC.

Preschool children: Free
Handicapped (with certification): Free
Internal Shuttle Train
Single Ride: NT$5
Preschool children: Free
Handicapped (with certification): Free
Animal Ecology and Dinosaur Museum
Adults: NT$20
Discount Prices: NT$10
Klook Deals
You can also purchase combo tickets for both the Zoo and Maokong Gondola from Klook
---
Opening Times
09:00 to 17:00 daily (Last entry 16:00)
Some enclosures are closed on Mondays
Closed on Chinese New Year's Eve (24 January 2020)
---
Traveller Tips
Definitely try to avoid weekends as it gets very busy, especially the panda enclosure.
I would also avoid Mondays. Enclosures are sometimes closed during this day. For instance, the panda house is closed during the first Monday of each month. Also, the Gondola Shuttle Train is closed every Monday (and the Moakong Gondola itself if often closed on a Monday too).
If you have to visit over a weekend, I would recommend arriving early and getting a free panda-visiting ticket from the zoo entrance, which will give you a time to visit the house.
Smoking is not allowed anywhere within the zoo.
Take an umbrella and mosquito spray.
---
Location & Getting There
Taipei Zoo is accessible from the MRT. If you're travelling from Taipei Main Station, just take the Blue line to Zhongxiao Fuxing MRT station and change to the Brown line. Take the MRT that travels south to Taipei Zoo and it's the final stop after a 20 minute ride.
Closest MRT: Taipei Zoo Station (end of brown line – exit 1)