As cool cafes go, they don't come much cooler than Wengu Cafe. Found in the east district of Taipei, this small but delightful cafe is a relaxed environment and a great escape of the busy streets outside.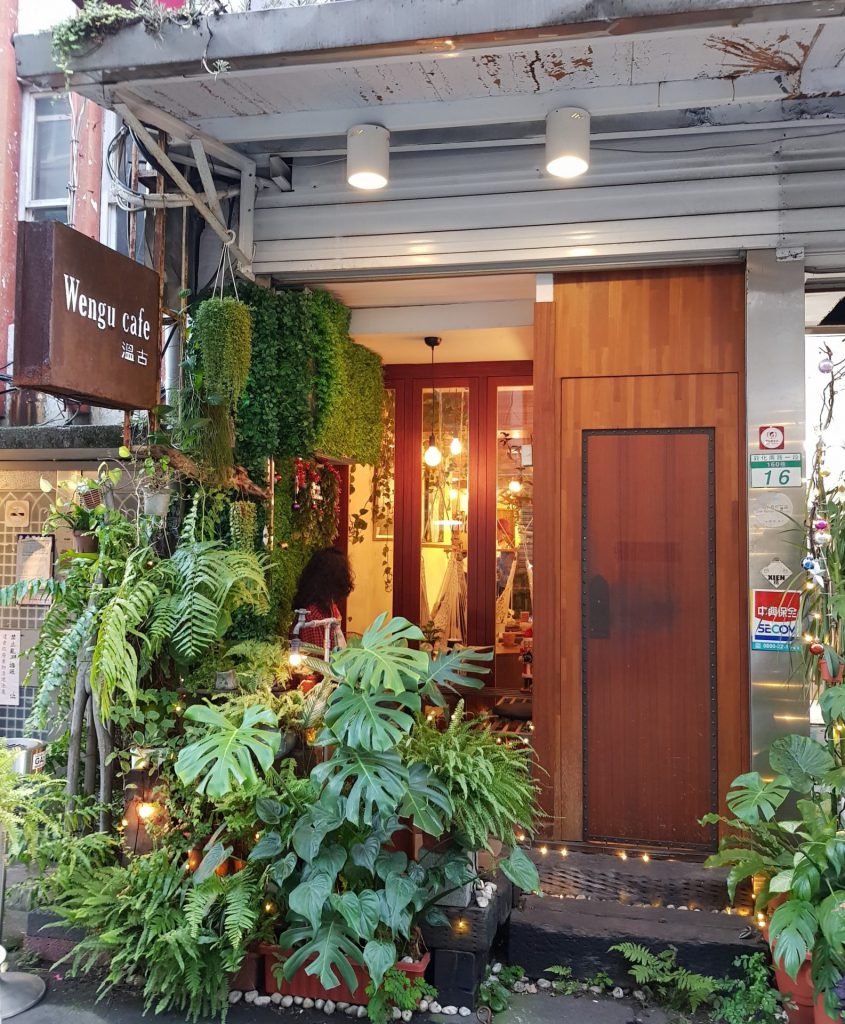 Even from the outside, Wengu Cafe screams cool. Plants are a central feature before you walk in, and even more so inside.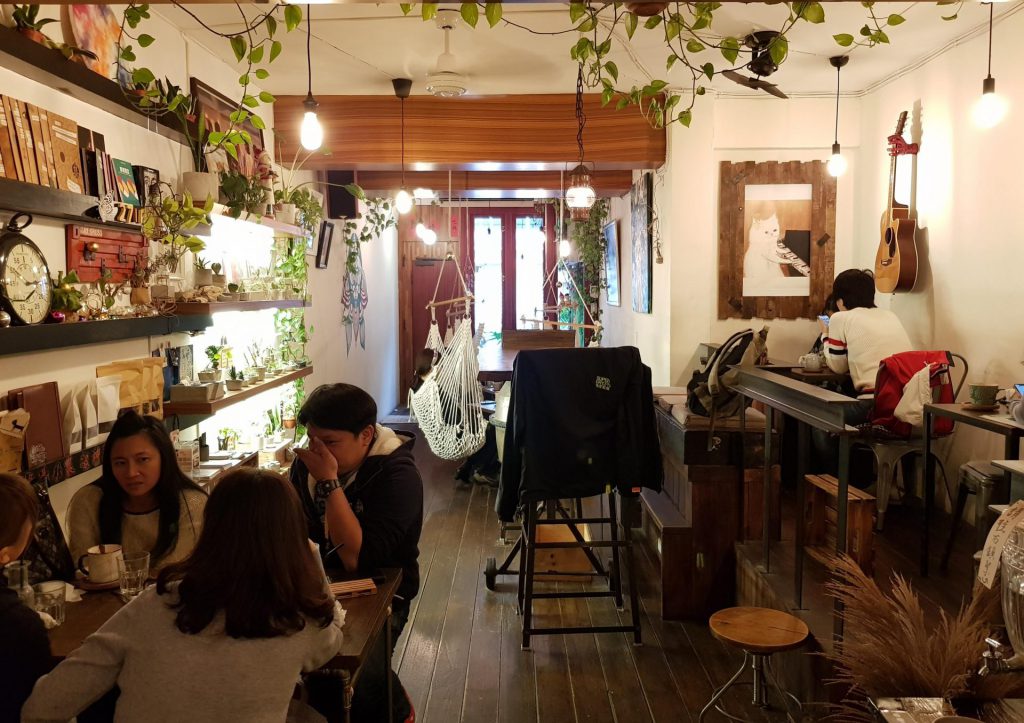 The serving area is virtually camouflaged by plants, with many others around the walls and neatly placed on shelves.
But the coolest part about Wengu Cafe are the swinging hammock chairs suspended from the ceiling as you walk in.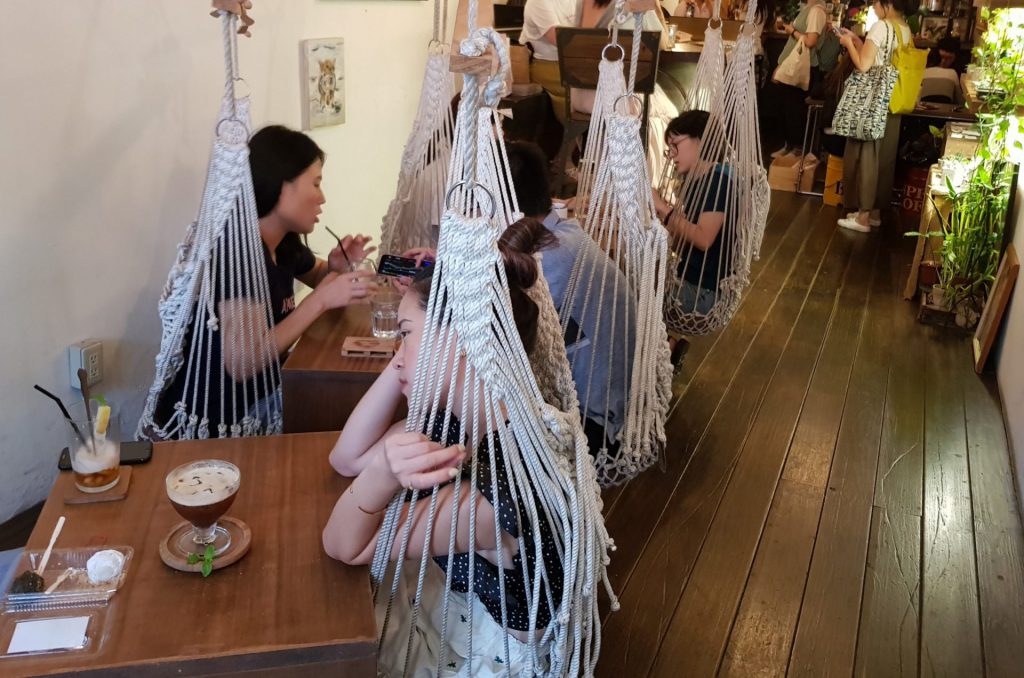 With six in total, they were all unfortunately taken when we were there. We found out later that reservations are accepted here, so I imagine you can specifically reserve a hammock chair. Message them from their Facebook page.
Wengu Cafe is a small place, with about 6 other tables. We have tried to come here before at the weekend and were turned away as it was full to the brim. Since we didn't realise we could reserve a spot, this time we arrived early afternoon during the week when it wasn't too busy.
The rest of the seating is nice enough, and I really like the music they play here. Interesting folk music that was certainly very different to any other cafe we've visited in Taipei.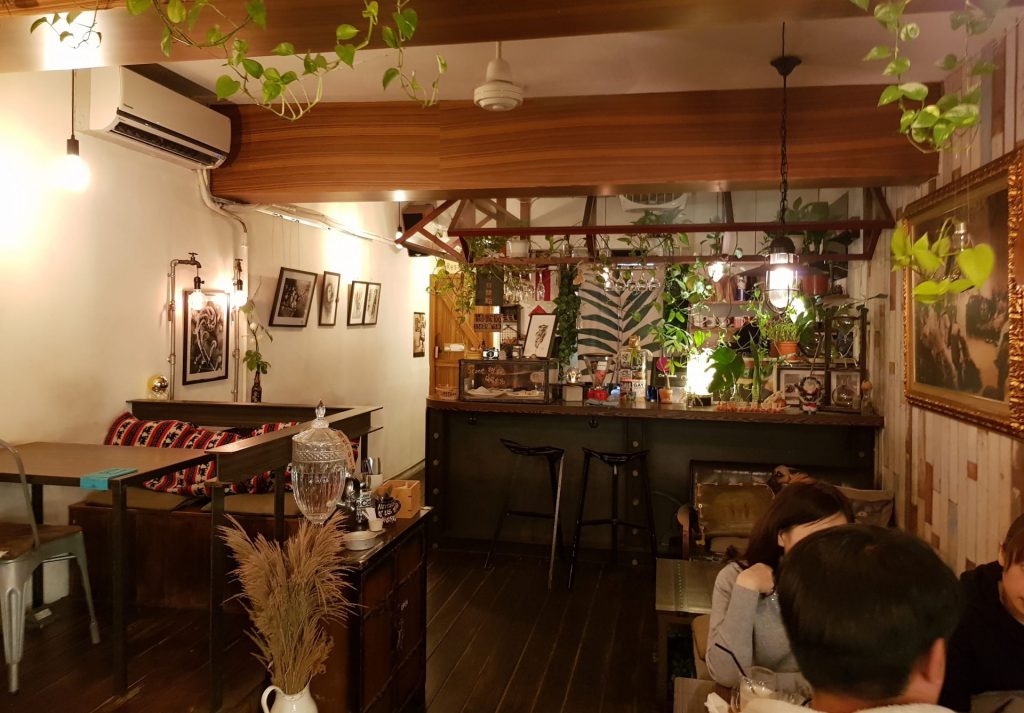 They do have some food at Wengu Cafe, although I've heard it's nothing special. The drinks however are very nice.
I know what you're thinking. Yes, it is actually a drink. Their 'signature plant beverages' are ingenious plant-pot-like drinks with a layer of cocoa on top and a sprig of mint. The Plant Cocoa and Iced Yuzu Citron Tea were both very well made drinks.
Service here is also on point. The guy serving us (I'm not sure if he was the owner) was friendly and attentive.
We'll no doubt be returning to Wengu Cafe – next time we'll book ahead though!
Pros
Hammock chairs can be reserved
Very nice drinks
Cool environment
Cons
Small place
Average food (so I've heard)
Price: $$$
Level of English: Good (English on menu)
Traveller Tips
Reserve your hammock today!
Wengu Cafe Location
Closest MRT: Zhongxiao Dunhua (blue line – exit 9)