If you're short of time and near one of the many malls in Taipei, you will find lots of food options located in the basements of most shopping malls (usually B2 or B1).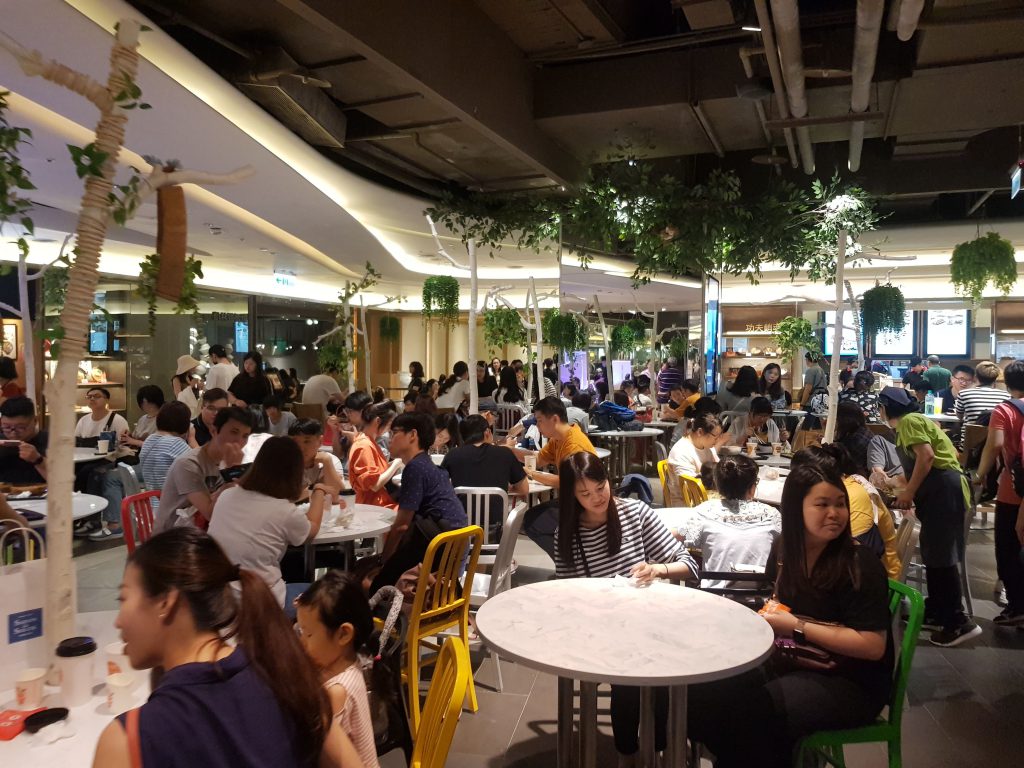 The booths will mainly serve Asian food, including Taiwanese, Vietnamese, Japanese, Korean, Thai, Indian, Indonesian and Malaysian.
Dishes usually cost between NT$120 and NT$200. After you order you'll be given a device that will buzz when your food is ready, usually within 5 minutes. Most will come with side dishes like soup and vegetables, although you'll usually need to purchase drinks separately.
There are many types of rice and noodle dishes, most of which are surprisingly tasty.
Once you've finished eating, you can leave the plates at your table to be cleaned up by the staff.
Some malls will also have restaurants like teppanyaki or sushi belts you can sit at. If you want something fancier, there are Din Tai Fung restaurants in more upmarket malls, and there may be some dessert stands like Matcha Saro.
Click an image to find out more
The food malls do tend to get very busy during peak eating hours however, but I generally find them a great option for a quick and tasty meal. It's generally much less hassle to order food at these if you're unable to speak Chinese.
The best food malls to visit are:
Q Square (recently been refurbished)
Most Eslite Malls
Most Breeze Malls
You will find most malls have a good selection of food though. If you're in the Xinyi Shopping District, only some of the malls have food courts. Please refer to this section for further details.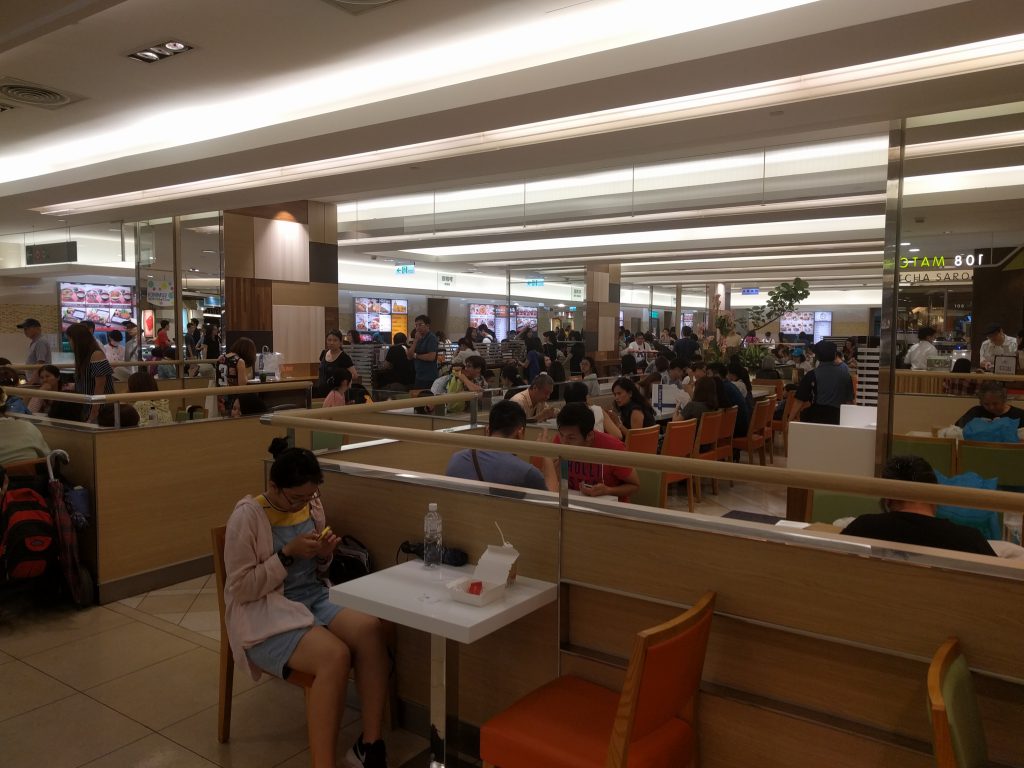 Pros
Many choices
Good value
Quick service
Cons
Difficult to find a seat during lunch/dinner
You may need to point to order
Price: $ / $$$
Level of English: Poor (English sometimes on menu)
Traveller Tips
Try to avoid peak dining hours
Try a Korean Bibimbap in a cast iron bowl – very tasty.
Locations
Located in the basements of shopping malls
If you have found the information on this page helpful, please take a minute to share this post by clicking one of the links below. Your support would be greatly appreciated :)