A visit to the Xinbeitou area wouldn't be complete without a visit to the Beitou Hot Spring Museum.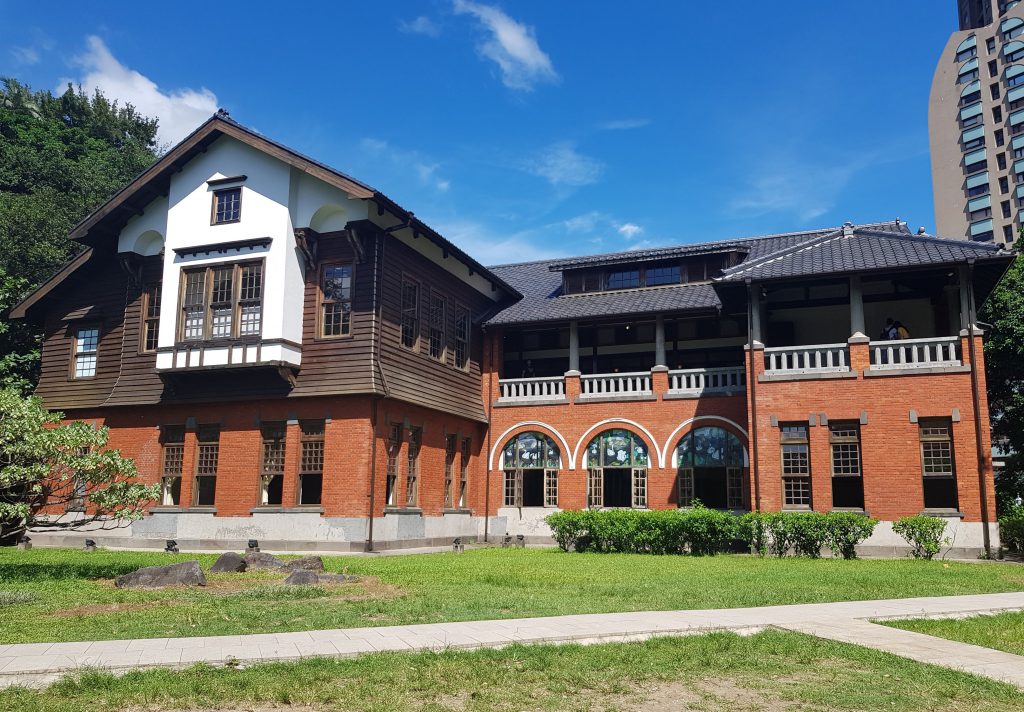 Ideally situated on the edge of Beitou park, and on the route to Thermal Valley, the Hot Spring Museum offers a great insight into the history of the Xinbeitou area and the formation of the hot springs.
Before you enter, you must replace your shoes with a pair of provided slippers. The two floors have a good variety of things to see.
The Tatami lounge is a place to sit and relax for a while.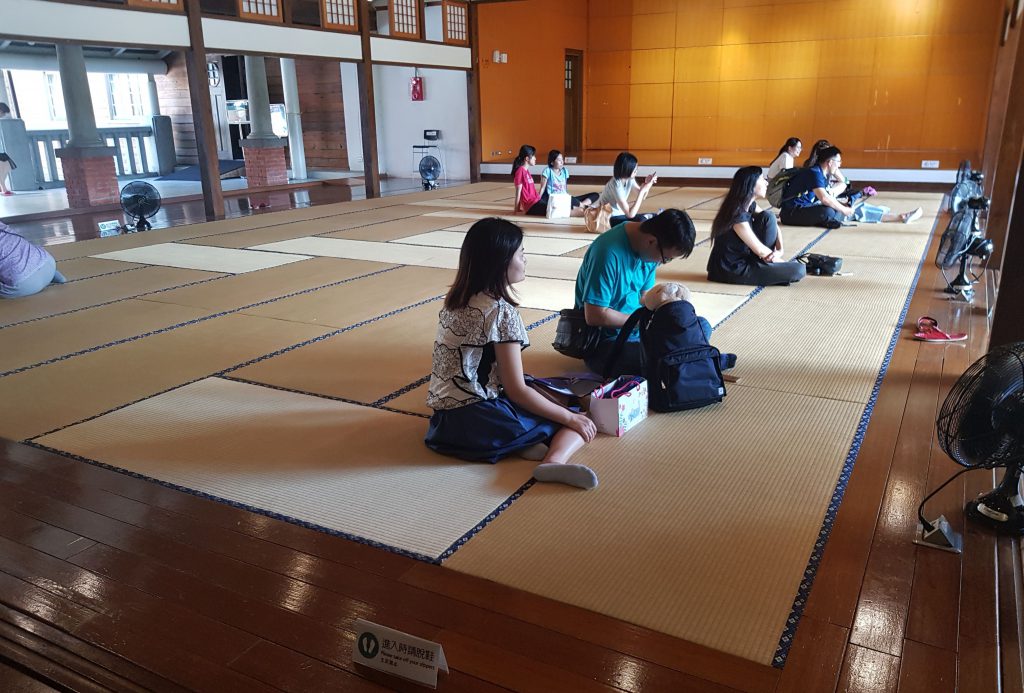 Examples of the baths used to bathe in the hot spring water. Beitou was actually used as a place of relaxation for US soldiers during the Vietnamese war.
Downstairs has (which was thought) the largest hot spring public bath in East Asia at that time. Wind chimes attached to blue ribbons over the bath and on the ceiling fans adds a meditative and soothing feeling to the room.
Displays detailing every aspect of the springs, from the formation, to how they were used recreationally and culturally.
Beitou was a hot location during the 40s and 50s to shoot movies. The Guitar in the Hot Spring Town a classic Taiwanese film shot in Beitou.
I would recommend you making the Beitou Hot Spring Museum one of your first stops during your visit to Xinbeitou to help you gain an understanding of the area before you walk around.
Pros
A great insight into the Xinbeitou area
Free
Price
Free
Opening Times
09:00 – 17:00
Closed on Mondays and on National Holidays (unless they fall on a weekend)
Traveller Tips
Provided slippers must be worn during visit
Location
Closest MRT: Xinbeitou (red line – exit 4)
Take the red line to Beitou MRT first, then change here to the Xinbeitou line. It's a 10 minute walk from Xinbeitou MRT.
Located Nearby