One of the most established and famous desserts places in Taipei, the Eastern Ice Store sells soupy iced desserts that are a perfect way to cool down.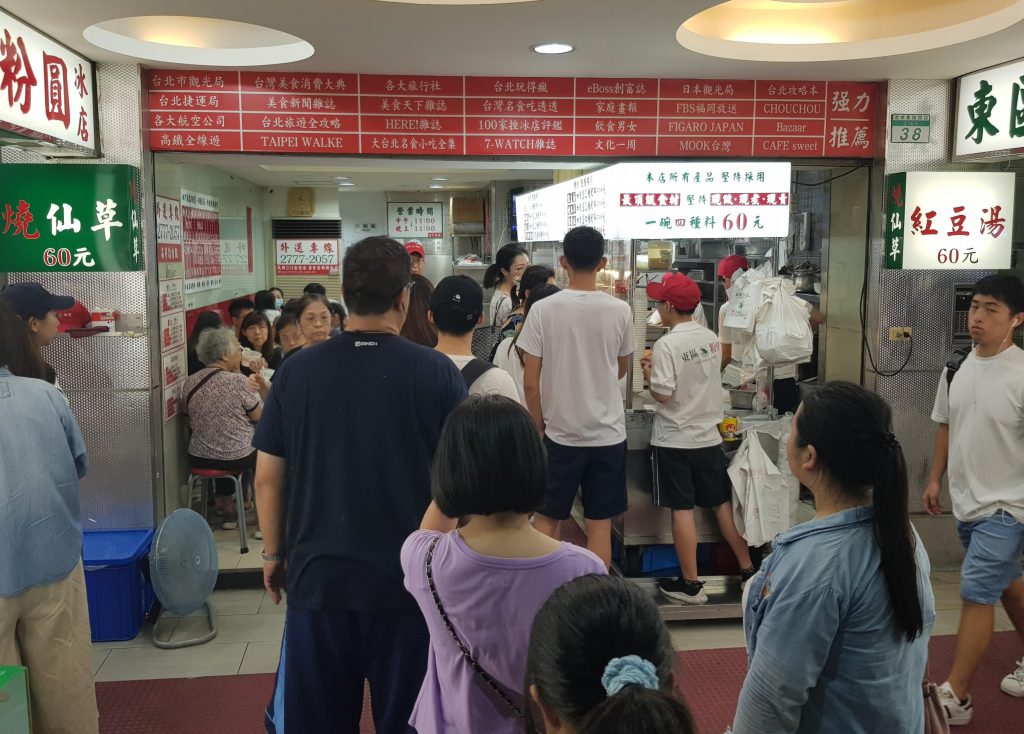 Open 11:00 to 23:00 every day, you'll usually find a large queue of locals waiting to be served and seated. With everything priced at only NT$60, you can choose up to four toppings to add to a syrupy soupy mix packed with ice.
The toppings available at Eastern Ice Store include many types of beans, softened and sweetened vegetables such as taro and sweet potato, tapioca, peanuts and jellies. You can just point to your desired choices from the many trays at the counter.
After you've paid, you can take the bowl to the seating area next door to consume it.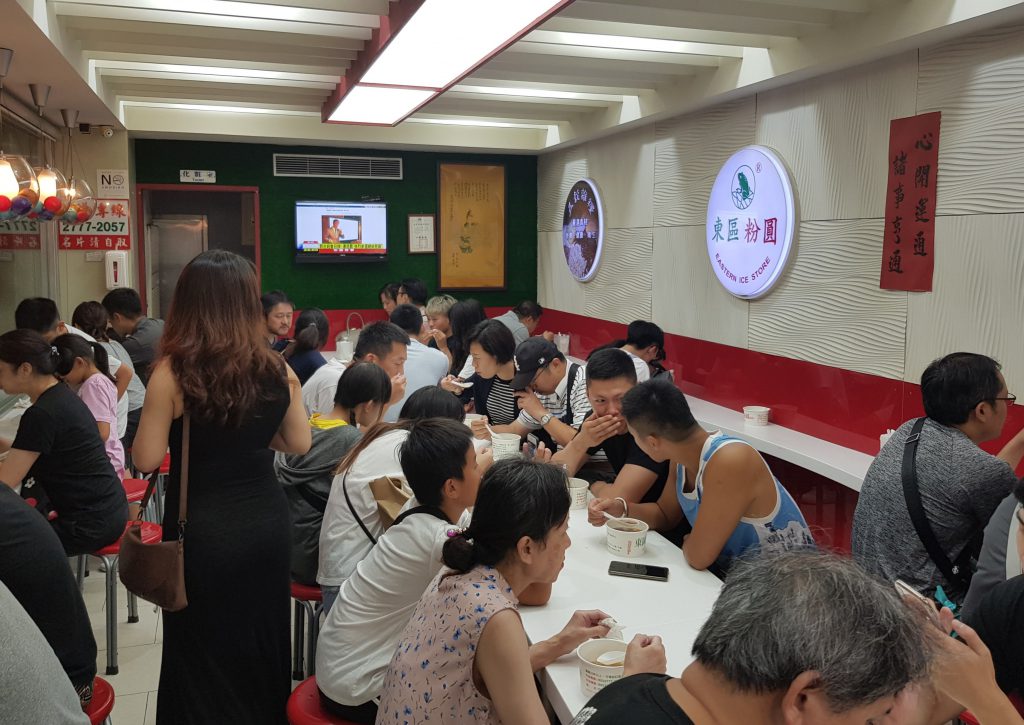 The small pieces of ice within will quickly begin to melt, which isn't really a problem since they'll still remain cold and tasty. You also have the option to top up with more ice from a table next to the counter.
If you've tried and liked the shaved ice dishes, then you'll no doubt like the deserts at Eastern Ice Store too. Refreshing and tasty treats that are very different to anything we have in the West.
Pros
Many choices of ingredients
Cons
Queuing likely
You'll need to point to order
Price: $
Level of English: None (Some English on menu)
Traveller Tips
Perfect way to cool down
Eastern Ice Store Location
Closest MRT: Zhongxiao Dunhua (Blue line – exit 3)
Located Nearby