Situated away from the city centre, and about a 25 minute MRT ride on the brown line, Dahu Park is a very tranquil park with a large lake separating the park from the hills in the distance.
It's also situated close to a number of hiking trails that will take you up into the surrounding hills.
Aside from the lake, the park also featured a pond, which, if you come during the right season (late August to September), will be covered in Lotus flowers.
The many trees will help to give you respite from the glaring sun should you need it.
On the edge of the park is a large outdoor swimming pool with a covered section for children.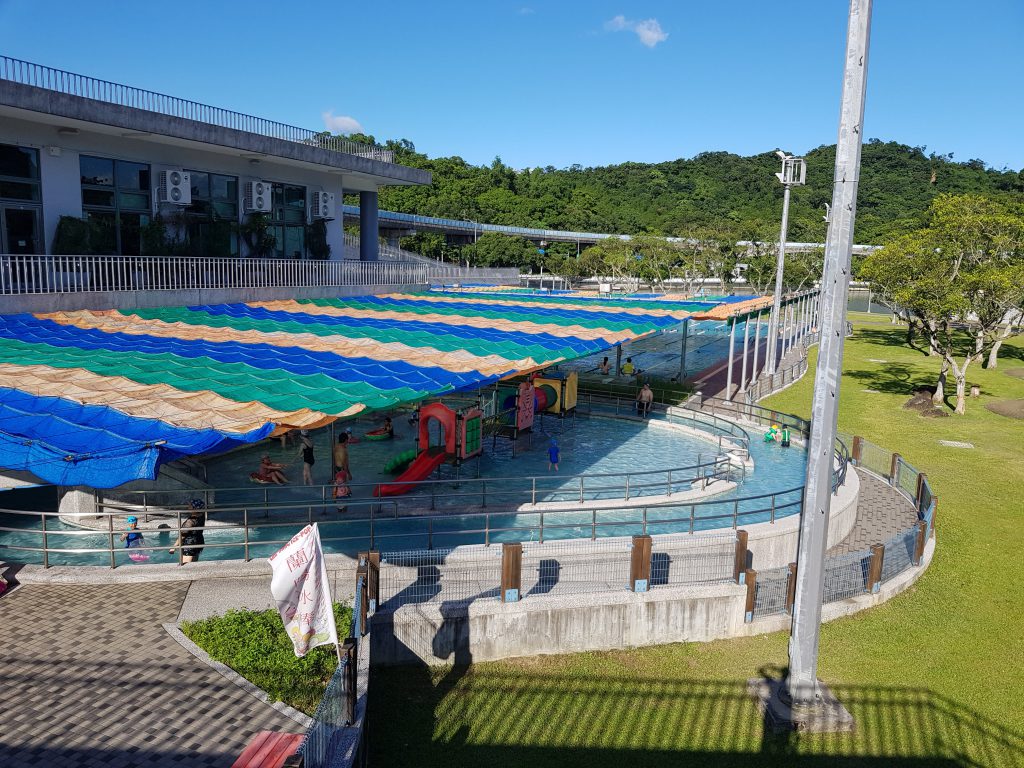 Pros
Peaceful park away from the city
Cons
30 minute journey time on the MRT
Traveller Tips
Ensure you have drinks as there are no shops nearby
Location
Closest MRT: Dahu Park Station (brown line – exit 2)