Built in 1914, Huashan 1914 Creative Park is an old wine factory and grounds which was converted into a creative space in 2007.
A number of the old factory warehouses now hold temporary art or other exhibitions, while the park is also home to craft shops, an independent cinema and live music/theatre venues.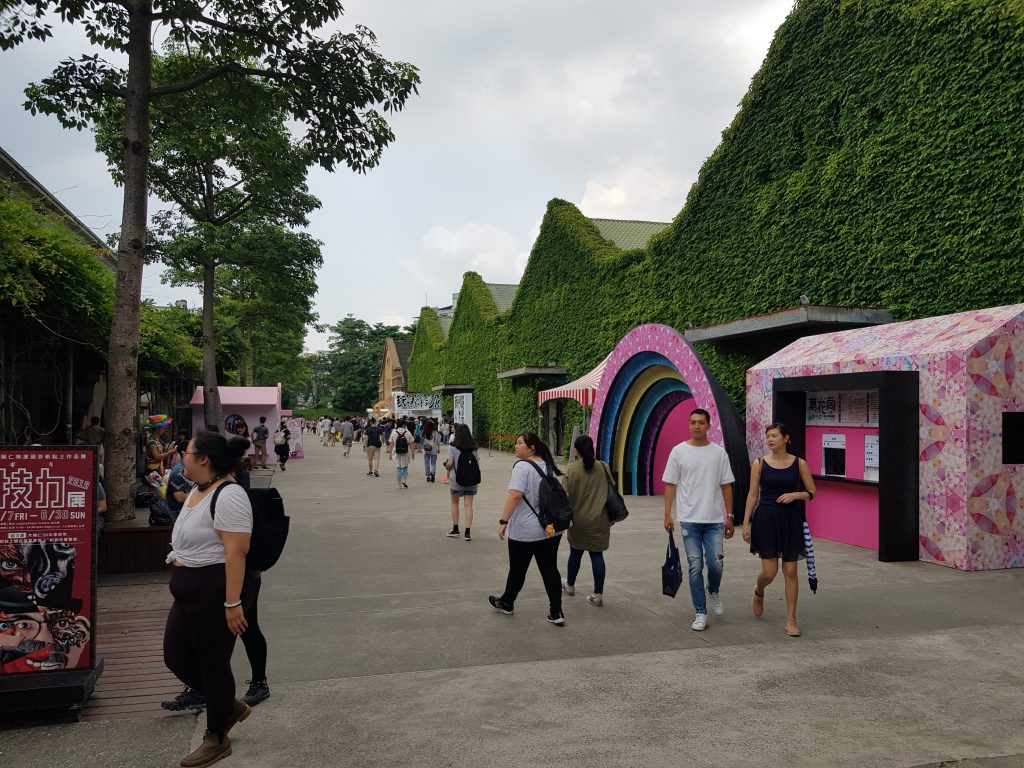 The park is a great place to walk around, especially if the sun isn't too intense and the rain stays at bay. The 4 hectare area has been well converted, seamlessly mixing the modern areas with the traditional buildings.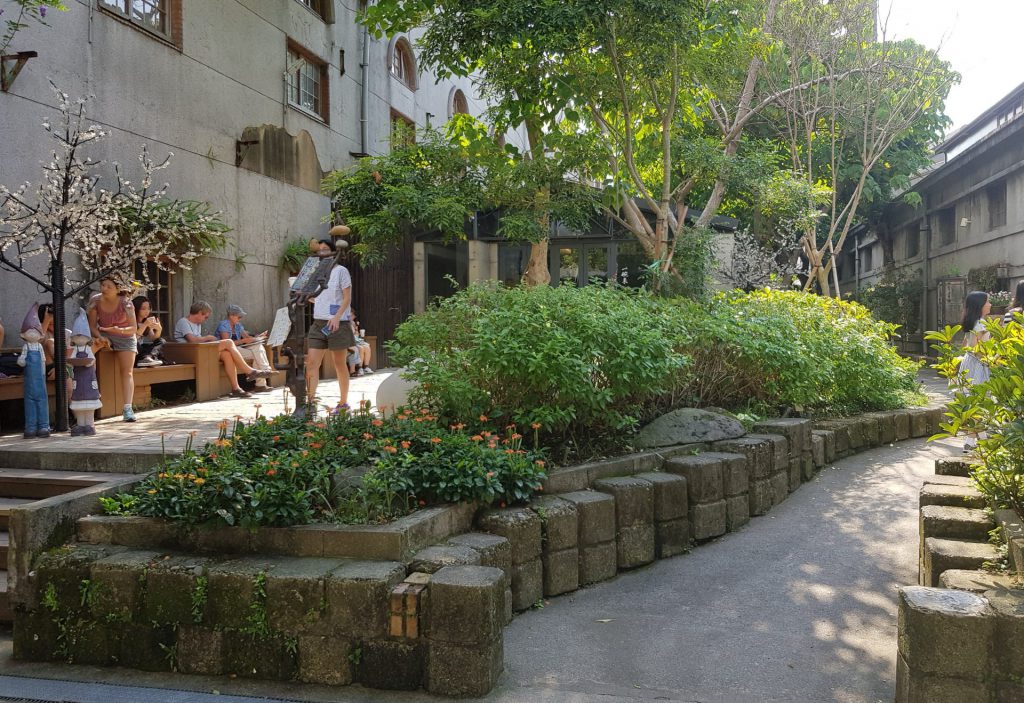 There are a few nice cafes and restaurants on the site should you need to escape the heat for a while. Trio is a cosy cafe located at the front of the park with some nice outdoor seating, while Piccola Botega is a nice Italian.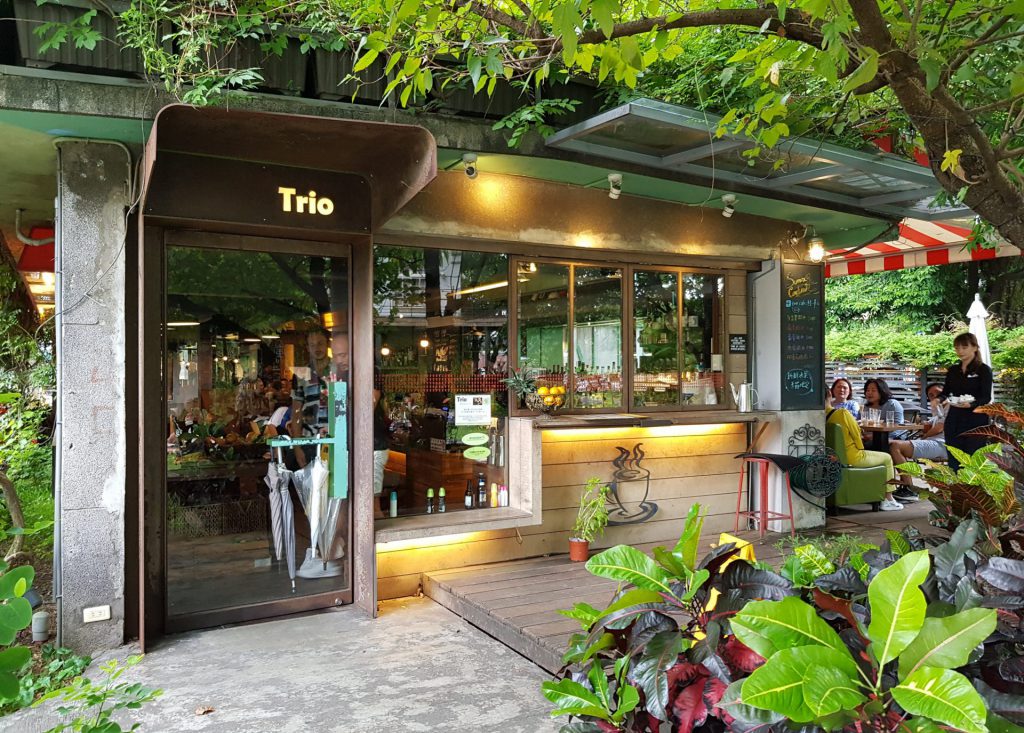 You'll also find many street performers as you walk around the park, with dancers, statuesque characters and comedy routines that kids will love.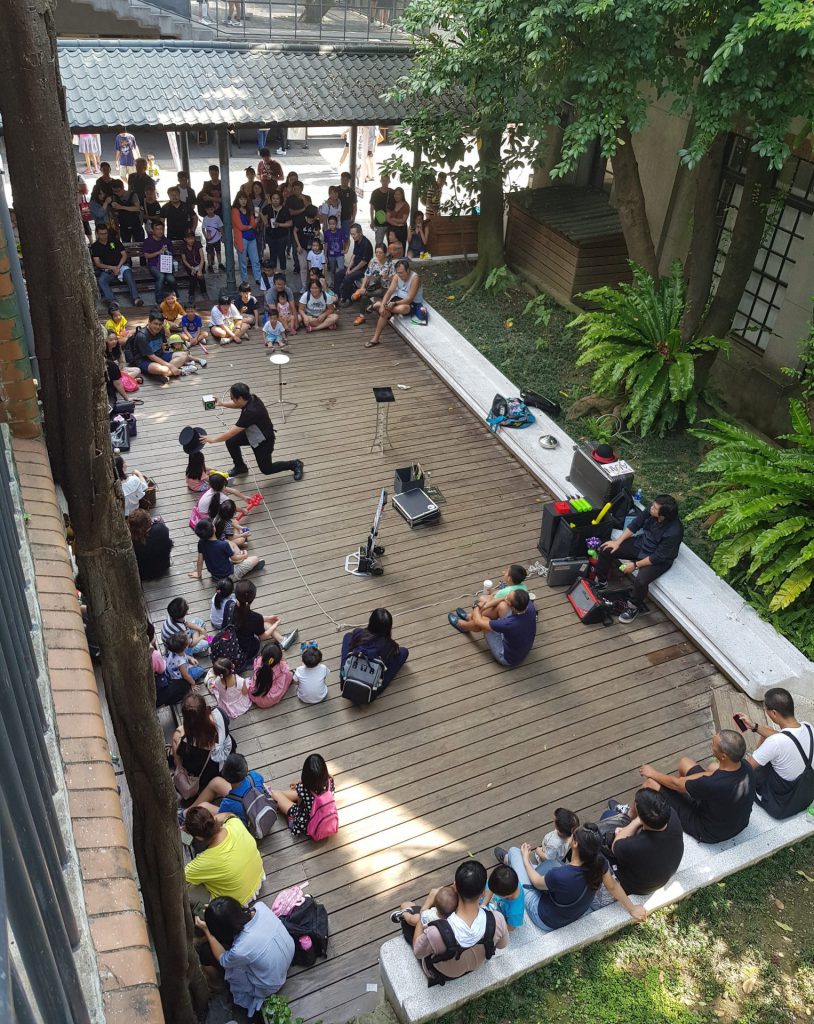 ---
A map of Huashan 1914 Creative Park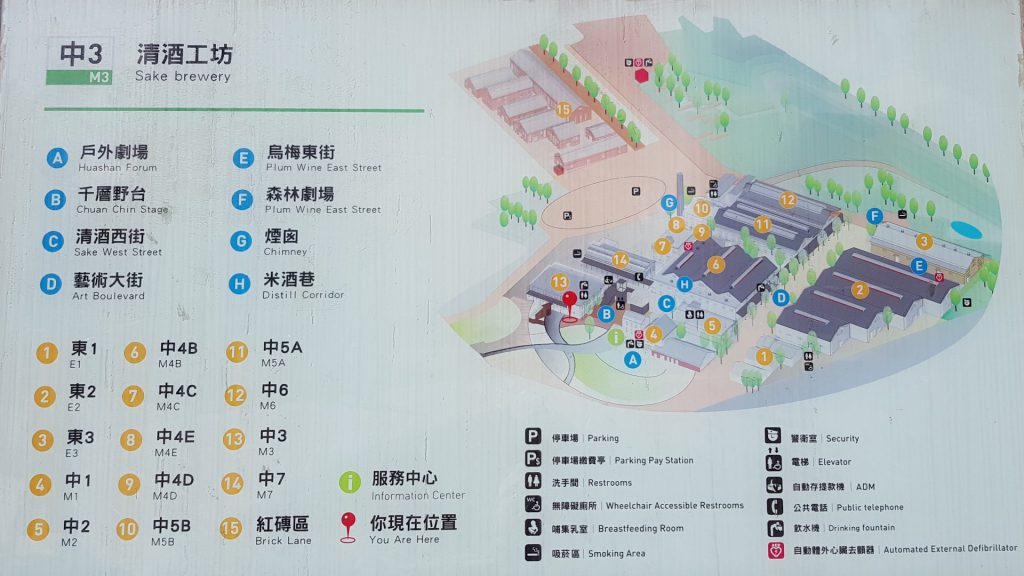 ---
Park Areas
Huashan 1914 Creative Park has two park areas, a small one at the front and a large open park space at the rear.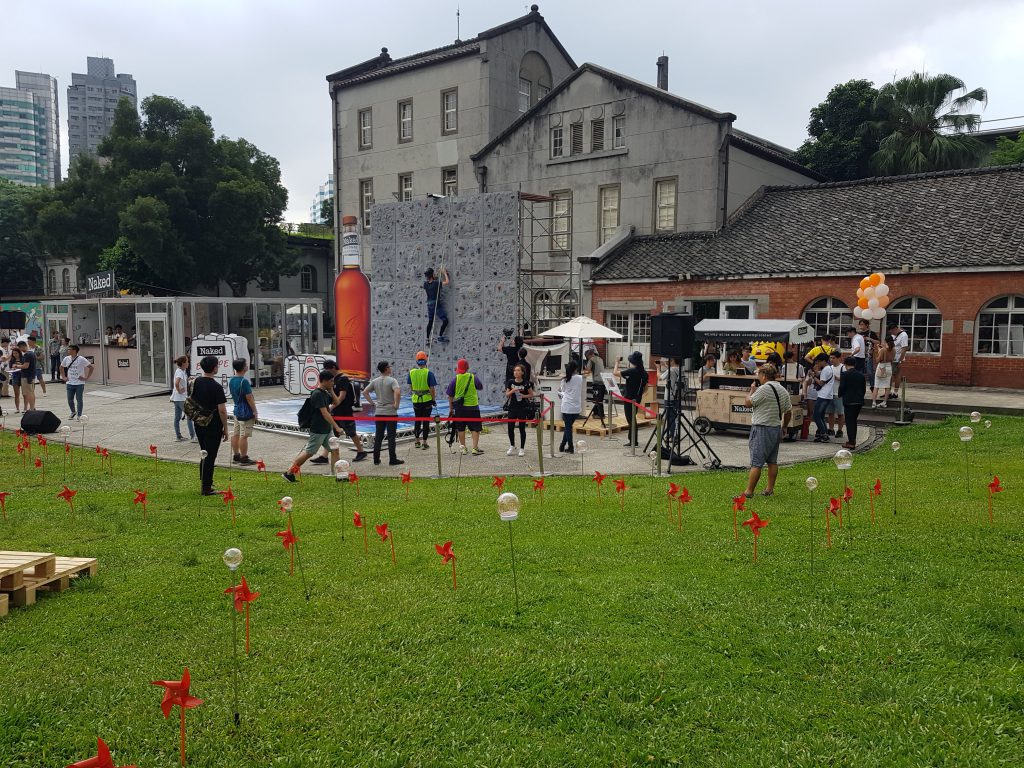 Both parks will have special events during most weekends and sometimes during the week. These include markets, concerts, dance shows or promotional events advertising trips abroad or beverages.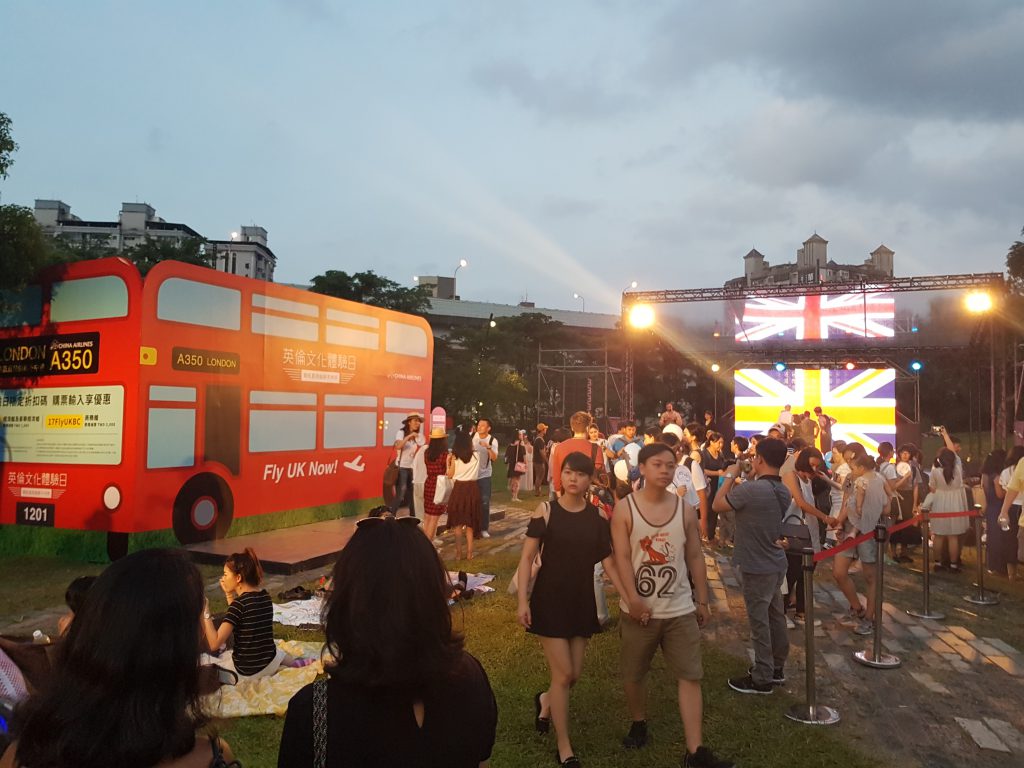 The quality of these does vary a lot, but they're all free.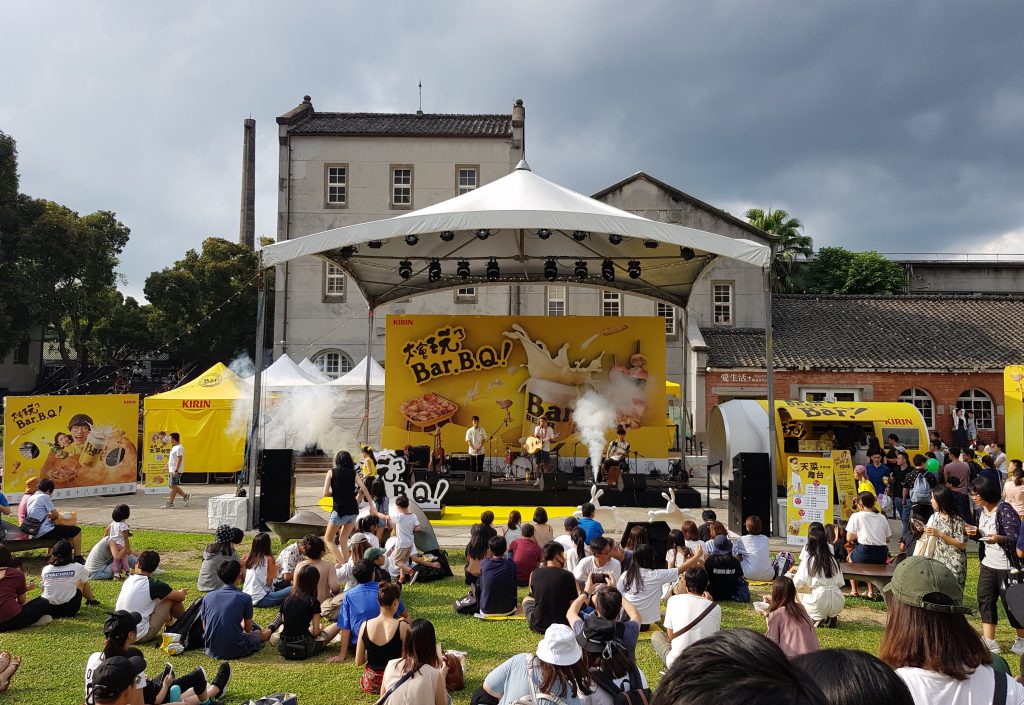 ---
Warehouses
Several of the old wine production buildings at Huashan 1914 Creative Park have been converted into warehouses and show a number of great exhibitions every year.
These are marked as 2, 3, 6, 15 on the map above
There are normally between two and five exhibitions at any one time in the warehouses. Sometimes they're free to enter, but the better ones will cost between NT$200 and NT$400.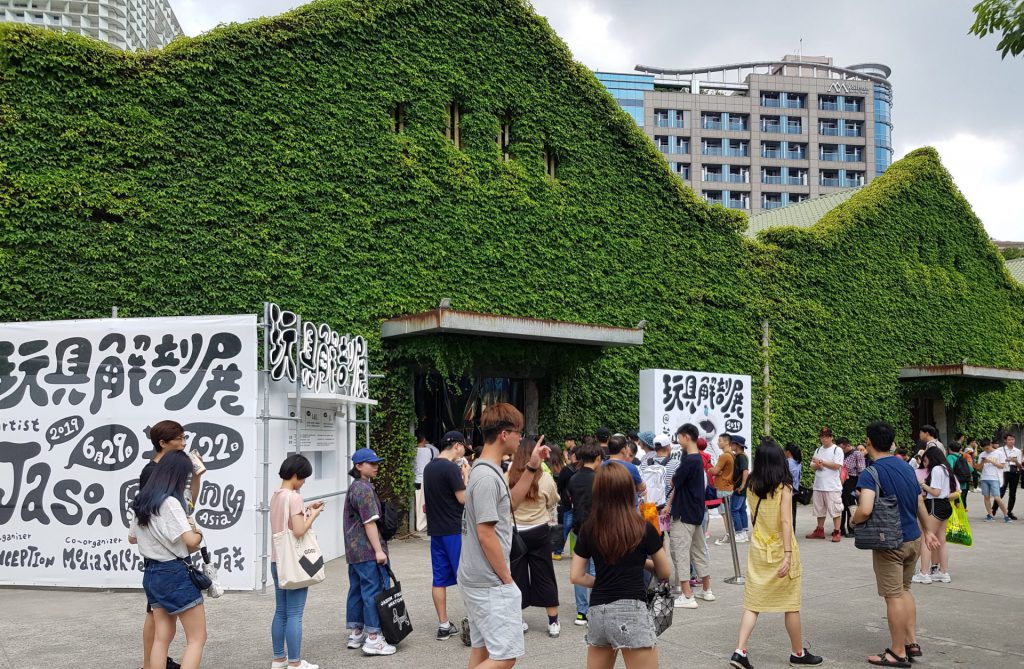 They're usually art or character based, sometimes from world renowned artists. Many of the best exhibitions I've visited in Taipei have been at Huashan, so it's worth checking out to see if there's anything good showing.
Both the Jason Freeny toy anatomy and the exhibit of miniature works by Japanese artist Tatsuya Tanaka were outstanding.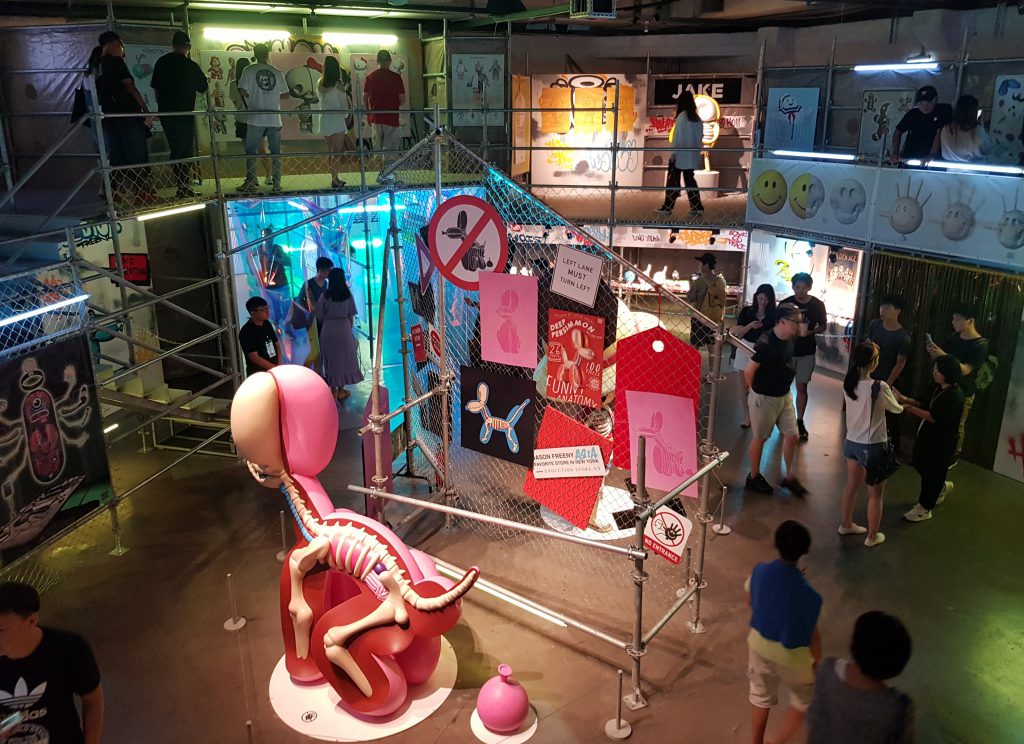 The Art of the Brick, an excellent exhibition created entirely by lego, was also at Huashan in 2017.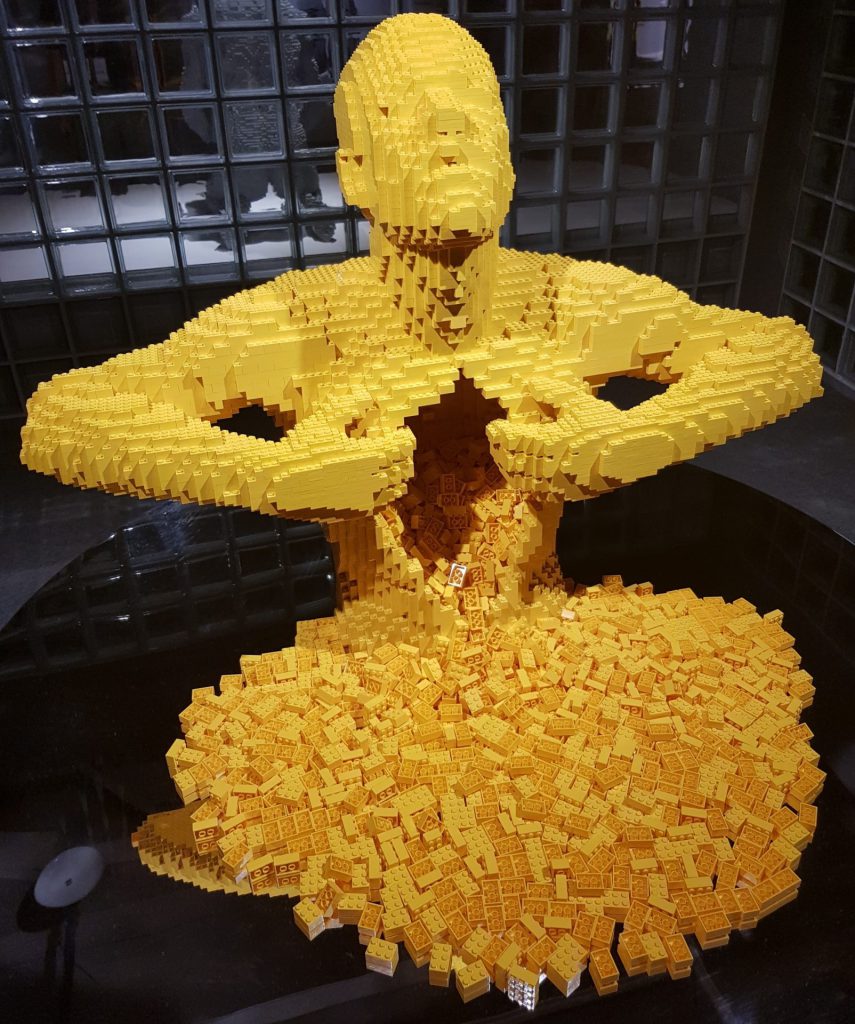 ---
Craft Shops
There are a number of shops selling unique and interesting merchandise. Many are pop-up style shops that will come and go, but most sell highly original and well crafted gifts and accessories.
A special mention goes to the Wooderful Life store, a Taiwanese craft shop selling magical wooden toys. It also has a play area for kids to construct (and destruct) their own creations.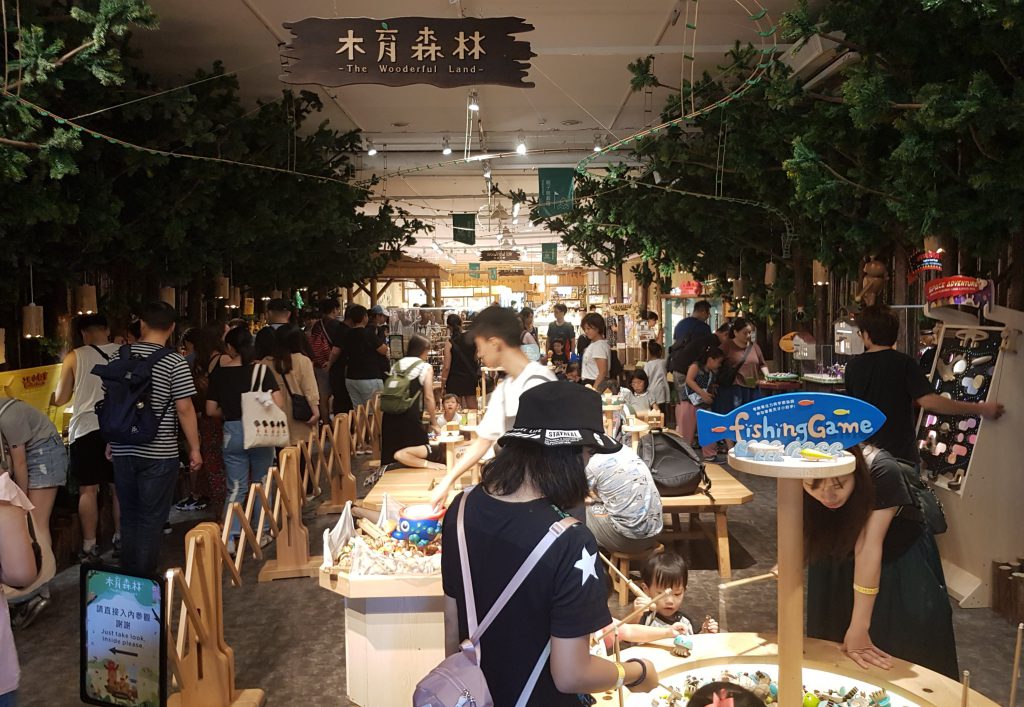 ---
Cinema, Theatre and Music Venue
One of the best independent cinemas in Taipei is located in Huashan 1914 Creative Park. The Spot shows films from around the world, and hosts a number of film festivals each year.
Making good use of one of the large warehouses at Huashan, which has been converted into one of the best music venues in the city. Legacy hosts some of the biggest indie and rock acts in Taipei, with the likes of Mumford & Sons and Foster the People playing here.
Another venue found here is the Umay Theatre, a small but very functional theatre which mainly shows Taiwanese plays and dance acts.
---
Huashan 1914 Creative Park is one of the best spots in Taipei to walk around. If you come here during the week, it's usually not too busy, although you'll miss out on the weekend events in the park areas. Weekends can be crowded, but there's always quieter places within the park you can escape to.
---
Virtual Tour
Pros
Many things to do here
Has some great exhibitions and events
Traveller Tips
Try to time your visit with an exhibition you may be interested in. A list of them can be found here.
Just over the road from Huashan is the Technology District, with hundreds of shops selling computer equipment and electronic devices.
If you enjoyed it here, why not check out the Songshan Cultural and Creative Park too?!
Huashan 1914 Creative Park Location
Closest MRT: Zhongxiao Xinsheng Station (blue line – exit 1)
Located Nearby