One of the most beautiful temples in Taiwan, the Confucius Temple was originally built 1879 but was demolished during the Japanese occupation of Taiwan and rebuilt in 1930.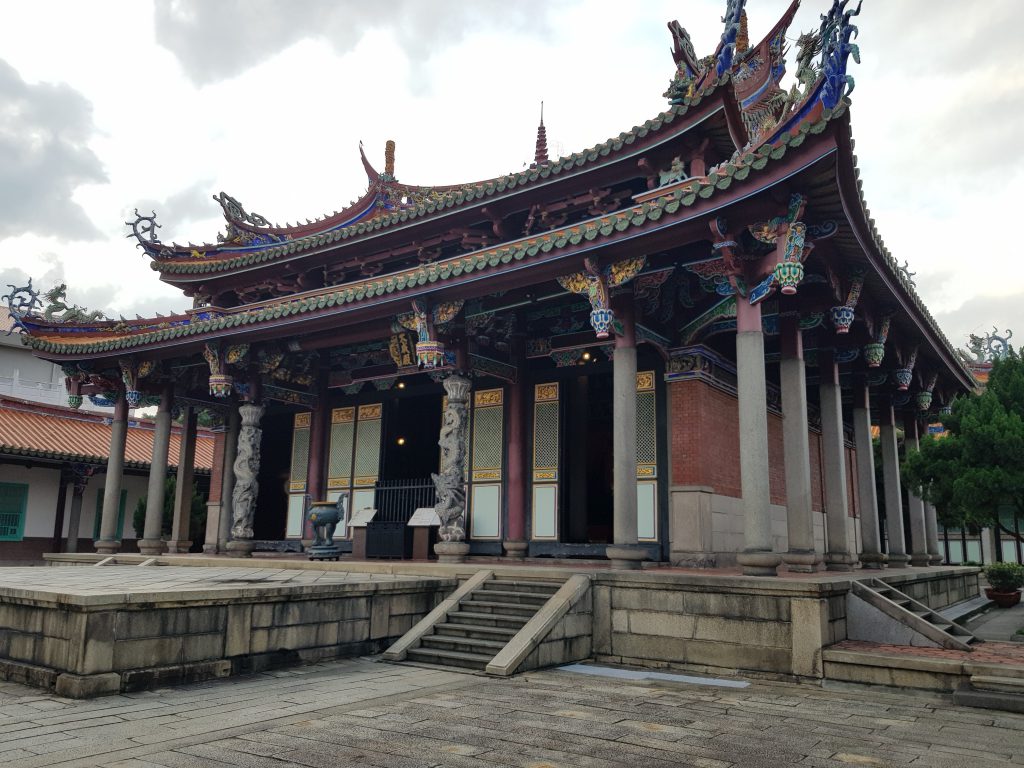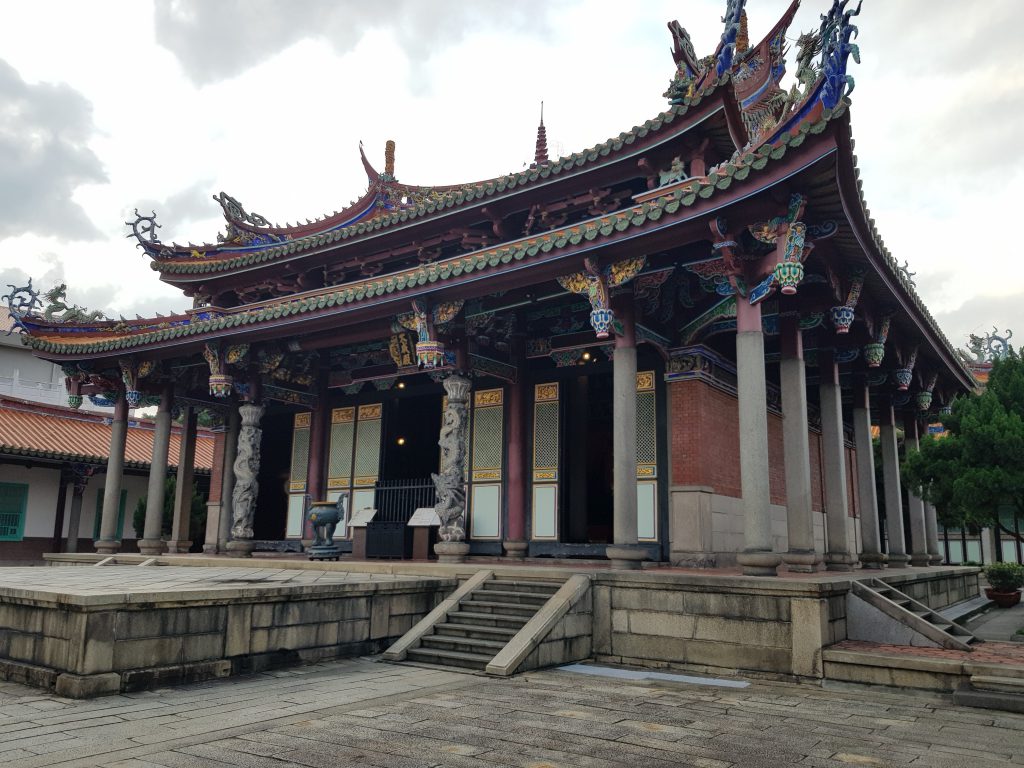 Combining the styles of the Qufu Confucius Temple and southern Fu Jianese architecture, it is a shrine to Confucius, who has long been recognised for his unparalleled contribution to ancient Chinese classical studies.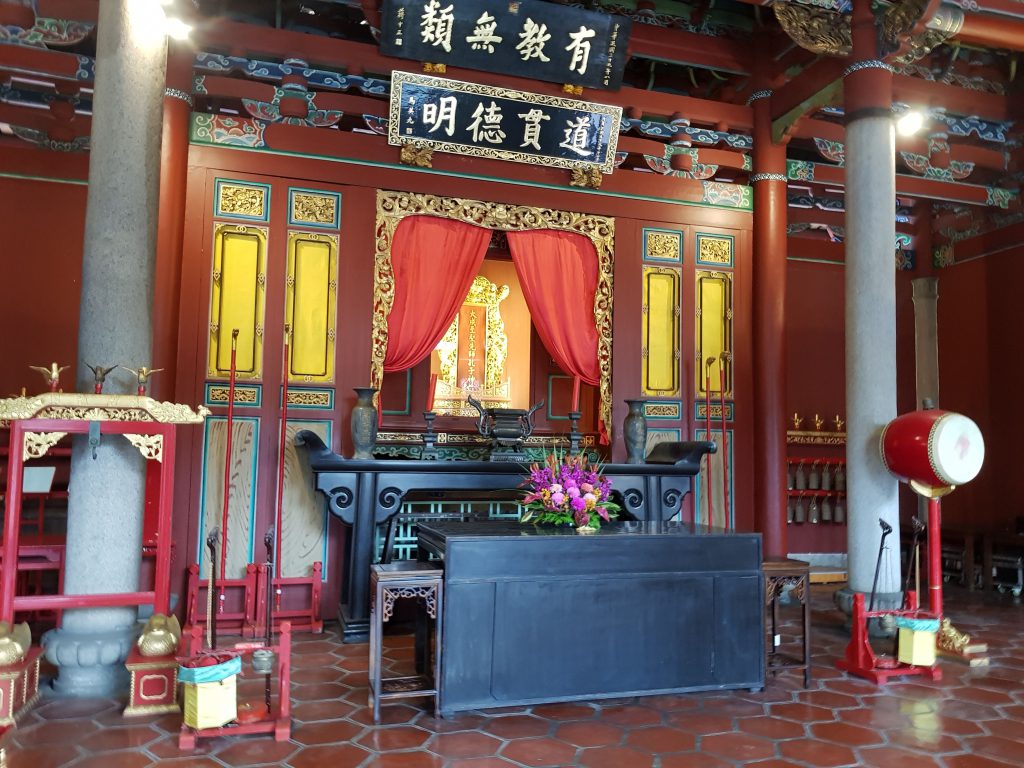 The main building, the Dacheng Hall is surrounded by a courtyard with side-buildings and is a beautiful peaceful place to walk around and admire.
Many ornaments such as bells and drums adorn the courtyard and temples.
You can try your hand at archery, or try the 4D theatre which shows two films in rotation about the life and times of Confucius. Although these are in Chinese, they do have English subtitles.
The Confucius Temple is one of the most beautiful and serene temples in Taipei and is one temple you must visit.
Pros
Usually not busy
Very calm and peaceful environment
Cons
10 minutes walk from the closest MRT
Opening Hours
08:30 to 21:00
Closed on Mondays
Traveller Tips
The 4D Theatre shows films from 10:00 – 16:00 every day
Located just over the road is the Baoan Temple and gardens.
Location
Closest MRT: Yuanshan Station (red line – exit 2)
Located Nearby